Tuscany, Sicily, Sardinia, and Apulia. Or Lombardy and Trentino Alto-Adige, Emilia Romagna and Umbria. These are the regions we think about when considering a holiday in Italy, right?
Yet, our beloved Belpaese is formed by 20 regions and each of them has a reputable claim to fame, as you'd expect from a place as rich in history and creative flair as Italy. There is one among them, however, that tends to pass under the radar way too often, perhaps because it's one of the smallest, perhaps because it's the youngest, as it was instituted only in 1973 when it became independent from Abruzzo. As mentioned by Liz Boulter of The Guardian in a recent article, Molise is the region Italians forget about more often: quite simply, as a popular Twitter hashtag states,  il Molise non esiste, Molise, for some,  doesn't exist.
And there is nothing more wrong, of course, because this little parcel of land in southern Italy has a lot to say and show for itself: home to the Samnites in pre-Roman times, it was part of the Kingdom of Naples before Italy was unified in 1861. When regions where created, Molise formed, with Abruzzo, Abruzzi e Molise. In 1973, finally, it became "independent."
Throughout the second half of the 20th century, the small, largely rural region saw most of its younger generation move away to seek fortune in other parts of the country, leaving its villages and towns nearly empty. And while, in recent years, the region officially inaugurated a series of initiatives to repopulate some areas, offering financial support to young professionals willing to settle and work there, Molise remains today little populated.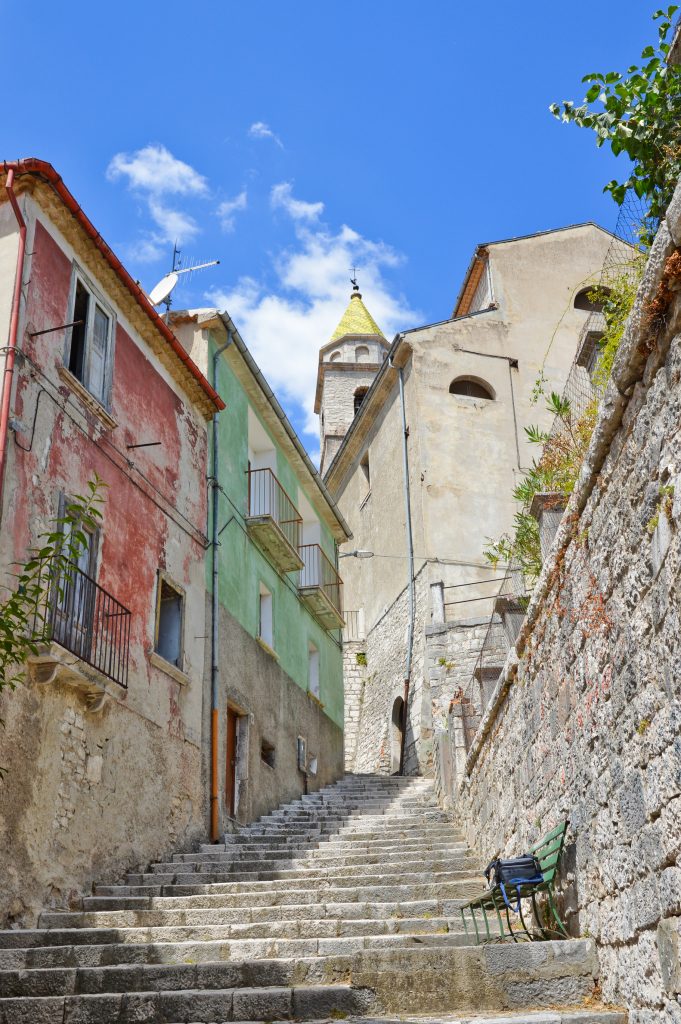 In spite of its natural beauty and artistic interest, it is also free from the large tourist crowds you'd expect in other parts of Italy: now, this is quite important in this day and age, when social distancing is still compulsory and seeking relaxation away from confusion became the ultimate vacation goal.
Molise could really be the perfect place to visit, then. But where?
If you are after a truly relaxing trip, filled with traditional locations and history, you should look no further than Campobasso, the region's capital. It is home to one of Italy's most beautiful castles, the Castello di Monforte, named after Nicholas II Monforte, who had the fortress restored after an earthquake in the 15th century: from its terrace, you can enjoy a view that, on good days, will let you see the Adriatic Sea. If you have a penchant for picturesque hamlets, then Bagnoli del Trigno is right for you: also known as the pearl of Molise, the village is home to the Castello di San Felice and the Church of San Silvestro, whose belfry has been built directly on rock. With its winding alleys and medieval charm, Bagnoli di Trino is a perfect place to enjoy the beauty of history.  Molise has something also for the lovers of ancient Classics: in Larino you can visit a Roman amphitheater and beautiful Roman mosaics are still visible in the local archaeological site. However, it is probably its cathedral — dedicated to Santa Maria Assunta and San Pardo, that boasts a thirteen-ray rose window — to be its most well-known attraction.
One of the best things about taking a vacation in Molise is that you can do so every time of the year. Indeed, the region has something to visit and enjoy in every season: Campitello Matese is popular with skiers during the winter and its slopes are perfect also for those who have little skiing experience or would like to learn. Campomarino, on the other hand, is a perfect summer seaside resort, with endless beaches kissed by the blue and greens of the Adriatic. Is it too warm for skiing and too cold for sunbathing? No worries, because you can always enjoy bucolic, relaxing trips to Castel Vincenzo, a quaint village named after the lake upon which it looks, where lakeside beauty and a mild climate welcome visitors all year round.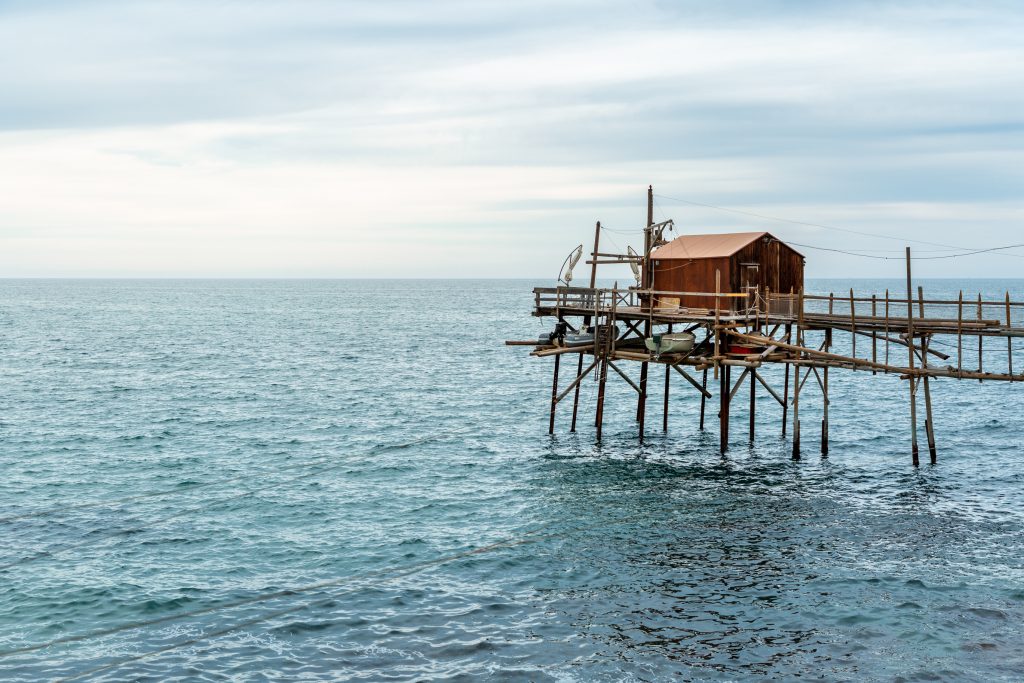 But we'd be lying if we said that food, wine, and heritage aren't among the main reasons that make Molise such a perfect holiday location. While the whole region is filled with traditional fairs, historical spots and, of course,  delicious food and wine, we should expressly mention two places, Riccia and Agnone. Every year in mid-September, Riccia is home to the Festa dell'Uva di Riccia, the ultimate harvest fair. On the second Sunday of the month, floats dedicated to the harvest parade in the streets, the people on board serving traditional food and wine to people around them: a true, authentic festa, the way our grandparents would have enjoyed in their youth! Agnone, on the other hand, is known internationally for being the home of the Pontificia Fonderia Marinelli, the foundry where, since the year 1000,  the most important bells have been made. The Marinelli family has in fact produced some of the most iconic bells you can think of, including those of the Tower of Pisa, the Montecassino Abbey and, of course, those of Saint Peter's basilica in Rome. But their work is renowned across continents and you can even find their bells in the US!
All epicureans out there are bound to enjoy Molise, because its food is, quite simply, to die for. From freshly made cavatelli, a type of fresh pasta often served with lamb sauce, to pasta e fagioli; from cicerchiata, small puff pastries balls, deep-fried and covered in honey, to delicious caragnoli,  round wafers filled with honey and nuts, everything you can enjoy in Molise is traditional and heartwarming.