South of Italy, 1958. Olive trees and fields are all you can see around. Ciccio (Riccardo Scamarcio) is a 40 years old sharecropper with a dream: changing the status quo and fighting with his mates against those who exploit the weak. It may sound like a distant past, but the ancient duel between freedom and oppression, justice and abuse make the story very modern. Capolarato, the illegal recruitment of workers, didn't disappear, it just changed its target victims, especially in the agricultural world.
That old fashioned South, the one that considered hard work in the fields as the essence itself of nobility and pride, is a childhood memory for many. A landscape etched in memory, a place millions of migrants called home, before leaving for Turin and its factories, for Switzerland, Germany, or even the New World. Those who remained saw that archaic world, with its scent of olive oil and its colors of stones blanched by the sun, change its looks but not its substance: the land of opportunities was, and still is, somewhere else. Still today, it's the North, it's abroad, in the US, where many Italian-Americans arrived in the 1950s and 1960s, leaving behind the "Last Paradiso:" family, memories, the land.
Because leaving means, of course, hope for a better future, it means not to "die here," as the movie's main character — who wants to believe in change, redemption and dreams, including the forbidden ones he makes with his lover Bianca, interpreted by Gaia Bermani Amaral — says. But it also means loosing your roots and feeling eternally homesick, an emotional wound that never heals.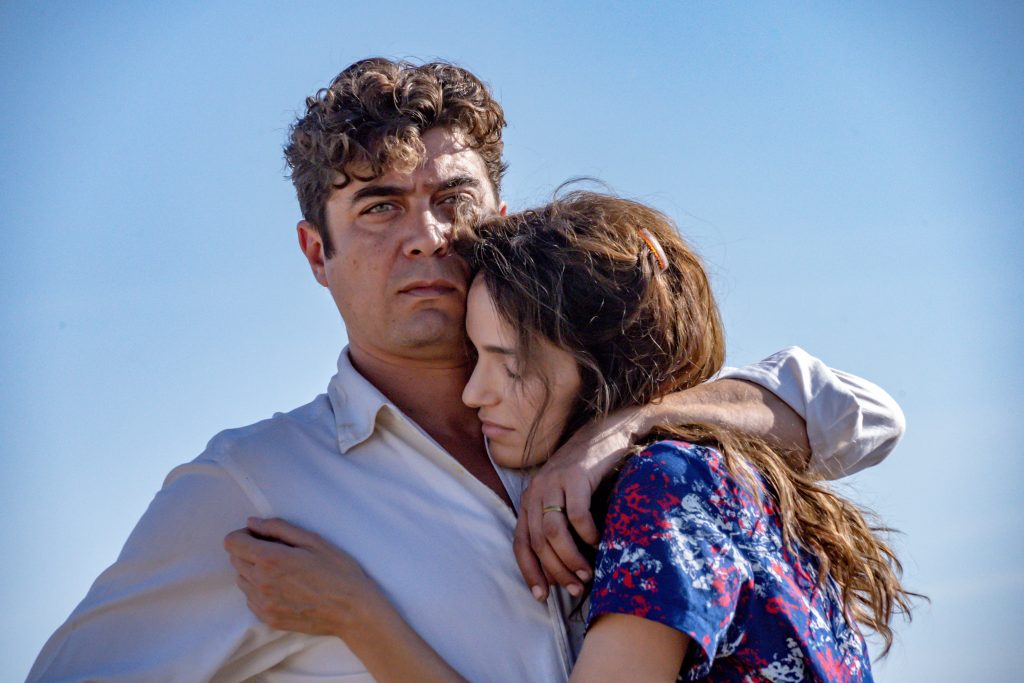 In this interview with L'Italo-Americano, director Rocco Ricciardulli tells us about l'Ultimo Paradiso, The Last Paradiso, that recently debuted on Netflix, and is produced by Lebowski and Silver Productions. Ricciardulli is author and screenwriter with Riccardo Scamarcio, as well as composer of the main music theme, along with his brother Pasquale. On the backdrop, the sunny, rural and breathtaking Puglia.
Your movie offers a portrait of Italy not too distant in time, but different to what the country is today. What are the differences between today's Italy and what we see in L'Ultimo Paradiso and what, on the other hand, remained the same?
"L'Utimo Paradiso describes a reality, that of the South of Italy, which seems not to have changed much in the past 60 years. I mean, dynamics have changed, but the State keeps on being absent and fails to give answer or job opportunities. It seems a paradox, but in the South capolarato, an ancient form of oppression, still exists. And whoever dreams of making it, of improving his or her socio-economic status, is forced to leave."
L'Ultimo Paradiso has been inspired by a real event that took place at the end of the 1950s in the South of Italy, where you were born and raised. You depicted it perfectly, both in the outdoors and indoors scenes, highlighting the cultural and social characteristics of your people. Is today's South still like that?
"The movie has been inspired by real events, but they've been romanticized to better fit the narration. The aim was that of showing the social context typical of many communities of the South. Today, our Meridione is in full cultural turmoil. The younger generations have a great entrepreneurial spirit, the same that brought their forefathers to other lands to make their dreams come true. They want to valorize to the maximum a resourceful area of the country, but often they fail because they are not sufficiently supported by our institutions."
After high school you moved to LA, where you followed acting and directing seminars and got acquainted with the world of American independent cinema. What did this experience give you, from a creative and professional point of view?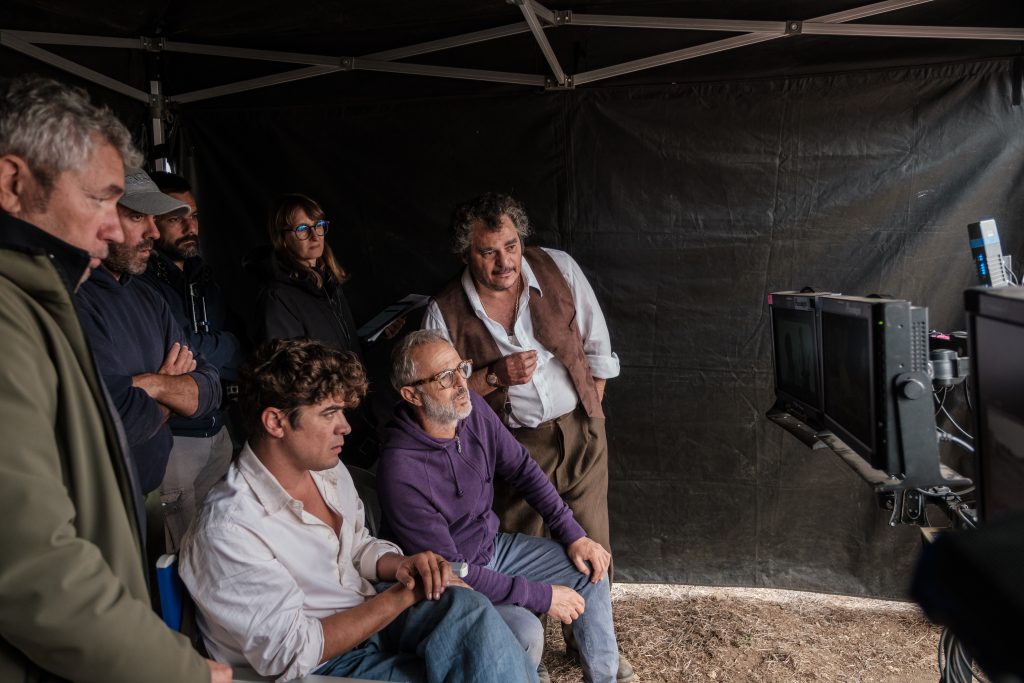 "It allowed me to witness how a movie is born, its genesis from an idea and the way it evolves, step by step, into a visual work. I got to know cinema through different, let's say a bit subversive, lenses, that led me, sometimes, to take risky paths both from the point of view of narration and direction."
How much does your experience in LA influence the cinematographic portrayal you make of Italy?
"In LA, I had the opportunity to meet up with people from my own region and other Italian-Americans. Their attachment to their own roots, to a world they got to know through the words of their parents and grandparents, truly struck me. In many of them, I found the same values my parents taught me: friendship, loyalty and, above all, generosity. Values I tried to express in the movie."
How important is it, to you, to rediscover your own motherland and its past through new, more mature eyes, after having been away from it?
"I think it's fundamental. Spending part of your life away from your own country helps you appreciate and value where you grew up. The South is magic, but you realize it only once you leave."
California has a large Italian-American community. How do you think the West Coast will receive a movie like yours, that describes Italy the way many people left it, years ago? It may be a flashback to them, also visually.
"I think they'll feel "at home" during the movie. They'll feel a connection with Ciccio and Bianca and, with them, they'll live again that dream of change they themselves experienced. What Bianca says in the movie: 'let's go to Paris, and we'll even learn some French'… Well, Italian-Americans did it for real!"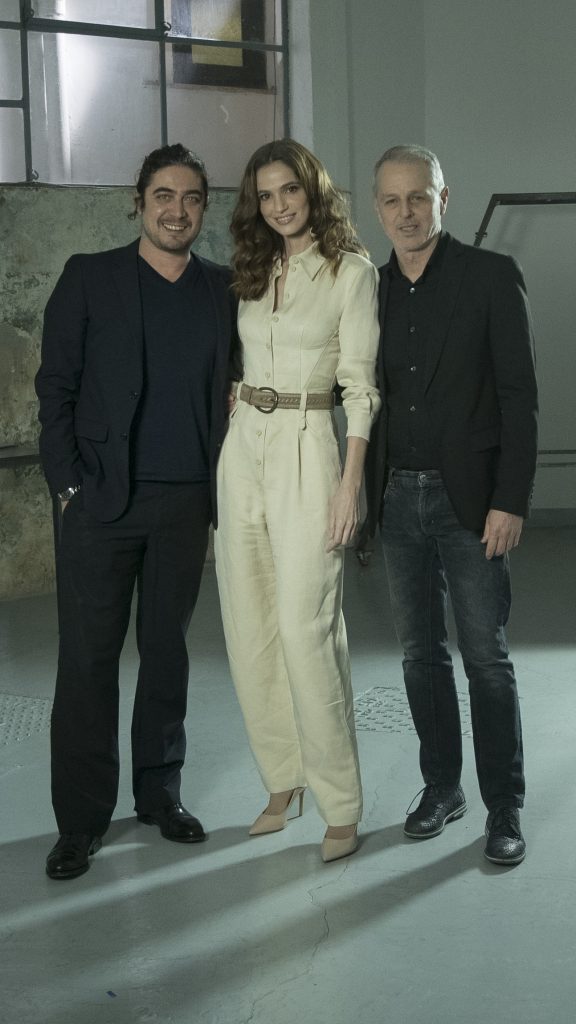 In "Ammerika" you tackle the topic of immigration with a subtitle that says it all: "we're just a mirror to the past, to the present, to eternity." But what's the price of living your own motherland?
"Albeit with other images and words, this idea is present in this movie, too. The highest price of all I experienced it first hand: it's leaving the people you love, the people who've been with you since childhood, behind."
You were born in Bernalda. Do you feel connected — and how — to honorary citizen Francis Ford Coppola, who calls it "Bernaldabella" and whose family hails from there?
"Yes, I was born and bred in Bernalda and I have fantastic memories of the place. I was very young and I remember my father used to talk about a Coppola who moved to America. But it wasn't Francis, it was his father Carmine, a great musician. Later, he started talking about his son Francis, who worked in the movies. The Godfather brought Francis into the Olympus of cinema and made an entire generation, me included, dream about making movies. When I arrived in LA with a friend of mine and 400 dollars in my pockets, I tried to meet my icon, but I never managed. To me, Francis Ford Coppola is Cinema."
Ciccio and Bianca, your movie's main characters, want to change their own condition at all costs and they are ready to fight against all odds for it. Is this the lesson to learn, the limit to yearn for? What's, for you, the "Paradiso" we should believe in?
"Paradise is within each and every one of us. You must look for it and, to do so, you must have the courage to speak up, just like Ciccio and Bianca. And to make our dream come true, we mustn't be afraid of falling, sometimes. 'Believe in the reality in your dreams and you'll get it!'"