Salvatore "Salvo" Maniscalcoworked his whole life as a hairstylist in Chicago, after immigrating to the United States with his family from Cefalù, Sicily, at the age of 15. His son, Sebastian Maniscalco, a renowned comedian who has achieved incredible success selling out arenas nationwide with his stand-up performances, recently made a movie for and about him.
Sebastian's fans know about his very Italian upbringing in Arlington Heights, Illinois, as the comedian often speaks in his sketches about his family and childhood but mostly about his father Salvatore. As a man from a different country and culture, his father was at times embarrassing and a little bit pushy. Now playing him on the big screen in the movie About My Father, (released in theaters on May 26) is the two-time Oscar winner and cinema icon Robert De Niro.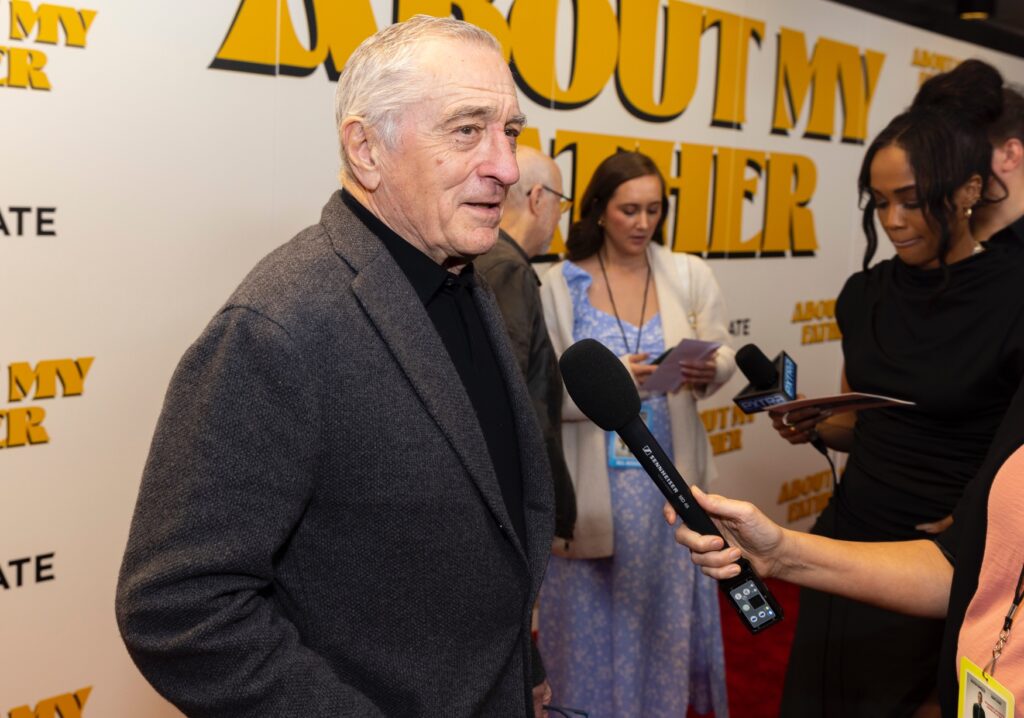 "De Niro was very present in our home. He was one of the actors in the 80s and 90s whose films I always looked forward to seeing, whether it was Casino or Heat, with Pacino" actor and stand-up comedian Sebastian Maniscalco tells us. "To have him playing my father decades later is something that I never thought was in the cards."
The movie is a reunion between De Niro and Maniscalco as they both previously worked on Martin Scorsese's gangster film The Irishman.
About My Father, which is directed by Laura Terruso, centers on two families from very different backgrounds who meet for the first time for the Fourth of July weekend. Along with Maniscalco, Robert De Niro, and Leslie Bibb, the movie also features Kim Cattrall (Sex and the City), Anders Holm (Workaholics), Brett Dier (Schooled), and David Rasche (Sledge Hammer!).
Mr. Maniscalco, this story is specifically inspired by your own father, Salvatore. Do you think people will relate to your upbringing?
Yes. I think the immigrant story in itself may be similar in a lot of different backgrounds, whether you're French, German, Spanish, Mexican, Greek… I think a lot of people could relate to that mentality. A lot of people have come up to me after stand-up shows and told me: "Your stories about your father remind me of my father, who was from Argentina." So, I think my story is very relatable to a lot of different people, regardless of their origins.
What was your father's most Italian feature?
At least in my experience, the fact of being very expressive. And then, I believe that Italians in general are very passionate people who care about their families. These components are also seen in the movie, where the relationship I have with my father is very close. I talk to him almost every day, I am very informed about what he does, where he is, and how he feels. Last night I talked to him on FaceTime, along with my sister. We are very Italian in this sense, we are very united. I think the most important thing for Italians is the family.
Growing up, there are many things we might not like about our parents but then, at some point, we become adults and, all of a sudden, we find ourselves thinking, "Oh my god, I'm like my dad, I'm like my mom". Is this something that happened to you?
So, my father growing up was very price-conscious, always worried about how much you were spending. Anytime you had somebody come to the house to fix something he would wonder, "Am I taken advantage of?" And, as a kid, I wouldn't see that as big of a deal. Now I have that same mentality, you hire someone to paint the house and you go get three or four different estimates. My father will shop around for eight years before he buys a car, instead of just going and buying one. When we got my first car, we got kicked out by the car dealer because my dad knew more about the car than the guy selling it. So, yes… I think I have inherited some of those characteristics!
Did you pick any of these things after becoming a father yourself?
I used to hate doing chores, whether it be cutting the lawn or washing the car; now I've got a six-year-old and a three-year-old and I'm giving them chores. At the time, I didn't know I was doing chores but I realized those were things that were instilling work ethic and responsibility for your own actions. Now I want to do that with my own kids.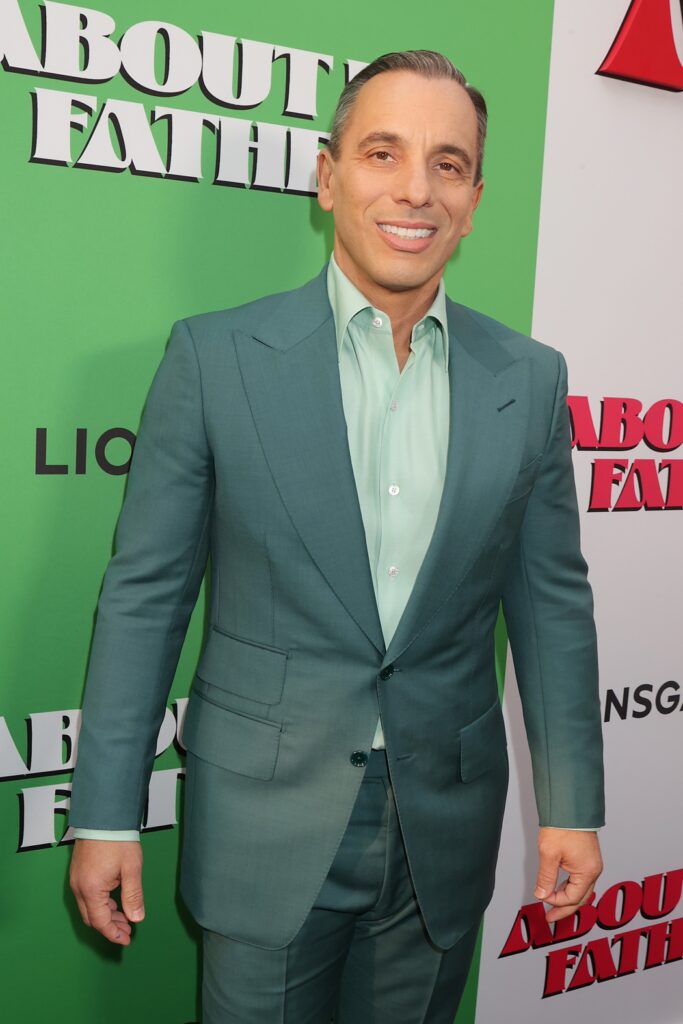 What made you decide that Robert De Niro was perfect for the part of your father?
Well, first and foremost, we never thought it was a possibility to even get Robert De Niro. But when we were talking about who was going to play the father character, we spoke about his past movies that were kind of comedy-driven like Meet the Parents, and we all loved his comedic style, his timing, and not only his acting but also his facial expressions when he wasn't in character. He was always active, you looked at his face and you could kind of tell what was going on. Just by reading the man's face.
What was the process of having him involved in the movie?
I worked with him in The Irishman and then he came to see a show at The Radio City… I never had the man's phone number, I didn't have any personal channel of communication with him. It's not like I called him one morning and said, "Do you want to play my dad?", it was nothing like that. He got the script through Paul Weitz, who's one of the movie producers, and he loved it. And then from there, he wanted to read it out loud with a group of actors to see how it sounded. Shortly after that, he committed to coming on board. That was something I never thought was even in the cards for us.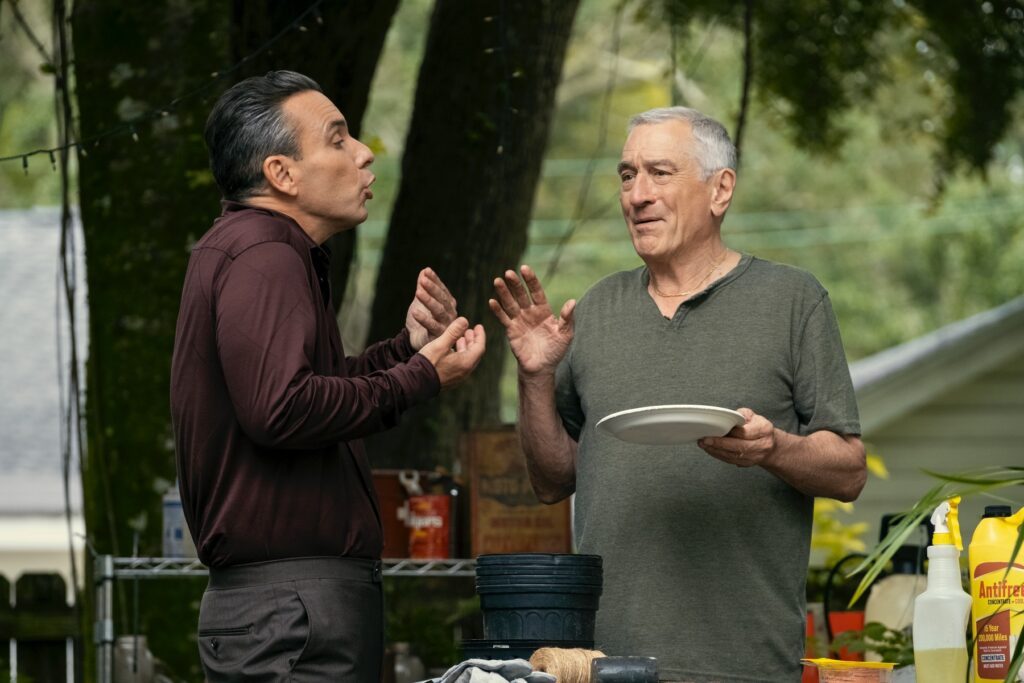 What happened next?
I went to see him in Oklahoma, where he was shooting Martin Scorsese's Killers of the Flower Moon because he wanted to see me. So I flew over there and we talked about the script for three days. He was very particular about every detail, which I didn't expect. Afterward, he sent me a new version of the script that would correspond to his own copy of it so that when we went through it on the phone, we would be on the same page. There are a lot of phrases in the film that are in Italian, and I sent a video to him of me repeating them. I was on set when they shot the scenes in the salon, and he wanted to learn certain techniques, such as how I do highlights for a woman's hair. So I would show him how to do it. Then he'd motion for me to step aside and he'd do it himself. That was impressive to me. He really wants to do the things his characters do, so when the time comes for him to do them on film, he knows what he's doing.
You have a lot of scenes together. How was working with such a huge talent?
I was learning just by watching him. When he likes to do movies, he likes it to be like any activity. Before working with him, I would learn my part and repeat it. And that was it. But he was always asking me, "What am I doing in this scene?" Just like that, you know, while he's doing a scene… like he's folding clothes, or he's putting on cologne, or whatever else he's doing. He's always looking for an activity, which I found really interesting because when you watch a movie, you kind of look to see what the action is, and it makes the movie more interesting. So, I definitely learned that.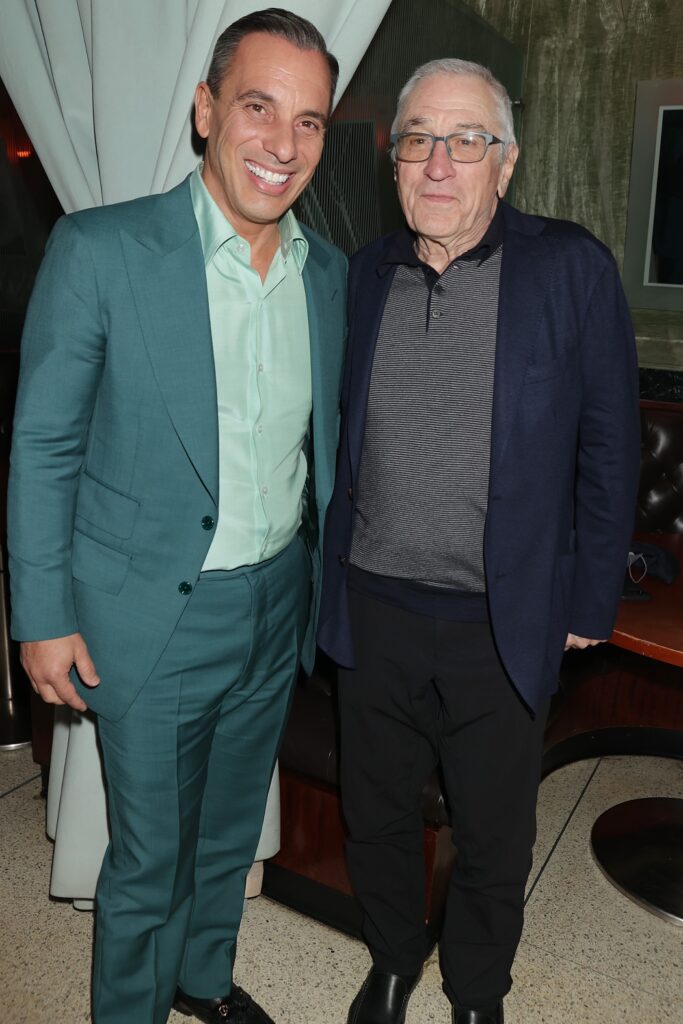 Did you get any piece of advice from him during the movie that was precious for you?
I had to get emotional, at the end of the movie, but I didn't know how to get there. But I just couldn't do it in the first two, three takes. I didn't cry. Then, he told me: "Think of your father, think of all the stuff he's been through. Coming here as an immigrant, learning a new way, a new culture, starting a business from scratch, a family, and buying a house." So I started to think about all that, and then, I took that into the scene. It was like an intensive acting lesson, for the whole 10 weeks I worked with him. And now more than ever, I feel a lot more confident in my ability to pull this stuff off. I just did a TV show where I played a rookie and went into that experience with a lot more confidence.
So going back to your father: he was from Cefalù, Sicily. What is your relationship with Sicily? Do you ever visit?
He left when he was 15. He always worked. When he was 60 he had quadruple bypass surgery. After that, I told him we should go to Italy together. I wanted to make that father and son trip because he talked about his childhood experiences, but we had never visited. So 12 years ago we went, the two of us, to his hometown, Cefalù. And I am so glad we did it because he hadn't been back in 50 years and I had never been there. We experienced the whole thing together. And he's been back every year since we went, he reconnected with his best friend, our family members he hadn't seen in years so now he's like the mayor of the city. He's really, really connected with his roots. And I felt like if we never had done that trip, he might have never gone back. So I am glad we did because it's not only a reconnection for him, but it's also a connection for me, to where he came from.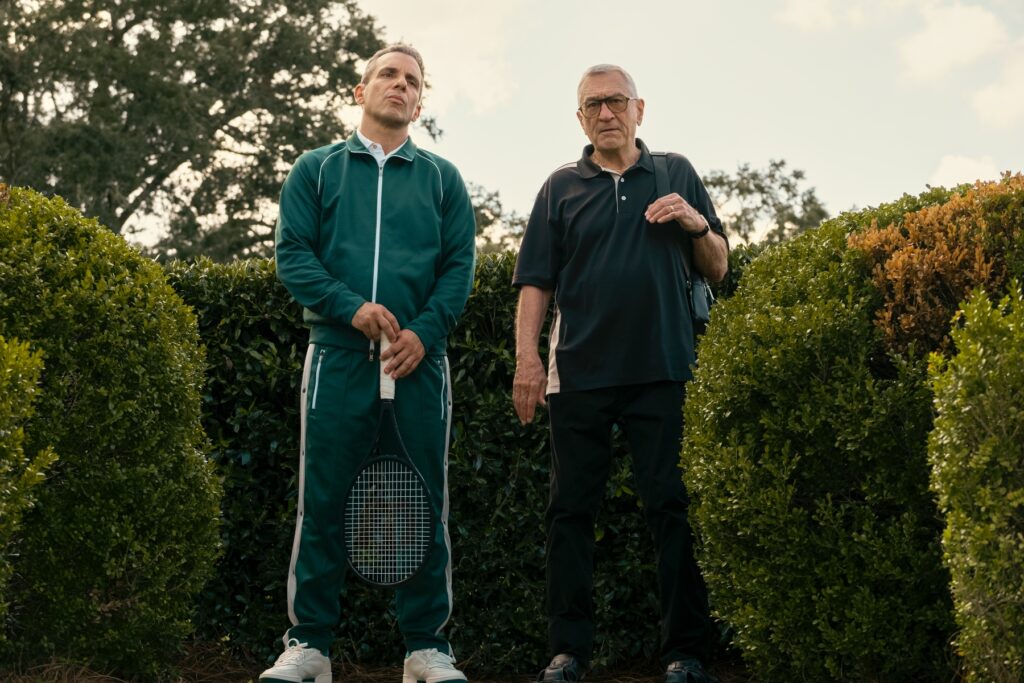 In many scenes in the movie, you and de Niro say some sentences in Italian. Did you learn Italian from your father?
The one thing that our families regret is that I did not learn to speak Italian growing up. That's because my mother, who was born and raised here but is Italian, didn't want to speak Italian. So we didn't speak Italian and I wish we would have because now as an adult, at 49, I think it's sad I don't know the language. But my dad did speak Italian often around the house, especially when he didn't want us to know what he was talking about!