Everyone knows rice is a staple of Italian cuisine — hello risotto, timballo and arancini: versatile, cheap and filling, we often forget that Italy is a paese del riso, almost like some Far East countries.
Rice, in Italy, is an icon. Or better, mondine are. Made famous by Giuseppe De Santis's 1949 movie Riso Amaro (Bitter Rice) and by the raw sensuality of Silvana Mangano, their name came from the verb mondare (to clean, to husk) and their job was one of the hardest in the rice fields, as they had to manually remove all weeds to facilitate rice harvesting. But mondine were active politically and socially, too, they acted against the Fascist régime after the Armistice, their effort, perhaps,  conveniently put aside to ensure the male-led resistance of the partigiani got all the glory… but that's a much more complex, painful story to tell. Better leave it for another day.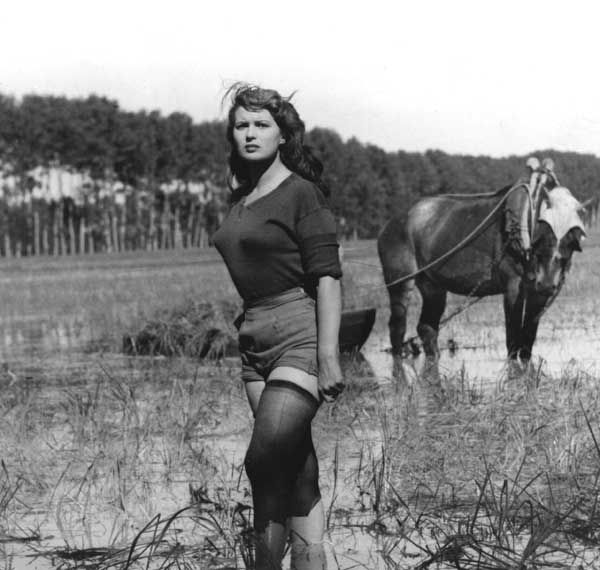 The image of mondine at work, knee-deep in water, large-brimmed hats on to find shelter from the sun, became a symbol of Italy's rice cultivation. Today, we know the Pianura Padana, especially Lombardia and the northern part of Piemonte, is where Italian rice comes from, but when did we start cultivating it and eating it, and who brought to Italy?
Before delving into the history of rice culture in Italy, let's say something more about this humble and ubiquitous cereal. There are about 140.000 varieties of rice in the world, 126 of which are grown in Italy. All varieties belong to one of three groups: indica rice, typical of tropical climates and with a high commercial value, it's common in India, China, the Southern USA, Italy, Philippines and Brazil. Japonica rice, typical of temperate climates, it's cultivated in Japan, China, Korea, USA, Egypt and Italy. Javanica rice is not used for food.
Rice arrived in Europe with the Arabic invasions of the 8th century and it was the Arabs who brought to Italy, too — more precisely, to Sicily — in the 11th century. Sicilians immediately embraced the ingredient, charmed perhaps by its versatility. For most of the Middle Ages, rice was often paired with oriental spices, keeping up with its exotic allure, and became common across the country. Records from 14th century Piedmont state that the Savoia would spend quite a lot for "dessert rice," showing the grain had made the trip from Sicily all the way North. It is likely that the first to grow rice in Italy on a large scale were monks who, as it happened for other plants and herbs, put their ora et labora maxim to good use in the orchard.
During the 12th and 13th centuries, rice saved many from hunger: these were times of famine and epidemics and, thanks to its high yield, the humble grain fed many a family. In the 15th century, rice fields were common in the North, especially in Lombardia and in the area around Vercelli of Piemonte: it was the Sforza family who understood how the frequent inundations of the Po River could become a cheap and self regulating way to ensure high rendition when growing rice.
The more we produced, the more we ate, so rice became a common food among all social classes, including the lowest: this is why, according to some, we don't have many recipes with rice in Renaissance cookbooks, it had become food for the poor.  Its cultivation was halted during the 17th century, as concerns were risen about the connection between rice fields and malaria, but reprised in the 18th century and it never quite stopped since.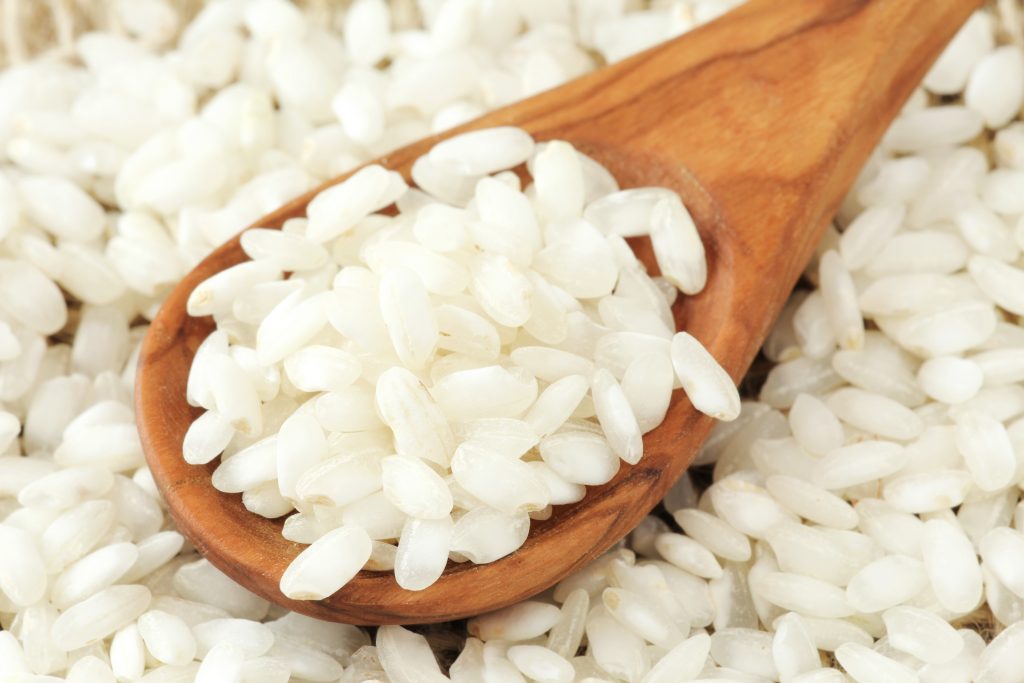 Rice didn't only make a difference in the Italian kitchen: its cultivation developed into an industry that involved both men and women (we mentioned the famous mondine), which has been essential in the economic growth of the country, especially in the second post-war period.
But working in the rice fields was an excruciatingly hard job, one where being exploited wasn't out of the ordinary and that's why, in many a way, rice had a role also in the emancipation of workers, especially female workers, and in the protection of their rights. Today, most of the work in Italian rice fields is mechanized, but the struggles and efforts of those past generations in the risaie should never be forgotten.
Rice is very versatile, we said, and many types are grown in Italy. Today, most varieties belong to the Japonica sub-category, but that's not what you'll find written on your rice pack at the store. Let's see what the most common rice varieties, as named on the package, are and what they are good for.
First we have riso comune or originario, which has round, small grains. The Balilla rice, the first intensive rice cultivar in Italy, belonged to this category. Riso comune is good for soups, desserts, arancini and croquettes, but be careful: it overcooks easily. Riso semifino has round, medium sized grains and it's good for risotto, timballi, soups and arancini. A famous riso semifino is Vialone Nano, which has an IGP denomination. It's so good some chefs prefer it to iconic Carnaroli for their risotto. Riso Fino has long, tapered grains that cook well. Ribe is a common variety of it and it's perfect for risotto and rice salads. Riso superfino has large, long grains and we all know it well: Carnaroli rice is a superfino. Carnaroli is considered the best rice of Italy, and it's typically used for risotto. Arborio rice is another staple of the Italian kitchen and it's the rice with the largest grains of all. It's typical of the Vercelli area and it's particularly good for creamy risotto.
Last but not least, we have Baldo rice. While it isn't very popular yet, its versatility is bound to make it famous quickly. It's very starchy and can absorb all condiments very well, which makes it good for most rice recipes, including risotto and timballi.