If you happen to find yourself walking along the ancient Via Appia in the heart of Puglia, you may come across a centuries-old villa. If you listen closely, you may hear a discussion not just about pasta and wine but about life choices and empowerment. If so, you've stumbled across the Possibility in Action™ Retreats hosted by Life Coach Robert Pardi and Villa Cappelli, owned by Steven Crutchfield.
But we are getting a little ahead of ourselves. First, you may ask what these two expat Americans are doing in Italy in the first place. "After Desiree, my wife, passed away following an 11-year journey with breast cancer, I started to reassess my priorities," says Robert. "I needed to reimagine my life, and Italy raised its hand. I asked myself a key question: 'What is the story I want to look back on when I die?' The answer was to be the adventurer in my life. It was here in Italy that I embraced my shifted life perspective by changing everything and pursuing a new passion for helping others. So, I became a life coach."
Steven's story is similar to Robert's, but he wasn't exactly the author of his story at this point. "Paul, my late husband, was originally Italian. Born in Pisa, he moved stateside when he was very young, but Italy was always in his heart. So, many years ago, we found this abandoned villa. In time, we brought it back to life and named it Villa Cappelli, using his last name. We then moved to Italy, but in 2020, I lost Paul after a short battle with cancer. So here I am, running a villa in Puglia."
And then these two expats, after both experiencing great losses, found each other.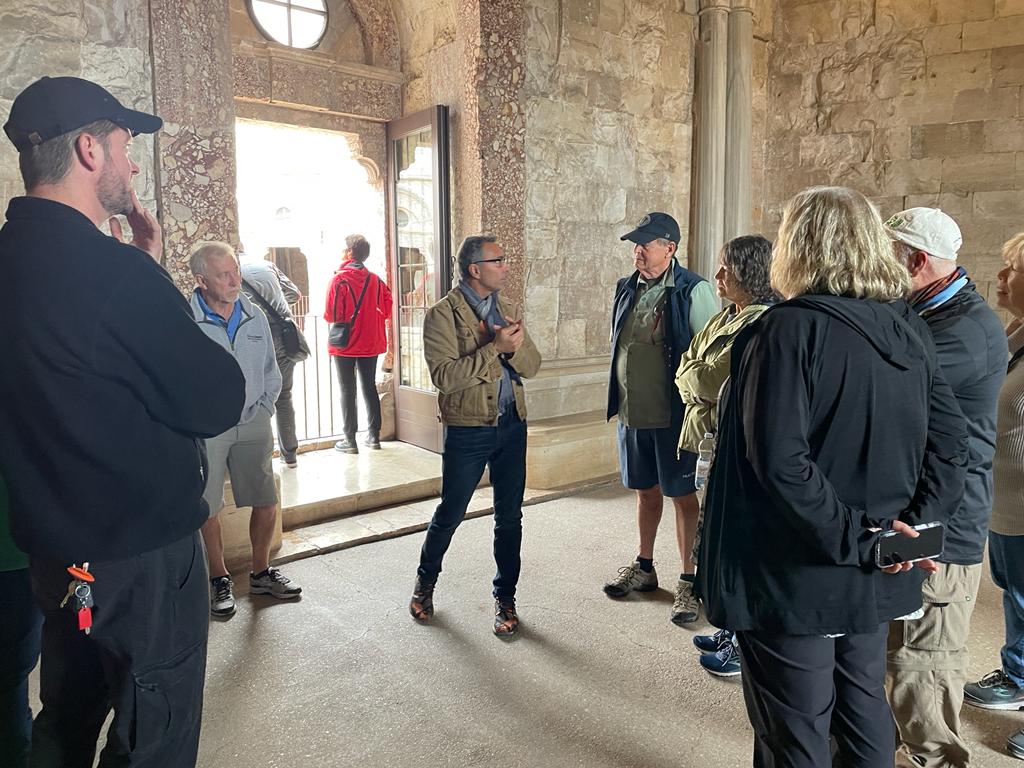 "Through a mutual friend, I heard about what Steven had experienced, so I reached out to see if he needed anything. Even just a sympathetic ear, as I also had experience with losing a spouse," Robert explains. "I know I wouldn't be where I am today without Robert and Possibility in Action™," adds Steven. "So, after seeing how he helped me as my coach, it just sort of naturally progressed to 'Hey Robert, you want to help people and have been talking about retreats for forever… you know I have a place, right?' And the Possibility in Action™ Retreats were born."
Possibility in Action™ is the personal life philosophy and coaching methodology developed by Robert. He can explain more. "It all began with my tumultuous relationship with my abusive alcoholic father. In that turbulent environment, I discovered the power that lies within us to respond to life's circumstances, make conscious choices, and take intentional action. These skills and mindset were invaluable as I walked alongside my beloved wife in her journey toward the end of her life. Possibility in Action™ became my compass. After Desiree's passing, I embarked on a process of reimagining and recreating my own life. It was during this period that Possibility in Action™ took its definitive form. I named this guiding philosophy that had shaped my existence, and it became the foundation of my coaching methodology."
Steven jumps in, "To be honest, this stuff can sound a little mumbo jumbo to me sometimes. But that's the beauty of working with Robert. He'll ask you some questions, throw out some quotes or advice, and you're all: 'What? What does that mean?' Then it sits in your brain. And hours – or even months – go by and the lightbulb goes off. And you'll be messaging Robert: 'Ohhhh, I get it now!'"
That's how their friendship, and now partnership, began. Two healing souls connecting and wanting to give back. Robert with his life coaching skills, and Steven with a beautiful villa to host: it seems like it was meant to be.
"I definitely think Desiree and Paul put us together," says Robert. "Steven and I now live as Possibility in Action™. The retreats came about so naturally. It's just the perfect way for someone to immerse themselves in the external beauty of Italy while embarking on an inward journey of self-discovery. We recognized the tremendous potential in combining the elements of travel, cultural immersion, and personal growth to create a truly impactful experience."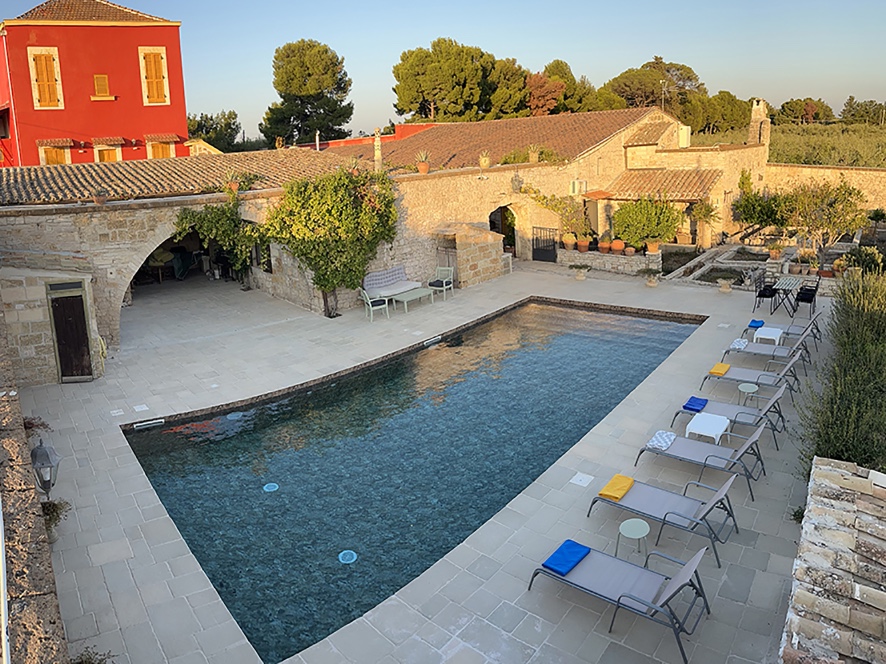 "I want to jump in here and explain a bit more what we mean by all this," says Steven. "So, first off, the retreats are all-inclusive and technology-free. We don't want you worried about paying for anything or being distracted by email or social media. You're here to work on you. But, as we like to say, it's a vacation that's more than just a vacation. You see all the same sights you normally would when staying at the villa, but Robert just uses those outings to ask questions and create group discussions. You start to shift your perspective and start living in the moment. For example, one day we head to a castle that features stories about the Holy Grail. Robert asks you what you think is your Holy Grail. What do you want out of your life? What are you doing to accomplish this? That sort of thing."
"But we don't stop at inspiration alone," says Robert. "I really want to equip participants with practical tools and strategies to take action. Intentional living requires sustained action. It's through continued application of these tools and strategies that they will realize the limitless opportunities all around them and lean into the pure joy of life."
Hearing these two talk about those possibilities is really inspiring and contagious. It sounds like no other experience or retreat out there. "I remember the end of our first retreat," says Steven. "We were all standing on top of this hill with a seemingly endless view and 'endless possibilities,' as Robert would say. Everything had come full circle. Robert started crying. I started crying. Everyone started crying. Happy tears. Great tears. Tears of understanding and new-found joy. I don't know how to describe it, except as a profound connection. This is what we were meant to be doing, and we are so happy we can use our experience to help others."