Who doesn't love pizza? Yes, of course, Italian cuisine is much more varied, but there are certain times when you can't beat a good slice: a Saturday night out and about with friends, an evening in front of the TV or a nice, heart-warming family dinner. Pizza is even fun to make and a true occasion in itself, if you decide to go down that way: it all begins with planning toppings, then comes the ritual-like —and highly therapeutical, especially if you do it by hand — dough kneading. Baking is an art and the joy and cheer a home made pizza brings to the table is priceless. 
Pizza is quintessentially Italian, but also quintessentially American. The Old Country may have invented it, but the New World made it a queen. It doesn't surprise to know that, in fact, National Pizza Day is an American thing. Celebrated on the 9th of February since the beginning of the new millennium, it isn't really clear who came out with the idea, but who cares? Having an extra opportunity to eat pizza is glorious, never mind why or when. Not that we need to be told to eat it: both Americans and Italians are among the largest pizza eaters in the world — more about it below. It's nice, though, to have an extra excuse and try a new topping or a different base, to channel the adventurous eater in us and discover new flavors.
Our ubiquitous pie is not only good, it's also rich in history and curiosities. To honor it the way it deserves, we put together ten interesting facts you can mention next time you'll have a pizza night!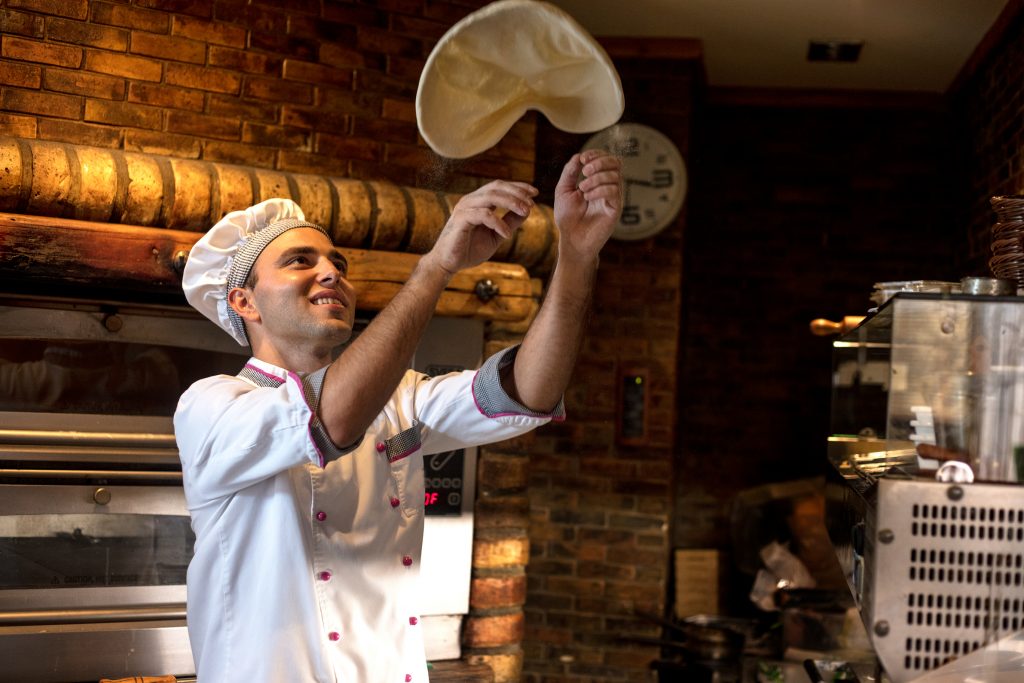 It has very, very ancient origins
While pizza as we know it is a Neapolitan invention, it seems that the Etruscans — pre-Roman people who lived in parts of north and central Italy between 900 BC and 27 BC — were already fond of baked, pizza-like flatbreads. This makes them the earliest consumers of pizza-like dishes in Europe. Even its name, pizza, seems to be incredibly old. Indeed, its earliest attestation dates from 997 AD, when the word pinsa is first documented. It comes from the Latin verb pinsare, or "to make flat," "to flatten," and probably refers to the shape of the pinsa itself.
2. Pizza alla Marinara is the first "modern" pizza
While we traditionally say the first "modern" pizza is Margherita, created— legends say — by Raffaele Esposito in 1889 in occasion of Queen Margherita's visit to Naples, culinary history teaches us that, when it comes to tomato-based pizzas, Marinara is older. Pizza alla Marinara is first mentioned in 1734, a whopping 150 years before Margherita, and gets its name from the fact fishermen and sailors loved it. Marinara and Margherita share two things, tomato sauce and extra virgin olive oil, but that's where similarities end: the first is topped with garlic and oregano, the latter with fiordilatte and basil. Both of them remain among the most popular choices in Italy and, certainly, among the healthiest options, which lead me to the next interesting fact about pizza …
3. Pizza is good even if you're on a diet
Virtually every dietitian in Italy will tell you that, once a week, you can have pizza: make it a Margherita, or a roasted vegetables', go for thin crust, and you'll be golden. Actually, some believe that, if you stick to the above rule, you could even have a pizza every day and lose weight. Perhaps, if you go very light on the cheese…
4. Alexandre Dumas knew a thing or two about pizza
When the French novelist, author of world-famous The Three Musketeers, traveled to Naples in 1835, he became a fan of its people's eating habits. Apparently, Neapolitans would consume a lot of watermelon during the summer and a lot of pizza — probably Marinara! — during the winter. He noted that pizza was "a sort of flatbread, similar to what you'll find in Saint Denis. It's round and you knead it as you'd do with bread. Its size changes depending on its prize. A two cent pizza is enough for a person, a two soldi's will feed a family. At first sight, it's a simple food, but if you look better, it's very complex indeed. Pizza has many toppings: olive oil, bacon, lard, cheese, tomatoes, fish and you can tell how the food market goes depending on how much it costs: when pizza with fish is cheap, it means the fishing day has been good; when olive oil pizza is expensive, it means harvest that year has been bad…"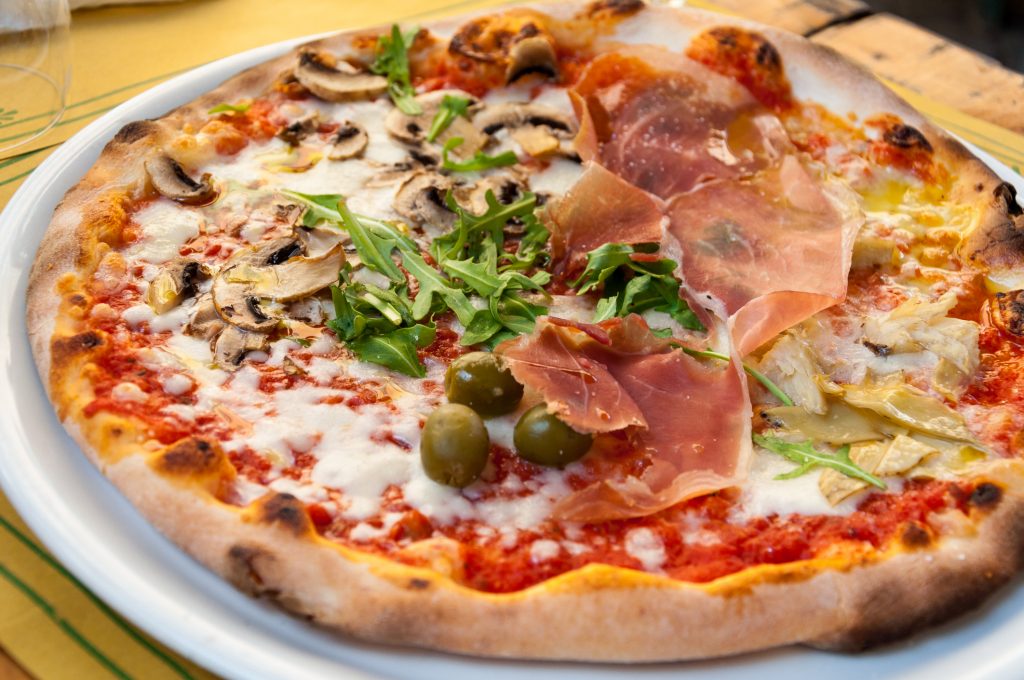 5. The first pizza parlor in the US is still open
Just a handful of years after the creation of pizza Margherita in Naples, New York City had already her pizzeria. It was 1905 when Italian immigrant Gennaro Lombardi opened its pizza parlor, which is still up and running today, 116 years later.
6. Americans and Italians eat the most pizza
Are we even surprised? According to data, Americans are the number one pizza eaters in the world, with 23 lbs per person consumed every year. Italians come a close second, with 16 lbs per capita. In the US, pepperoni pizza is a favorite, while in Italy Margherita remains a hit.
7. Pizza shows every country's culinary creativity
Paese che vai, pizza che trovi. Yes, because every place adds a special touch to their pizzas: France adds eggs, China stuffs its crust with mini-hotdogs and Brazil loves peas on it.
8. Speaking of toppings: Hawaiian pizza is Canadian
Love it or hate it, Hawaiian pizza is a conversation starter, even in Italy, where its mere existence has been for decades the stuff of long, deep dinner table discussions. Funnily enough, the curiously topped pie — which, by the way, you won't find in Italy — carries an American name, but was created in Canada by a Greek immigrant, Sam Panopoulos, who added it to its pizzeria menu back in 1962.
9. Most people like it thin
We said it, pizza is very versatile and creative and not only when it comes to toppings. Pizza crust can change, too: in Italy, we have Neapolitan, thicker and more bread-like, Roman, thin with a crunchy edge, and pizza al taglio, more similar to deep dish. In the US, you'll find New York Style, Chicago Style, pizza pies and everything in between. Apparently, however, 61% of pizza eaters prefers thin crust.
10. A pizza worth 10 thousand dollars
Yes, you read that right. The Luigi XIII has been created by chef Renato Viola and earns its incredible price tag in name of a base that must rise for 72 hours, topped with mozzarella di bufala DOP, caviar, pink Australian salt, lobster, prawns and champagne.