"I've always been my father's number one fan." With these words, Cristina Pavarotti, Luciano Pavarotti's eldest daughter, introduced herself during the ceremony for the placement of a star on the Hollywood Walk of Fame dedicated to the great Italian tenor. "Undoubtedly, a privileged fan. So allow me to thank him for all the times he grabbed me suddenly and lifted me up from the chair by the stage or from the armchair where I was sitting, bringing me higher and higher with a nuance of his voice, with a beautiful, poignant fraseggio, with a pianissimo or with a bright high note."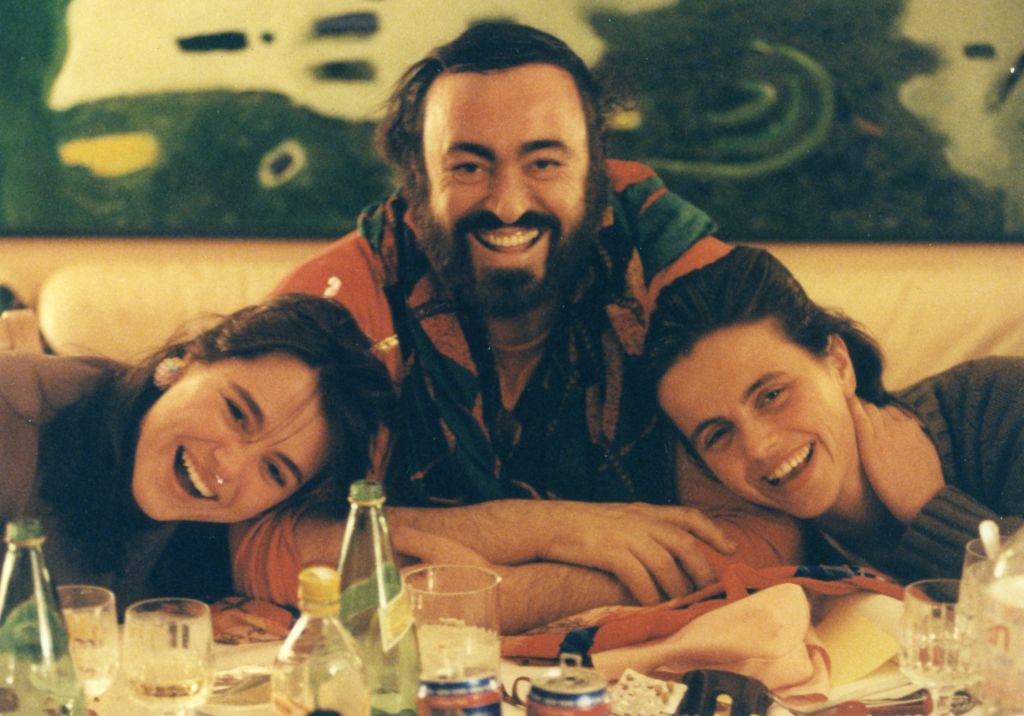 Knight of the Grand Cross of the Italian Republic, Luciano Pavarotti received countless other honors and prestigious national and international awards. For his great commitment to humanitarian causes, the tenor was awarded, among others, the Award for Humanity Services of the International Red Cross, the Nansen Refugee Award, and was named United Nations Messenger of Peace. This Star, once again, underlines the international importance of Italian opera, a candidate to enter, starting from 2023, the list of Intangible Cultural Heritage of Humanity protected by UNESCO.
Accompanied by her daughter Caterina and on behalf of the other heirs Lorenza, Giuliana, and Alice Pavarotti, as well as Nicoletta Mantovani, Cristina paid tribute to her father who died in 2007 at the age of 71. During the award ceremony, traditionally organized by the Hollywood Chamber of Commerce and held on 21 August 2022 at 7065 Hollywood Boulevard, Cristina Pavarotti welcomed the prestigious award together with James Conlon, musical director of the Los Angeles Opera. We of L'Italo-Americano had the opportunity to interview both of them.
Cristina, how did you feel when you saw your father's name immortalized with those of other artists, on the most famous street in Hollywood?
It is a great honor to represent him on this beautiful occasion, and I can't tell you how much I wish he was here. But this is not possible and so I can only share with you a few memories of him among the many that often come to mind when I think of his incredible artistic adventure.
Can you share some with us then?
I remember, for example, when after the performances, happy, but tired and hungry, sometimes with his stage costume still on, he would keep signing autographs for hours, so that no admirer would be upset.
How would you like him to be remembered by people?
If I think of my father, the value and quantity of things he made, the paths he opened, and the many emotions given and received, I still feel lightheaded. All I can say about him never seems enough to me.
A career like his undoubtedly involved a lot of stress. How did he handle difficulties?
I remember one evening… He was on stage, in front of an audience that, not knowing what to expect and perhaps fearing to be bored at an opera concert, had welcomed him quite coldly. I noticed he took up the challenge, he was galvanized by it and, aria after aria, just like in a ritual of courtship, he was more and more enthusiastic. I think back to the auditions of young singers when he would offer a glass of water, crack a joke, or engage with them a little longer than normal to give them time to catch their breath and relax a little, especially if he noticed they were particularly stressed.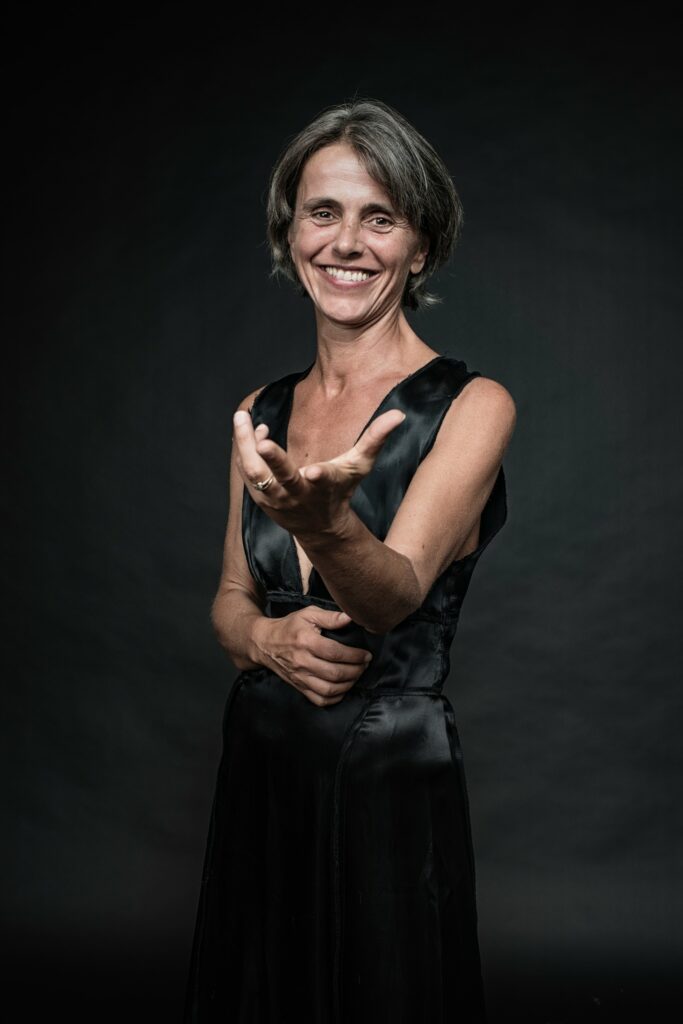 What is the last image of him you keep in your mind?
One of him before a recital, in his dressing room surrounded by throat lozenges and humidifiers. He had no voice. I can see him nodding a "no" to the director of the theater who wanted to announce his indisposition. Because, as he would often say, you either sing or you don't sing, and there is no excuse. Then he sang. Like a tightrope walker on the rope: wonderfully.
Mr. Conlon, why is this Star so important?
This Star shows how Luciano Pavarotti has not only been one of the greatest singers of his era – if not of the entire 20th century – but also one of the most outstanding public personalities in recent history. He was a global superstar, his popularity extending far beyond the boundaries of the opera house. He became known to the world for his glorious voice, but also for the way he shared it with everyone. He passionately desired to connect, heart to heart, with everyone he could reach. On his way to becoming an internationally recognized personality, he stepped out of the box in a pioneering way.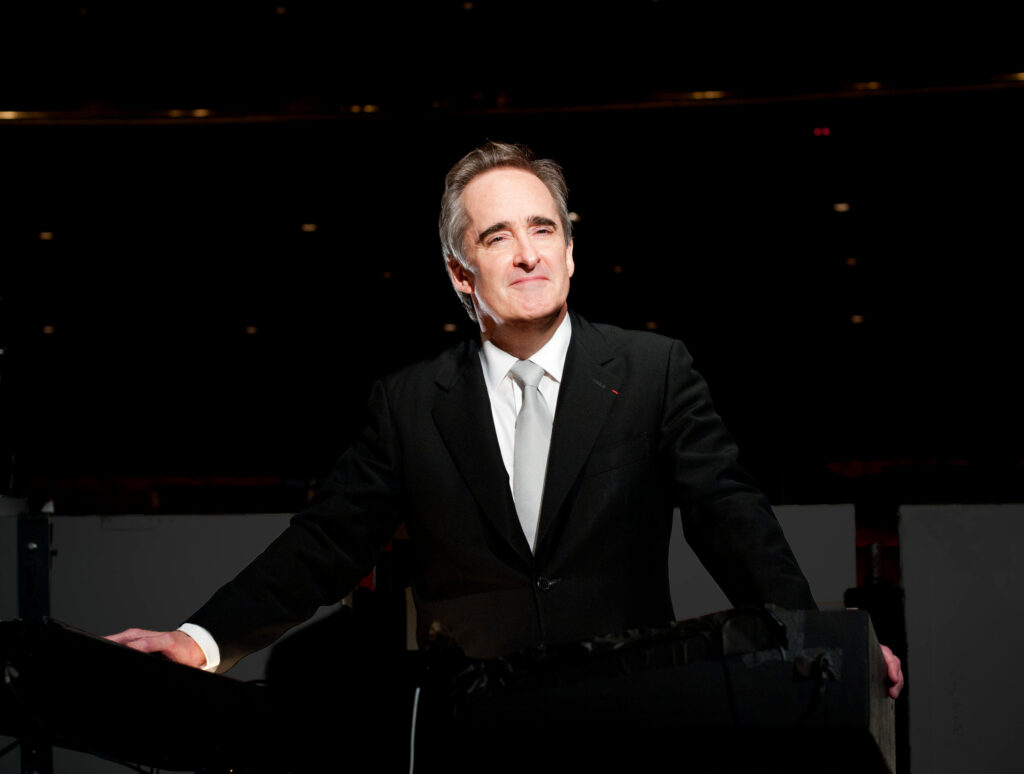 Luciano Pavarotti became extremely popular in America at the end of the '60. Why did Americans love him so much?
He took risks. He famously rode a horse down Fifth Avenue in the Columbus Day Parade in New York, appeared with Johnny Carson on the Tonight Show, made television ads for American Express, sang for the Pope, gave the first live televised recital from the Metropolitan Opera, performed in arena concerts and made them popular. As part of the Three Tenors, he came to the Hollywood Bowl. He accomplished all of this in an era when not only it wasn't customary but, in some cases, unheard of. His singing of Nessun Dorma during the 1990 World Cup made the aria his signature piece, and indeed for many, a popular paradigm for opera. All of this contributed to making him a household name.
As a conductor, why do you think his legacy is so important in this field?
His life and art touched the world. But none of this would be significant today if it weren't for the fact that he was, objectively, one of the greatest opera singers of the 20th century. Those who love and perform classical music, and who could appreciate him, recognized him for what he represented: in addition to his exceptional, unique, God-given voice, his vocalism was the embodiment of the old school of Bel Canto, and of the techniques that are at the very root of opera and operatic art. His positioning of the voice, his perfect positioning of vowels, his amazing vocal support, his exquisite clear diction: they were all exemplary. I still use him as an example for young singers to emulate: sopranos, mezzo-sopranos, tenors, baritones, and basses. I noticed on multiple occasions at rehearsals how other singers in the cast would suddenly start singing better simply because he was there, through his presence. He was a model and it all happened unconsciously, by osmosis, without anything being said.
You had the chance to know him on a personal level. What memory do you have of him as a person?
On a personal note, I was privileged to work with him as a young man. As a young conductor in the 1970s, I first collaborated with him at the Metropolitan Opera in 1978, an event that was memorialized in the second telecast from the MET. It was Puccini's Tosca. After New York, we spent eight weeks also on their traditional Spring Tour around the country.
What did you learn from him?
I learned the joy of sharing rehearsals, performances, and the unmissable meals afterward. All of this, during a formative time of my life. Conducting him, and watching him sing up close, established a standard of excellence and a model of great vocalism both in my mind and my ears. He was always welcoming, generous, and attentive in the work environment. I felt a sense of warm and respectful affection. This personal connection was to last until the end of his life, up to my last visit to him in Modena in 2007, before he passed away.
What's the best memory you have of him?
Among my favorite memories are the enormous plates of pasta we would share with Gino, the Opéra de Paris concierge, at Palais Garnier. After performances, Luciano would make pasta. The entire opera house was closed and locked up, empty except for the possible presence of the famous phantom. We would stay together well into the night.