Rome, the Eternal City: it's here, amidst the ebb and flow of history, that we can meet a silent yet eloquent critic of time and events: Pasquino, the talking statue. For our seasoned readers, this name is familiar, because associated with the insightful columns of Anthony Di Renzo, a cherished contributor to our pages over the past decade: with him as our eloquent guide, we've journeyed through Rome's past and present, and discovered precious nuggets of Roman culture and satire.
Today, it's with a sense of pride and camaraderie we introduce his book, Pasquinades, published by Cayuga Lake Books, a joyous blend of Roman life, humor, and history narrated, of course, by the timeless voice of Pasquino.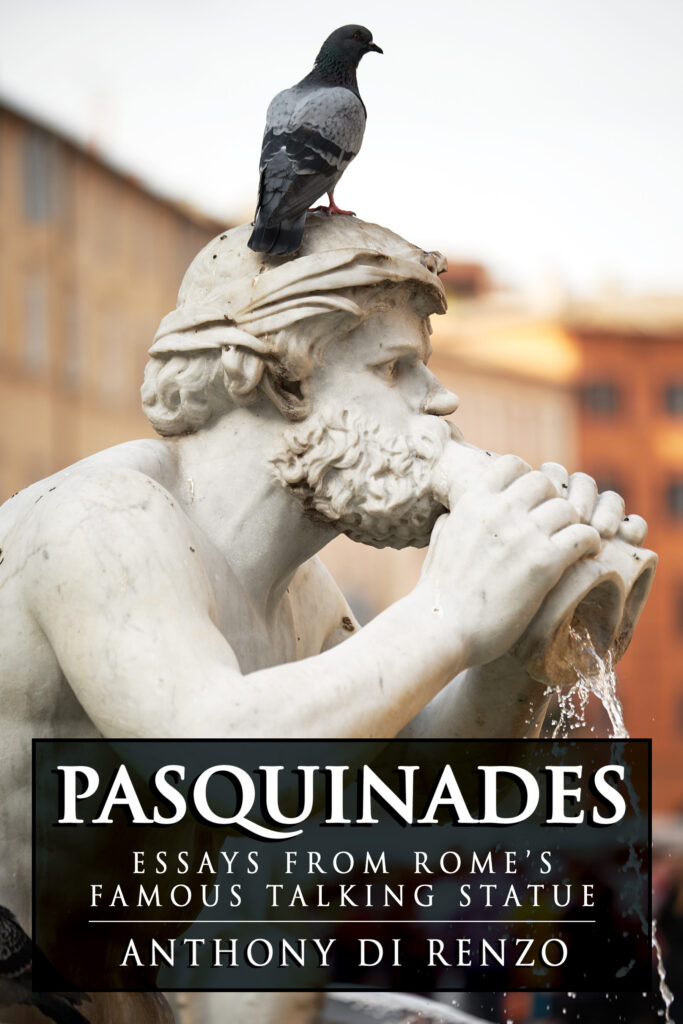 Anthony's connection with Pasquino goes beyond scholarly interest: it is, in fact, a rich dialogue spanning years, tracing back to a serendipitous encounter during his first stay in Rome. Indeed Pasquino, with its legacy of voicing public emotions through satirical verses, found a modern-day counterpart in Di Renzo who, in his monthly column, stepped into the role of Rome's talking statue, shedding light on Roman culture while playfully reflecting on contemporary events through satire.
In Pasquinades, Pasquino engages in a lively banter with past and present and magically comes to life, page after page. With his elegant yet light-hearted storytelling Di Renzo invites us into a Rome where history chats with the present-day, and satire turns into a lens to view the world, in a modern example of one of the most ancient and honored literary traditions.
Recently, I had the pleasure of engaging in a virtual dialogue with Anthony, to discuss his latest effort: the exchange was as enlightening as it was delightful, as you are about to read yourself. On a personal note: as an English major who later got her Ph.D. in Late Antique literature, I can't help but think I would have loved to be a student in his classroom, at Ithaca College, and delve deeper into the worlds of classical rhetoric and composition theory under his guidance.
In the interview that follows, Anthony talks about satire, Rome, and the journey of Pasquinades from a column to a book: I hope you find our dialogue as enjoyable and delightful as I did.
When did you first "meet" Pasquino and what inspired you to write Pasquinades?
My Uncle Tonino introduced me to Pasquino during my first stay in Rome. After spending an afternoon in Piazza Navona, we went down a side street and stopped at the statue of Pasquino. "Meet the only person in Rome who always tells the truth," Tonino said. But I wasn't inspired to write Pasquinades until years later, when I came across a painting by the Roman artist Achille Pinelli. It showed a family of sightseers admiring Pasquino as a church procession for an execution slowly forms behind them.
You published the original Pasquinades in our newspaper: were they created ad hoc for it? How did the connection between Pasquino and L'Italo-Americano come about?
Back in May 2013, editor-in-chief Simone Schiavinato invited me to write a monthly column for your paper. He had read my essays on Italian-American culture and thought I deserved a wider audience. I suggested commenting on Rome, past and present, as the city's talking statue: Simone thought this idea was splendid and created the title and layout for the column. Ever since, he has been Pasquino's godfather, so it's only fitting to dedicate my book to him.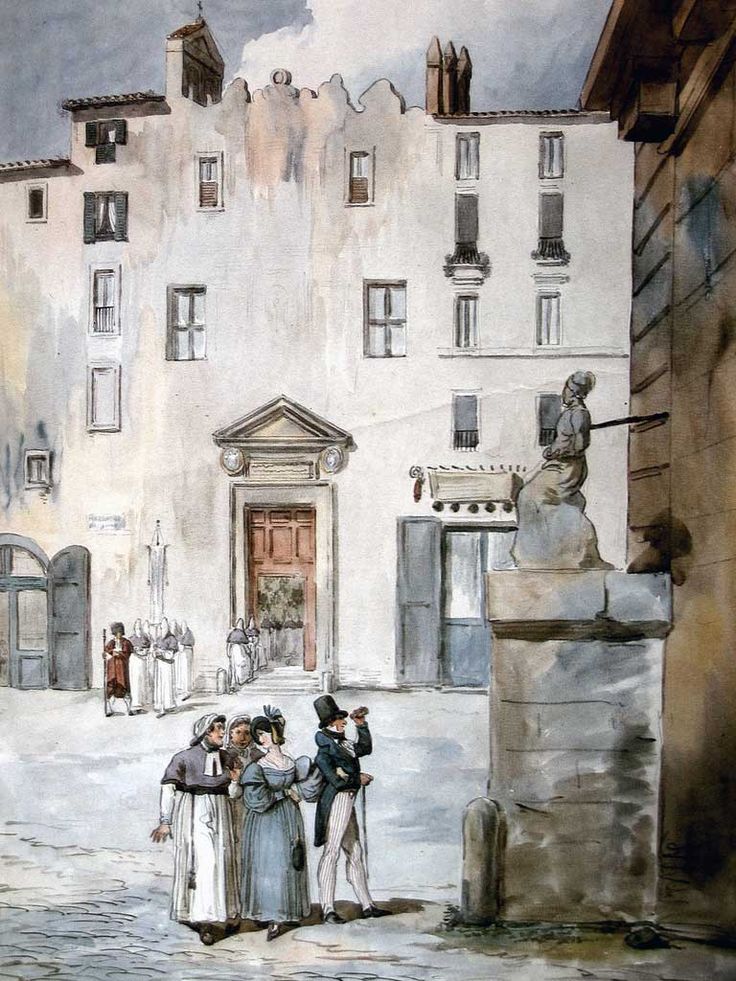 How did you get the idea of turning your column into a book, and what can we expect from it: is Pasquino always the same, or is he putting on a different face for his new audience?
In my columns, Pasquino rarely addressed his readers or participated in the action. He remained a detached observer, reporting on contemporary news or chronicling past events—a fitting approach for a newspaper but not for a book. If I wanted to engage readers for 250 pages, Pasquino had to be more than a clever commentator. He would need to become a complex narrator with a personal stake in every tale. So I gave my talking statue a back story and allowed him to express a wide range of feelings.
If we talk about Pasquino, we must talk about his home, Rome: what's your relationship with La Città Eterna?
Rome is the city of my soul for two reasons. First, the city is timeless. Italy may have changed but Rome essentially has not. Second, and this captivates me even more, Rome is mythic: a marvelous dream in which life cavorts around us like a masquerade of the gods. They enjoy deceiving us mortals in every shape and form, but we still forgive them. Sometimes they trick us into appreciating beauty.
You teach writing at Ithaca College: how essential is the art of writing, still today, in your opinion?
Writing captures the present and preserves the past, even in our digital age. This is obvious in Rome, which is practically constructed out of words. Ancient inscriptions and modern graffiti adorn the same buildings. The city is a palimpsest, a manuscript on which the original writing has been erased to make room for later writing but of which faint traces still remain. No wonder it stimulates our imagination.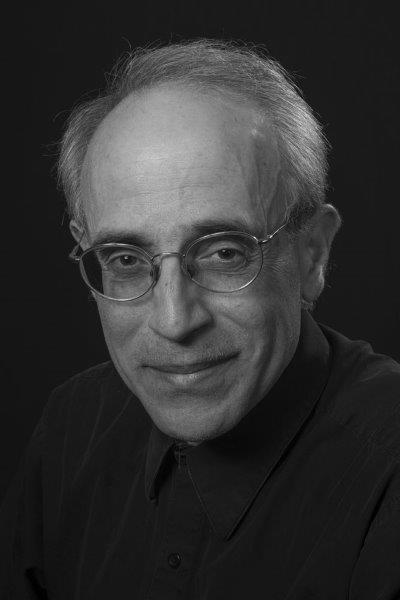 One last question: any thoughts about having Pasquinades translated into Italian?
I'd love to see Pasquinades translated into Italian! I think Italian readers would love this book even more than American readers—especially the jokes.
Pasquinades by Anthony Di Renzo, published by Cayuga Lake Books is out now and available in all bookstores and on Amazon.