The undulating ridge of four peaks in the Bergamasque or Orobie Alps embraces the panoramic village of Oltre Il Colle in the Alta Val Serina Valley. Mount Menna, Mount Arena, Grem, and Alben stand in a range called MAGA. The second summit was sketched by Leonardo, while the first holds secret sorrows.
Mount Menna's crest stands in silence overlooking the hamlet of Zorzone in the Oltre Il Colle municipality not far from the lively small town of Serina. Menna's story of a tragedy, a little-known tale of heroism, teaches the area's children that the ground beneath their feet is the ashes of their grandfathers who fought for a better world. That pinnacle deserves remembrance as it cradles the spirit of our modern Western identity. A wooden cross sits there, the work of self-sufficient Trappist monks at New Melleray Abbey in Dubuque, Iowa. It marks the rocky soil where a plane crashed on an autumn night.
On October 4, 1944, a B-24 Liberator bomber built by Consolidated Aircraft of San Diego, California, with four propeller engines produced by Pratt & Whitney flew a clandestine mission with the 885th Bombardment Squadron, a unique unit. The brave and gallant aircraft that the US crew called Lady Irene was not aloft to bomb but to carry out a secret mission.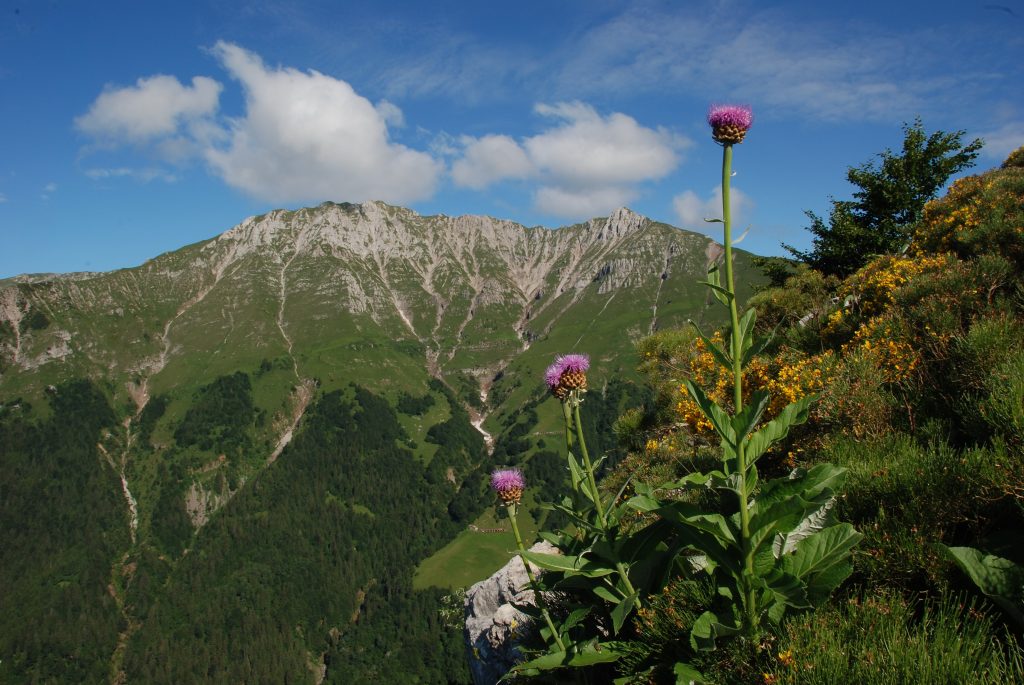 Since Roman times, miners have chiseled the earth in this industrious valley 23 miles away from the city of Bergamo. They have been digging out and processing valuable zinc and lead ore for centuries—in the last two centuries the mines were leased out to an English company and a Tuscan entrepreneur, Flaminio Modigliani, father of the celebrated artist Amedeo Modigliani.
In the early morning hours of October 5, 1944, three miners reached the peak of Mount Menna. The previous night they had heard horrific sounds coming from that direction. The explosion appeared to have been of tremendous force. On arrival, they found aircraft wreckage and witnessed a gruesome scene: "Slaughter," one of those miners, Gaspare Valle, recounted.
Thirteen bodies were lying lifelessly. "The ones sitting side-by-side in the nose of the flattened oval nacelle were hugging each other, caught in terror," says Giulio Borlini, a 21-year-old mechanical engineering student at the University of Bergamo. He has been researching this WWII case since he was 7 years old together with his dad Luigi, a plumber passionate about history and aviation.
The day before, Lady Irene took off from Brindisi, Puglia, en route to a secret destination. The plane flew over the Adriatic Sea, then entered the Po Valley. For security reasons, it maintained radio silence.
"The target zone was the hills of San Fermo near Lake Iseo," reveals Borlini, who studied the geographical coordinates contained in a file of Missing Aircrew Reports released by the US Army Air Force. The National Archives and Records Administration provided a copy.
The Lady Irene didn't stop at the target zone that evening. It went farther, impacting the ground at an elevation of 7,349 feet between 9 and 10 pm, and exploded on impact. "It was flying too low" one of locals recalled. But why remains unknown.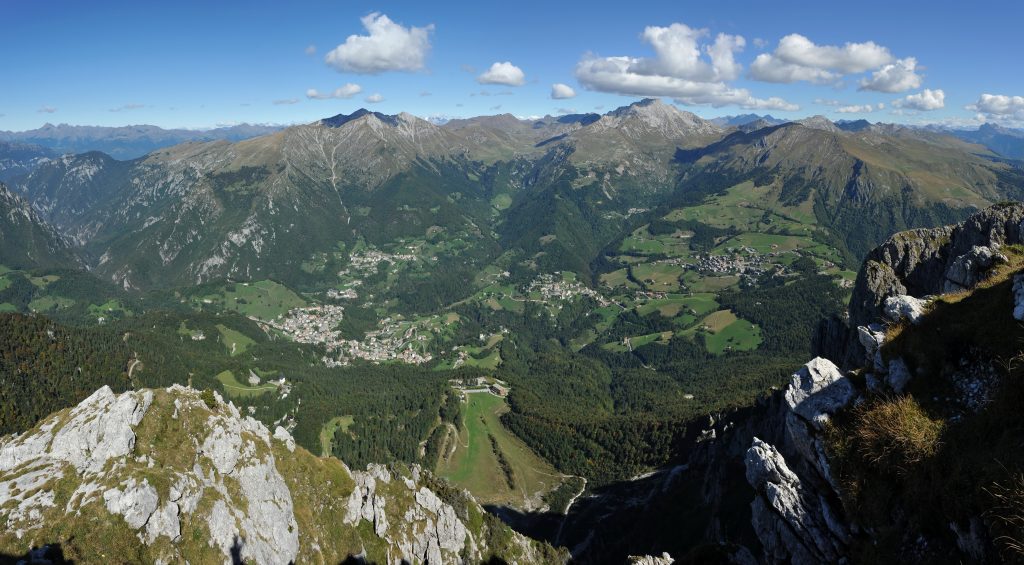 The Missing Aircrew Report was written on October 10, five days after the crash that resulted in the loss of 13 men. Ten American crew members perished along with three Italian civilians. The US soldiers' bodies were identified, all aged between 20 and 29. The pilot, Captain Charles Robert Sloan, was from Dubuque, Iowa — Borlini met his nieces two years ago.
The crew came from different states: California, New York, New Jersey, Michigan, Illinois, Texas, Louisiana, and Minnesota. "I'm trying to get in touch with the relatives of the crewmen," says Borlini. "Especially, I'd like to find somebody related to Lieutenant Bob Bookout. He was from San Bernardino, California, and was already married when he went to war."
And what about the Italians? Who were they? And what was the secret mission that carried them to their deaths?
"Unfortunately, we still don't know who they all were," says Mr. Borlini. The official report reads: "Three (3) agents were also aboard the a/c and these men were to be dropped in the target area. Since these were Italian agents and OSS (Office of Strategic Services) personnel, all details concerning them are being reported by OSS headquarters. This organization does not have all the information pertinent to them to make the necessary report."
The OSS was a wartime intelligence agency and the predecessor of the Central Intelligence Agency (CIA). The OSS was formed to coordinate espionage activities behind enemy lines for the United States Armed Forces branches.
Jon Van Housen, an American living in Italy who has had a passion for military and intelligence history for more than 40 years, thinks the Italian men and US materiel were destined to aid partisans fighting German troops in Northern Italy. Rome had been liberated in June and the pressure was on the Nazis to forestall an advance through Italy into southern Germany.
"The OSS would have known the names of all the Italians – underground agents they paid and trained – so why all were not named is a bit of a mystery," Van Housen says. "Perhaps the families didn't want the names released publicly."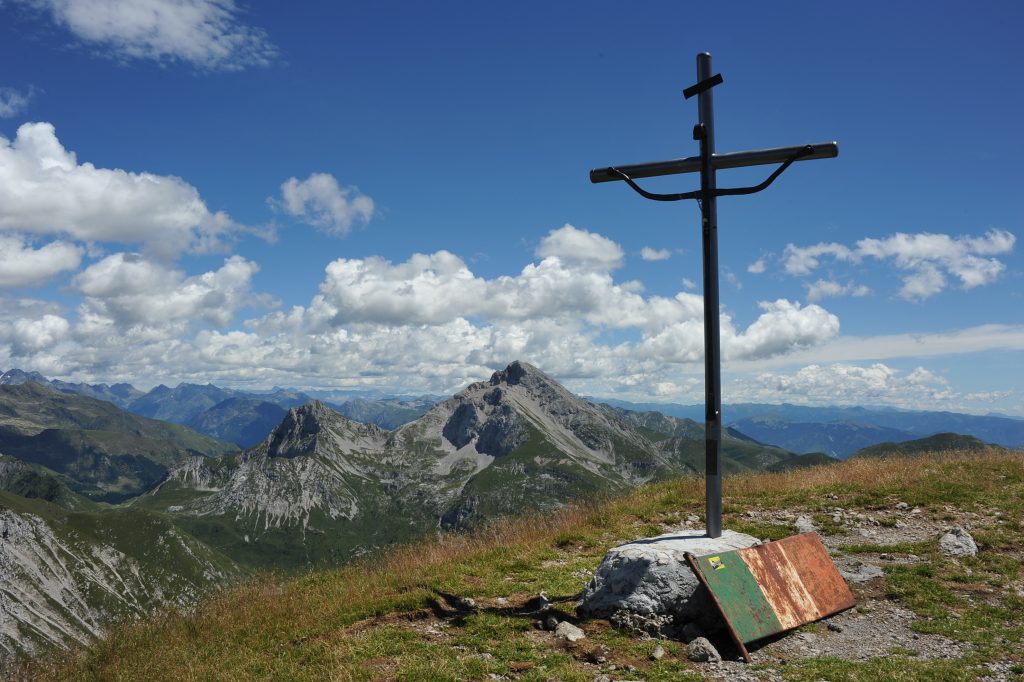 He also notes that the B-24 had an unfortunate history of accidents and crashes. "Some pilots called it the 'flying coffin' because of its death toll," he said. "It was much harder to fly than its predecessor the B-17 and did not survive enemy fire as well."
The Liberator was fitted with dual 50-cal machineguns front, aft, and amidships. Van Housen says the crew count of those who perished on Mount Menna matches the standard staffing protocol. "You would have had a pilot, co-pilot, navigator, machine gunners, and what are known as 'kickers," those who help get the dropped cargo overboard."
It was part of the effort to aid Italian partisans who were rising in number toward the end of the war. Helped by the OSS and aircrews supplying them with the necessary equipment, secret agents assisted the partisans in organizing and arming troops. They also helped them keep in touch with the Americans through Army Signal Corps radio operators.
The Italian agents were meant to drop in by parachute. "They were helping the partisans distribute weapons, food, medical supplies, and money," says Bolrini. "They were flying with a large amount of cash."
Locals found intact Italian banknotes at the crash site. "Miner Gaspare Valle said locals took the money and then moved down the valley to the Bergamo plain," he says. Some fire-damaged banknotes were brought home as well.
Debris was all over. Each piece of wreckage was removed. "War and poverty induced the local population to reuse the recovered materiel," says Bolrini. "For instance, a man used part of a wing to cover his sheepfold, while others melted the aluminum skin to make polenta pots. Also, some ladies reused fragments of parachute fabric to create blouses."
Bolrini collected many of these pieces. "I keep them in my dad's warehouse. We save history," he says.
At first, the 13 dead bodies were buried on the crest of Mount Menna. "Only a year or two after the war, US Army officers came to Oltre Il Colle to exhume the commingled bones and move them to Jefferson Barracks National Cemetery, a United States military cemetery in St. Louis, Missouri," Mr. Borlini says. The US soldiers and the three Italians rest together in a common grave. The soldiers' names are engraved on the tombstone. Two of the three Italian civilians are listed as "unknown"- The one identified by name is Gaspare R. Pace. "I did some research on that but I found no record of a man by that name ever existing. If somebody could help?" asks Bolrini.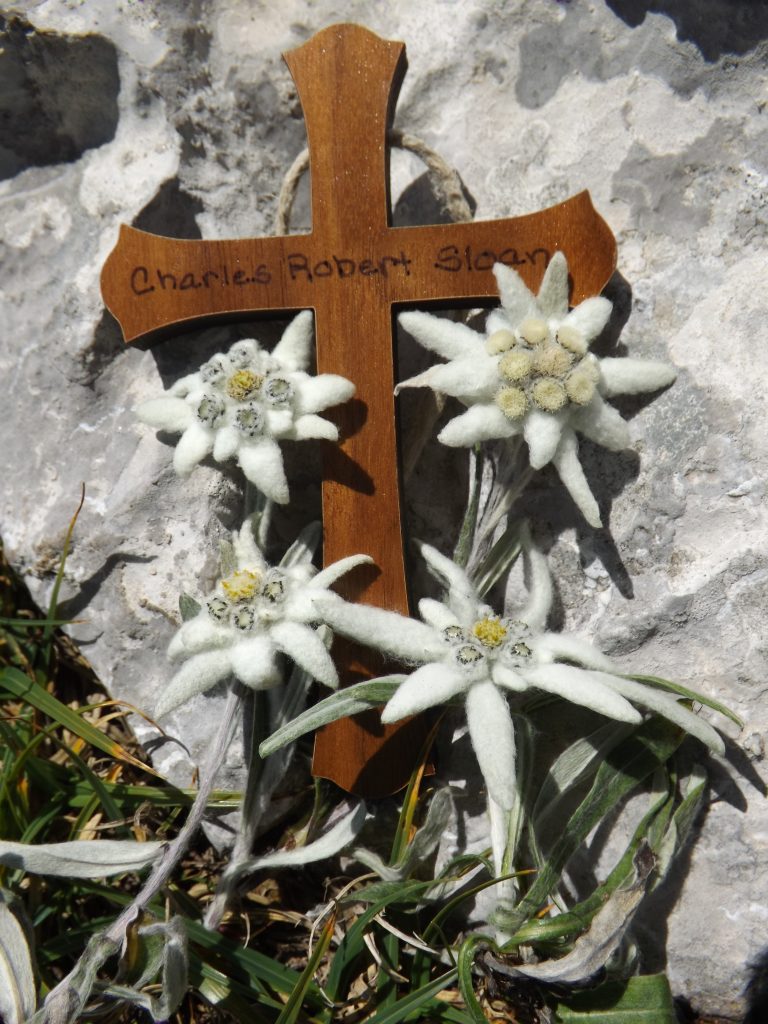 "We wrote to the American Consulate in Milan but we received no reply," he says. In the name of all Italy, it would be nice to give a name, a voice, and a face to these Italian agents or OSS personnel. They honor the memory of all soldiers and civilians who have laid down their lives for Italy's freedom and future democracy. He wishes he could access the Office of Strategic Services (OSS) Archives.
Last year Mr. Borlini bought a piece of US military memorabilia at a Bergamo collectibles market. It looked like an old metal mess tin from an American soldier in WWII. "That battered object needed a good cleaning. And once home I did that by using a steel wool scrubber for the kitchen and some soap. And guess what I found?" he says. The object polished to mirror finish revealed the soldier's ID. "The full name of the soldier, James Cardinalli, is etched on the mess tin's bottom," says Bolrini. Also, the places where he was stationed and fought are inscribed: "Oran" (Algeria), "Naples" and "Rome". "He was referring to the Salerno and Anzio landings," the young researcher explains.
"Cardinalli must have liked this mess tin very much", he adds. It was part of his survival kit, and sure it meant a lot to him if he personalized it. Borlini wanted to find James Cardinalli's next of kin to return the sentimental object, so he posted photographs and information about it in Facebook groups, both in Italy and the US. Many responded included James's son, Robert Cardinalli, a former anthropologist from Monterey, California, who now resides in Cyprus.
"I got the confirmation that Robert was the right person from the Monterey Public Library. Thanks to Robert, we have now reconstructed James's story." He was born in Monterey in 1918 from Sicilian parents who emigrated from Isola delle Femmine in 1898. They originally settled in Pittsburg and in 1917 moved to Monterey, California. They gave birth to numerous children — the boys all served in WWII. James served in the Medical Corps in the Mediterranean Theater of Operations. "Robert told me that his father snuck out of their unit's camp at night to treat wounded Italian civilians, mostly mothers and children who had no other access to care," Mr. Borlini says. James contracted tuberculosis and spent the last days of the war in a military hospital outside of Verona. He presumably left his mess tin on the field before being hospitalized. Once he returned to Monterey, he worked as a federal employee. He died in San José in 1990.
The young Italian researcher can't wait to meet James's son, to give him back his father's mess tin. The meeting, which was scheduled for last spring, had to be postponed due to COVID-19. They wait for better times.