September is the month of change: the summer ends and the fall comes, with all the richness and warmth of its colors. It is the month of peace and comfort when we take out our fleece blankets from the wardrobe and we yearn for all things cinnamon, pumpkin, and apple. In its last days, we feel it's spooky season already because days are shorter and the dark calls for ghosts and eerie atmospheres.
September is also the month children go back to school and families to their normal routines. There are no big holidays in sight until Thanksgiving and, in Italy, not until Christmas. In the farming world, September is one of the most important and lively months, so it wasn't by chance that the people of Sardinia used to consider it the beginning of the year: cabudanni, "capodanno" (beginning of the year), is the name for September on the island still today. This shouldn't surprise us if we think about the many important agricultural activities that take place in September: grapes are harvested and wine is made; wheat and cereals are sown, apples, pears, chestnuts, hazelnuts, and walnuts are picked. Mushrooms grow and they are dried or jarred. It's a time of plenty before the snow hides the world under a cool blanket of icy beauty.
In Italy, September is also inspiration for many proverbs, little nuggets of rural wisdom we learned to love and respect. Proverbs are an important part of our heritage, both linguistic and cultural: many of them are traditionally associated with a region and are originally in dialect. All are associated with a moment in time or with some precious practical discoveries that can offer important knowledge for the next time a similar situation comes about.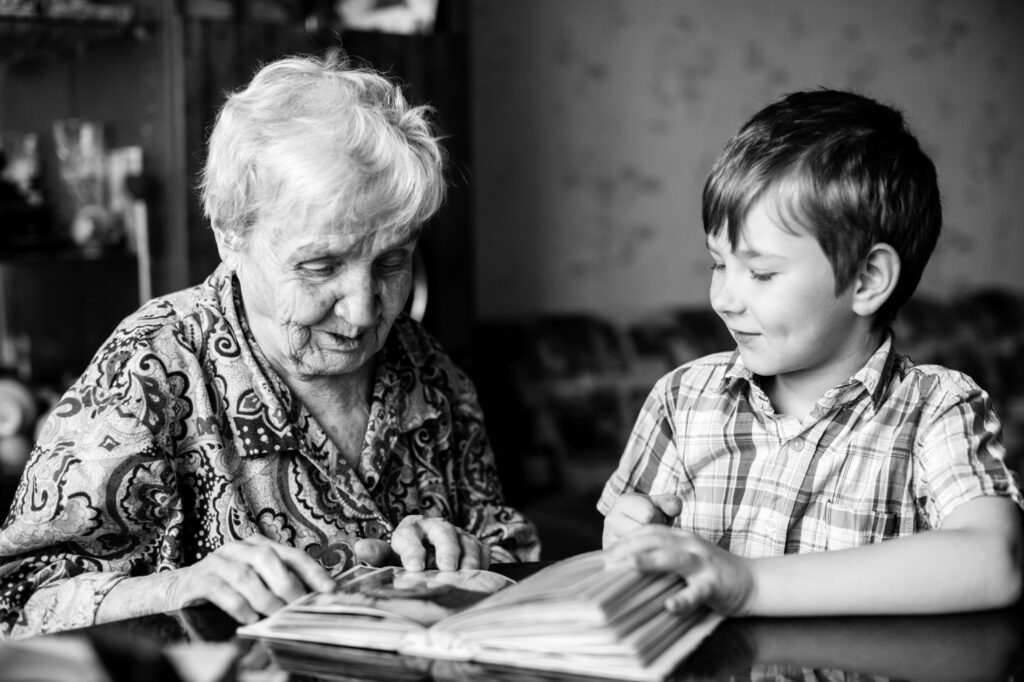 September proverbs are quintessentially tied to the weather, the harvest, and the way we can predict how both will go based on special signs, on special days.
In Lombardia, for instance, they say that Se 'l poeuv el di de san Gorgonio, tutt utubri 'l è 'n demonio, which means that if it rains on the day of San Gorgonio, on the 9th of September, then it'll rain for the whole month of October (literally, "October will be un demonio," a demon). The Piedmontese use September to guess how the weather will be, too, when they say Se a sitémbar caud farà n'invèrn frogg rivarà, if we have a hot September, then the winter will be cold. Weather forecasting is popular also in Veneto, where it's known that El 29 settembre, se i angeli i se bagna le ale, piove fin a Nadal: on the 29th of September, we celebrate Saint Michael archangel, so if he wets his wings – that is, if it rains on his day – then it'll rain until Christmas.
But proverbs are also a treasure chest of interesting wisdom about life and, sometimes, they get quite vulgar, too, but with no malice in sight. In Sardinia it is known, for instance, that Sos macos ingrassant ab su Cabidanni, slackers get fat in September, because it's not only a bountiful month but there are plenty of fairs dedicated to the harvest and centered on large quantities of good food and wine. In Emilia Romagna, they forget manners for a second when they state an obvious truth about the month's most common fruit, grapes and figs: Satembar, uva e figh, la panza la s'tira e e'cul e'rid, a sentence warning us that, if we eat too much of them, we'll get bloated and fart a lot.
Last but not least, September is the month of vendemmia and also of the harvest of olives, two important moments of Italy's farming life, but also of its economy, when you think about the products – wine and olive oil – we make with these delicious fruits. Ligurians, who know a thing or two about good wine, are sure that Da settembre e ad agosto beivi o vin vegio e lascia sta o mosto, that is, from September to August drink last year's wine and let the new one rest: it will be better! In Valle d'Aosta, winemakers of all generations agree that Travasa pà lo vin à la leuna nouvella, never bottle wine during a New Moon, a line of action kept in rural areas everywhere. Last but not least, a bit of September wisdom from beautiful Campania, when they say that A San Gennaro aiza 'a scala, from the day of San Gennaro (19th of September) it's time to put up the ladder. Where? Against the olive tree, because that's when the harvesting of olives should begin.
Proverbs are just like that, they are simple but truthful, they are old but never wrong. They are a chunk of country wisdom that has a lot of science within it even if, very likely, the people who first used them knew little about science. Yet of the scientists, farmers have important characteristics: they are very observant, respect nature, think before acting, and know how to wait.
Now, if only we all learned how to be more like them!