Natalia Di Pietrantonio has devoted her career to South Asian art but her family comes from very different parts of the world — her father is from Italy and her mother from Mexico.
Attracted by art from an early age, Di Pietrantonio majored in art history at the University of California Davis. During her studies, she had to take a survey course on Asian art and found she loved it. "It was completely unexpected," she said. "I had not been exposed to South Asian art before then, but starting with that one class it became my career."
She furthered her expertise by pursuing a master's degree at Columbia University followed by a doctoral degree from Cornell, along with two postdoctoral positions in South Asian and Islamic art history. In 2020, she joined the Seattle Art Museum as its first-ever assistant curator of South Asian art.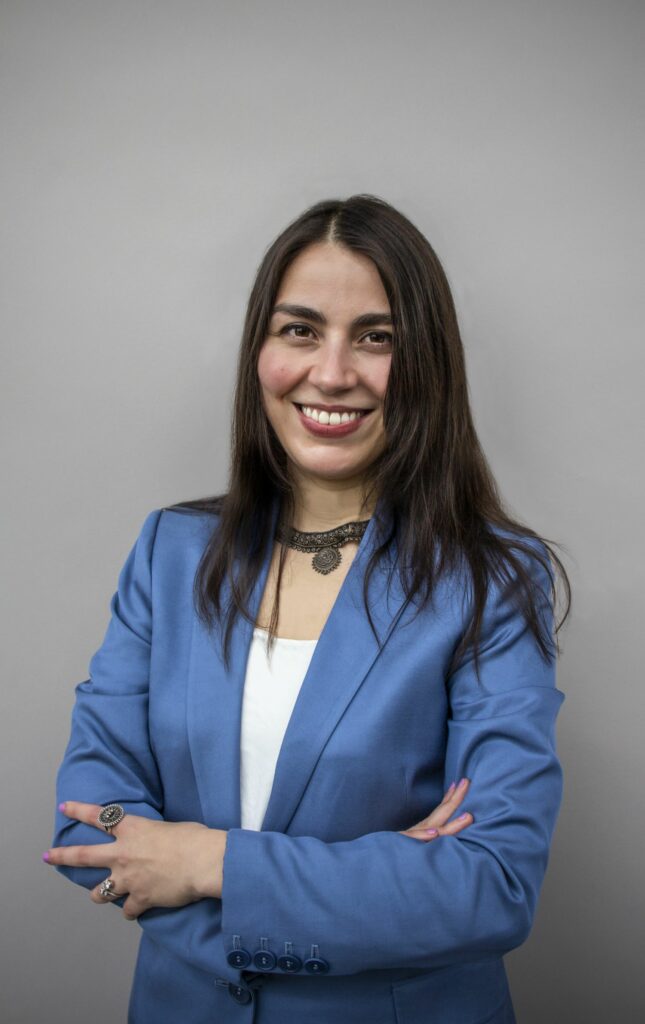 "My mom in particular was unsure of my chosen path in the arts but she remained supportive," said Di Pietrantonio. "She sees the value in my work bridging scholarship with community engagement and education through the arts."
Di Pietrantonio's first show at SAM opened in mid-January and will be on view through July 10. Called "Embodied Change: South Asian Art Across Time," the exhibit centers on art that focuses on the human body and the many ways it can be transformed, from jewelry to clothing to tattoos. On display are paintings, photography and video, along with works made of wood, metal and terracotta.
Her second exhibit opens March 18, co-curated with two museum colleagues. The trio wanted an exhibit that would take advantage of the museum's highly regarded global collection and also tackle a topic that was both urgent and relevant. The result is "Our Blue Planet: Global Visions of Water," which runs through May 30.
Joining Di Pietrantonio on the curatorial team are Barbara Brotherton, curator of Native American Art, and Pamela McClusky, curator of African and Oceanic Art.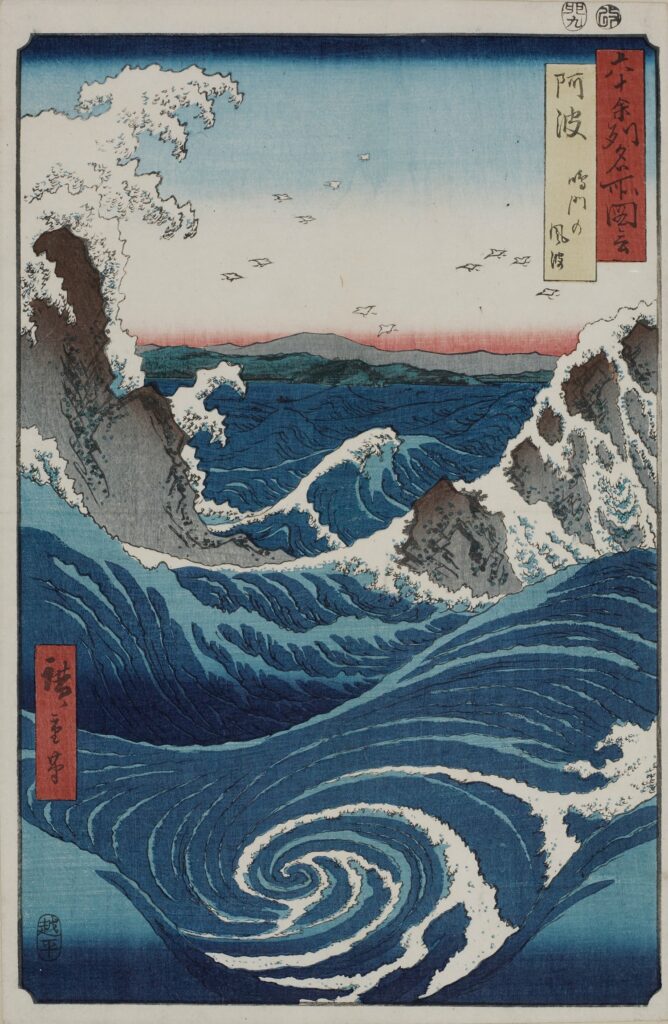 "Our Blue Planet" explores the many ways artists around the world have engaged with the theme of water, examining its pleasures and perils, and its changing role in our lives. It's a particularly appropriate topic for a region like Seattle, which has been shaped by the waterways that surround it. More than 80 works of art from 16 countries and seven Native American tribes are on display, drawn from the museum's own collection and three local lenders.
As visitors make their way through the exhibit, they're encouraged to contemplate their relationship with water, perhaps remembering a journey across a stormy sea, fishing in pristine rivers, or splashing in a swimming pool. But the picture is not all rosy. The exhibit also makes clear that global warming, rising sea levels, human development, and altered waterways are causing great damage to the planet.
Visitors to the "Our Blue Planet" exhibit are welcomed by a greeting in Lushootseed, a Salish language. The first gallery highlights some of the activists and cultural workers around the globe who are trying to protect the earth's water and water systems. A section on rivers displays some of the ceremonial regalia used by Native Americans for tribal canoe journeys.
In a section on rain water, viewers can watch a video of a massive sculpture installed in 2018 in Trentino, Italy. Called Reservoirs of Rain Water, the sculpture was created by Seattle artist John Grade, who specializes in large-scale installations that explore the impermanence of nature. Grade's dazzling work was installed in the Arte Sella Sculpture Park in Borgo Valsugana, known for its dramatic river scenery.
Composed of 5,000 clear plastic droplets, each delicately affixed to translucent nets strung between trees, the sculpture changes shape depending on the weather. In the video, viewers can see how water, or lack of water, alters the sculpture's movement and shape. If it rains or snows, the water accumulates in the tiny pouches that make up the droplet shape. As the rain water accumulates, the installation gets heavier and heavier – it can weigh up to 800 pounds – and sinks lower and lower. In sunny weather, the sculpture rises back into its original shape.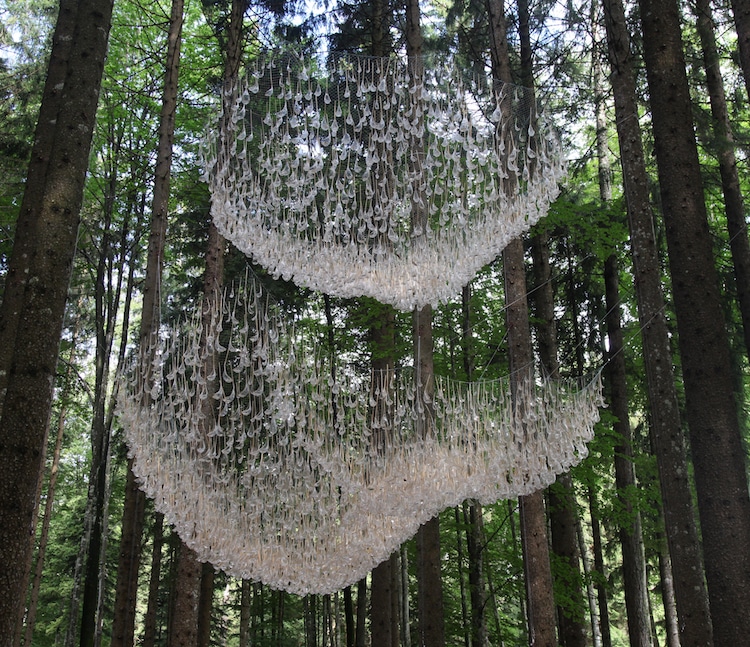 When Reservoirs of Rain Water was installed in Trentino, Grade collaborated with Italian dance artist Andrea Rampazzo who choreographed an original interactive performance. As four dancers moved around the installation, they created movement that affected the sculpture's appearance.
"Our Blue Planet" also explores artistic interpretation of oceans, sea creatures, and water pollution. Among the 80 works of art on display are four Australian Aboriginal paintings of natural pigments on eucalyptus bark; a work on paper by Robert Motherwell, a painting by the German artist Albert Bierstadt, and a photograph by Ethiopian artist Aida Muluneh showing two women carrying water through a desert landscape.
Di Pietrantonio admits it was tough to take on a new job and move to a new city during a pandemic. But the former Californian took it in stride, spending time outdoors exploring the natural beauty of Seattle. "My favorite place in Seattle so far is Golden Gardens Park," she said. "Any place where I can see and hear the ocean will usually be my favorite place to be."
In a post-pandemic world, she believes that exhibits like "Our Blue Planet" will help foster greater collaboration and community partnerships. "We have all been starved of art and haven't gathered in groups in a while," said Di Pietrantonio. "I imagine we all want to be in a space together and be inspired once again by art."