The love story between coffee and Italy is strong, just like our espresso. Caffé is more than a drink, more than a morning pick-me-up, more than a perfect note to end our meals with. It means to relax, it means conviviality. We Italians love our coffee and, let's face it, we're connoisseurs: whether it's a shot in a pretty tazzina or a foamy cappuccino, we know how a good cup must taste like: smooth, aromatic, and strong the right way. There is nothing we get fussy about as much as coffee except, perhaps, how al dente pasta should be cooked.
Coffee is, certainly, one of the most well-known products of our made in Italy: our brands are famous around the world for their quality and their incomparable aroma. Yet, there has always been a missing tassel: farming. Even our best brands are made with beans that come from abroad, from the so-called "coffee belt:" located between the two tropics, it is formed by 70 countries in Central and South America, Africa, and Asia, all having in common the same climate of the place where coffee originates from: Ethiopia. Key to growing the best coffee plants are mild temperatures, the alternating pattern of rain and dry season, rich soil, and gentle sun, all characteristics we find in countries like Peru, India, or Colombia, known for some of the best kava in the world.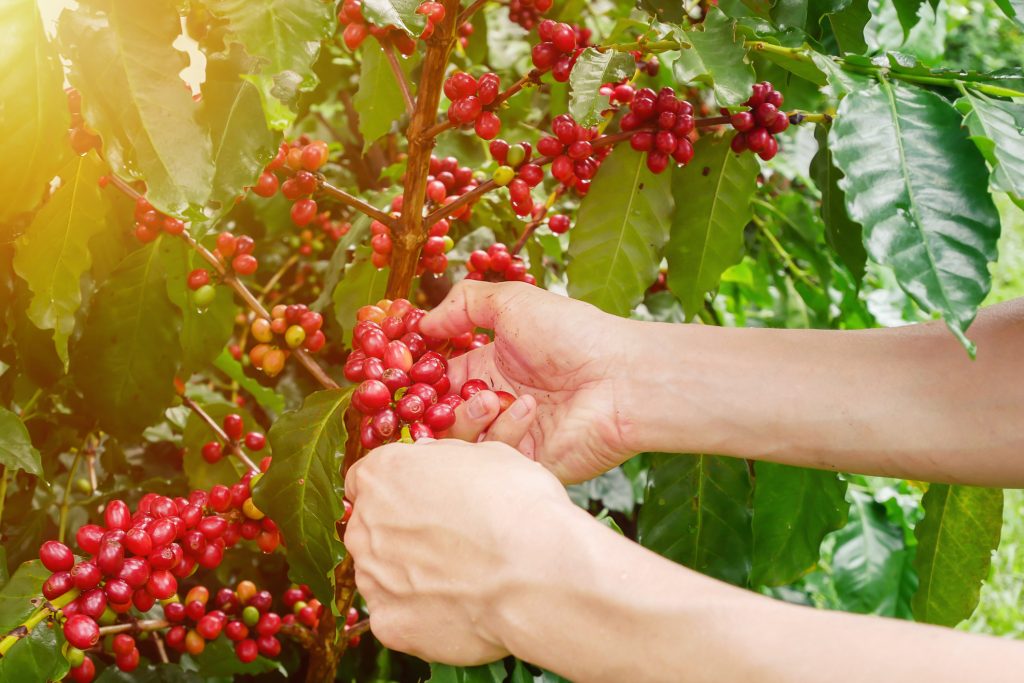 But Italy has always had a dream, that of growing her own beans, of having a coffee that is not only roasted in Italy but also "grown in Italy," and today, thanks to the intuition of a Sicilian family who has been in the coffee business for a century, the dream may become true. There is a place, in Palermo, where coffee is not only roasted and brewed to perfection but also grown with care and love: yes, coffee from Sicily, 100% Italian.
It hasn't been a simple task, for the Morettino family. For over 30 years, they had tried to grow their coffee, but with little luck. Then, something changed: perhaps, it's because of the increasing temperatures we've been registering in Italy, and in our South in particular; perhaps it's been a sign of fate, but last spring, the Morettino coffee plantation produced 30 kg (about 60 lbs) of coffee. "Grown in Italy," "Made in Italy," "loved by Italy."
But the adventure of caffé Morettino started much earlier. It was 1920 when Angelo Morettino – who owned a spice shop in the historic borough of San Lorenzo ai Colli, in Palermo, and had a passion for good coffee – decided it was time to give Palermitans the best brew in town. In time, caffé Morettino became synonymous with quality, but also with care and respect for nature, with making authentic coffee culture known, and with love for the family's land, Sicily, her traditions, scents, and colors.
Today, all of this can be found in Morettino's coffee blends, as well as in their company, which is committed to creating a special bond between products and the culture and traditions of Sicily.
L'Italo-Americano had the pleasure to chat with Andrea Morettino, sales marketing manager of the company, who told us more about his family's relationship with coffee and with Sicily, and about how a seemingly impossible dream may just, in the end, come true.
Your business has recently celebrated its 100th birthday. How important are tradition and family values for its success and in the many innovative ideas you propose?
It was the 1920s and our family sold spices. That's when our 100-years-old story of real love for coffee began. Giving the family name to our roasting company was a distinguishing choice, made to transmit to all our customers the dedication, passion, and natural vocation for quality we put in every product. We are, still today, a family business that focuses on slow, traditional roasting, while moving towards the future with a strong interest in sustainability. Our family is involved in all the main sectors of the business, which means we managed to safeguard the values we've always believed in and to maintain continuity, important factors when you want to understand the way markets evolve and to pursue a vision of sustainable and digital innovation.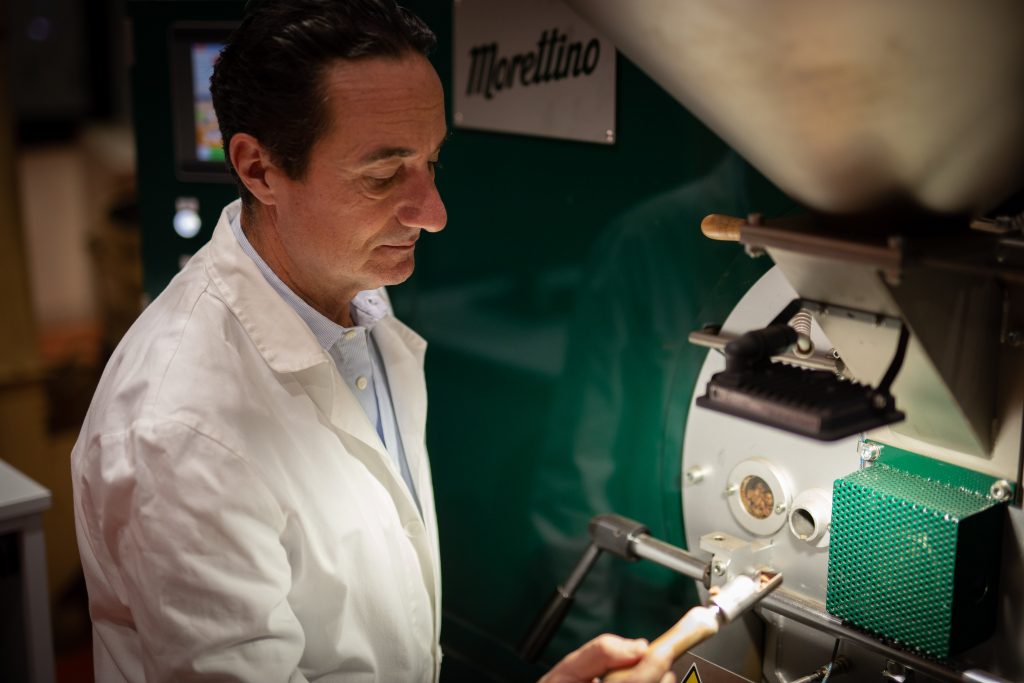 Love for coffee, love for nature, love for culture, and love for Sicily: these are your key values. Can you tell us more about them?
They are beacons of our work, in every way. Respect for produce and nature is at the heart of every moment of the coffee roasting and coffee-making process, from bean to cup. We select carefully the best beans directly in their countries of origin, thanks to our collaboration with small local producers, respecting their communities and the work of people in the plantations. Our artisanal and sustainable coffee processing is based on the full control – made with science and knowledge – of the whole production chain, with a focus on quality, wholesomeness, and keeping the process ethical. We've always believed that non c'è sapore senza sapere ("there is no flavor without knowledge"), which means it is fundamental to pass on knowledge and create awareness of authentic coffee culture in our customers. With this aim, we've been developing a series of key cultural assets like the Museo del Caffé, the Scuola del Caffé, and the Morettino Coffee Lab, projects that aim at making people curious about the world of coffee, at making them learn about it. Our desire to promote culture goes beyond the world of coffee: we feel deeply connected with our land and we want to make its traditions known. We're actively committed to the development of our region through a series of collaborations with important cultural realities of Sicily like the Fondazione Teatro Massimo, the Fondazione Federico II, the Museo delle Marionette Antonio Pasqualino in Palermo, and many others.
How and why did the idea of growing coffee in Sicily come about? And what would mean to achieve it, both for your brand and the environment?
The project was born 30 years ago thanks to my father, Antonio Morettino. During one of his trips to the Lands of Coffee, he fell in love with plantations and started thinking about growing coffee here, in Sicily. Thanks to a batch of seeds donated by Palermo's Botanical Gardens, which we planted in our "roasting garden," coffee plants grew here, in the open air, courageously adapting to the Sicilian climate and to a much higher latitude than that of the "Coffee Belt." This year, those seeds finally gave us a good, abundant harvest, and a very fine coffee indeed, of great sensorial intensity. Nature passed us a message that needs to be listened to and valued. We've been witnessing profound climatic changes and this is something we need to reflect upon. We need to think about the present and the future of the Earth, which has been showing signs of intolerance, and about the risks all this represents for local crops. At the same time, we also found unexpected potential in it, as the success of tropical fruit production in Sicily demonstrated. We're planning to expand our ambitious experimental project with further trials, some of which have already started in areas of the island we chose based on their terroir. It's an open project we've been developing with the Università degli Studi of Palermo and the Botanical Gardens, along with all the farmers and researchers who're willing to offer their contribution.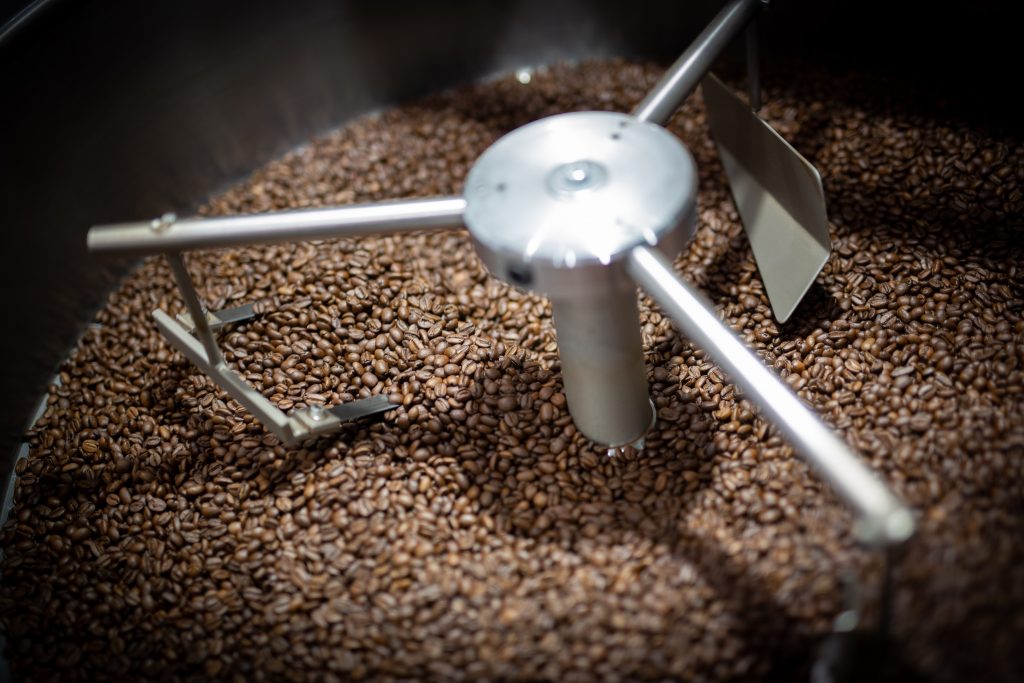 What's the relationship between Sicily and coffee culture? When we speak about coffee, we usually think of Naples, but Palermo shouldn't be underestimated!
Coffee is a ritual in Sicily, a symbol of conviviality and hospitality, whose roots lie deep into our millenary culture. Legends say it was the Arabs who brought coffee to the island, sometimes around the year 1000. Since then, drinking coffee means acceptance and integration, it is a common ritual of our days, a warm welcome, or a meaningful goodbye. Here in Sicily, sometimes, when we want to make peace with someone, we say "It doesn't matter, it's nothing. Let's have a coffee."
Your offer a wide variety of coffees and coffee-making instruments. This is very important in light of your presence on the international market, but also to help us Italians appreciate how delicious quality coffee is. What do you think about it?
Morettino always paid attention to quality, and this helped us reach a segment of the international market interested in high-quality, made in Italy products: we've been paying attention to it. We want to keep the caffé all'Italiana tradition alive, but also take in new trends and habits, all while maintaining the artisanal approach Morettino is known for. This vision is behind the creation, some years ago, of the Morettino Coffee Lab, a micro-roasting project that brings together old, traditional know-how and innovation. It's a global approach interested in interpreting new generations' consumer trends. This is an always-evolving universe, as demonstrated by the effects of the coffee third wave and also of the successive ones, which show a growing interest in this extraordinary drink. Today, requests for authentic, certified products are high and, through our website www.morettino.com, we receive many orders every day. We are happy to fulfill them and to deliver high-quality, artisanal coffee from Sicily to more than 40 countries in the world.