Five years after his first single Fall on Me, performed alongside his father Andrea Bocelli, and two years after his first solo single Solo, Matteo Bocelli has released his debut solo album titled Matteo. Comprising 12 tracks and released by Capitol Records, the album features a mix of songs in both English and Italian, which the young 25-year-old is showcasing on some of the world's biggest stages.
A Night With Matteo, his first headline tour, kicked off on September 30th in Berlin, Germany, and will take him through 10 countries, including the United States. Matteo will perform in Las Vegas on November 25th, followed by shows in Mesa, San Diego, Thousand Oaks, Saint Charles, Huntington, and Atlantic City
Matteo, why did you choose to name the album after yourself?
It was the best way to introduce myself and to show how I see and feel music. I've always felt a need to make music, a deep urge to play the piano and sing. It's something that swells, explodes, and comes out. Like all artists, it's a way to vent what's inside me.
What is your very first memory related to music?
I remember going to piano school at just six years old, climbing up on stage with my father during rehearsals because I wanted to feel the orchestra up close and try singing into his microphone. Right now, I'm in the recording studio of my collaborator, Paolo Guerrini, who is not only my father's sound engineer but also someone who has seen me grow up. I have beautiful memories in this studio. Here, I recorded my very first piece at just six years old. I pestered my father to let me do it, begging him for a long time! Now, that very piece will be performed by the children of Zecchino D'Oro in December.
Did you always think of pursuing music as a profession?
Honestly, no, but I always felt the need to make music and to sing for my friends and the people around me. As I grew up, I realized that the desire to go into the studio, record, and listen back to myself was very strong. I wanted to improve, and gradually, in talking with my father, I expressed that it would be great to sign my first album with a record label.
What advice did your father give you?
It happened that one day in Los Angeles, we met his producer, David Foster, and I played him some of my songs. He suggested doing a project, but my father said it was too early and that my voice wasn't ready yet. I was only 16 years old. He knows this industry very well, along with the challenges it presents. I don't know if it was right or wrong, but I am very happy with the present and what I am doing now.
Is there any advice your father has given you about this profession?
He gives me a lot of freedom regarding the artistic part. For the more managerial and technical aspects, he sometimes gives advice, but not in an invasive way. He shares his opinion without insisting, and I would say he is present to the right degree.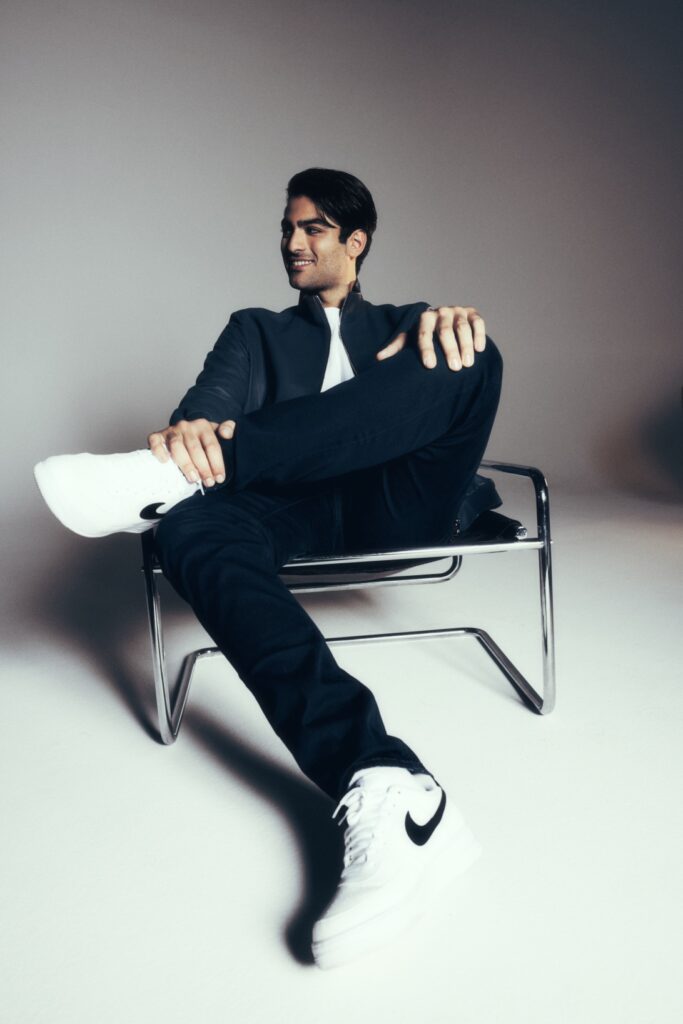 How did you experience the transition from performing on stage with your father to performing solo?
I experienced it in an extremely positive and happy way. I won't deny that performing with him in front of 14,000 people was fantastic, but I still felt like a guest singing three songs. On my own tour, even if I sing in front of 300 people, I know those 300 people bought tickets to see me, and that's a unique satisfaction.
Do you also make music at home as a family?
We've always shared music in our family. Often, my father would play the piano and I would join in singing, or vice versa. He's the type to insist on hitting the note just as he says! Now that I live on my own, the moments when we are together at home, we like to sing and play together, and I often take the chance to get some tips from him.
Do you prefer performing or spending time in the studio?
I have to say I am exactly like my father… alas, I've inherited that from him! Both of us like to stay at home with friends, so when I'm on tour, I miss home. However, performing live is a very beautiful part of the career, meeting fans and sharing your music.
Returning to your album, there's a significant collaboration with Ed Sheeran.
For me, he has always been an absolute idol. I remember being at a Taylor Swift concert in Toronto in 2013, and he opened for her. From that day, I never stopped following him. He is one of the few modern artists whose music I consistently listen to and whose discography I delve into. It has always been a dream of mine to work with him. Could it be true that sometimes in life, when you shout something to the sky, it comes to you? That's how it happened.
How did the collaboration come about?
After seeing him again live in Italy, he asked my dad to do a duet with him on Perfect Symphony. From there we kept in touch until one day he sent me two musical ideas, and of the two I chose Chasing Stars, which struck me very much.
Why is the collaboration with Ed Sheeran so significant to you?
The song has authentic lyrics, written by Ed and his brother Matthew, that resonate with me deeply. It's about how Ed experienced music, especially during his childhood, where his father passed on this passion to him. One part of the lyrics says, 'When I was younger, my father was my hero,' which is true for both Ed Sheeran and me because my father is the person who instilled in me the love of music. There's also another message in the song, "don't stop chasing stars," which means never stop pursuing your dreams. For me, that's a beautiful message.
Plans for 2024, after the US tour?
I hope to perform in Asia and Australia. In the meantime, I am enjoying my first tour in America.
What memories do you have of your past in the USA?
I have a lot of memories. Every year, we would go on tour with my father during the vacations. I've always been fond of California since I was very little. It's a place that I experienced both by watching my father on stage when I was very young and then, since 2018, by getting on that stage with him across the US as well.