There is an Italian talent behind the victory of the animated short The Windshield Wiper, which won an Oscar in its category on March 27th. Marco Regina has been the head of animation for the film directed by Alberto Mielgo and produced by Leo Sanchez, which won a statuette at the 94th Academy Awards at the Dolby Theater.
Originally from Matera, Regina moved to Los Angeles 13 years ago to work for one of the biggest US animation giants, DreamWorks. He collaborated in the making of numerous films including Shrek 4, Puss in Boots, The 5 Legends, Kung Fu Panda 2 and 3 (he was the main animator of Kai, the villain), Larrikins (lead animator of Red, one of the 3 main characters), Little Yeti (animator of Xandra, the villain), How to Train Your Dragon 2 (main animator of Valka, mother of the protagonist) and How to Train Your Dragon 3. Recently, however, Regina has started a new chapter of his career and is now a storyboard artist for Netflix.
Marco, tell us how the short film The Windshield Wiper came to be.
I have known Leo Sanchez and Alberto Mielgo for almost 13 years. Leo and I have also been neighbors in Los Feliz, so we're close friends. Alberto had this idea, on which he started working alone about 7 years ago, before Spiderman Universe. It is important to emphasize this because before Spiderman there were always the same styles of animated feature films. Alberto wanted to do something that had his style, his way of drawing. At the time, no one would finance an aesthetically different project. Leo Sanchez, who is a very good modeler, had just opened his company and decided to support Alberto. They needed other professionals, so I joined together with David Corral. It was my first freelance job after many years of working for the Studios.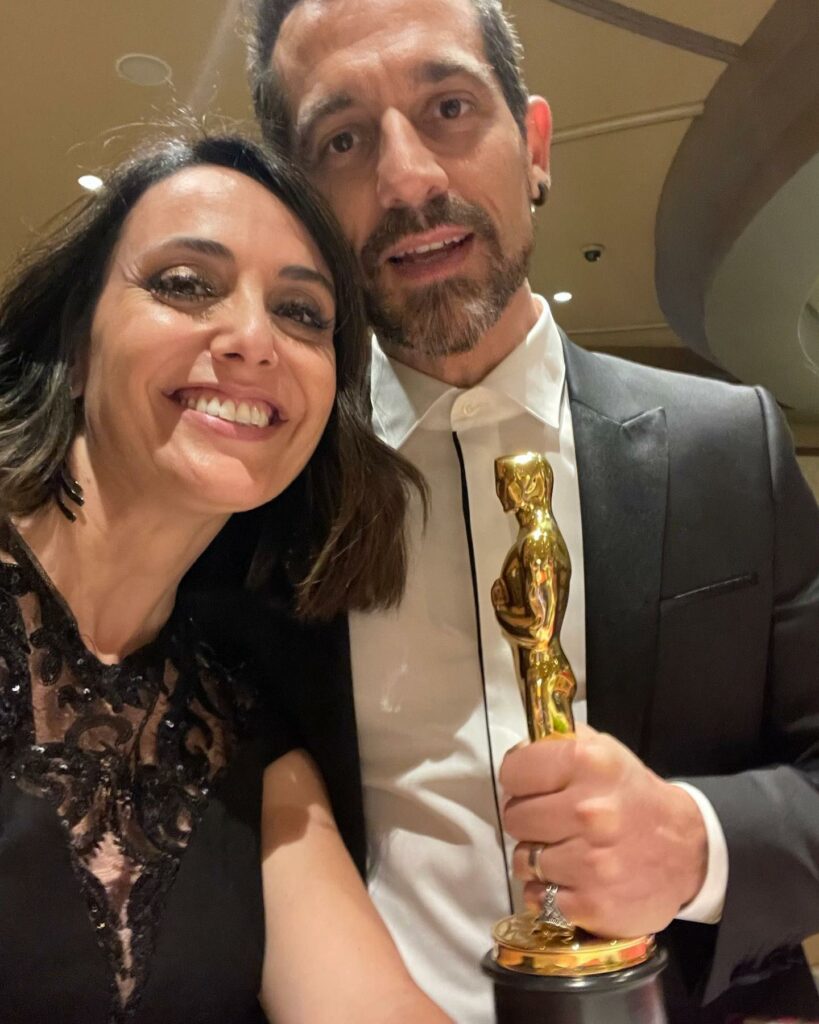 What prompted you to fully believe in this project?
At a certain point, Alberto was hired as production designer and art director by Sony to work on Spiderman Universe, and this thing marked an important turning point because the look of our short film is very similar to that of Spiderman: it broke with the type of aesthetics fashionable back then. There was a sort of mutual influence between our project and Spiderman. Since Alberto was in a hurry to finish the short, I took care of hiring the right animators to finish it, looking into my acquaintances at Disney and DreamWorks. The short film then stood still for almost two years due to the pandemic; the first official presentation was done in a big way, at the Cannes Film Festival in 2021.
How did you react to the Oscar nomination? Did it come out of the blue or did you expect it?
We knew we were doing a beautiful thing but, honestly, no one expected it. The nominations are also read in alphabetical order and, when there was only one title missing in the animated shorts category and Disney's hadn't been called out yet, I thought it was over. When they said "The Windshield Wiper," it was a shock. I've been working on movies at DreamWorks that were nominated both at the Oscar and at the Golden Globes before, but this short film started from a small group of friends who are passionate about animation.
How was the Oscars' experience?
Definitely surreal. We screamed like crazy when they said "The Windshield Wiper." When they opened the envelope, my legs were shaking. The first sensation was certainly that of disbelief. Leo Sanchez and I are very close friends so for me it was as if a brother had won it.
You mentioned that the aesthetics of animated films, changed, it broke the mold, and that more styles have been used in recent years. What will be, in your opinion, the next wall to crumble in the world of animation?
I agree with what Alberto said when he collected the award, and it is something the Academy must understand. Very often, animation products that win at the Oscars are not even watched by the members, who have their children watch them, as if they were something of a lower value. But animation is not only for children but also for adults. This is the first time a short film targeted at adults won. From this point of view, Netflix is helping a lot to bring adult animation to the fore, with Arcaneand I Lost My Body, supported by how, in other countries such as France and Japan, animation is not seen as something exclusively for children.
What project are you working on for Netflix at the moment?
I can't really say anything about it, except that Guillermo Del Toro is involved, but it's all still a secret.
What have you learned at DreamWorks?
Many things. They have been family to me. I understood how large productions are made. When I would receive emails from colleagues, instead of replying I would get up and go to speak directly with them, especially when I worked on Kung Fu Panda 3. This allowed me to understand the problems of the various departments and how we could help each other.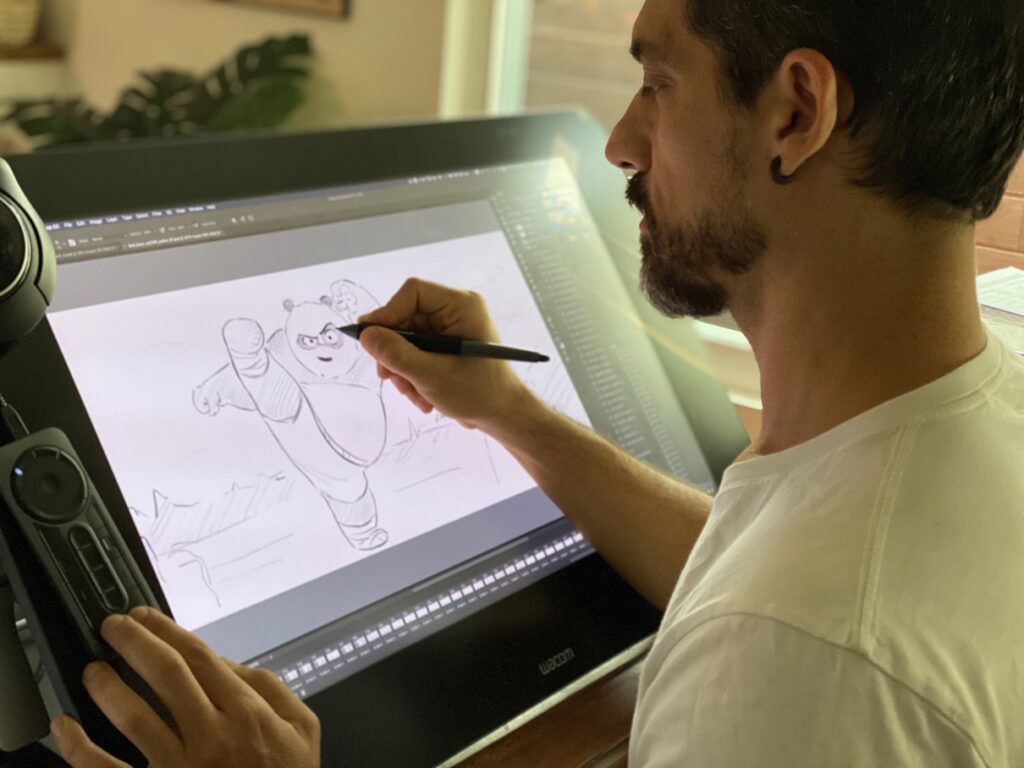 Almost three years ago you have changed and switched your career: you went from being an animator to being a storyboard artist. What's the difference?
Animators make characters move, they make them act. Storyboard artists create the first draft of the film on a visual level, they transform the script into images, creating what will be seen on the screen.
How was your passion for animation born?
I always had this passion, at 16-17 I used to go to the cinema alone to see animated films because no one my age wanted to see them. I had an epiphany when I was studying architecture in Florence and, during the Christmas holidays, while waiting to take the bus back to Matera, I saw a documentary about The Prince of Egypt and Notre Dame, about their making-of. After seeing it, I realized that being an animator could actually be a profession.
Who did you dedicate this Oscar to?
To my family, my wife, and my daughter Gaia. And to my two great friends, Alberto and Leo.