When viewing the work of former Seattle Times chief photographer Josef Scaylea, certain adjectives keep popping up: stark, dramatic, powerful, bold.
Scaylea, who died in 2004, was a local treasure known for creating portraits of working men and women that are honest and down-to-earth. Often these individuals would be captured in their work environments – maybe on a ferry or fishing boat, in front of a barn or gathering hay in the fields.
He was known for his spectacular outdoor photography, too – a pair of fly fishermen at Snoqualmie Falls and a skier doing a backwards flip on a mountain slope. Then there are the landscapes with their dramatic lighting and visual intensity, looking more like abstract art than photography.
Born in 1913, Josef Scaylea spent 35 years at the Seattle Times where he rose to become chief photographer. The son of Italian immigrants from northern Italy, his family had settled in South Glastonbury, Conn. The family name was originally Scaglia, but Josef changed the spelling later in life so it would be easier to pronounce.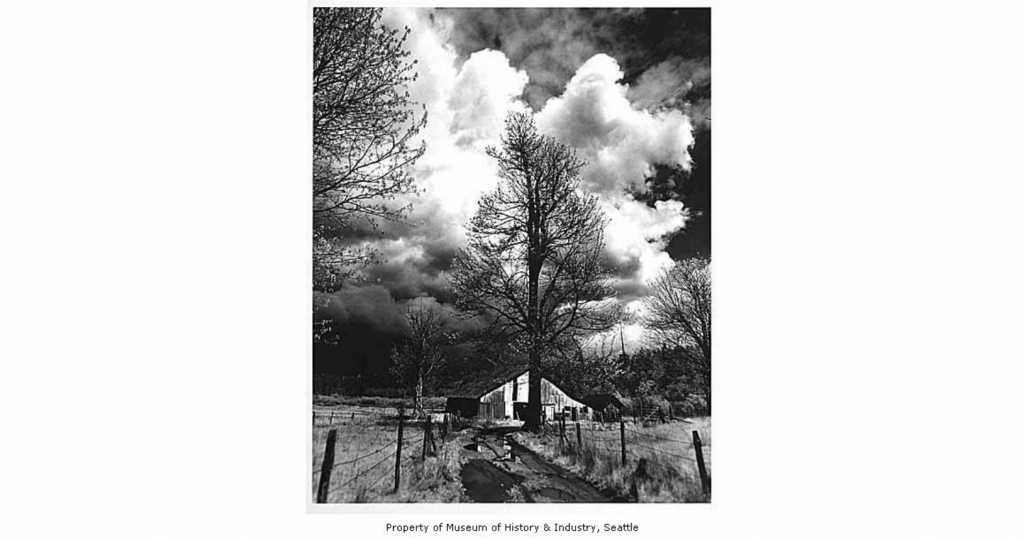 His family managed a fruit orchard and, as a boy, Josef wandered the hills and fields of Connecticut, noticing the changing cloud patterns and studying how sunlight hit the landscape. He decided that photography was his calling. In the mid-1930s, he left New England to attend photography school in New York. At the time, there were plenty of outlets for photographers and he soon started receiving assignments and selling his work to corporate and trade publications, including Ford Motor Company.
In December 1941, just days before the Japanese attacked Pearl Harbor, Scaylea was drafted into the Army Air Forces. During World War II, he flew on photographic missions, recording battles over the Pacific near Japan, Okinawa and the Philippines. At one point, he was stationed at Paine Field, about 20 miles north of Seattle, as well as Moses Lake in Grant County, where he marveled at the diversity and beauty of Washington State. He vowed to make the Pacific Northwest his home.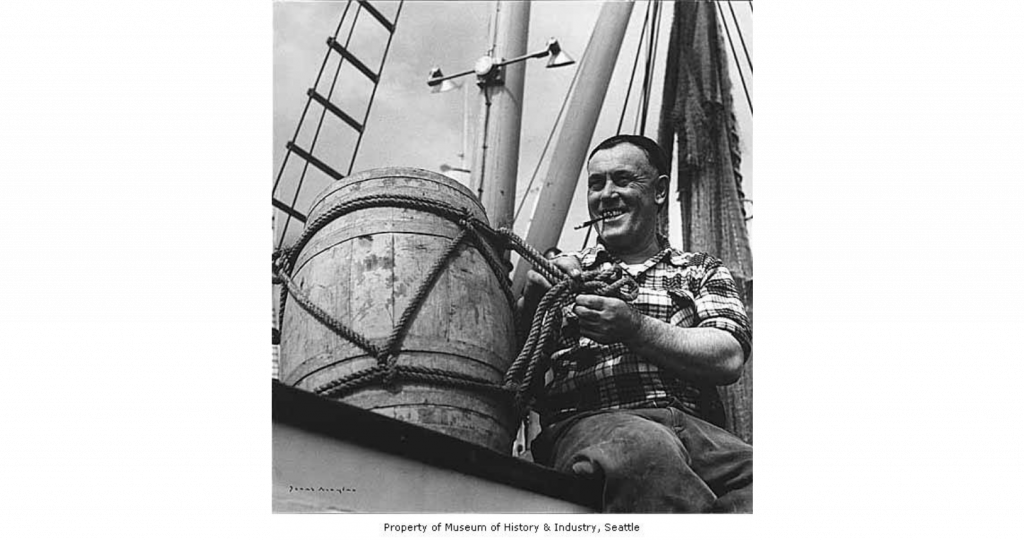 A small man, Scaylea stood about 5'2" and weighed not much more than 100 pounds. Despite his diminutive size, his energy and drive were gigantic. His style of photography was revolutionary for its day and he helped bring a more magazine-style approach to the pages of the Seattle Times. Readers responded positively.
"He worked for a newspaper but he wasn't a photojournalist," said Jerry Gay, a former Seattle Times photographer and Pulitzer Prize winner who was mentored by Scaylea. "He was interested in qualities of light, not in news. The audience loved him. Every time one of his scenic photos ran in the paper, people would respond in the thousands, asking for copies."
Newspaper photography was just part of his career. He published seven books on photographic themes, including the 1967 publication, Moods of the Mountain, which showcased 20 years of his photos of Mount Rainier, captured through the seasons and from different vantage points. His photographs were also featured in Look and Life magazines as well as Sports Illustrated, Newsweek and the Saturday Evening Post, among others.
He won more than 1,000 photography awards in his lifetime, including being named West Coast Photographer of the Year 10 times and one of the top 10 Press Photographers of the Nation – an honor he also received 10 times.
One of his most well-known photographs is an overhead view of the University of Washington rowing team (think "Boys in the Boat") which he took from the Montlake Bridge. In 1954, the image was chosen as Look Magazine's Sports Photograph of the Year.
Scaylea thought nothing of waiting hours for the light to be just right, and his nature shots show his determination and skill. Horses are captured standing patiently in the foggy mist on a farm in Woodinville, waves break along Ruby Beach on the Washington coast, and scores of snow geese take to the skies over La Conner.
But it's his portraits that make the viewer stop and take notice. These strong, intense images – especially the ones in black and white – showcase his unique vision and the dignity he brought to his subjects. "I wanted to show real people: a farmer in the Palouse, a horse breaker in the Yakima Valley, a Scandinavian fisherman," he once said.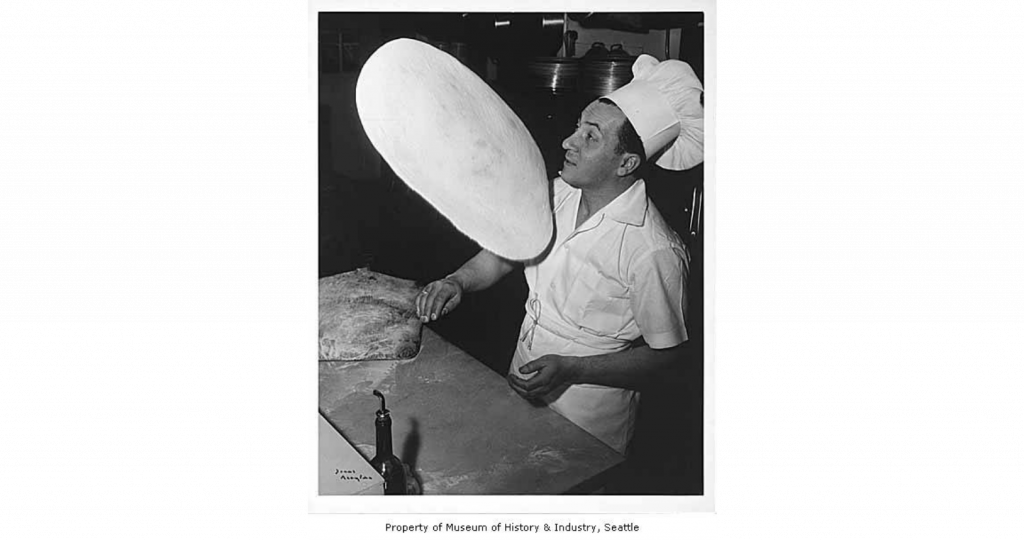 And photograph them, he did. There's fisherman Andy Churlin, tying a rope around a wooden barrel and grinning widely. Businessman Rudi Becker, once nicknamed Seattle's most colorful citizen, is dressed in a bulky Nordic sweater and Greek cap, looking for all the world like a Northwest Ernest Hemingway. Pizza maker Vince Guiffre is caught in mid-throw as the pizza dough spins in the air.
When he turned 70, Scaylea was asked to retire from the Seattle Times, which was the norm at the time. But that didn't stop him. He continued to take photographs, relying on his Hasselblad camera and Zeiss lenses. No digital cameras for him, although he once said he had nothing against those who preferred the new technology. "I strive for beauty in its myriad forms and for a faithful reproduction which will carry a special message to each person," Scaylea said. "I believe photography cannot be effective unless it is completely honest and without gimmicks."
Scaylea died at the age of 91, survived by four daughters, five grandchildren and four great-grandchildren.