Matera is likely the most well known and visited of Italy's cities carved into stone, but it's far from being the only one. The Basilicata beauty has experienced a cultural Renaissance in recent years, also thanks to its role of European Capital of Culture in 2019, and it is today a popular tourist destination, movie set and artistic hub.
There are others you may know: Ischia, perched on top of a rocky cliff, Manarola and Positano, that developed on the steep slopes of seaside hills, and of course Amalfi, ancient Reppublica Marinara built as an embrace around a cliff that dominates the Tyrrhenian.
However, there are many more locations where our ancestors, with ingenuity and perseverance, quite literally carved their home out of the harshest of environments, often with incredibly beautiful results.
Set in stone, perched on top of the highest of cliffs and stony peaks, these are only some among the most beautiful of Italy's "cities of stone."
Tellaro (Liguria)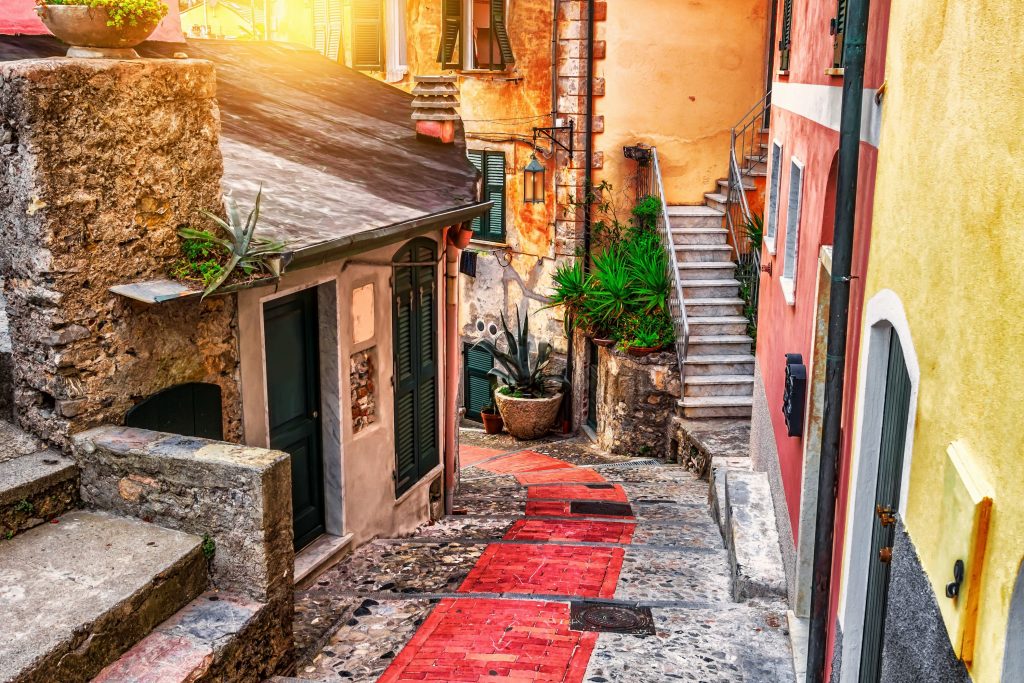 Tellaro is a little hamlet near Lerici, in the Spezia province of Liguria. If you are familiar with Cinque Terre and the Golfo dei Poeti, that's exactly where we are. The village developed along a cliff, just like another famous location in the area, Manarola, one of the Cinque Terre. Here, you can visit the castle, Palazzo Doria and the small port. If you are around for Christmas, a nativity is prepared – and can be visited – under water!
Civita di Bagnoregio (Lazio)
It is known as "the dying town" (città che muore) because its foundations, laid entirely on tufa, have been eroded by water since its birth, and still are today. Located in the beautiful Viterbo province of Lazio, Civita is a popular tourist spot, filled with artists' ateliers, stone houses and little, sun-filled squares. The view from here is also worth the trip, as you can embrace with your eyes the whole valley below.
Vitorchiano (Lazio)
Always in the Viterbo province, we'll find Vitorchiano, another small but charming "city of stone." Perched on top of a volcanic rock peak, this quaint village has a well-preserved center that dates back to the Middle Ages. However, archeological findings, which are open to the public, show that the area was inhabited already in Etruscan times. The location provides open views on the valley below and offers quite a level of security because of its height, and must have been considered quite safe in times when enemy attacks and war were an almost daily occurrence.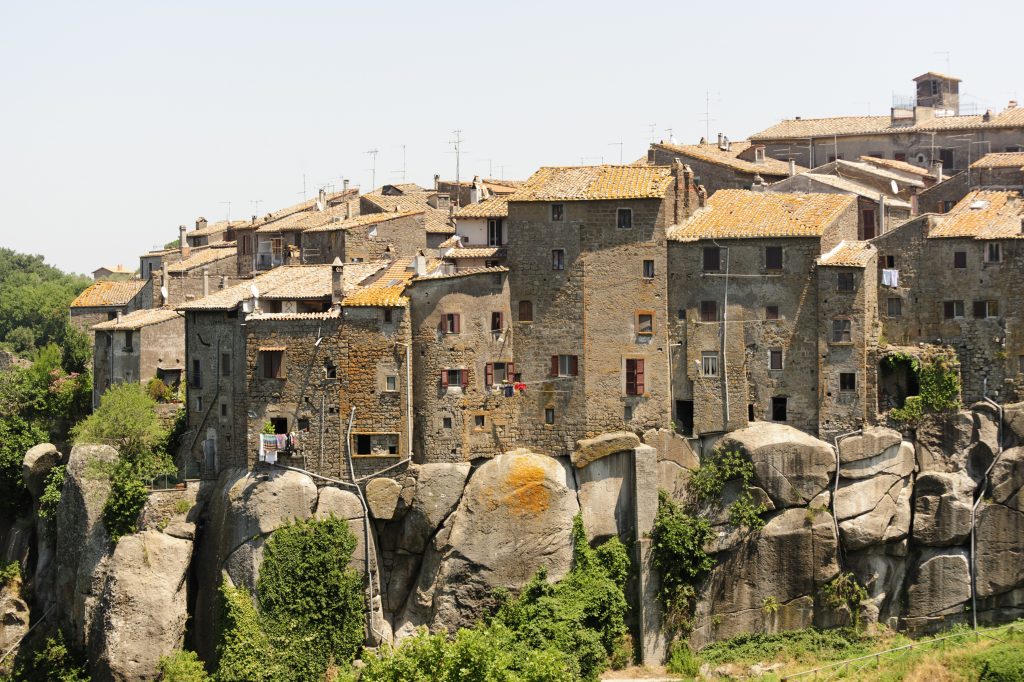 Pitigliano (Tuscany)
Most of you probably are familiar with Pitigliano, also known as the "Little Jerusalem," or Piccola Gerusalemme, as we'd say in Italian. Just like Civita and Vitorchiano, Pitigliano lies on top of a steep tufa hill, with breathtaking views on the valley below. What characterizes it, however, is the way many of its homes seem to rise directly from the rock underneath, as if they emerged by magic. Pitigliano, which is in the Grosseto province of Tuscany, is larger than the villages we got to know before, as it counts about 4.000 residents. You can visit its Cathedral, dedicated to Saints Peter and Paul, the medieval Palazzo Orsini and its old Ghetto, the reason behind the "Little Jerusalem" name.
Sorano (Tuscany)
Always in the Grosseto Province, Sorano looks like a postcard from a world of magic. Dramatically overhung over the Lente river valley, its history can be traced back to the Etruscans, as it is for many other settlements in this part of Italy. In fact, Sorano (along with the above mentioned Pitigliano) is known for the enigmatic and majestic Via delle Cave, a mysterious network of galleries carved in tufa by the Etruscans, that run through the surrounding countryside. Nearby is also the Parco Archeologico Città del Tufo, the local archeological park with its Etruscan necropolis. In town, visit Fortezza Orsini and the Masso Leopoldino.
Sant'Agata de' Goti (Campania)
Let's move south, to the Campania province of Benevento, and visit Sant'Agata de'Goti. The intricate network of medieval homes that characterizes this village appear to rise directly from the harsh hill it was built upon, the houses' foundations being directly escavated into a tuffa hill lying between two rivers. Sant'Agata de'Goti has incredibly ancient origins, as the earliest settlements here are dated around the time of the first Samnite War (343 BC- 341 BC). Art lovers will be happy to see the Cattedrale dell'Assunta, the church of San Francesco of Assisi and the local castle.
Ragusa Ibla (Sicily)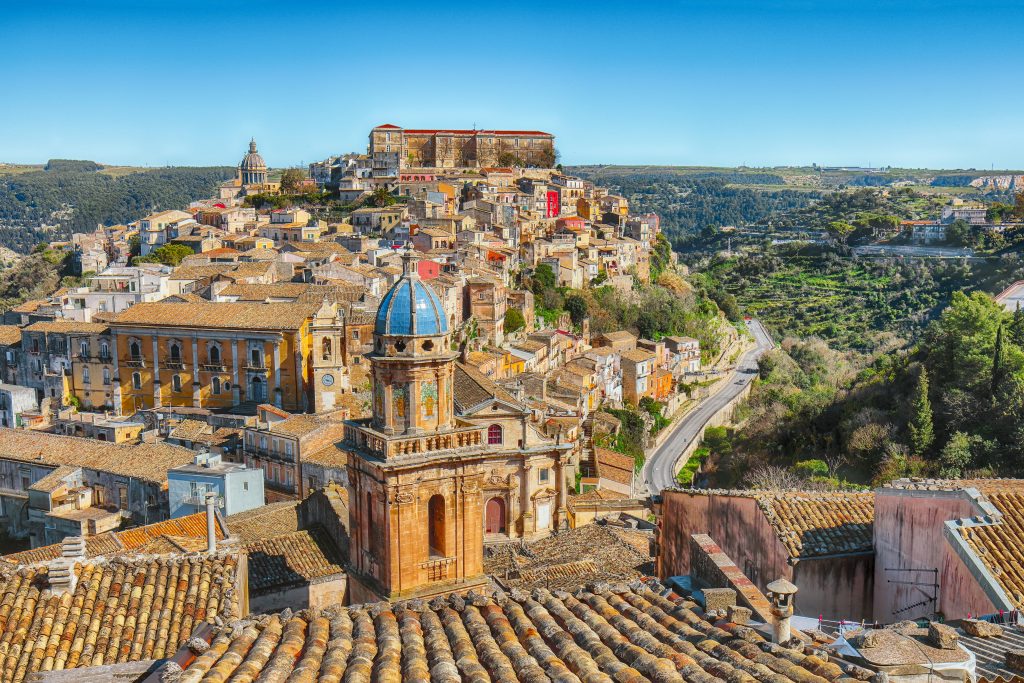 Finally, we move to Sicily to spend some time in Ragusa Ibla. Ibla is one of the two centers (the other is Ragusa Superiore) of the Sicilian province capital of Ragusa. Ibla is special, because it brings together the charm and breathtaking nature of a village built on stone, and the rich, complex allure of Baroque architecture. With its alleys and churches, drenched all year round in Sicilian sun, Ibla is a truly special place to experience.