I woke up to a dystopian reality on February 22 when at dawn I heard that the novel coronavirus exploded in our efficient, modern, German-like Lombardy region.
I was unprepared and skeptical like the majority of us. We all ignored the warning of virologists at our peril. In the beginning, we thought it was a rising hysteria. No, it wasn't. 
We thought Wuhan, where the zoonotic virus originated, was almost on another planet. We don't have anything to do with that reality in China, I thought. That virus will never arrive in our beautiful Italy. I was wrong.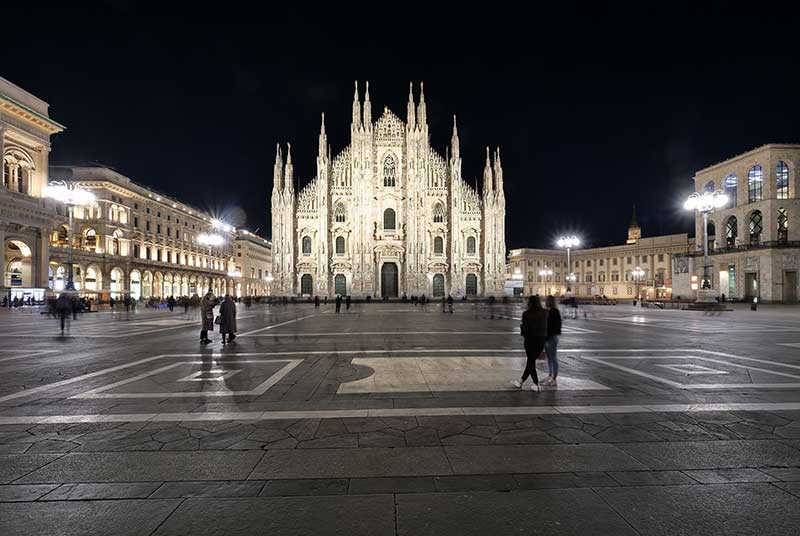 Today, the entire country is a stunning prison. Our architectural wonders with almost no sign of human activities tell us how we were lucky to live here, in this paradise on earth, before the beast sneaked in. 
Now words will help exorcise this demon of discomfort, bitterness, and incredulous anger.
I didn't believe my eyes when the numbers of contagions soared just in a few days. The biggest outbreak in Europe is still Lombardy, the engine of Italy's economy, together with Emilia-Romagna and Veneto, the second and the third worst-affected regions.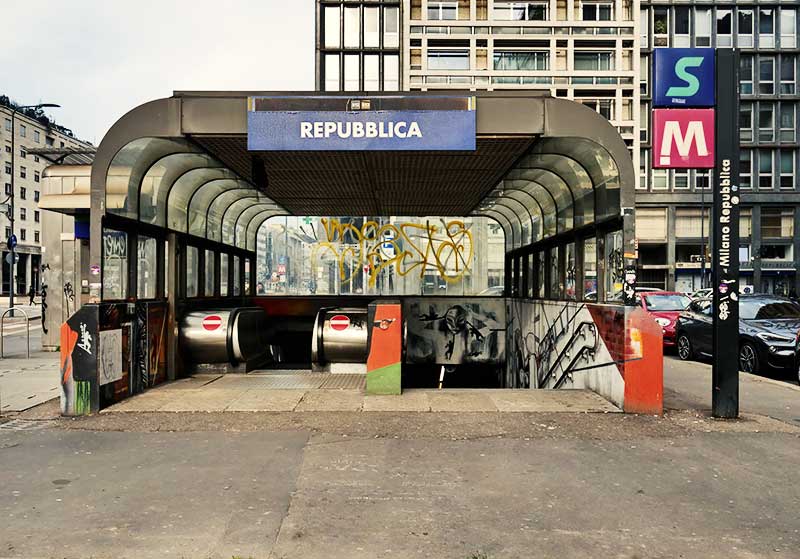 Unfortunately today, the unforgiving Covid 19 has been detected across the entire peninsula, the reason why on March 8, as the number of infections surpassed 9,100, Italian Prime Minister Giuseppe Conte announced to place Italy on lockdown as a massive expansion of the previous lockdown order for Lombardy and other 14 Northern provinces. "There won't be just a red zone, but there will be Italy, a whole protected zone," he said during a historic press conference held at 2.30 A.M. 
People can leave their towns and their regions only out of serious necessity– for compelling business reasons, health reasons or because they have to return to their homes. Each person needs to carry a self-certification form to justify valid travel within the regions, even entering and exiting one city or another. You can face up to three months of jail for making a false declaration.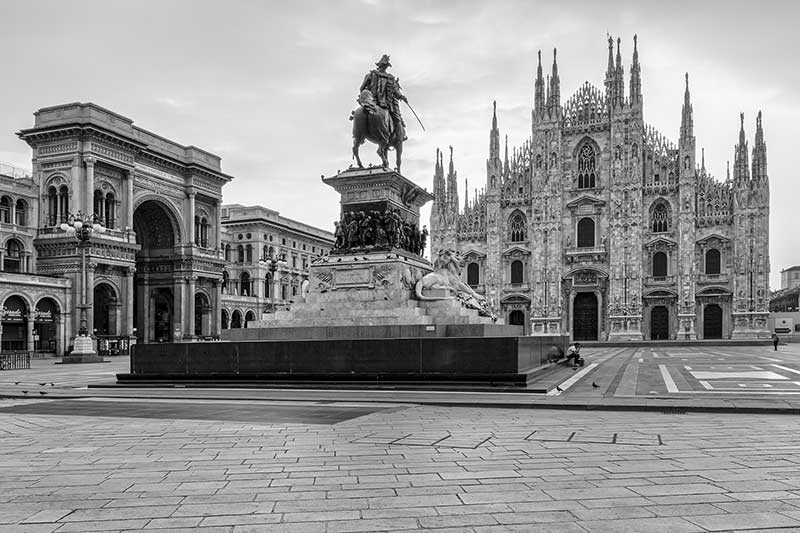 Today our cities are not paralyzed by a psychosis, but instead by the facts. 
We now see that Covid-19 is nasty. All we got to do is stay calm, resilient and united to stop the spread. We must practice preventive measures daily, and strictly follow the rules imposed by our national and local institutions. 
We must confront the coronavirus with solidarity and we need mindful attention to our bodies. Solidarity is humanity. I feel a sense of connectedness to the misfortunate, but I am not capable of mercy towards the powerful who in China did not protect the most vulnerable. By shutting the mouth of the righteous in the beginning, they created chains of suffering.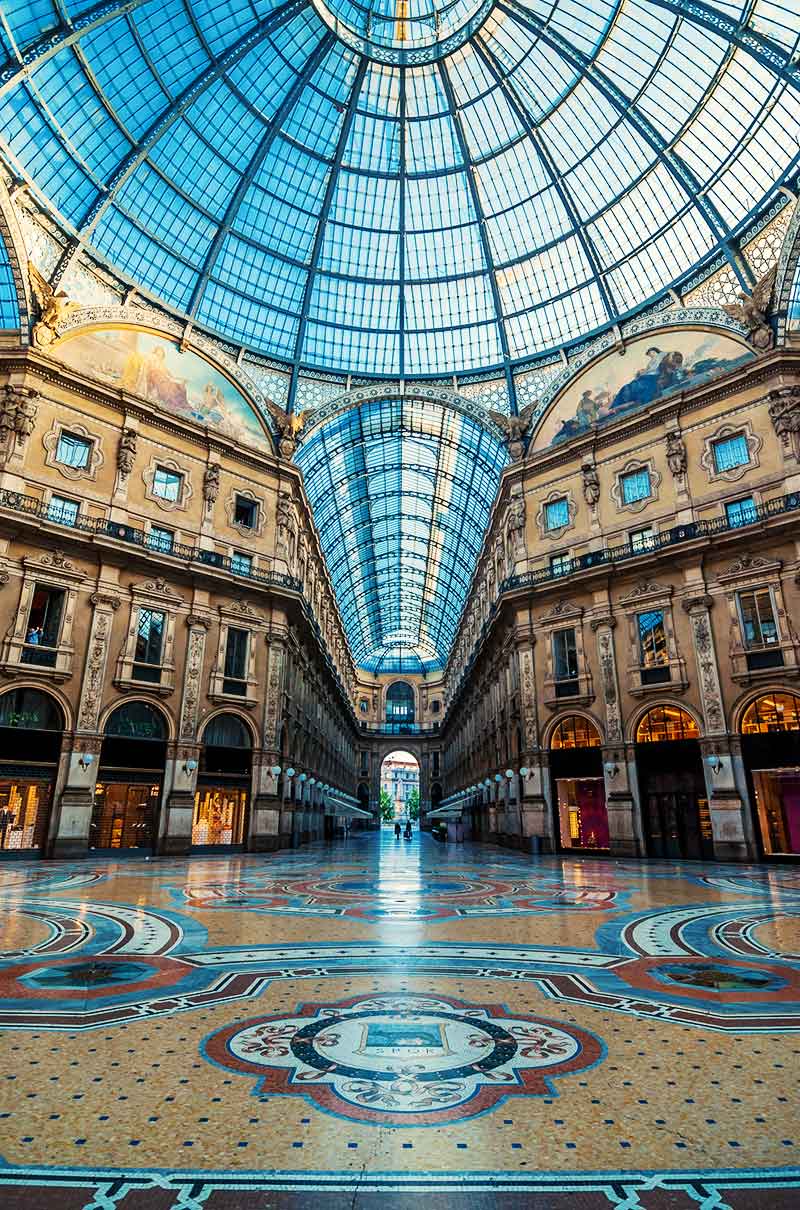 But where did Italy go wrong?
I believe the coronavirus flew to Italy weeks earlier. Travel spread the virus like wildfire.
Lombardy, and in general Northern Italy, have a very large number of Italians who travel back and forth to China on business and a big Chinese community that keeps solid contact with their ancestral land. If you are slow to announce the virus outbreak as was the case with the Chinese government, which suppressed the voices of those who tried to warn the country, it means that people have a bigger chance to spread the virus without even knowing it. Not to mention the 5 million people who left Wuhan before the quarantine went into effect as Chinese traveled around the world for their Lunar New Year. Two of them, an older couple, became our first coronavirus cases in Italy. They traveled across Italian cities, before being hospitalized in Rome. Italy has welcomed the highest number of Chinese tourists in Europe for the last two years.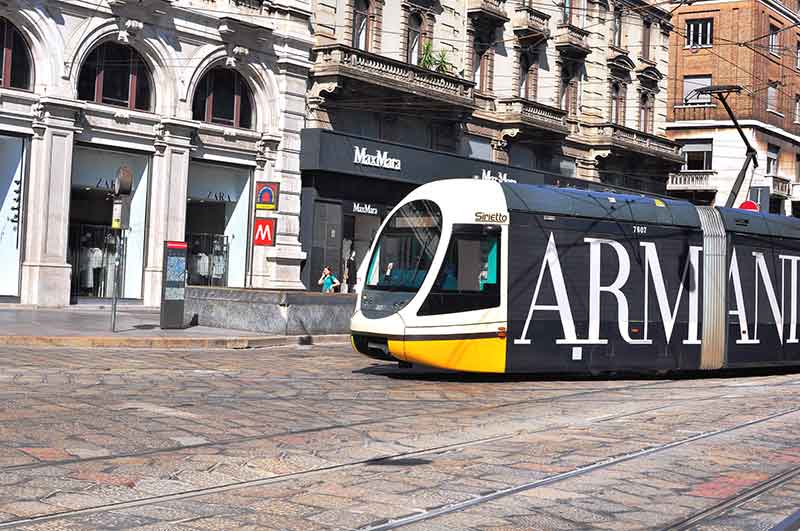 The streets of Milan are eerily empty. Even the Galleria Vittorio Emanuele II, the most sophisticated shopping mall and a major landmark of the city, is overlaid with the melancholy of a Giorgio De Chirico painting. 
Our cities are unreal, semi-deserted, including Venice and also Bergamo, where I had not thought death had undone so many. 
To curb the spread of the novel coronavirus pandemic, school classes are suspended in the entire country and businesses asked employees to work from home. On March 11, Italy shut all stores except for pharmacies and food shops.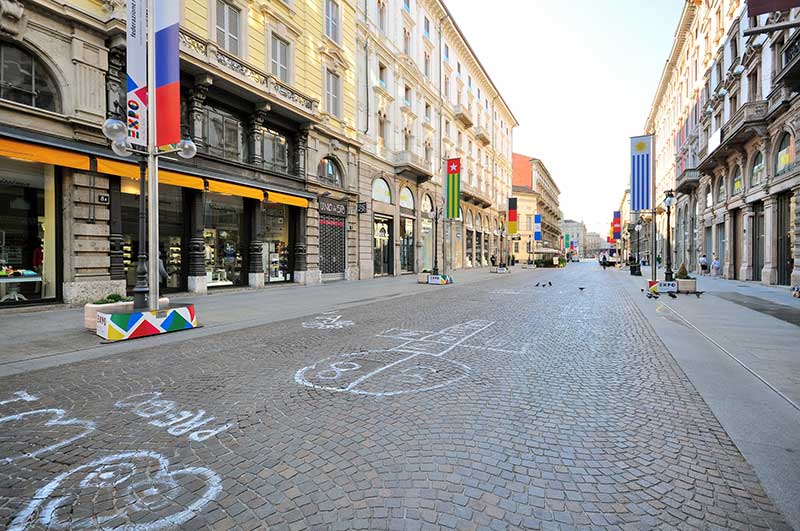 This desolate atmosphere evokes the memory of a historical novel Italians read in high school as part of our compulsory education: Alessandro Manzoni's The Betrothed. The masterpiece is set in 17th century Lombardy under the Spanish rule, when the plague spread during Milan's epidemic of 1630, killing two-thirds of the population. Those figures are incomparable with the circumstances of today. At the time, locals believed the devil had rented an apartment in Milan to carry out his nefarious deeds without knowing the pestilence was brought by German mercenary soldiers who sacked the Duchy of Mantua.
In 17th century Milan, dead silence reigned through the streets, unbroken except for the dull sound of the bell carried by the Monatti, the pestilence cleaners. Then, the poor were the ones to go first. Today, the majority of fatal victims are the elders who already went through all kinds of troubles in their lives. They battled fascism in this country, they survived WWII, and with sweat, hard work and determination managed to rebuild the nation. And if they die of a zoonotic disease originating from Wuhan it does not matter much, some hint, because they had other pathologies anyway. Elders are not a waste of society, but they have become the forlorn people.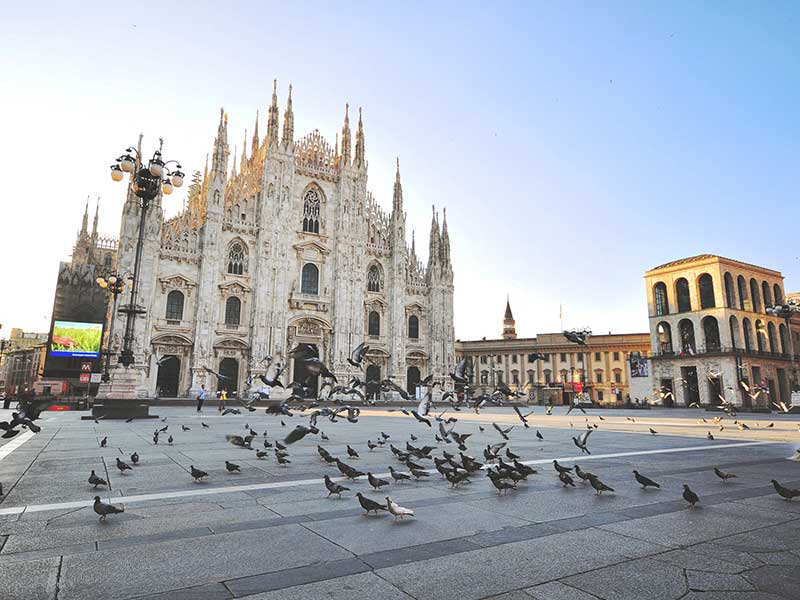 The majority of deaths (42.2 percent) occurred in the age group between 80 and 89, and 32.4 percent were between 70 and 79, but the elders are not the only hit ones. The 60 to 69 age group had a fatality rate of 8.4 percent, and 2.8 of the fatal victims were between the ages of 50 and 59. The coronavirus mortality rate in Italy appears to be about 5 percent. When this story was written, on March 14, Italy had a total of 1266 deaths and almost 15,000 infections.
According to data provided by Istituto Superiore di Sanità or Higher Institute of Health on March 9, 22 percent of people aged between 19 and 50 years old tested positive. Some 1.4 percent were patients under 19, 37.4 percent between 51 and 70 and 39.2 percent were over 70.
Also, some TV presenters, judges, journalists, city prefects, doctors, generals, and even politicians have tested positive.
"If we reduce contacts between people by 70 percent, within 3 months we see the light again," says Prof Massimo Galli, the director of infectious diseases at Sacco hospital in Milan. Three months, not three weeks. 
Italy has been the hardest hit in Europe, but alarm is now high in other European countries as well.
The first step in the fight is for the public to adapt to the new change and help stop the spread. That isn't the obligation of the government or the result of heroic efforts by doctors, rather the personal responsibility of all citizens to follow sanitary protocols.
Finally, last week Italians seemed to find courage, determination, and morality to face up an almost unbearable reality. But the first three weeks many citizens didn't show to possess a high degree of civic sense. They could not renounce their aperitifs, their happy hours and their nightlife. They kept gathering in bars and restaurants, in discos and at the ski resorts, without taking a living interest in the public health while newspapers announced the daily death toll in our regions. They didn't recognize that we are interwoven, all part of the web of interdependence. 
The acme of irresponsible behavior occurred on March 8 when thousands crowded Milan train stations to fled South, storming the night trains after a draft decree banning people from leaving or entering the region was revealed by the press.
"What happened with the news leak has caused many people to try to escape, causing the opposite effect of what the decree is trying to achieve," warned Roberto Burioni, a professor of microbiology and virology at Vita-Salute San Raffaele University in Milan. "Unfortunately some of those who fled will be infected with the disease." And some of them will possibly infect their relatives down in the South.
A few hours after Prime Minister Giuseppe Conte announced the sweeping movement restrictions, influential musicians, artists, and film directors began promoting the #iorestoacasa (I Stay Home) hashtag. 
People finally got the message. By staying home, trends can reverse. We need to stay strong, stay united and fight the disease together.
But again, where did Italy go wrong?
In the beginning, lack of cohesion, inconsistency and constant bickering were the elements of politics that failed to foresee the predictable disaster due to its original gaps and holes.
Suddenly on January 31, Italy suspended all air traffic from China. Did that decrease the risk? People arrived in Italy by catching connecting flights in other countries as some Italians recounted their experience in Bangkok airport where nobody screened their temperature.
As well, before January 31 in Italy, there was no formal invitation to quarantine for any person coming from China, whether Italian or Chinese. Quarantine protocols were activated on February 3. Was the political class trying to preserve a wonderful relation with a giant with feet of clay?
Yet, a few weeks later I felt proud of the way my country followed a transparency policy of sharing accurate data on this health crisis. Maybe Italy has also contributed to the general drive towards more transparency in Europe. No data were hidden in my country that also allowed its most recent medical class of nurses to graduate now so they can enter service. 
As Italy adjusts to life under drastic quarantine measures, doctors at hospitals in Lombardy have described how intensive care units are overwhelmed with patients who require ECMO, extracorporeal membrane oxygenation. The situation is heartbreaking.
We were not afraid of showing our confrontation with death. This herculean moment is experienced with authenticity and openness. It will be illuminated so indelibly with the dignity of the hard-working Italians. From this horrendous adversity, we will flourish stronger than ever.
We honor our doctors who do take the Hippocratic Oath trying to save lives with no distinctions of wealth, income, education or culture. We need to be grateful to our universal health care that proves to be a compassionate force against the ravages of Coronavirus.
Like Job, we struggle with wanting to know why this happened. We want to find meaning when life doesn't make sense. But answers are no easy. There are just haunting questions. 
There is a painting by Canaletto commemorating the end of the terrible plague of 1576, on August 16, the feast day of St. Rocco, the protector against all contagious diseases. After Mass, the Doge and senators in red togas would leave the church as the survivors would carry nosegays as a memorial of the plague.  
This will be soon a painful memory. After housebound residents under lockdown in Naples spontaneously broke into song from their balconies on last Friday, starting a flash mob across the country that sang and played instruments from home at the same time, it became clear that Italy would endure the virus but not succumb to it. Our lives, discolored with our present woe, will shine with happier hours.