Let's be honest: for Americans, who are historically used to two parties, the Republicans and the Democrats, the Italian political panorama must be mildly confusing. Let's look at the current situation, for example: while a moderate left-wing party can be identified, the PD or Partito Democratico, our right is formed by a coalition of three parties, two of which – Lega and Fratelli d'Italia – are largely considered extremists.
In between, and on either side of the parliamentary spectrum, a myriad of small groups emerged, developed, changed name and sometimes even orientation — which explains quite well the notorious political instability of the country. More often than not, it isn't one party to lead the government, but a coalition formed by a larger group and many minor ones which, at any given time, can decide to withdraw their support, move to the opposition and bring the government down. This is exactly what happened a month ago, and it is the reason why we Italians are called to vote in September.
Italy isn't the only country with an incredibly fragmented political panorama, but it is perhaps the one where such fragmentation causes more instability. So why does Italy have so many political parties?
Historians link it directly to the most crucial events of 20th-century Italian history, the rise of Fascism and the Second World War. Mind, though: the history of political parties in the country dates to the late 19th century when – it was 1892 – the Italian socialist party (Partito Socialista Italiano) was founded. Up to then, the "historical left" and "historical right" weren't real parties, but rather groups of powerful men, each of them connected to a specific area of the country and an electorate, who shared similar political ideas.
What characterized the Partito Socialista and, some years later, other political parties, was its connection with the masses, its quintessentially "popular" connotation. Indeed, this remains the key characteristic of every political group in the world: representing the ideas and rights of those who share their specific view of society and social justice. But let's not digress and go back to the late 19th and early 20th century, years of immense changes and tumultuous events including, just after the end of the First World War, the rise to prominence of a swarthy socialist from Romagna, Benito Mussolini. Not yet Duce, Mussolini founded his own party, the Fasci Italiani di Combattimento, in 1919 and, two years later, he created the Partito Nazionale Fascista.  In three years, Mussolini's Fascist party, born thanks to the right, guaranteed by Italian laws, to gather and create political parties democratically, took power through an act of popular rebellion – the Marcia su Roma, in 1922 – and … made all other political parties illegal.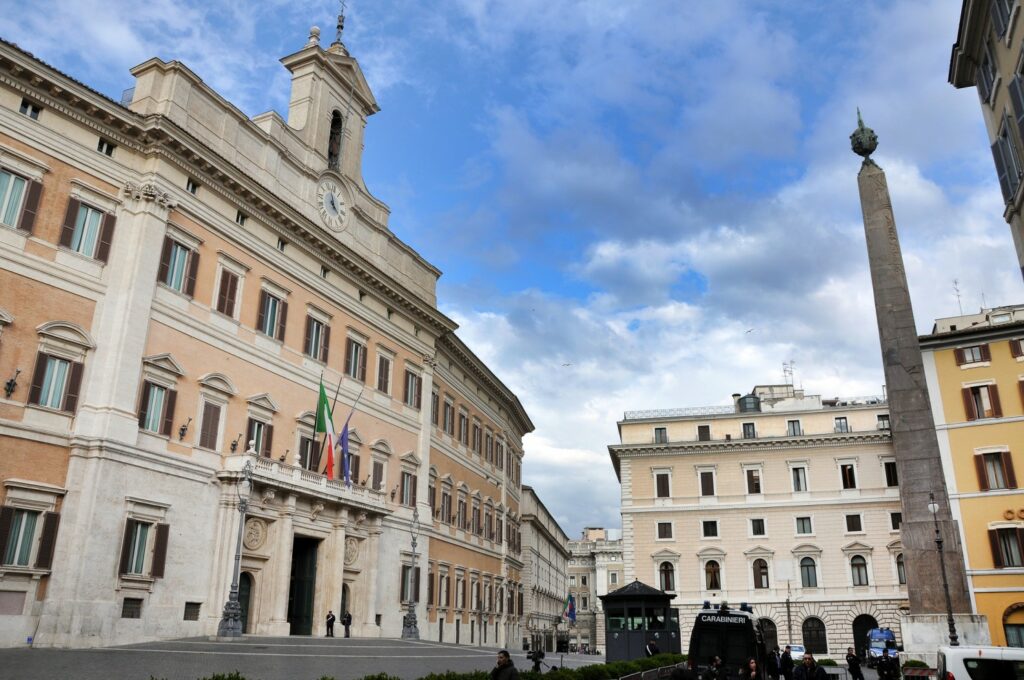 Ok, I did make it very easy and things were more complicated than that, but it's just there, in the virtually trouble-free rise to power of one party, that we must seek the root of contemporary Italy's high political fragmentation. Having lived under a dictatorship that led the country to war and destruction scarred Italian society forever; fears of a single man or a single party taking up absolute power were too rooted in us and our early post-war leaders not to ensure, in our very own Constitution, that every Italian could create a party, provided they had sufficient people – and we don't even need too many – supporting them. Italy's political fragmentation is, in other words, the result of its fascist past and of the country's fear to fall, once more, pray of a single man or a single ideology.
And while, today, two main coalitions of right and left are recognized in Italy, each of them is formed by parties that are often very different in views and opinions: a guarantee that every Italian is truly represented, but also an obstacle – as current Italian events show – to political stability.