Its advanced culture and economy during the Renaissance made the Italian peninsula such a desirable place that it also became an ongoing theater of war. Italian soil became a laboratory for a continental struggle that embroiled the numerous, divided Italian city-states and most of Western Europe, with France and the Habsburg territories locked in a never-ending conflict.
The Italian Wars (1494-1559) were a lengthy struggle for hegemony. And they were very bloody. Until the Peace of Cateau-Cambrésis was signed in 1559, each population counted many dead. The magnitude of damage was a reflection of new forms of warfare.
The art of war underwent an enormous transformation. Infantry was revived and advanced together with weapon technologies. Cannon use rose in popularity in the second half of the 15th-century, a time that also saw the advent of the arquebus, the first gun fired from the shoulder, which would be superseded by the larger musket in the mid-16th century.
Gunpowder had reached Europe from China shortly before 1300 and firearms appeared during the 14th century. The use of gunpowder ended the medieval superiority of knights in warfare. As modern warfare replaced feudal wars, knights gave way to the condottieri, war professionals, and mercenary troops. Europe in the 1600s counted some 12 million soldiers.
"The gunpowder was composed of saltpeter (potassium nitrate), sulfur, and charcoal in the ratio of 4- 1-1 when used for cannons and 6-1-1 when used for arquebuses," explains historian Andrea Zagli. "In nature, saltpeter was not abundant. Therefore, larger quantities were needed. For example, to throw an explosive cannonball, 10 kg of gunpowder was necessary, and that meant 6.5 kg of saltpeter. Often saltpeter had to be obtained artificially by mixing nitrogen waste — mainly sheep feces — with earth. Then urine and lime were added. The compound would be filtered with water later to be transformed by repeated distillations."
In Siena, there are records of a nitriary back in 1423. They often made saltpeter or potassium nitrate artificially. Local farmers brought rotting wood from the forest.

"In the West, the first recorded document to mention the use of gunpowder was issued by the city of Florence on February 11, 1326," says Marco Merlo, curator of the Museo delle Armi "Luigi Marzoli" in Brescia. "In Florence, they needed two 'maestri di bombarde' to build bombards and make them work." The bombard was a large-caliber, muzzle-loading metal cannon that was used in sieges. A couple of months later, Rinaldo da Villamagna and his partner, newly hired employees, were fired because they were too expensive. Then another note was issued: "Many others in Florence know how to practice the said science, and they do it at a lower cost in exchange for the use of gunpowder." It was not rare that craftsmen cast both bronze cannons and bells.
We can talk in terms of a military revolution as theorized by renowned historian Geoffrey Parker (an Andreas Dorpalen Professor of Early Modern History at the Ohio State University) in his best-known book Military Revolution: Military Innovation and the Rise of the West, 1500-1800. Over three centuries, war tactics evolved with the effective use of infantry and artillery on the battlefield. Also, naval warfare became systematic. The military revolution changed the cost of warfare to such a degree it had an economic impact on society in terms of costs, financing, and the growth of the bureaucratic state. In the Ottoman-Venetian War (1570-1573) Venice spent 2.5 million ducats. The war expenses of the Papal State increased by almost forty percent in 1480.
While in the Middle Ages wars were dominated by the cavalry, during the endless campaigns of the Italian Wars, Swiss pikemen and the Spanish tercios, both infantry formations, distinguished themselves as formidable troops. The new warfare implied more organization, discipline, efficiency, and reliability.
"In Italy, state armies grew with the transition from commune to signoria," says Merlo. In Europe, armies became permanent when European monarchs consolidated power, centralizing their states during the years 1450-1648. Both Italian states and absolute European monarchies relied on mercenary troops as well. They helped fight wars and maintain order within their realms.
Often Italian city-states were run by mercenaries themselves who hired the best foreign freelance condottiere to arm men and conduct hostilities within the Italian states.
Merlo says that it is difficult to determine where firearms first debuted in battle. "I believe that at first rioters used them," he notes. However, it seems the first battles actually decided by firearms were fought on Italian soil during the Italian Wars, specifically combat between French and Spanish troops early in the 16th century. Battle sites included Marignano (1515), Bicocca (1522), and above all Pavia (1525).
Historian Zagli says that several authors of the time grasped the extent of military innovations and accepted them as inevitable. "They included them in a general reflection on the more complex tasks that belonged to politicians," he says. "Both Machiavelli in the Art of War and Guicciardini in the History of Italy set a period date for a change in warfare. The turning point was the invasion of the French army in Italy in 1494." Machiavelli and Guicciardini saw the invasion of Italy by the French king Charles VIII (resulting in the first Italian War and the opening phase of the Italian Wars) as a social and political watershed on the peninsula. That invasion brought a world of novelties in which the Italian language lost, in Guicciardini's phrase, "the true words for things." The French army arrived in Italy with artillery never seen before: "very bloody," wrote Guicciardini. "During the Italian Wars, military and political modernity exploded in Europe as highlighted in Guicciardini's masterpiece the History of Italy, and also in his Ricordi Politici e Civili consisting of 220 maxims on political, social, and religious topics. The Florentine political writer and statesman referred to the Italian Wars as "very violent wars" where "very fast conquest of cities were carried out not in months but days and hours." A new type of cannon made this possible, a large caliber cannon, deadly yet handy because it was transportable.
In the Italian Wars, Leonardo da Vinci worked for some of the top military and political leaders: the Sforza family, the Borgia dukes, and later in his life the French Valois King, Francis I. The genius of unquenchable curiosity made for ambiguity in his life. He was vegetarian – and today is also recognized as the father of ecological thought- yet fascinated with military engineering and warfare.
Commenting on the composition of a battle scene, in his Treatise on Painting, the polymath described warfare as a bestial madness (pazzia bestialissima, Codex Urbinas folio 59v). However, later he motivated his intentions as a military engineer "for the maintenance of the principle gift of nature, namely liberty, I will find the way to offend and defend while being besieged by ambitious tyrants" (Manuscript B folio 100r).
Also, his 1482 resume and job application sent to Ludovico Sforza, Duke of Milan, one of Italy's most powerful leaders, reads: "I will make cannons, mortars and light ordinance of beautiful and useful forms that are out of common use. I will build catapults, mangonels, trebuchets, and other instruments of admirable efficiency not in general use" (Codex Atlanticus folio 1082r). His drawing and writings on war machines are part of the Codex Atlanticus kept at the Ambrosiana Library in Milan.
"Leonardo was a military engineer for money," points out Merlo. Money and art went hand in hand in the Renaissance period. "Artists were interested in having their wallet full of money and patrons paid cash," he says. "Leonardo was a great entrepreneur and a marketing genius as well."
At the time, another great consultant in warfare was Vannoccio Biringuccio (1480- 1539) a metal fusion master, and an armament maker from Siena. His treatise in 10 books on metals and metallurgy was extremely influential on the course of Western warfare, even in the following three centuries. Published posthumously in Venice in 1540, De la Pirotechnia was the first print work to cover the whole field of metallurgy, including the processes of ore reduction, applied metal arts, gun fusions, and how to make gunpowder.
Biringuccio is considered an epochal metallurgist, mineralogist, chemist, and technician. In his 16th century classic, he also described the quality of metals and all the known techniques since the Bronze Age. "The work combines theoretical reflection with practical research and experience," explains Merlo.
"Biringuccio grew up in the metal field as his father Paolo was one of the great Sienese entrepreneurs of metallurgy, and also a politician." Since he was a boy, he went around mines all over Italy and Europe, especially in Germany. "No doubt he inspected Lombard mines, in particular, the ones in the Camonica and the Trompia Valleys in the Brescia territory, but also in Piedmont and in many regions in Europe, where he acquired enormous practical experience in the sector," adds Merlo.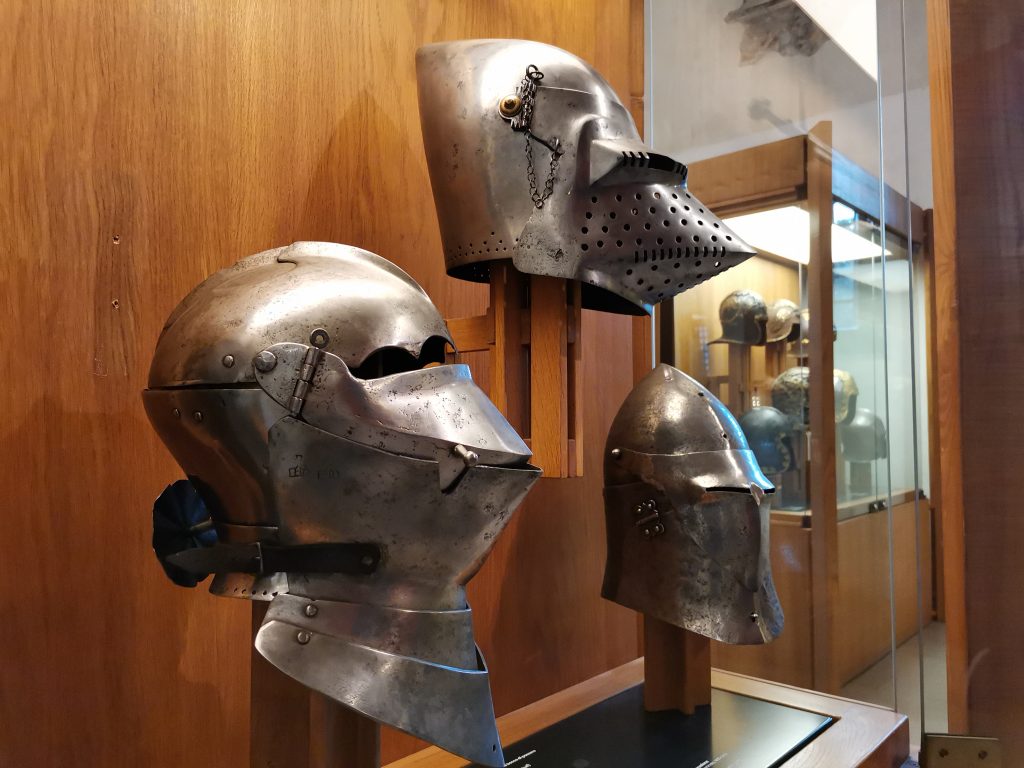 The curator of the Brescia Weapons Museum remarks that Biringuccio not only was an intellectual but was also a great businessman, "a sort of Bill Gates of his time, a consultant who got paid handsomely."
De la Pirotechnia marked the beginning of a genre: technological literature. Last century, it was translated and edited by Cyril Stanley Smith, a late American metallurgist famous for his work on the Manhattan Project where he was responsible for the production of fissionable metals.
In his seminal book on modern warfare, Professor Geoffrey Parker stated that the pillar of military revolution in modern-age Europe was the trace Italienne (Italian line) style of fortification — otherwise known as fortificazione alla moderna. At the beginning of the 1500s Italian Renaissance geniuses started to create a new system of fortification to effectively resist artillery assault. Lots of Italian architects and engineers created colossal defensive works as the Italian peninsula was under attack from all sides. Their innovative bastion forts combined Greek, Roman, and later Byzantine angle-bastion designs with a new geometric, polygonal layout to match a burgeoning threat in the rising power of the siege cannon. The trace Italienne style of fortification spread out of Italy in the 1530s and 1540s to later being adopted throughout Europe. "Italian engineers were called upon by all the European sovereigns for their specific skills," says historian Zagli. "They were heavily in demand for those new fortifications."
For example, Milanese military engineer Giovanni Maria Olgiati (1494-1557) entered the service of the Genoese Doria family and Charles V, a great Holy Roman Emperor.
Some decades earlier, Federico da Montefeltro (1422-1482), Duke of Urbino and an extremely successful condottiere, cultivated a generation of outstanding military engineers and architects. "Francesco di Giorgio Martini (1439-1501) from Siena was one of them," says Merlo. He was drawn to the field of military architecture from his early age and was confronted with new problems by increasingly powerful siege artillery. "The Duke of Urbino paid his military architects a lot of money. He was the man of war," Merlo says. "The Florentine Francesco di Giovanni otherwise known as Francione, Giacomo Cozzarelli from Siena were two others of the many military architects employed by Federico da Montefeltro."
Also, Michelangelo designed some defensive forts. Famous are his projects for several fortifications of Florence in 1529. "At times, those military architects were also involved in espionage activity," says Merlo.
In the 1400s and 1500s, the production of weapons centered around Milan. "And we know for sure that the first Brescian gunsmiths we know about were from nearby Milan. In Brescia, which was under the rule of Venice, they were active starting from the 1380s to 1390s," explains Merlo.
The city of Brescia has kept the tradition of producing weapons. In the modern age, the Lombard city had a name for forging infantry armors but also luxury armors. "An entire system of producing firearms, rifles and pistols, ammunition and the associated equipment for artillerymen, was put in place, a true supply chain was active, involving dozens of shops that exported all over Europe." In the city, there were cannon foundries.
"Since the 1500s, Brescian gunsmiths have been producing gun barrels known as Lazzarina, taken from the name of an early gunsmith who started the production in Gardone in the Trompia Valley," says Merlo. "The Val Trompia is still number one in the world as a producer of shotguns."
Even today, Fabbrica d'Armi Pietro Beretta is headquartered in Brescia. Founded in the 1500s, Beretta is the oldest active manufacturer of firearm components in the world. Today the ancient Brescia family of armorers is still operating in its 17th generation. Their guns appeared in the James Bond series, and many Hollywood movies. Beretta is the weapon of choice of law-enforcement agencies around the world, such as the Italian Carabinieri, French Gendarmes, and Texas Rangers. Its line of hunting weapons is number one.
In 1526, Beretta's inaugural product was arquebus barrels. Beretta supplied 60,000 guns to the Venetian fleet at the greatest naval battle of the Renaissance, the Battle of Lepanto. Fought off the west coast of Greece on October 7, 1571, the famous battle halted Ottoman expansion in the western Mediterranean.
Beretta has provided weapons for every European war since 1650.
"A Beretta muzzleloader, wheel-lock pistol, was recently discovered as belonging to John Alden, a crew member on the historic 1620 voyage of the Mayflower which brought the Pilgrim Fathers to Plymouth, Massachusetts," says Merlo. One of Alden's descendants found the amazing Beretta gun in their home. Today, the historic item is kept at the National Firearms Museum near Fairfax, Virginia."