What's the capital of Italy?  Rome, of course, everyone knows that!
Not many know, however, that it hasn't always been the case.
On the 27th of March 1861, shortly after Italy became a unified country, Rome was proclaimed its Capital, but it would take 10 years for the Città Eterna to become Italy's main city. Why did it take so long to pass from words to action? Rome is Rome: if it had been good enough to be the heart of an Empire, it certainly was good enough to be that of a young, relatively small kingdom, right?
Right, indeed. But there were two big problems to solve before what had been said could turn into practice: the Savoia family's dislike for anything that was more than 10 miles away from the Alps, and the Pope's insistence to say Rome was his, and his only.
On the 17th of March 1861 Italy became one country, a kingdom unified under the flag and name of the Savoias, rulers of the Kingdom of Sardinia and lords of elegant, beautiful Turin. Our first king, Vittorio Emanuele II, was strong headed, courageous and a bit of a ladies' man. There was only one thing he loved more than women: the bucolic world of his Piemonte: he hunted, he mountaineered, he spent time in local inns, chatting in dialect with farmers and maids. A king, he may have been, but he was one of us at heart.
Vittorio Emanuele II wasn't too keen to move the royal court to Rome: not that it wasn't a beautiful place but, quite simply, it wasn't Turin. And let's face it: the city had a huge role in the unification process, so much so it is still today considered the real, true, beating heart of the Italian Risorgimento. Plus, Turin had become, in the previous decade, a truly European place, thanks to the intelligent diplomatic work of Camillo Benso, Count of Cavour, refined mind, father of the Fatherland and yet another illustrious Piedmontese. Turin was perfect, from that point of view: beautiful, elegant, international, but everyone knew she wasn't to remain capital for ever. The new kingdom, which extended all the way into the Mediterranean, couldn't be ruled from one of its northern-most region and then, how could you have a unified Italy without making of Rome its very centre?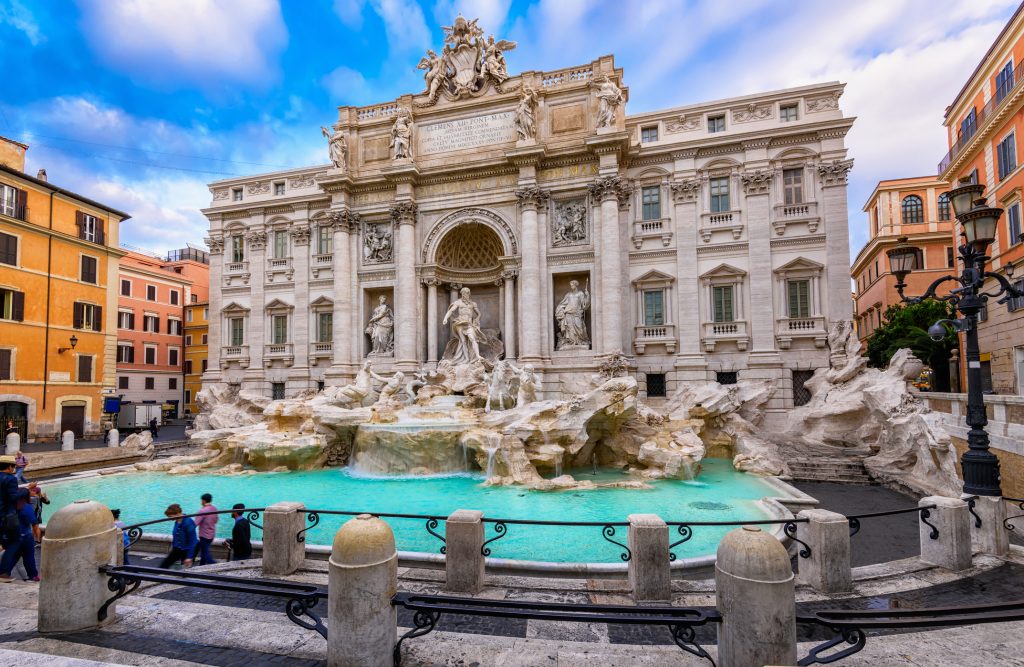 Besides the Savoias' reluctancy to move, there was another —much more prominent — issue: the Pope. In 1861, on the day it was proclaimed capital of Italy, Rome wasn't part of Italy at all, it still belonged to the Pontifical State, and the Pius IX wasn't going to let go that easily. In his endeavor, he was supported by France, which had sent its troops to Rome to protect it from potential Piedmontese attacks. Now we know Italians invented diplomacy and the French have always been good at it, so it shouldn't surprise diplomatic talks began almost immediately to solve the thorny issue: soon, it was decided that the French army was to leave Rome, provided Italy was going to move its capital in a more central location. The French suggested Florence and the Savoias complied. And so, in 1864, Florence became the second capital of Italy. The people of Turin weren't happy: after centuries of being "the most important" city — first in the Kingdom of Sardinia, then during the first three years after the unification, in the Kingdom of Italy — they didn't take being declassed in status well. It wasn't arrogance, though, but fear of losing jobs and prestige, something that unfortunately happened for real: after the capital was moved to Florence, Turin lost its court, all ministries, all embassies and went quickly from 220,000 to 194,000 inhabitants.
The Savoias settled in Palazzo Pitti, and were to remain there until 1871, when they finally managed to move to Rome. In 1870, the French, protectors of the Pope, were vanquished by the Prussians during the French-Prussian war: the Savoias took advantage of the situation and their army entered in Rome through Porta Pia: ten years late, but finally Rome became not only part of Italy, but its deserving capital.