Not only animator and story artist, but also director and author. Cinzia Angelini is one of the most successful Italian professionals in the field of animation and, after having worked for Dreamworks, Warner Brothers, Sony and Illumination Entertainment, she is now making her debut as a director for the animated feature film Hitpig.
The movie, produced by Cinesite, will be released worldwide in 2022 and will be voiced by Peter Dinklage (Game of Thrones), comedian Lilly Singh and television personality RuPaul.
With a long resumé that sees her involvement in the realization of international hit movies such as Minions, Despicable Me 3, The Grinch and Spider-man, Cinzia lived in London where she began her career for Steven Spielberg's Amblimation, before moving to Los Angeles in 1997, after Dreamworks offered her to work on The Prince of Egypt.
Cinzia, you have an incredible background in animation. How did you become the director of Hitpig, the animated film ispired by the book Pete & Pickles, by Berkeley Breathed?
I have been working for the Cinesite studio since 2017 and they knew my dream has always been to direct. Before this offer,  they offered to help me finish Mila, a short film I am very attached to and which I have worked on  along with other projects for ten years. Thanks to the involvement of the studio,  I managed to finish it. They are a big company, whose special effects department has been active for thirty years; about five years ago, they  opened an animation department, too. Among their animated movies, you'll find also The Addams Family. Being based in Canada, they are a bit far from your typical "Hollywood mentality."

How did you go from Mila to Hitpig?
They asked employees to write ideas for a short film. I decided to give it a try and I was inspired by the very particular drawings of this pig and this elephant, protagonists of Pete & Pickles. I wrote a short film about them and they really liked it. The determination I showed with Mila brought them to give me the opportunity to direct a feature film.
Was directing a feature film different from directing a short?
There are so many differences. When you manage your film, you are the boss and you decide a lot of things yourself. Creatively, you can do whatever you want. When you work on a project with investors, everything changes. Having a large studio behind, the results come faster and the quality is very high. We started the animation phase a few months ago, and we will soon have three hundred people working on the film. On an artistic level, we are working on something fresh, always in 3D but with a more painting-like look. We would like to keep the style of Berkeley Breathed's book, which inspired the story.
And what is Mila about?
I was born and raised in Milan, but I have always been very attached to Trento where my parents are from: I have also recently become an honorary Trentina nel Mondo. Mila is inspired by the stories my mother told me about how she felt as a child, during the bombings of Trento in the Second World War, in 1943. Even though she lost everything, Mila does not lose her hope, nor her imagination: she represents all children who lived or experienced  war.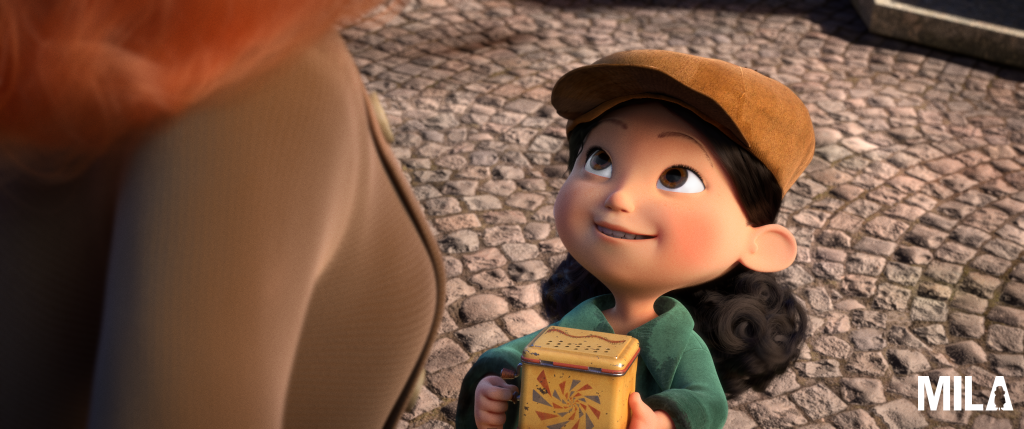 Why was Mila so important to you?
Growing up, I always had an interest in Balkans War and the one in Rwanda. With animation, I always had the desire to tell stories about strong themes, such as war. When I happened to tell friends and colleagues about stories I would have liked turn into a movie, everyone was struck by Mila's. This short taught me a lot in terms of work knowledge, it helped me improve as an artist, it influenced my way of relating with colleagues, also because I worked for ten years with three hundred people from 35 different countries.
You now have almost 25 years of experience. How has working in the animation field changed?
As a woman of foreign nationality, things have not always been very easy for me. I had to fight many battles in the workplace in the last twenty years, even when I was in Italy.
When it comes to work, how did your being Italian set you apart from the rest?
First of all, the accent! That always set me apart from others! I must say that, as an Italian, I have always been well received. We have a very warm and protective way of doing things, which is likeable and which helps us interact with people.
What about the obstacles?
Not being perfectly fluent in English was, sometimes, an obstacle. However, I believe each of us must try to compensate in some way; for example, when I was pitching some stories and a word in English wouldn't come to mind, I immediately put on a sound effect so everyone got it!
On an artistic level, what inspired you?
I grew up in the 1970s watching Japanese cartoons, still on a black and white TV. I have always loved Hayao Miyazaki since his first short films in '92-'93. But I also loved Disney's classics, which I studied frame by frame at school.
When did you realize you wanted to make of animation your job?
Only when I was around 18. I knew I was going to do something related to drawing, but working in animation happened by chance. In 1991, before starting an advertising graphics school, I was having dinner with a friend of my mother's, who suggested I took animation classes. At the time I was painting guitars and doing photo shoots with Elio Fiorucci, who was very impressed with my creations and hired me. So I went to animation school with my painted guitars. After a month, I realized that this would be my path.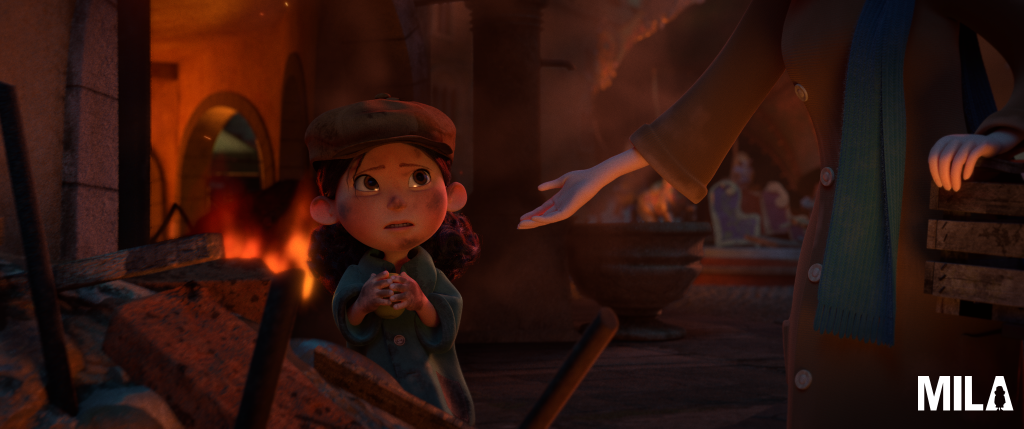 How was it for you to get to America?
At the time, Los Angeles was the mecca of animation. Now things have changed and we work in animation remotely in many other parts of the world, but I certainly did not expect I would stay and start a family here, even if my desire was to stay in any case.
What has working here taught you?
The importance of working in a team. In Italy we are very creative but messier, here roles are well defined. On a technical level, I worked with my animation idols like Warren Franklin and Dave Rosembaum. As a woman, I found more openness towards me, and more equality with my male colleagues.
Considering everything you have already achieved, what is your dream for the future?
I have a couple of films I've written that I'd like to make. One is set in Venice, the other is currently under development and has a very important subject, the Zohra Orchestra, an Afghan orchestra entirely made by women musicians that, after the return of the Talibans, would like to bring music back to their country.
How has animation changed in recent years?
The positive thing is that, in recent times, even platforms such as Netflix no longer consider animation as a genre for children, but as an art form also intended for an adult audience.