Until the beginning of 2020, Giacomo Gorini's specialty at the Jenner Institute in Oxford was to isolate monoclonal antibodies, dealing specifically with malaria. When the pandemic disrupted our lives, the young Italian researcher was asked to join the group that, led by British vaccinologist Sarah Gilbert, had begun the search for an anti-Covid vaccine, research that would later lead to the development of the AstraZeneca vaccine.
A few weeks ago, the 32-year-old from Rimini flew to Boston to continue his work in the field and continue to develop new vaccine technologies. "Now we are still focusing on Sars-Covid 2. The goal is that vaccines work against all coronaviruses and are easily adaptable and distributable, " he tells me from Massachusetts, where he has recently become a fellow researcher at the Ragon Institute of MGH, MIT and Harvard University.
Giacomo, tell us about your experience on the AstraZeneca vaccine at the Jenner Institute in Oxford. What was your initial impression?
When I started getting my hands on it, the coronavirus was an Italian disease, given that Italy was the first country heavily hit in the West. Day after day, going to work, I saw that the laboratory was emptied: only the essential personnel kept coming. I obviously felt very emotionally close to Italy and I wanted my contribution to be a way of bringing freedom to my family, my friends, my country.
What was the experience working on a vaccine during a pandemic?
First of all we just focused on working, when you are in a laboratory you must learn to put everything else aside. But I cannot deny that it was difficult for me to ignore what was happening in the world and in Italy; imagining that within a year we would be able to distribute a billion doses around the world was inconceivable then, but we did it. It was a very intense and very lonely period because the city was empty, so it wasn't easy, as it wasn't for anyone.
Do you have fond memories of that time in Oxford during the lockdown, something that gave you the strength to move forward in a difficult time for everyone, but even more so for science?
Being with colleagues: we were isolated and spent a lot of time together. And then I started getting media attention that, at my age, I never expected to have. I received a lot of support from Italy; the mayor of my city called me several times and sent me gifts from Rimini, I felt that my city supported me and this made a big difference for me.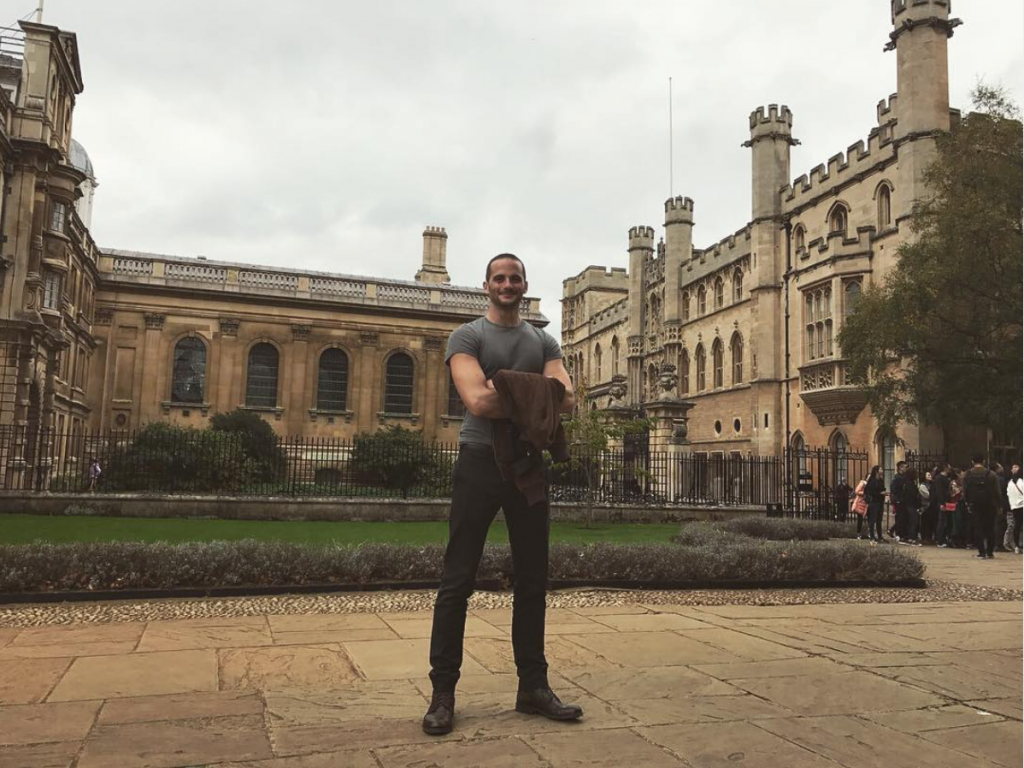 Do you remember what you felt when the vaccine was approved?
It was an emotion not comparable to others and mine was not just a personal joy. I was happy for the group and obviously for the senior scientists who have been studying coronaviruses for decades. I was also happy because it is an easily stored and easily distributed vaccine. Then I was also happy for my younger colleagues: in Italy we give little credit to younger scientists, but here the more manual work was done by 21, 22-year-olds who for a year did not see their families, they worked all weekends, isolated, alone, with their heads down, doing repetitive jobs. So I'm proud of them and I hope they'll continue to be successful for the rest of their careers.
Boris Johnson visited the Jenner Institute, how did it go?
He was nice, he put us at ease. He cared about our work, he had just recovered from Covid. I exchanged a few words and he complimented the way Italy had handled the pandemic, at the time there had only been the first wave. I replied that it was a great sacrifice but it was worth it. Unfortunately, with the second wave we were not as virtuous.
Is there a lesson you learned during this pandemic?
I have learned to be cautious in making predictions for the future, we have seen that reality is often different from what we expect. At the beginning of the pandemic, we thought about how much the situation would help us regain confidence in vaccines, given that we already had some anti-vaccinists against them. But it wasn't like that for everyone. The variants have also changed the cards on the table. On a personal level, I understood that this pandemic has revealed the true nature of many people, it has shown how people react in difficult times. We have certainly learned about each other. In addition, the pandemic has accelerated many of my work decisions, in fact here I am at Harvard University now.
How do you deal with those who are skeptical about the vaccine?
With people I know little or do not know I just laugh because, in the end, I think I can have more impact not by convincing them, but those who ask me for information or, in any case, those who are open to dialogue. For my peace of mind, I learned to let it go. Rather, I concentrate on dissipating people's doubts simply and in an informative way – on Twitter, for instance – so that, even if I haven't managed to convinced the most stubborn, at least I divulged useful information. There is a lot at stake when it comes to experimental vaccines, including people's ability to trust the experts, to demonstrate critical thinking, to show awareness and attention to others, and to measure the impact of their behavior. These are aspects that can now be understood from a small talk, and it is hard when it is the people you love that disappoint you.
Why did you decide to become an immunologist?
Because of Roberto Burioni! I wanted to do Neuroscience, then in the first year of my master's degree in Molecular and Cellular Medical Biotechnologies, after the three-year degree I did in Bologna, he was my virology teacher at San Raffaele in Milan. His sincere passion for the subject was the thing that made me passionate, especially his examples, he is a pro! In class he was magnetic, he was really a character who captured your attention, during his lessons it was impossible not to follow.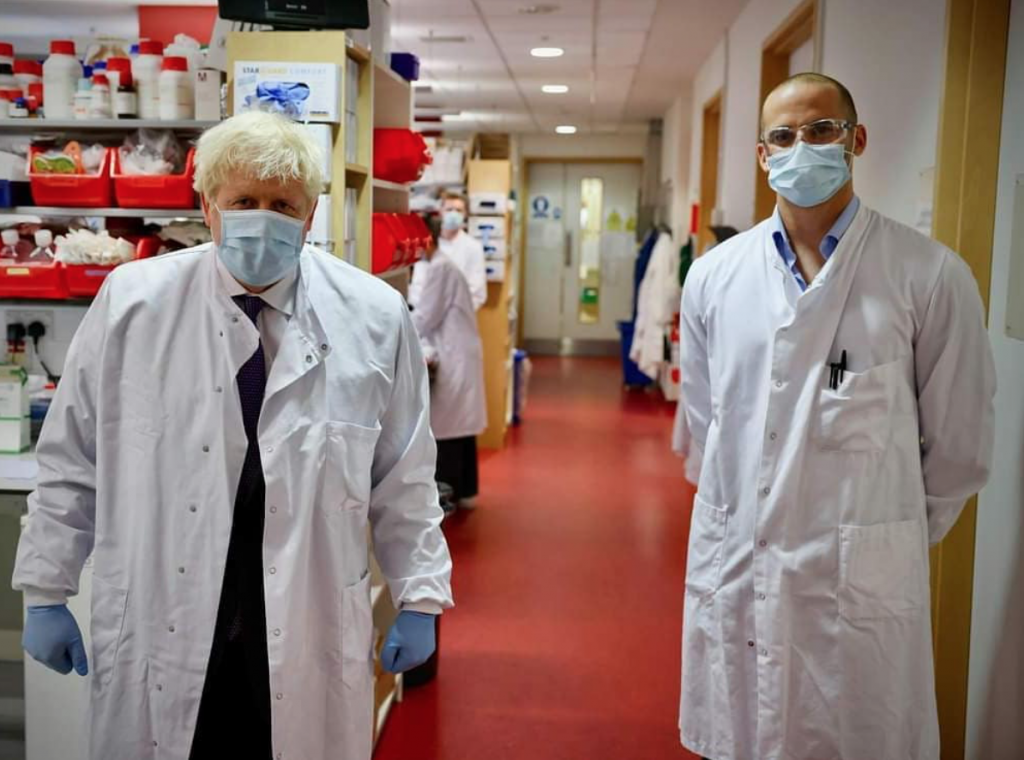 Before arriving to Boston you lived in Washington DC. What experience did you have there?
After graduating in September 2013 and my thesis with Burioni, I went to DC — to N.I.H., the National Institute of Health — to do studies on experimental vaccines for HIV. I was in the laboratory of an Italian, Dr. Genoveffa Franchini and I collaborated with Anthony Fauci's group with whom we published two articles.
How do you find yourself in the US, what relationship do you have with this country?
DC had kind of weighed me down at the end of my experience, it is a government city with many people who work in the public and non-profit sectors, large institutions and entities that have a very specific direction. Boston has more biotechnology fervor, it's a more dynamic environment, and there are more students, more young people. DC is a little more serious. I had already visited Boston in 2007 to study English and I had promised myself I would return. And now here I am!
What do you like about this country?
The mentality. Being able to send emails at any time and always getting answers back from anyone. I also like naivety, in Italy it considered a bad thing. Here, however, the fact that many people think: "Yes, this is very difficult to achieve but I could be the exception," I think it is a strength of this country. Beppe Severgnini said that tenacity is more important than talent and for me this is the country where goals are reached with tenacity.
Will you ever move back to Italy?
I see myself returning to Italy more frequently but I think I will remain abroad for the rest of my life.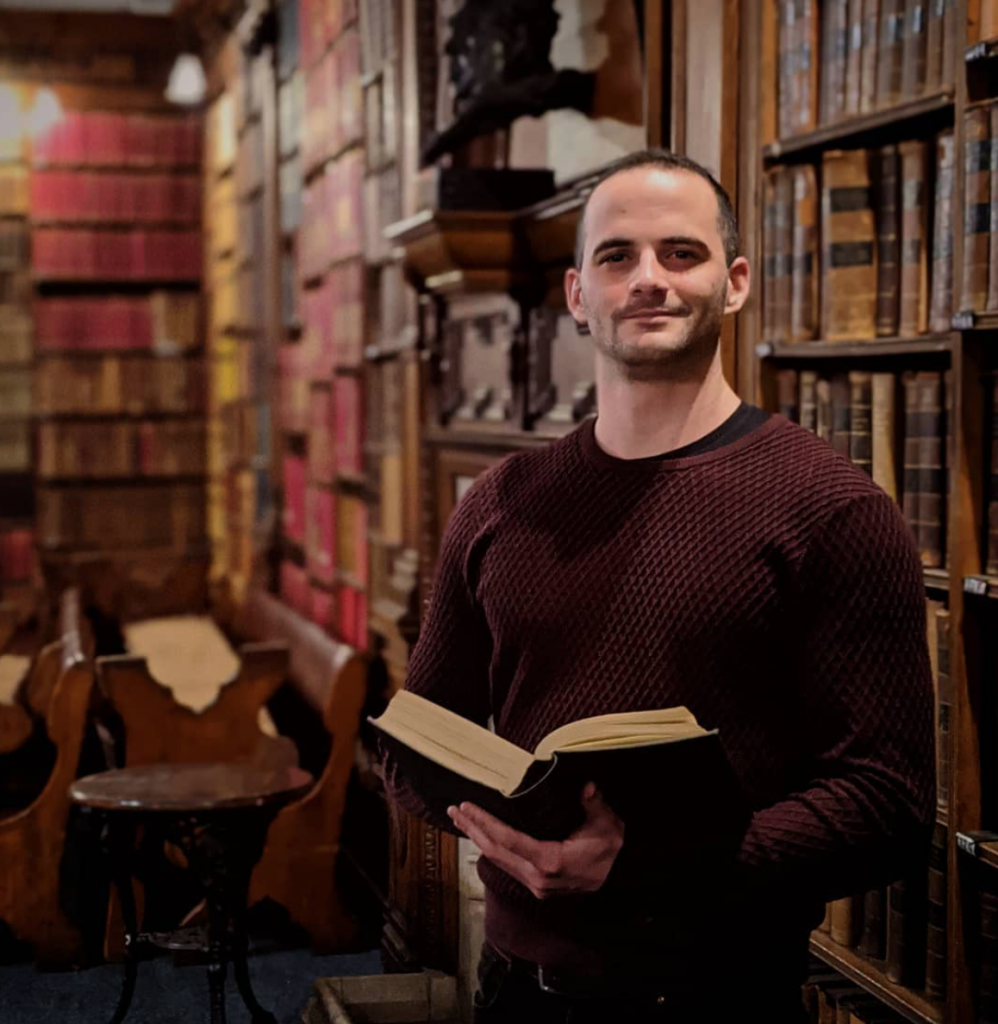 What do you miss of our country?
I miss the culture of Italy that can also be found in small things, from having a coffee in piazza, to ancient buildings. Sharing the same culture leads to understanding each other more quickly, if you share the same mentality you can immediately connect with someone. I am very sociable and I can make friends everywhere but I find a special connection with my compatriots.
What's your goal for the future?
I didn't think I would return to the US, this was an unexpected opportunity. I have always been a planner, but now that I am happy with what I have achieved I have realized that I can let go of my expectations for myself and focus more on the present. Maybe, one day I may return to Italy, even if not permanently, and import some of the good of Anglo-Saxon and American culture, such as intergenerational fluidity in the workplace and opportunities. I would like to make an impact by bringing the positive aspects of a successful culture, in order to rejuvenate our country.