Obtaining Italian citizenship is not an impossible dream, but it may be a daunting task for many. Between bureaucracy, genealogical research, the possible language barrier and the trips overseas you'd need to take if you tried to handle it all on your own, it could all easily become overwhelming.
There are, however, solutions, such as trusting the work and support of professionals whose goal is that of assisting you through the whole process and taking care of all the technicalities you may find difficult to handle. Thanks to them, holding an Italian passport with your name printed on it becomes much simpler.
We know that many of our readers may have been nurturing the dream of becoming "officially" Italian, and not simply to have an EU passport that makes traveling through the Old Continent easier. It is a matter of making one's connection with their heritage tangible, of honoring their ancestors, and ideally bringing their family history full circle.
L'Italo-Americano spoke to Italian attorney Marco Permunian, who is the founder of Italian Citizenship Assistance, a company offering expertise and support to all those seeking to obtain Italian citizenship; with him, we didn't only discuss his company and how it can help you, but also heritage, and true meaning for his clients of finally holding an Italian passport in their hands.
Marco, tell us about how Italian Citizenship Assistance came to be: there is a bit of family history behind it, isn't it?
Yes, I became familiar with Italian immigration law very early on in my life. When I was 18, I became the big brother to a 7-year-old foster sister who had immigrated from Lithuania. When she petitioned to become an Italian citizen I realized the practical implications of immigration law and how it affects the lives of individuals and their families. I became interested in international law, family law, Italian citizenship law and cross-border relations.
I then decided to pursue a degree in Law in Ferrara, Italy. After graduating, I moved to the US to work for an Italian-American law firm in New York City, which specialized in cross-border negotiations and real estate acquisition with a focus on assisting Italians and other European citizens in the US.
During my time in New York, I was introduced to the Italian-American community and saw first-hand how Italian culture had survived so many generations. As I got to meet more and more people of Italian descent, I saw the passion and love that many had for a motherland they had only heard about through the stories and accounts of their family members who left years or generations before they were born. This is the reason why I decided to focus on Italian citizenship. I believed that being a native-born Italian and an attorney could help me make a significant impact on people's lives and help them to connect with Italy, my homeland, so I founded Italian Citizenship Assistance, a firm with offices in Los Angeles, New York and Italy, which comprises a team of attorneys, legal experts, genealogists, ranslators and other dual citizenship experts.
Besides simplifying life, if residing in Italy, tell us why your clients feel getting Italian citizenship is important
Many reasons drive clients to apply for Italian citizenship. If you hold an Italian passport you can stay in Italy for as long as you like, without having to apply for a visa. Non-EU citizens are only allowed to stay in Italy for 90 days so having an Italian passport is definitely an advantage. It is also easier to purchase a house in Italy. Being an Italian citizen also means you will become a European citizen so you will be able to travel to all the EU's member states (Austria, Belgium, Bulgaria, Croatia, Cyprus, Czech Republic, Denmark, Estonia, Finland, France, Germany, Greece, Hungary, Ireland, Italy, Latvia, Lithuania, Luxembourg, Malta, Netherlands, Poland, Portugal, Romania, Slovakia, Slovenia, Spain, and Sweden) without having to wait in long passport and border control queues. Being an EU citizen also means you can work, live and study in any of the EU's member states without any limitations or time restrictions.
Italian citizenship is very attractive due to the country's free universal healthcare system. Italy has one of the best healthcare systems in Europe as it provides universal coverage for its citizens and residents. If you move to another EU member state, it will be worth applying for a European Health Insurance Card. In principle, the health services in another EU country are free of charge, except for payment of a ticket or other cost contribution schemes which are provided by the national legislation in force.
As an Italian citizen, you also have access to Italy's education system; universities in Italy have an excellent reputation and rank highly on an international scale. While tuition fees for state universities are generally between €800 and €2,000 per year, depending on the university and course of study as well as on the student's financial situation and merit, tuition fees for private universities can range from €10,000 to €15,000 per year. Furthermore, Italian universities offer students the opportunity to take part in exchange programs, such as "Erasmus", through which they can study in another European country as part of their degree course.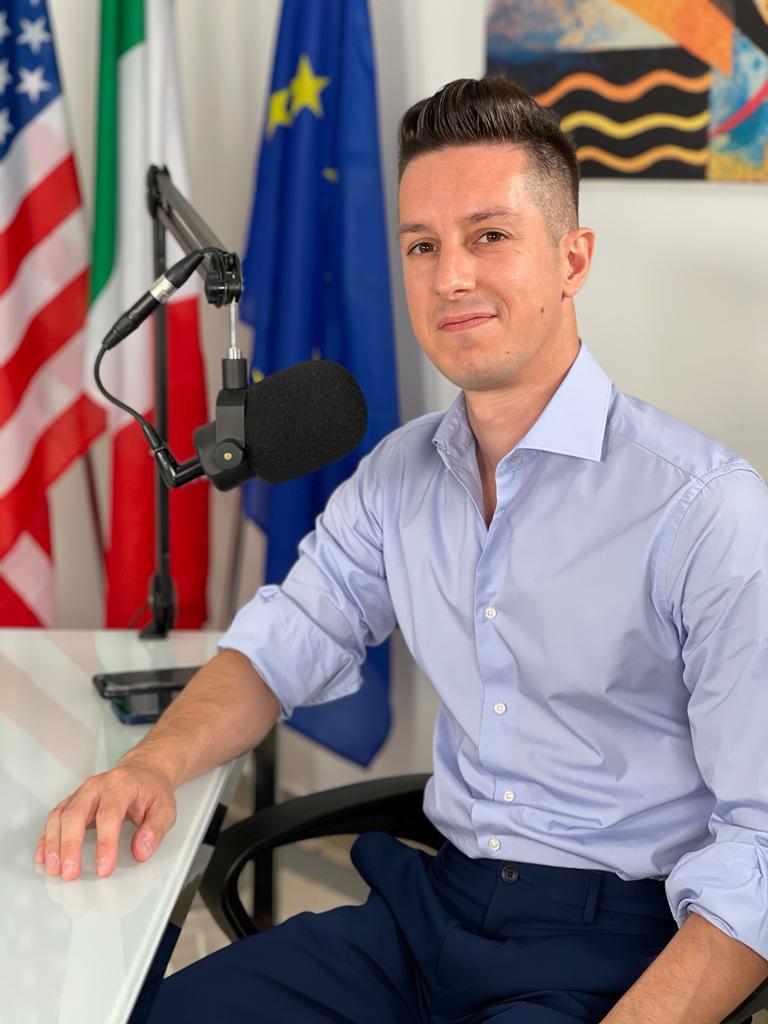 I am sure you have worked with Italian-Americans: what's their attitude towards becoming Italian citizens, what brings them to take such a decision?
I believe that humans have an innate desire to reconnect with their roots, and this seems to be the case for many Americans of Italian descent who have decided to pursue Italian citizenship in recent years. Many people wish to reconnect with their roots, visit the places where their ancestors were born and they are very excited about the possibility to experience life in Italy as true Italian citizens. I also think that aside from a natural desire to reconnect with one's roots, many people have pursued Italian citizenship in response to the health emergency in 2020 and the political instability that has characterized many political arenas in recent years.
Many people are also excited to pass citizenship on to their children. One of the benefits of
acquiring Italian citizenship is that if you have minor children you only need to register their births for them to be officially recognized as Italian citizens. Your grandchildren will also be Italian citizens provided that your children register their births. The same will apply without any limits to future generations provided that the Italian parent registers the child's birth.
Tell us more about how you can help people become Italian citizens
Since founding Italian Citizenship Assistance, my team and I have helped hundreds of people with Italian ancestry apply for the recognition of Italian citizenship. However, we also help people apply for Italian citizenship by marriage and by residency. You can contact us at ICA via email or by requesting a free phone consultation via our website. If you prefer a live meeting via Zoom it can be arranged with one of our citizenship specialists.
During the initial consultation/s you will be provided with information regarding the process of applying for dual citizenship, and ICA's services and fees. At this stage, ICA will perform a free preliminary analysis of your case based on a family tree which you will be asked to submit. We will conduct in-depth genealogical research and provide you with information and scans of the records we found.
If you are eligible to apply, we can provide you with an A-to-Z service. Our specialists will retrieve the applicant's family's vital records and all the documents which are necessary to file a citizenship application. When all the documents have been retrieved, they will be reviewed to determine whether there are any discrepancies or inconsistencies that might negatively affect the individual's application. If no amendments need to be made the documents can be authenticated with Apostilles and translated into Italian by our team of professional legal translators. Finally, when a citizenship application is approved we help our clients to apply for an Italian passport and register with A.I.R.E.
I am very much involved with the Italian community in the US and I launched a video podcast titled "The Italian Citizenship Podcast" a few years ago. The podcast is an excellent way of reaching out to people and providing useful information about applying for Italian citizenship.
Many people from abroad also decide Italy is the perfect place to retire: can you help them achieve this dream, too?
Absolutely. Not only do we help individuals who do not qualify for Italian citizenship obtain the required visa to stay in the country, but we also help them find the perfect home because there is a branch within our company that helps people purchase properties in Italy.
As for moving to Italy, there are several visas one can apply for, such as the work visa, the study visa, the family visa and the self-employment visa. However, there is also a very specific visa called the Elective Residence Visa (or retirement visa), which is issued to applicants with high self-sustaining incomes who are planning to move to Italy permanently. Aside from the Elective Residence Visa, the Investor Visa (also known as Golden Visa), which was introduced in 2016, allows non-EU citizens, and investors more specifically, tostay in Italy for 2 years provided that they invest in strategic and specific areas of the Italian economy intending to contribute significantly to the country's economic growth.