Though fashion industry's titan and alleged Nazi spy Coco Chanel dismissed her rival Elsa Schiaparelli as "that Italian who makes clothes," later couturiers recognized the stylist as one of the most influential designers of the 20th century.
Schiaparelli — also known as "Schiap"— crossed art styles and movements, and the result was remarkable beyond fashion. She was a maverick in her time, the manifestation of a strong personality driving a humane, independent-minded artist and feminist.
She was born 130 years ago, on September 10, 1890 at the elegant Palazzo Corsini in Trastevere, Rome, to a prominent family of Piedmontese intellectuals.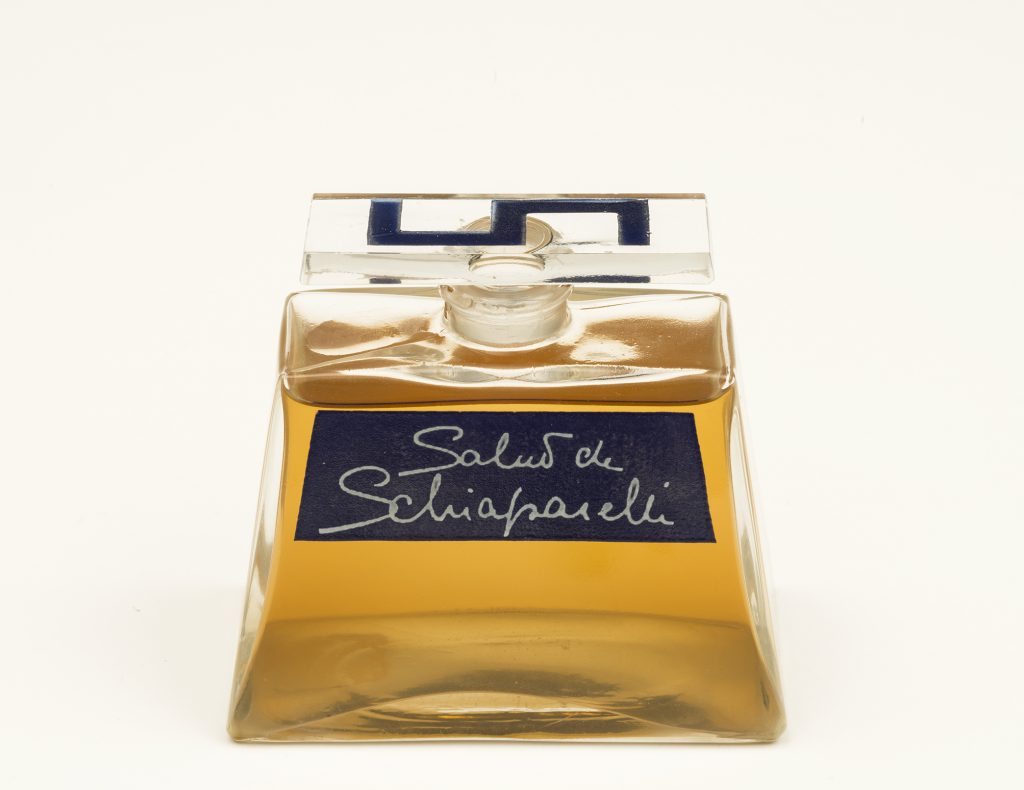 His father Celestino was a professor of Arabic language and literature at the University of Rome and head of Accademia dei Lincei Library. Elsa's mother, Giuseppa Maria de Dominicis, was a Neapolitan aristocrat who descended from the House of Medici.
Elsa's uncle, Giovanni Schiaparelli, director of the Brera Observatory in Milan, was the first astronomer to observe a network of "canals" and "seas" on the surface of Mars. In 1877 he began mapping the Martian features with the names we use today. His other interests in psychic phenomena influenced his niece. Besides, Elsa's cousin Ernesto was a lauded Egyptologist and founder of the Egyptian Museum in Turin.
Elsa pioneered avant-garde fashion ranging from knitwear and ready-to-wear to high-couture. Her designs were extravagant, innovative, and oneiric.
As a kid, her mother would berate her for being different and homely looking, but the rebellious teenager had the dream of becoming an actress. That was unrealistic as the social position of the family could not allow her to have a career on stage, so she studied philosophy at the behest of the family, and kept her written poems a secret until 1911 when she had a book of sensual poetry published. The book, entitled Arethusa, attracted the ire of the family.
"To the family, the book came as a bombshell," Schiaparelli's granddaughter Marisa Berenson, the American actress, and former top model, wrote in her book Elsa Schiaparelli's Private Album. "The newspapers got very busy. Extracts from the poems were reproduced all over Italy, even abroad. Every critic chose a different one. Schiap's father considered the whole thing a terrible disgrace and would not read the book."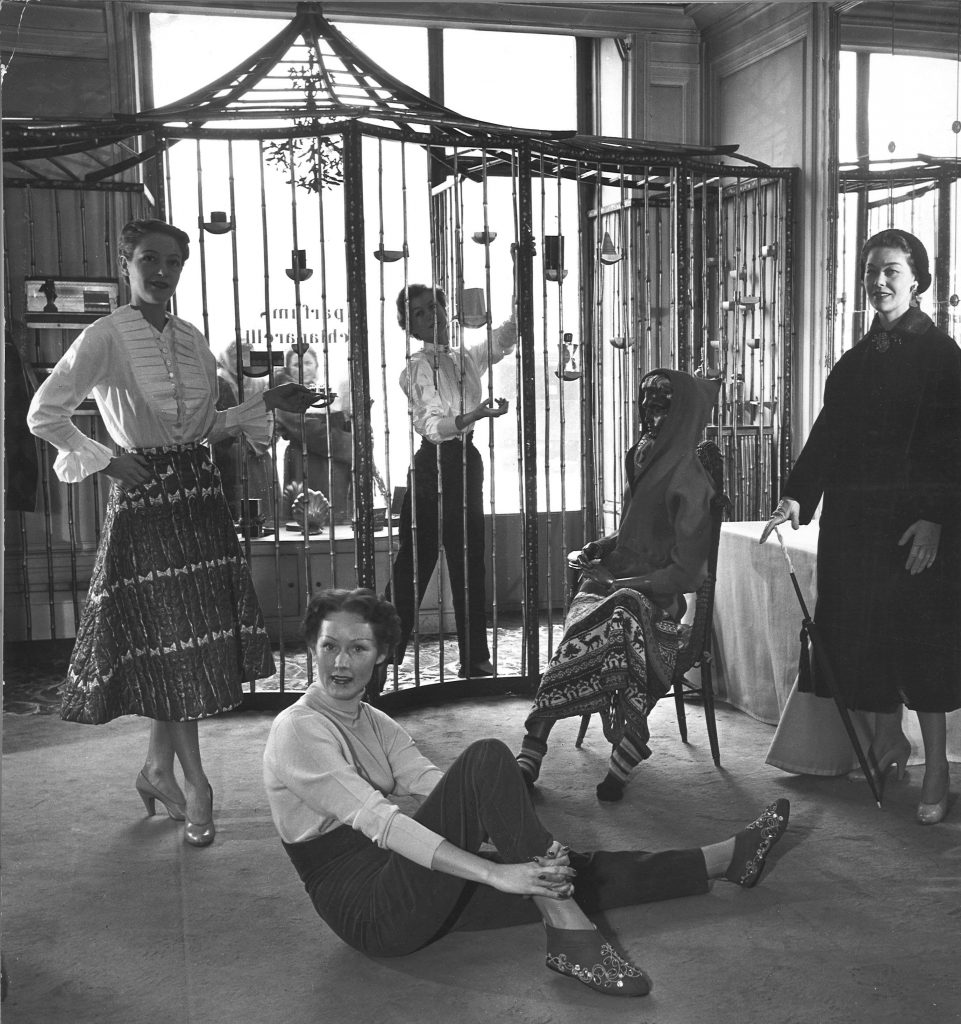 As a punishment, the young Elsa was sent to a convent boarding school in German-speaking Switzerland where she started a hunger strike that convinced her parents to revoke their original decision.
She wanted to be herself. To bloom she had to leave the past behind. Move to London and work as a nanny? So she did. One evening she attended a lecture on theosophy at the Occult Club in Piccadilly. The speaker was William de Wendt de Kerlor, a con man who posed as a count and paranormal expert. Elsa was immediately charmed by him and they became engaged the next day. They married in the summer of 1914, a week before the outbreak of WWI. As the couple subsisted on her wedding dowry and benefited from a Schiaparelli's trust, enigmatic de Kerlor attempted to earn a living as a psychic practitioner but a year later he was deported from England for practicing fortune-telling. The couple retreated to the south of France, ready to emigrate to the US in 1916.
New York City galvanized Elsa. Through Gaby Picabia, the ex-wife of French Dadaist painter Francis Picabia, she connected with Dada artists. Elsa joined the artistic circles of Greenwich Village where she encountered visionary artists Marcel Duchamp, Man Ray, and Alfred Stieglitz who would later have a significant creative impact on her work.
In the meantime, Elsa's marriage turned out to be a disaster and De Kerlor left not long after the birth of their daughter in 1920. Elsa had to respond to difficult times as the little Maria Luisa, nicknamed "Gogo," was diagnosed with polio.
A rich American friend convinced her to go to Paris to seek medical treatment and provided a free domicile. It was the year 1922. Gaby Picabia, back in Paris as well, introduced Elsa to the Dada artists who frequented Le Boeuf Sur le Toit, a cabaret in Montmartre. The Années Folles ("crazy years" in French) — the Roaring Twenties — had just started. Elsa assisted American visual artist Man Ray with his Dada magazine Société Anonyme. She felt an affinity with that provocative art. Surrealism was gradually emerging. For a while, the two art movements co-existed in a continuum of shared energy. André Breton's first Surrealist Manifesto appeared in 1924. Influenced by the psychoanalytic studies of Sigmund Freud, Surrealist artists tried to expand the mind's potential by reconciling the contradictory states of dream and reality. Elsa was in tune with those doctrines.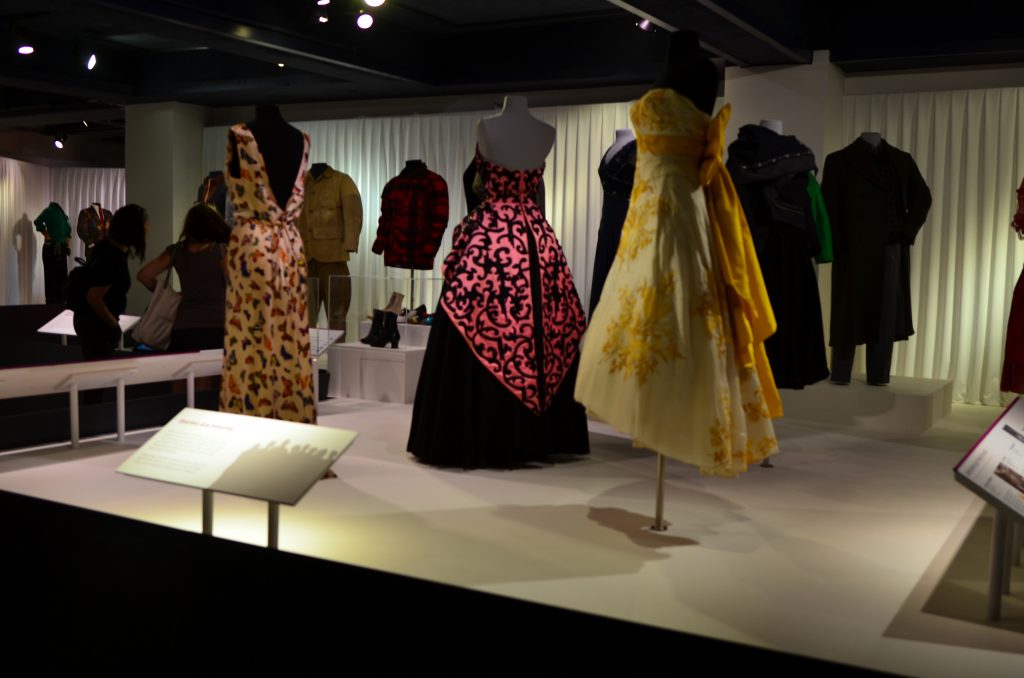 But she had something more contingent to solve. "Life for me was rather dull, with a great deal of solitude," she wrote in her autobiography Shocking Life published in 1954. In her early years in Paris, she was facing poverty. "But though things were dark and mysterious she was nearly happy – with the happiness of the tramp who, having found a room for the night, watches the winds and the rain raging outside," she wrote. Yet poverty was a strong stimulus for action. "Poverty forced me to work and Paris gave me a liking for it, and courage," she wrote. Her friend Gaby again helped her find some jobs. She was a single mother and "She knew that she would not marry again. Her marriage had struck her like a blow on the head, wiping out any desire to make a second attempt," she wrote.
The encounter with Paul Poiret, the designer who freed women from the corset, changed her life. She was mesmerized by his sartorial creations that day when she visited his salon. She tried them on but she could not afford them. Poiret gifted her several pieces to help publicize his most daring ones.
With Poiret's encouragement, Elsa began to design clothes and sell them on a freelance basis. She briefly became the designer of a small house, Maison Lambal, and in 1927 she opened her own-name fashion house.
That same year, she made a name for herself by creating a knitted jumper with a surrealist twist. After admiring a curiously stitched sweater worn by an American friend, she sought out the woman who knitted it, an Armenian refugee in Paris. After meeting with her, Schiap commissioned her to make a series of sweaters featuring a trompe l'oeil (three-dimensional) design of a white bow around the neck with coordinated details at the cuffs. "If I make a design will you try to copy it?" she asked the Armenian peasant. "So I drew a large butterfly bow in front, like a scarf around the neck – the primitive drawing of a child in prehistoric times," she wrote. The young designer wore the sweater to a luncheon of fashion buyers and an American representative asked for 40 with matching skirts. Vogue called the design "an artistic masterpiece and a triumph of color and blending."
In the beginning, Schiaparelli was synonymous with sports clothing. "In the 1920s, body culture became so widespread as to justify the invention of specific clothing," says Enrica Morini, professor of contemporary fashion in Milan and author of the book Storia della Moda.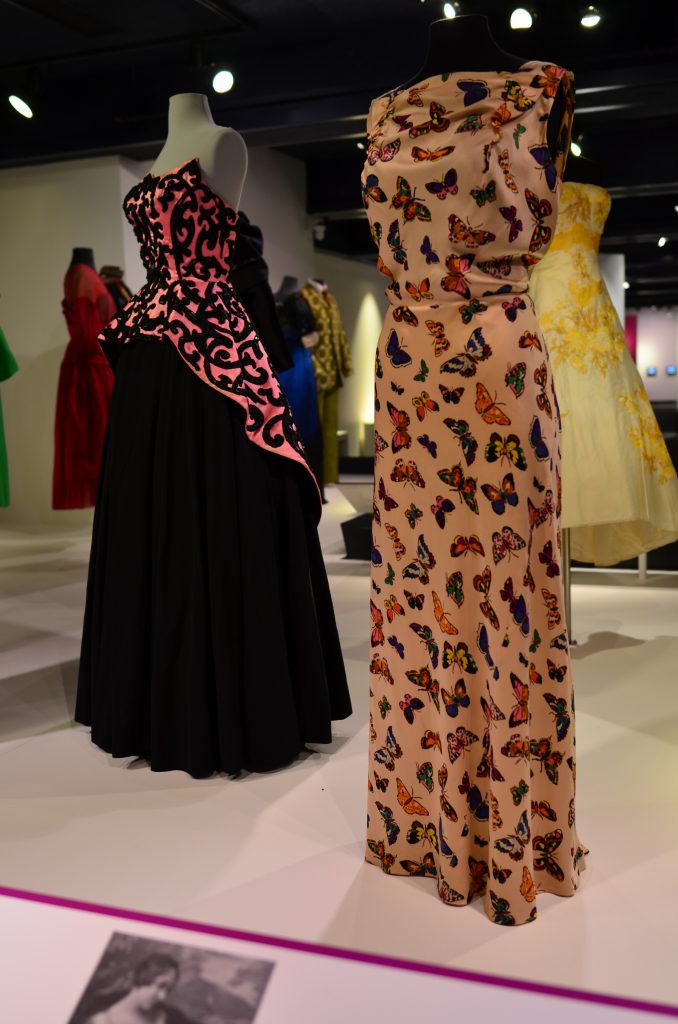 The first collection launched in January 1927 was brightly colored knitwear inspired by both Italian Futurism and Poiret. Schiap began working the element of surprise into her designs, which also proved popular with New Yorkers. Despite the stock market crash of 1929, she was still able to sell her models to exclusive stores such as Saks Fifth Avenue in NY. In the early '30s, tweed suits and skirt pants became the fashion house's forte. In 1932, Janet Flanner, Paris correspondent for the New Yorker, wrote: "Certainly one of the explanations of her phenomenal success here was the un-European modernity of her silhouettes."
Her signature silhouette was as architectural as a skyscraper. Influenced by men's tailoring, her style was defined as "Hard Chic." Without losing elements of femininity, the high and narrow waistline, it incorporated padding, quilting, embroidery, decorated boleros, and turbans – all elements that metaphorically protect the female body from assault.
"The new woman of the '30s did not naively trust men," Morini says. "The ten years spent between New York and Paris taught Schiap that the female universe was beginning to function as an independent entity. Men were opponents, especially in the workplace. The economic crisis was hitting women the hardest."
Schiap developed new materials including rhodophane (a 'glass'-like fabric). Despite her love of extravagant attire, her clothing was practical. She was the first to adopt plastic zippers.
She was the first woman designer to appear on the cover page of Time magazine. The feature story dated August 13, 1934, defined her as the arbiter of ultra-modern Haute Couture in the '30s. As a supreme authority in the field, she wanted women to be "imaginative and capable of communicating their bold strength to others", Morini says.
Her clients included Hollywood stars Katharine Hepburn, Mae West and Zsa Zsa Gabor as well as acclaimed beauty Daisy Fellowes, Paris editor of American Harper's Bazaar, fashion icon and an heiress to the Singer sewing machine fortune.
In 1935, Schiap relocated to the now-famous 21 Place Vendôme atelier, a 98-room salon with space for the first ready-to-wear showroom associated with a couture label. Certainly from 1935 to 1939, she eclipsed everyone, including Chanel.
The best ideas came out of collaborations with incredible artists. Alberto Giacometti designed furniture, brooches, and buttons, Meret Oppenheim created fur jewelry pieces. Multifaceted genius Jean Cocteau drew for her in 1937. Together, they designed exquisite evening coats. But from the mid-'30s, Schiap's creativity was inextricably tied to an eccentric, iconoclastic and insolent Surrealist painter: Salvador Dali. There was an instant creative spark between the two. After their first collaboration in 1935 for a jocose powder compact in the shape of a phone dial, their prolific partnership produced humorous pieces that are still the cornerstones of fashion design, such as tailored suits with pockets like bureau drawers, or the sexually charged "lobster dress" and the "skeleton dress," a black crepe gown with trapunto quilting to imitate protruding bones. In 1937, they created the famous "shoe" hat. The idea came watching an absurd photo of Dalì wearing a woman's high-heeled pump on his head. The iconic piece played with the surrealist idea of displacement – removing an object from its expected context.
Julien Levy, the American art dealer who held the first Surrealism show in NYC, described Schiaparelli as "the only designer who understands Surrealism."
The design icon also had a fondness for fragrances. In 1934 she launched a collection of perfumes: Soucis, Salut, and Schiap. The bottle was designed by Jean-Michel Frank. In 1937 she conceived the perfume Shocking! whose name, fragrance, pink packaging and curvy bottle modeled on Mae West's magnificent figure caught the public imagination. She invented the color "shocking pink," a vibrant, undiluted, intense pink nuance. "I gave to pink the nerve of the red, a neon pink, an unreal pink," she wrote.
With the Nazi invasion of Paris in 1940, Schiap escaped to New York with a mission: to raise funds and medicine for French children. Against everyone's advice, she returned to complete her humanitarian assistance but soon she was forced to flee again to avoid being captured. As an Italian in Paris, her status was risky and she hated Mussolini. She took refuge again in NYC where she helped Marcel Duchamp organize the First Papers of Surrealism exhibition, the biggest all-surrealist show ever seen in the US. It benefited the French War Relief Society. In NYC, Elsa and her daughter Gogo also volunteered for the International Red Cross.
Returning to Paris, she tried to start a post-war phase of her creativity. In 1947, her friend Dalì designed the packaging for a new fragrance, the Le Roi Soleil perfume produced to celebrate the end of the war. But the times had changed. In 1954, after presenting her last collection, she felt her career was over. The salon closed its doors the same year. As a retirée, she spent most of her time in Hammamet, Tunisia, where she had built a colorful home.
She died in Paris in 1973 at age 83, but "that Italian who makes clothes" never lost her strong Italian accent.
After a long hiatus, the legendary Maison Schiaparelli reappeared on the catwalks in 2013 thanks to a new owner, Italian fashion magnate Diego Della Valle.