It's called Gianfranco Ferré. Design Principles the exhibition organized at the Italian Cultural Institute in Los Angeles from February 8th to May 15th. Dedicated to the famous Milanese fashion designer who died in 2007, it was curated and opened by Paola Bertola, professor of Design at the Politecnico di Milano, and Rita Airaghi, steer advisor of the Gianfranco Ferré Research Center. The exhibition aims to explore Gianfranco Ferré's unique approach to fashion through a selection of designs and iconic garments, offering visitors an immersive experience made even richer by the use of images and videos from the Archivio Ferré.
Gianfranco Ferré was among the great masters of Italian fashion, especially because of his unique approach to design. An architecture graduate from Milan Polytechnic – class 1969 – Ferré drew from the heritage of architectural composition, blending a rigorous technical process with rich poetics, and creating an original language along the two dimensions Blaise Pascal had once called esprit de géométrie (geometric knowledge) and esprit de finesse (artistic knowledge).
Design Principles is the first exhibition since the establishment of the Gianfranco Ferré Research Center at the Politecnico and, for this reason, it has been an opportunity to reflect on the design principles underlying Gianfranco Ferré's work, which remains a model of both polytechnic culture and the continuous tension to harmonize technical-scientific and artistic knowledge. This exhibition also allows us to share early examples of what will lead, in the next three years, to the development of an ambitious "augmented archive" project. Paola Bertola, professor of Design at the Milan Polytechnic, explains that "Ferré was one of the interpreters of a fundamental developmental phase in the Italian culture of design, in fashion and in general. This phase began after World War II and transformed the country into an internationally recognized player in design and design culture. Ferré represents, in this sense, a fundamental figure and emerges among his contemporaries for certain characteristics that this exhibition highlights. A graduate of architecture, he cannot only express with his work such a rich phase of Italian design, but he also manages to codify it, which is something not all designers managed to do."
The drawings and shirts on display are part of the designer's archive, recognized as heritage "of special cultural interest" by the Ministry of Cultural Heritage and Activities – Archival Superintendence for Lombardy, and today part of the Historical Archives system of the Milan Polytechnic. The exhibition is divided into two modes: the DRAWINGS WALL is a collection of the designer's sketches, a journey into Ferré's vision of fashion design, understood as a dynamic process and a continuous search for a synthesis between art and science, inspiration and compositional rigor, cultural content, and technical innovation. The garments on display will take the visitor on an experiential journey through Ferré's stylistic research, along an itinerary where the principles of design materialize in endless variations on the archetypal white shirt, a true icon of the designer's creative work.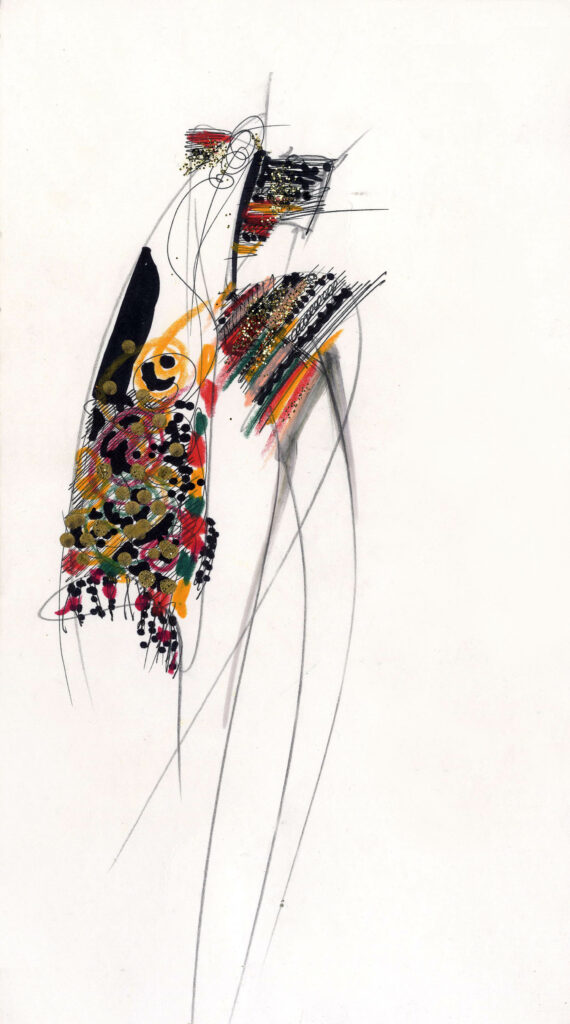 How did the idea for this exhibition come about?
Paola Bertola: A year ago, the Ferré family decided to donate the Gianfranco Ferré archive and the former Gianfranco Ferré Foundation with its headquarters to the Politecnico di Milano. This choice was inspired by a project developed by a research group with me and Professor Rita Airaghi. This project wants to transform the Ferré archives, with their historical heritage, into a research center. This exhibition is the first public display of the principles that inspired Gianfranco Ferré's work, which are also closely related to polytechnic culture. A culture he absorbed because he graduated from the Politecnico di Milano. We wanted to present ourselves to the public starting from these very principles, and with the awareness that the research center will develop with a vision for the future. Indeed, the research center wants to be particularly active in fields such as digital innovation in a creative-cultural context, including that of fashion, which is a very important sector.
What are the characteristics of this exhibition?
Paola Bertola: It is a small exhibition, but big in terms of content. You can use the term "augmented," as we say in digital jargon because the materials in our archive are accessible through QR codes that lead to much broader narratives than what is physically on display. This allows for a more detailed exploration of the principles and processes that have characterized Gianfranco Ferré's work.
Rita Airaghi: It was not easy to match the culture of the Foundation and make it one with the way of thinking and work habits of the Politecnico. But it was a very satisfying experience, based on material the Foundation had already prepared but revised and arranged to become a memory for the future. This, in fact, characterizes all choices we made for the exhibition.
In addition to the digital part, are there any physical pieces?
Paola Bertola: Yes. Our ambition is to be able to make a continuum between physical reality and its exploration and expansion into the digital realm. There are some very beautiful pieces, like Ferré's white shirts, an archetype he explored using "design dimensions" we just call, as the exhibit's name reveals, "design principles." Starting from the same archetype then he developed his own variations. playing with the shirt's basic compositional elements but getting very different outcomes depending on the material used, the construction, the volumes, the details. Next to the shirts, there is a selection of drawings exploring the same principles and then gradually enhancing them.
Rita Airaghi: Analyzing the content of the QR codes is very interesting and enriches the exhibition itself. We start from a physical exhibition of 10 shirts and around 60 drawings and reach, thanks to the documents accessible through the QR codes, a total of hundreds of images, photos, and sketches as well as plenty of details about what is physically there. This is one of the most important characteristics of the exhibition because usually fashion exhibits are limited to what is displayed. Indeed, our aim was to enrich and expand what was displayed with all that our archives had to offer about each of the pieces.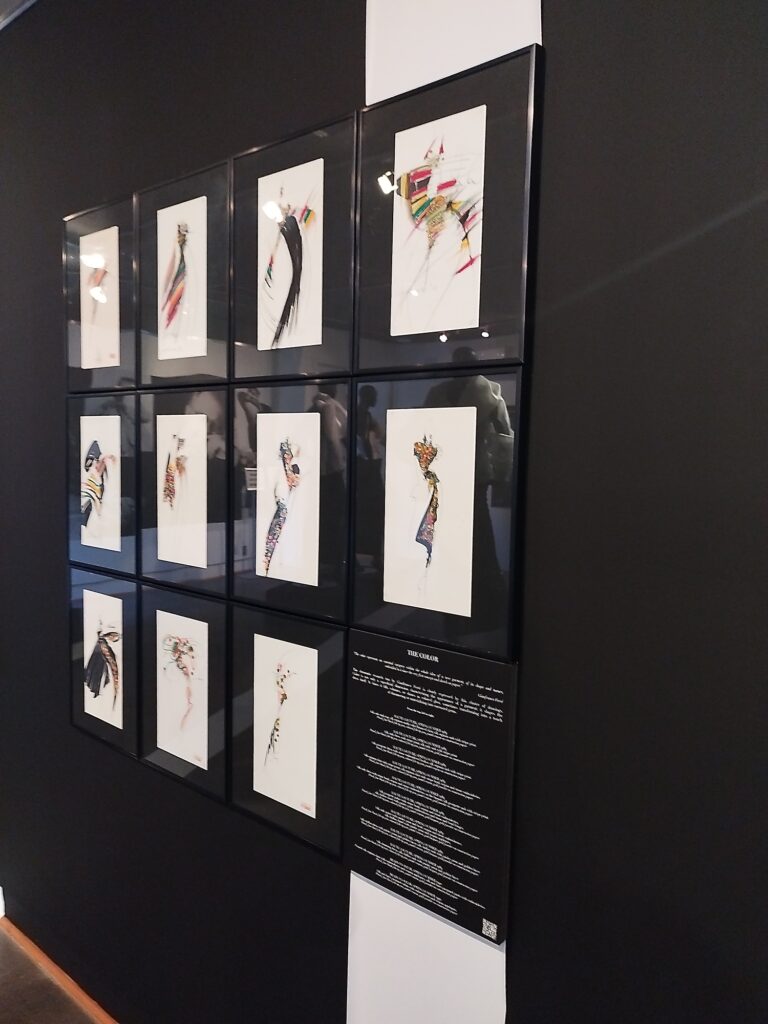 How can this exhibition be interpreted?
Ferré's clothes and sketches are like notes he left us, which we can use to narrate his creative path. His own ability to codify creativity is the result of the studies he completed at the Politecnico, and represents his own wish to explore, also critically, the relationship between a rational dimension made of technical refinement, and a creative one -more free and poetic – inspired by cultural diversity and historical, cultural and artistic research. Ferré's work almost has a double soul where creativity and rationality find new ways of expression: this is what emerges in this exhibition.