Italy has still a long way to go before gender equality in the world of science is reached: with only 35% of its women being employed in the fields of science or engineering, the country is only at the 23rd place in Europe. More in general, 41% of the 18 million researchers working in the Old Continent are women, against 59% men, a disparity made heavier by prejudice and unequal salaries.
In 2015, the United Nations created the International Day of Women and Girls in Science, with the aim of bringing attention to the vast gender inequality in the fields of science and technology. Data show that only 30% of female students worldwide choose a career in the STEM disciplines, that is, in science, technology, engineering and mathematics. In the ever expanding sector of ICT, percentage is even lower, at 3%: this means that less than one girl every thirty picks a career in the field of digital communications.
According to UNESCO, women represent just a bit less than 30% of the world's research work force, both privately and publicly. The situation becomes even more complex and difficult when considering managerial positions, so much so that the metaphor "glass ceiling" is used to represent all the social, cultural and psychological obstacles — all apparently invisible to the naked eye — that make it almost impossible for women to reach leadership positions. It isn't a case that, when Fabiola Giannotti was nominated general director at CERN, in Ginevra (a position in which, by the way, she has been reconfirmed until 2025), public opinion reacted with surprise and curiosity, as Giannotti was the first woman to reach such a position. In truth, her own research on elementary particles had already led her, two years earlier, to announce important discoveries about a particle compatible with Higgs boson. Even earlier, in 2009, she had received the first of three Orders of Merit of the Italian Republic (the others were to come in 2012 and 2014) "for her scientific knowledge, for the evident managerial skills with which she has been leading the Atlas project and for her important contribution to the prestige our scientific community enjoys in the field of nuclear physics."
Before her, only one other Italian woman managed to earn a place in the history of science: Rita Levi Montalcini, whose exceptional research didn't stop even during the bombings and racial persecutions of World War II. As of today, she remains the only Italian woman who managed to break the glass ceiling. Only 20 Nobel Prizes have been awarded to women in physics (3), chemistry (5) or medicine (12), compared to 585 assigned to men. This is why her 1986 Nobel Prize, beside its fundamental contributions to the progress of neurological research, gave to the world something essential: the certainty that women can do it, too.
It was an immense cultural change for Italy, the same country that, years later, was to bring Samantha Cristoforetti into Space, to confirm that no limits must be imposed to women's potential. In truth, these three women all spent relevant time working abroad, which confirms there is still a lot to do back home. But there's, in fact, plenty of potential "back home," if it's true that it has been thanks to nine women that, in very recent times, Italy understood the novel coronavirus could be sequenced.
On the 20th of February 2020, it was anesthesiologist Annalisa Manara, at Codogno hospital, who recognized the first Italian covid-19 patient: it wasn't pneumonia, but something else, something we couldn't even imagine back then. "I thought that, to help him, I had to look for something impossible. And so, by process of exclusion, I concluded that if what I knew didn't work, then I had to look into the unknown for a solution."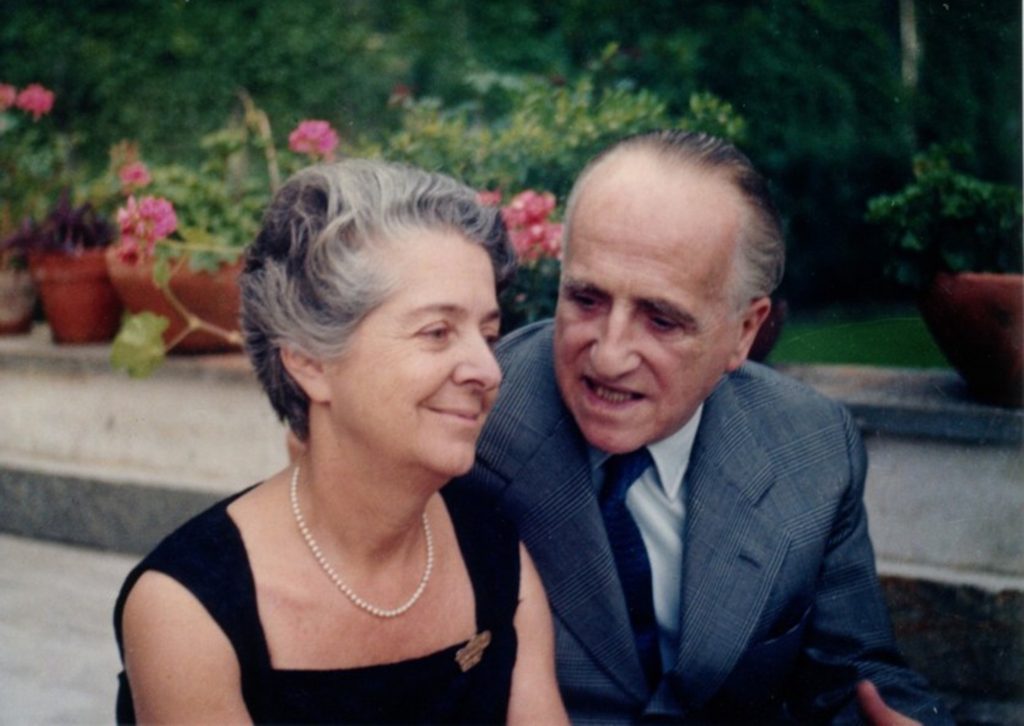 Some days later, it was a group of researchers from Rome's Spallanzani hospital who isolated, the first in the country, the Sars-Cov-2 virus: Marta Branca, general director of the Istituto Nazionale Malattie Infettive Lazzaro Spallanzani; Maria Rosaria Capobianchi, director of the Unità Operativa Complessa at the Laboratorio di Virologia and director of the Department of Epidemiology, Pre-clinic research and Advanced Diagnostics; researchers Concetta Castilletti and Francesca Colavita. And then, it was three researchers with a temporary contract (a huge limit of Italian research) of the Ospedale Sacco in Milan, who isolated the Italian strain of the virus: Alessia Lai, Annalisa Bergna and Arianna Gabrieli (along with their Polish colleague Maciej Tarkowski). They were coordinated by Claudia Balotta, professor of infectious diseases at the Università Statale di Milano with 35 years of experience, and Gianguglielmo Zehender. All of them were, rightly, knighted.
So, it's time to move forward and break all glass ceilings. In this, Rita Levi Montalcini has been a pioneer. In Italian, we say antesignano: it was the person who, in the Roman army, would fight at the forefront, before the legion's flags. Just like that, Montalcini became a reference, a source of inspiration and a model to follow. However, we need a legion, too, behind her. A legion of women scientists: it'd be the right thing culturally, socially and, even more prosaically, from an economic point of view. According to the World economic Forum "filling in the gender gap would rise the world GDP of about 5.300 billion dollars."