Edo Vanni was as feisty as they come. Some called him a firebrand; others, a hothead. His wife once said he could start a fight in an empty room.
How much of that headstrong nature was just for show is hard to know. But no one disputes the fact that Edo Vanni was a talented athlete. Called the heart and soul of Seattle baseball, he is well-remembered for his time with the Seattle Rainiers during its early years.
In fact, Vanni was a key member of the team when it won three straight pennants in the Pacific Coast League in 1939, 1940, and 1941 — the years that turned Seattle into a baseball-crazed town.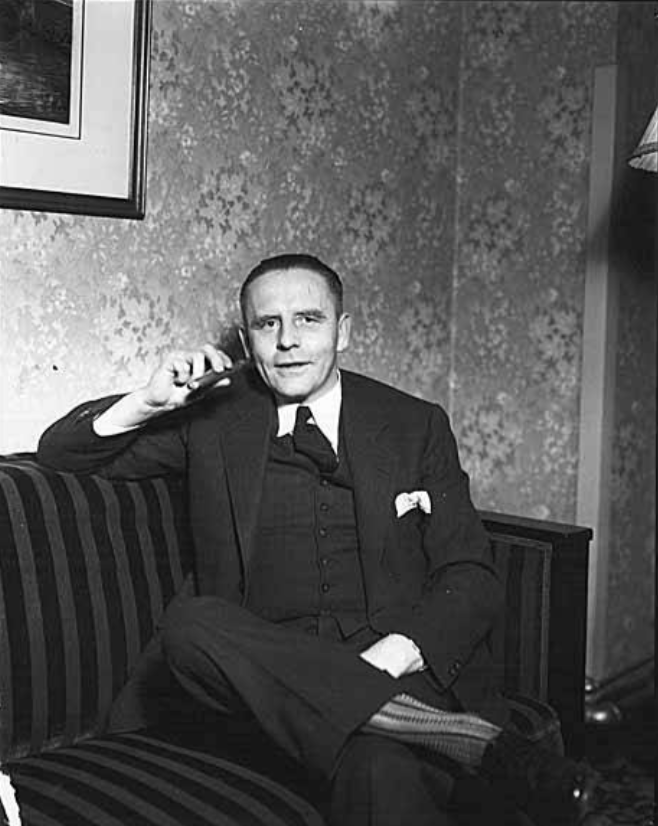 Vanni was born in 1918 in Black Diamond, Wash., to Raffaello and Esterina, who had immigrated to Washington state from Garfagnana, Italy.  Raffaello had found work as a coal miner in Black Diamond, a small town about 25 miles southeast of Seattle along a ridge of the Cascades. A company town, it was built for, and named after, the Black Diamond Coal Company of Nortonville, Calif.  Most of the early Italian immigrants were from Sicily, Calabria, and Basilicata, eager to escape the bone-wrenching poverty of their native land.
Working conditions in the mines were extremely dangerous, explosions were common, and accident insurance was nonexistent. Those who could escape were happy to do so. The Vanni family eventually moved to Seattle's Queen Anne neighborhood where Edo attended Queen Anne High School. A gifted athlete, he played both football and baseball.
Vanni later reminisced about his stint as a young clubhouse attendant for the Rainiers predecessors, the Seattle Indians. He told stories of cleaning the spikes for Pacific Coast League players, including Joe DiMaggio and waiting on Babe Ruth who was in town for an exhibition tour.  
Vanni attended the University of Washington on an athletic scholarship, again playing both sports. But during his freshman year, he opted out of higher education and instead signed a contract in 1938 with the Seattle Rainiers. Emil Sick, owner of the Rainier Brewery Company, had just purchased the ailing Seattle Indians ball club and renamed them the Rainiers.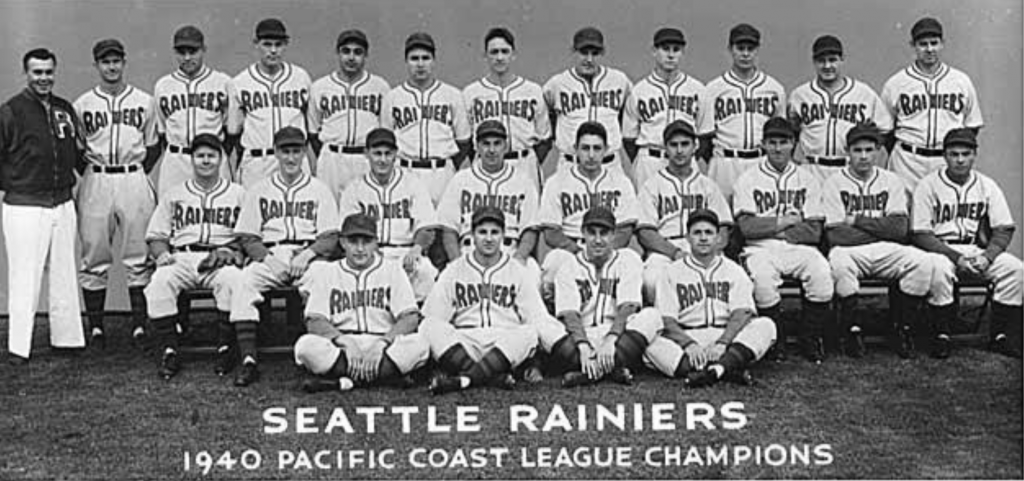 As part of the deal, UW football coach Jim Phelan had coaxed Sick into offering the teenager 4,000 shares of Rainier Brewery stock at 25 cents a share. Those shares grew in value many times over and provided Vanni and his wife Margaret a financial cushion in their later years. Sales from the Rainier stock allowed him to buy a house for his parents and an apartment building on Queen Anne that he later managed.
In June 1938, Sick constructed a new steel and concrete baseball stadium in Rainier Valley, south of downtown. Sick's Seattle Stadium hosted thousands of ball games over the years until it closed in 1976 (It was demolished in 1979).
During the Rainiers glory days of 1939-1941, Vanni hit better than .300 and led the 1940 team with an amazing performance of .333. He missed most of his fourth season because of a broken leg. But at this point, there was no going back: baseball became his life.
After the Japanese attacked Pearl Harbor, Vanni enlisted in the US Navy at his father's urging– a way to give back to their adopted country. Vanni spent most of his four years of service stationed in Florida.
After the war, in the late 1940s and 1950s, he moved around the Western International baseball league, either as a player or manager, or sometimes both, affiliated with teams in Spokane, Vancouver, Victoria, Wenatchee, Yakima, and the Tri-Cities.
Starting with his debut as a rookie right fielder in 1938 with the first Rainiers team, it was only fitting that Vanni returned to the ball club more than 25 years later as a manager for the final Rainiers team in 1964. He was then general manager for the Seattle Angels from 1965-1968, and director of group ticket sales and special events for the Seattle Pilots in 1969, a baseball ambassador position which turned out to be a one-year gig. He strayed from the Pacific Northwest only once, when he signed on with a team in Alabama.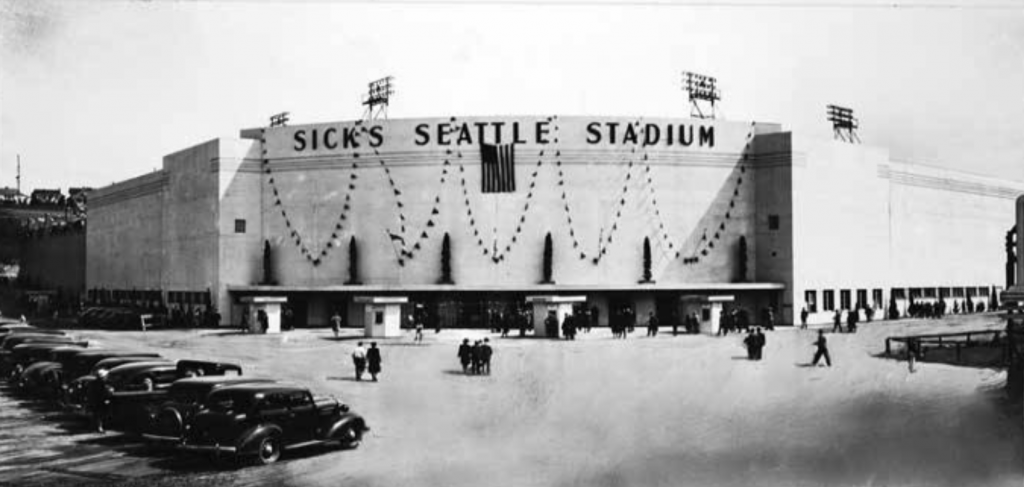 As with many talented athletes, Vanni knew what the crowds loved and worked hard to give it to them, whether trading insults with umpires or baiting opposing team members. He was famous for his fights and other theatrics on the ball field. "I started about 30 fights in one year," he once told The Seattle Times. "That was my job – stir up the ball club." He once wrestled a black bear before a game in Wenatchee to draw fans to the local ballpark.
In his later years, Vanni became a diehard Seattle Mariners fan. The club was delighted with his enthusiasm and support, rewarding him with a lifetime pass and his own parking spot.
Edo Vanni died on April 30, 2007, at the age of 89. At the time, Mariners team president Chuck Armstrong expressed the club's sympathy to the Vanni family, calling Edo "a great personal friend of mine and the Mariners, and a key link to the history of baseball in Seattle…We shall miss him at the ballpark and in the city of Seattle, and I shall personally miss all the wonderful advice he gave me over the years."
The following day, May 1, 2007, the Mariners honored Vanni's memory with a moment of silence before a game against the Chicago White Sox. (The Mariners won, 5-2.)  Vanni left behind his wife of 60 years, Margaret, son Edo Jr., daughter Joanne, and three grandchildren.