For Catholics, Easter is the most important celebration of the year. So it doesn't surprise that in Italy, where Christianity and Catholicism marked so much of the country's cultural and artistic heritage, Easter celebrations are a pretty grandiose affair. From religious re-enactments to processions, from personal moments of meditation and prayer to tons and tons of good food, the week leading to Easter Sunday – which we call Settimana Santa in Italian – Easter itself and Easter Monday (the famous Pasquetta) remain a time deeply rooted into our past.
Easter traditions and rituals change from region to region, but some things are very much the same everywhere. There is the religious aspect of it, of course, but also — more prosaically — the food. Indeed, cooking up a storm and indulging in traditional dishes like pastiera, colomba or casatiello is normal. Of course, we can't forget chocolate eggs, the most l of which are, probably, the uova confettate, life-size eggs made with chocolate, enriched with a thin and crunchy sugar coating: these were common already 100 years ago and are still going strong today.
Certainly, modernization and the many changes in our society in the past century and a half brought changes to the way we experience Easter: for instance, now it's much more normal to buy food at the supermarket or the deli, rather than making it from scratch. Similarly, the steep reduction in the country of practicing Catholics means that many religious representations and events are no longer as relevant in the community as they were. However, they are still important for those who participate, and remain a significant symbol of cultural continuity, if not of Faith, between our past and our present.
The events of the Holy Week still dictate the rhythm and routines of the days before Easter Sunday: to begin with, Good Friday is a national holiday so you don't go to school or work, regardless of your creed. But it's especially the moments of gathering and prayer that bring people together, even if just for curiosity: this is the case, for instance, of processions and re-enactments — the latter especially popular in the South: they transform a town's streets in a moving theater stage, with gilded statues, music, candles and a dash of spirituality on top.
Still common is the blessing of food, which takes usually place on Holy Saturday or Easter Sunday in many towns and villages of Italy: people bring to church some of the food they will eat on Easter Sunday to have it blessed during mass. It is a way to further sanctify the day and to give a "holier" allure to our pranzo di Pasqua. Quite alive and well is also the tradition of the caccia all'uovo di Pasqua, Easter egg hunting. A popular event all over the world, chocolate egg hunting is, in fact, an imported tradition for Italians, as it was born in Northern Europe. Still, it has been popular for decades and children keep enjoying it.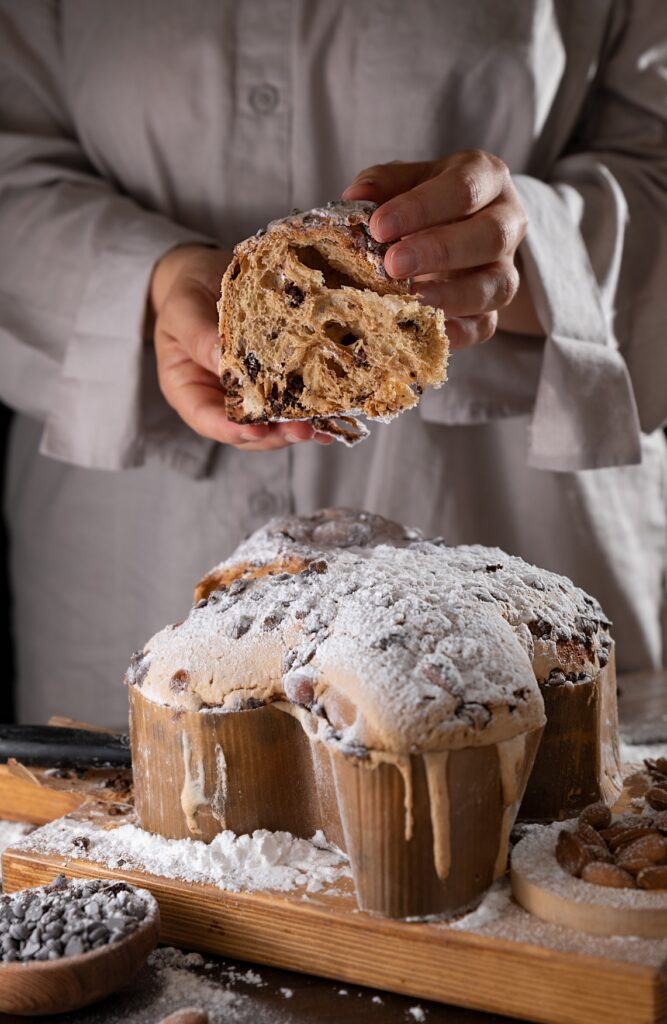 And while the old saying declares that Natale con i tuoi, Pasqua con chi vuoi ("Christmas with your family, Easter with whoever you want"), we Italians just prefer to do Easter at home with mom and dad. If it's true that many people book holidays around Easter, also to enjoy the first warm weather of the season, the vast majority still prefer gathering with family and celebrating together.
There are, however, some Easter-related things our grandparents would have done and we no longer do. The Fair of Easter Lambs, for instance, is no longer a thing. Lamb is the most traditional dish on Italy's Easter tables and, once upon a time, large fairs were organized on market squares to sell lambs that were then, well… killed and cooked for Easter. These days, the gruesome tradition is no longer popular, not only for hygienic reasons – in today's day and age, we can't quite picture butchering animals without any sort of food and safety regulation and in public – but also because we've been trying to move towards a more ethical approach to Easter food. In other words, many prefer letting the lamb live and picking something different to cook.
In the past, it was also normal for friends, neighbors, and family, to prepare together the food for Easter lunch: think of grandmas gathering to make ravioli, for instance, that were to be shared among their families on the holy day. Today, we are more likely to "share" the same deli or supermarket, because making fresh pasta or complex desserts is no longer as popular as it used to be. Once upon a time, it was also normal to pay a visit to the cemetery on Easter Monday, and lay a flower on our faithful departed's grave; however, this is no longer common, as we prefer to grab sandwiches and torta pasqualina, and head to the countryside for the first picnics of the season.
And while, as I mentioned already, we still like our religious events and processions, some lost much of their popularity. It is the case, for instance, of the Passion of Christ's re-enactments where all the people presented in the Gospel's narration of Jesus' last moments are interpreted by actors in costumes, Jesus included. The event used to be much more widespread in the past, even though there are still some places in Italy where the Passione is represented. Perhaps, the most famous is the one in Enna (Sicily), but the most picturesque is definitely the one in Matera: it takes place among its famous Sassi, where Mel Gibson's movie The Passion of the Christ was filmed.