What are COM.IT.ES and what role do they play for Italians residing abroad? In general, COM.IT.ES are institutes that represent the Italian community. They were established in 1985 and are elected in each consular district every five years by Italians residing abroad.
As representative bodies, the objective of COM.ITES is to facilitate relations between Italians abroad and consular authorities, as well as to organize activities aimed at defining the social, cultural and civil needs of the community. There are about 100 COM.IT.ES in the world, 10 of which are in the USA (New York NY, Los Angeles CA, Boston MA, Detroit MI, Washington DC, Chicago IL, Miami FL, Philadelphia PA, San Francisco CA, Houston TX). Everywhere in the world, elections for the renewal of COM.IT.ES are held in consular districts where there are at least 3,000 members of AIRE (the Registry of Italians residing abroad).
We of L'Italo-Americano interviewed Davide Accomazzo, president of the 12-member council elected in December 2021, to ask him about the objectives and events of COM.IT.ES in Los Angeles – founded on February 13, 1987- which also represents Arizona, New Mexico, Nevada and Southern California.
Accomazzo, who has lived in Los Angeles for more than 20 years, is originally from Genoa, the birthplace of Christopher Columbus and merchant banking. Accomazzo is Chief Investment Officer of THALASSA CAPITAL, Registered Investment Advisor and Family Office, and Professor of Finance at Pepperdine University, at the Graziadio School of Business and Management. He is also the author of the Market Faith investment manual and co-author of the book Alternative Investments.
In addition to being a point of reference for the Italian community and its relations with the consulate, the Italian Cultural Institute and the Italian Trade Commission, what else can be said about the nature of COM.IT.ES?
COM.IT.ES are institutions used to give voice to the needs of Italian citizens residing abroad. They work in close collaboration with consular offices, and they have the task of identifying the various social, cultural and civil needs of the Italian community. They are made up of 12 or 18 members, depending on the number of Italians residing in each consular district, and remain in office for five years.
Beyond the interaction with local institutions, what other aspects do COM.IT.ES focus on and what are you in charge of specifically?
COM.IT.ES. also have the duty to promote any initiative aimed at enhancing Italian products in every field: from cultural to commercial. They are also involved in helping Italian immigrants in need of assistance and care, starting with the elderly. For all these activities, COM.IT.ES. must not (nor can by law) replace the various existing organizations, but they cooperate with them. In fact, COM.IT.ES offer information services for the Italian community and for all those who need them, whether they are first-generation Italian migrants or first, second, and third-generation Italian-Americans).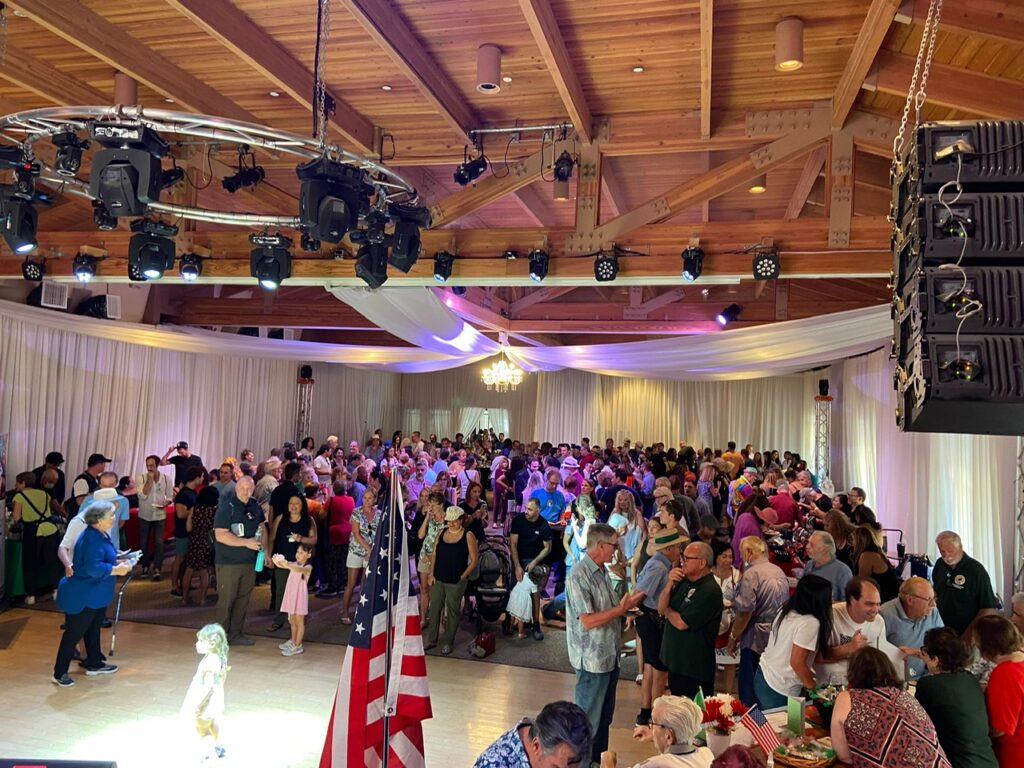 And on a cultural level?
On a cultural level, the main mission of COM.IT.ES is the teaching and promotion of our language, from kindergarten to university. Each year, COM.IT.ES have the task of providing a binding opinion on the allocation of government funding to Italian schools.
What struck you the most, during your first year as a COM.IT.ES member?
The need for a big change and a breath of fresh air. The previous COM.IT.ES failed to be efficient and dissolved before the end of its term. There was the necessity to rebuild from the ashes of what came before, starting from our website and social media… even our e-mailing list needed to be done again. During the election campaign, we realized that many people have an interest in interacting with us but that, often, many others are not aware of our existence. So we created small events to make ourselves known, to make our mission understood and to become part of the community. The event organized in Laguna Hills on Sunday, October 9th, for example, had the goal of introducing ourselves to the Orange County area, outside of the city of Los Angeles. The event had a full program of activities, with sponsors such as local restaurants donating their specialties. We also had three wineries that offered wine tastings. All, of course, with the participation of Vice Consul Pietro Bellinghieri, whom many Italians in the area had not had the opportunity to meet in person, yet. About 200 people attended.
What other events have you organized during 2022?
Another very important event we organized was the one at San Antonio Winery, which is run by an Italian family. Joe Buscaino, who at the time was running with the Democrats in the primaries for Los Angeles mayoral elections, was one of our guests. Then, we understood the need to create something of greater depth so we organized, on October 29th, an event dedicated to the future of Made in Italy, with conferences and meetings dedicated to networking.
What prompted you to join the Los Angeles COM.IT.ES ?
My institutional involvement began a few years ago, with the creation of MEET-Italy, in collaboration with the IIC. We did a high-level event, for networking and for the promotion of Italian excellence. We had, among others, the CEO of Pininfarina, and Maurizio Vecchione, a scientist and collaborator of Bill Gates in the Global Good Fund. We also had JPL scientists as guests. The project went on stand-by with the pandemic but, for me, it has always been a great passion. Often, as Italians, we get lost in a glass of water on an organizational level, when it comes to creating a system. We should be more cohesive because not many have a heritage like ours.
What are your goals for 2023?
We would like to continue the success of these first 12 months. Of course, we'll need to take into account the funds that the new government will give us, which will make a difference. On our website, for instance, we give space to job opportunities coming from the institutions we collaborate with, or from Italian companies: that is an aspect we would like to develop further in 2023.