"Basically, I like images, I was born with images and I like to tell a story through them. This is my life." The passion for the light and the colors that determine the depth and the aesthetics of a shot, as well as the artistic sensitivity with which he manages to paint his own films, have led cinematographer Dante Spinotti to illuminate the greatest Hollywood movie sets. From L.A. Confidential, to Heat, from Public Enemy to The Last of Mohicans, Spinotti had his debut in Rome in the world of television, a reality that he soon abandoned to devote himself entirely to the seventh art. Although he worked in Italy with Benigni, Olmi, Tornatore and Salvatores, in America Spinotti has worked on historical blockbusters, comedies and action films, and he was nominated for an Oscar for The Insider in 1999. "For several years I would go back and forth from Italy. My first experience was in North Carolina with Dino De Laurentiis, where I shot Crimes of the Heart with Diane Keaton, Sissy Spacek and Jessica Lange in 1986," the director of photography of Friulian origin tell me, from his home in Santa Monica.
Dante, what was your first Hollywood movie?
My first real Hollywood movie was Beaches with Bette Midler, produced by Disney and Jeffrey Katzenberg in 1988. At the end of the film, I was offered a contract for four more films with Bette Midler, including a film as director, but at the time I didn't feel like directing.
And is this something that you have re-considered over the years?
No, being a film director is one of the most difficult jobs in the world. You must have the desire to tell a story but also know how to manage the actors, the script; and that's something I had no interest in. The only exception is that I made documentaries about my hometown in Carnia.
You were one of the first to believe in digital, which later proved to be a successful bet. How did you understand its potential?
The big difference is this. A painter can paint and then change what he doesn't like. A musician can listen to his compositions and work on it, the same goes for a writer. In cinema we couldn't do this with film. We had our experience and professionalism but sometimes we shot in the dark, and we weren't quite sure how the light would come out in the scene. With digital you can realize this in real time, so you can correct. And this is an extraordinary thing because it allows you to evaluate what you see, be faster and even braver if you want. Before we would add more light so as not to risk it being dark. With digital you see exactly what you are doing and this is a phenomenal advantage.
How do you work on the images?
My great colleague Vittorio Storaro says that each of us has within two thousand years of cultural experience of humanity; and each of us has his or her personal visual experience, which helps when you have a doubt while making a film. In addition to this, our job is basically to support a story and the emotions it conveys. The director of photography, with the light, the shots, the use of lenses and the camera, must support these emotional aspects. If you rejoice with the protagonist, the image must sustain this sense of joy. Same with fear and drama. It is a matter of functionality and we must also consider the language of the film, the environments, the temporality of the film. All elements that show you how to approach the scenes photographically.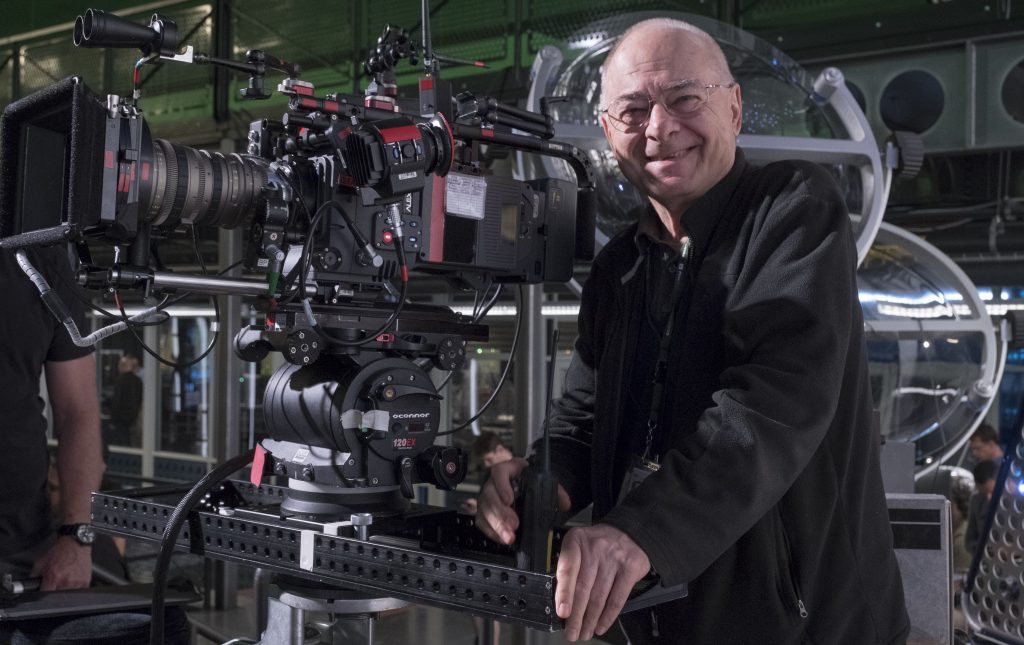 The light in LA, the famous Golden Hour, is said to be found only here. What do you think about it?
I noticed it the very first time I came here with Enzo Biagi; we came to America for a month. Back then I became aware of this light which has its own peculiarity: it is very blue and clear, almost white. In Italy there is a more Mediterranean and golden light.
Why did you come to America with Enzo Biagi?
I came with him in 1974 to do some interviews about Patricia Hearst, who was kidnapped by a group of young people; it was the period of the Symbionese uprisings, in Italy there were the Red Brigades, on which I had made a documentary.
What memories do you have about those first trips to California?
I had been in Los Angeles for ten days a few years before, to investigate the discoveries in the world of special effects made with computers, that were emerging at the time. I had to make a film in Italy with Nicola Carraro and Franco Cristaldi, and they had sent me here to understand what the situation was like. I came to Los Angeles with what would later become my wife, and was lucky enough to meet the people who were first using digital.
What was your impression of the city?
I found  the city to be very magical; I was staying at the Chateau Marmont, and I remember I was struck by these very long streets with Spanish names. It seemed very difficult to move around.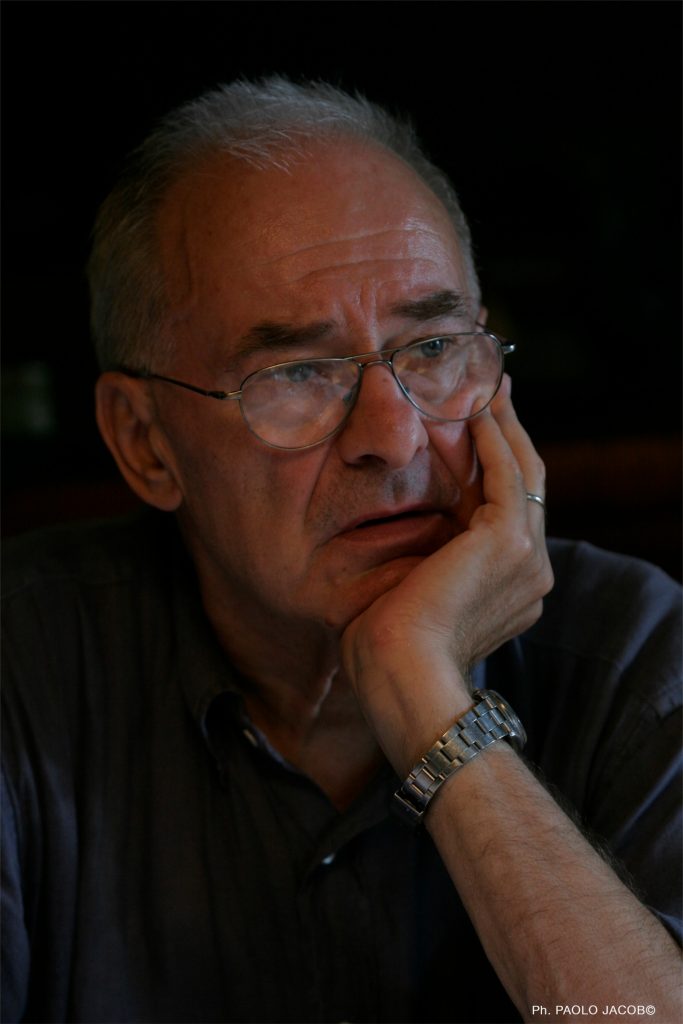 How has the relationship with the city changed over time?
I started to like it when I became a resident here. Coming here to just shoot movies had me spend many hours on set and then go straight to my hotel. LA seemed almost gray to me, but it is a city you need to know to love and appreciate it. When you know it, I think it has no equal.
What are your favorite places?
One of my favorite spots, one I discovered just now during the pandemic, is a hilly area, north of where I live in Santa Monica. Hiking from Mandeville Canyon to Westridge you find some extraordinary walks. From above, you can see the gulf and the whole city, a panorama of unique beauty that has been a real relief for my soul in these months of lockdown.
Other parts you like?
The port of LA is another spectacular area, with all that happens around it and its extreme situations, like people who bet on dogs. There is always a lot of humanity, a lot of diversity, there are people from all over the world and, perhaps, this is one of the most fascinating things.
Did your work help you discover aspects of the city you didn't know?
I've been lucky enough to work on films like Michael Mann's Heat and LA Confidential and these got me to know the city quite thoroughly. LA has many faces and changes according to the various areas. In the center I shot at night with a bulletproof vest during the preparation of the film Heat; flanked by a police captain we would go see drug sites, the industrial area of ​​Downtown. I recall it full of improvised bonfires. When we shot LA Confidential, on the other hand, we went to West Adams, a residential area with historic houses in the craftsman style very popular in the 30s, 40s, 50s, but which is no longer popular today.
Which movie are you most fond of?
Each movie has things that I am fond of, and others that are not entirely happy memories. The last film I shot here and I'm proud of is the thriller Fatale, starring Hilary Swank, due out in January and shot by Deon Taylor, a close friend of mine, a very young, very talented director and former basketball player. Another film that is very dear to me is the one my wife and I produced for our son Riccardo. It's called Where are you and Anthony Hopkins is also in the cast. The latest editing version is really nice and this, too, is all shot in LA, with the final scene shot in the desert. When you face a film as a producer you end up getting to know the city more intimately, because you go around to see the places, you interact with people and with various realities that you may not have known before.
What is your first memory related to photography?
The passion for my work has a long story behind. As a child when I was 12,13 I developed photographs and in my town of Lendinara, in Polesine. I was the official photographer of the football team. I remember I would stand behind the goalkeeper to take pictures of the actions and goals; the photos were then printed, enlarged and placed in bars around town, and said "Fotografie Spinotti."
And what happened then?
Then at the age of 18 I moved to Kenya where my father's brother, who was a film operator, lived. I couldn't stand to finish high school and my parents, not knowing what to do and knowing about my passion for photography, decided to send me to him. I was in charge of repairing cameras, which were my passion. After a few months I realized that was my path. I had some incredible experiences there, like when I filmed Jomo Kenyatta coming out of captivity.
Do you often go back to Italy?
Yes, I always come back at least a couple of times a year. I have always spent Christmas in the mountains in my family home, or in Rome which is the city where I started working in cinema, as well as the city of my wife and my son. Hope to be back soon.
What do you miss about Italy?
I've never see things in these terms. Having left at 18 and having started traveling early, I don't have a world view divided by nations. I am very fond of both America and Italy, each represents different things for me and I feel a citizen of the world.