After canceling the 2020 season because of the pandemic, SIFF Cinema Italian Style returned to Seattle for a week in early November, showcasing 13 films to celebrate the festival's 13th season.
"Seattle loves this festival," declared SIFF's Artistic Director Beth Barrett. "And it's no wonder: these films are passionate, heartbreaking, funny, inspiring, and thought-provoking. They're 13 wonderful ways to celebrate the festival's 13th year."
This year, all films were shown at the SIFF Cinema Egyptian on Capitol Hill. In addition, eight films could be viewed on the SIFF Channel, its online streaming portal. Because international travel was still iffy, veteran SIFF programmer Angelo Acerbi arranged for pre-recorded Q&A sessions with three of the directors — Leonardo di Costanzo (The Inner Cage), Stefano Sardo (With or Without You), and Alessandro Gassmann (The Great Silence) – to air after each film was screened.
"One of the best new things that spun out of the pandemic is more virtual Q&A sessions," said Barrett. "We're able to hear from more directors who otherwise might not be able to travel and attend these screenings in person. Their insights and behind-the-scenes perspectives offer so much more to the movie experience."
As always, comedy featured large this years, perhaps as an antidote against the darkness of the pandemic. One of the top comedies screened was The Predators (I Predatori) by director Pietro Castellitto, who won the 2021 Donatello Award for best new director.  The film looks at what happens when two families from very different backgrounds meet, or should we say, collide!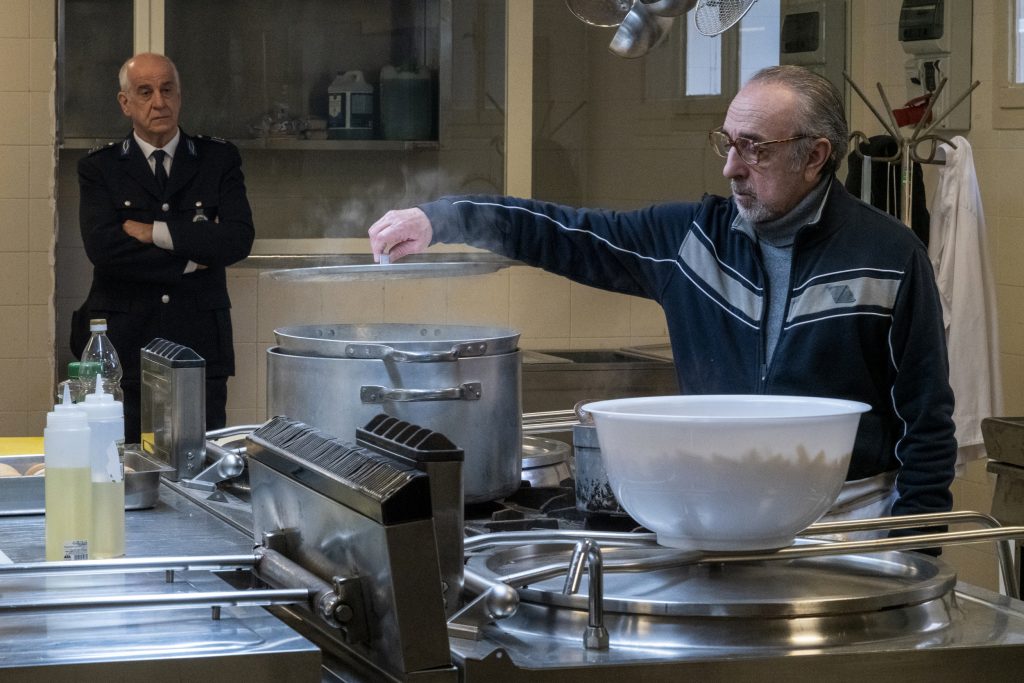 Also shown were the comedies Three Perfect Daughters (É per il tuo Bene), directed by Rolando Ravello; Like a Cat on a Highway 2 (Come un Gatto in Tangenziale – Ritorno a Coccia di Morto), directed by Riccardo Milani; and The Great Silence (Il Silenzio Grande), directed by Alessandro Gassmann.
Although a little bit of everything was on tap this year – from dramas to documentaries to romantic comedies – the festival offered several films that were particularly inspirational when viewed through the prism of the pandemic. These included two documentaries and a prison drama featuring award-winning actor Toni Servillo and a stellar ensemble cast.
To make the documentary Futura, three directors (Alice Rohrwacher, Pietro Marcello and Francesco Munzi) traveled throughout Italy for about a year, interviewing 15- to 20-year-olds about their dreams, hopes, and fears for the future. The project, which began in winter 2020, coincided with the start of the pandemic and its subsequent waves. Seeing how these young people responded to the challenge, and being privy to their comments and observations, is both disarming and thought-provoking, as they talk candidly about their families, politics, social media, gender identity, racism, and more.
The second documentary, Ezio Bosso: The Things that Remain (Le Cose Che Restano) by director Giorgio Verdelli, is a moving tribute to this musician, composer, and conductor. The documentary provides a close-up look at the last decade of Bosso's life, using previously recorded video along with present-day interviews with fellow musicians, friends and family.
Born in Turin in 1971, Bosso died in May 2020 from cancer. Despite the progressive nature of his disease, all too painfully evident as the film proceeds, the gifted musician continued to perform, compose, enjoy friends and live life as fully as he could until the very end. The overwhelming joy on Bosso's face when he appeared on stage at the San Remo Music Festival in 2016 is stunning to witness.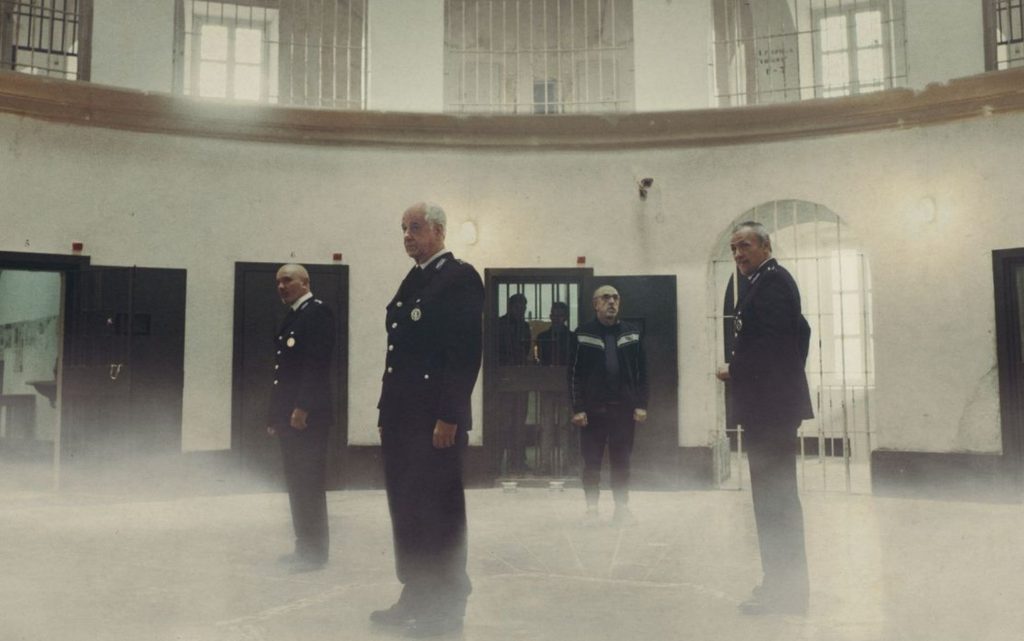 At the end of the film, Bosso makes a lasting gift to the public, an unreleased song called The Things That Remain. It was created, as Bosso said in the film, because "everyone will tell their own story and I can only suggest mine."
Completely different thematically but equally powerful is the new drama, The Inner Cage (Ariaferma), starring acting great Toni Servillo of The Great Beauty (La Grande Bellezza).
Directed by Leonardo di Costanzo, the film takes place over the course of a few days in a remotely located prison that is being decommissioned. Only a dozen or so prisoners remain, guarded by 15 correctional officers who are waiting to transfer to another site. A violent rainstorm one evening forces these two groups, normally enemies, into a short truce and tentative co-existence.
The two main characters, the captain of the guards (played by Servillo) and il capo of the prisoners (Silvio Orlando) are similar in age but their paths in life have greatly diverged. The film shows a growing understanding between the two men, much of it occurring in the prison kitchen.
Cinema Italian Style has been a popular addition to the Seattle cultural landscape since its inception. The November time frame works well, not only to combat the seasonal blues but also to give organizers access to films that played at festivals in Venice and Rome, or were recently released for Oscar consideration. Most of the films screened this year were released in 2021.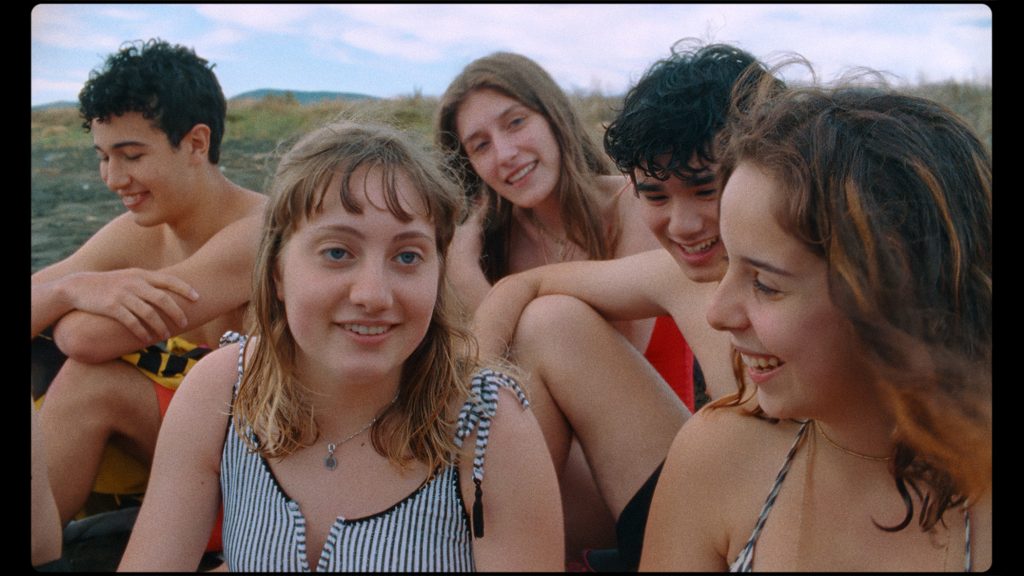 The festival is notable for its focus on contemporary film. "The films we offer are usually brand new to North American audiences or have not been shown a great deal," said Barrett. "They give a range of what is happening cinematographically in Italy and span all films types — comedy, Mafia dramas, war dramas, thrillers, documentaries. There's something for everyone."
Community participation is a defining factor, whether that be as a sponsor, Italian community member, or the general public. This year's presenting sponsors are Luce Cinecittà, Seattle Perugia Sister City Association, Tutta Bella, and the Italian Cultural Institute in San Francisco under the auspices of San Francisco's Italian Consulate General.