Have you ever wondered about the origins of the humble breadstick, or grissino, as it's known in Italy? This slender, crunchy bread, a staple on Italian tables and beyond, has a pretty curious history.
It all begins in the 17th century, in the city of Turin, in Piedmont, where young prince Vittorio Amedeo II, known for his frail constitution and sensitive stomach, struggled to digest the crumb of regular bread.
What could be done to help the future king enjoy the staple food of his kingdom without discomfort?
Enter Antonio Brunero, the innovative baker of the House of Savoy. Tasked with solving the prince's dietary dilemma, Brunero devised a bread that was all crust and no crumb. The result? The first grissino, a breadstick that was not only easier to digest but also simple to preserve and transport. Poor Vittorio Amedeo II must have been delighted when he realized that his baker managed to create a "bread" he could enjoy, but he wasn't to be the only one to appreciate Brunero's invention for long.
Indeed, the grissino quickly gained popularity, its fame reaching even the illustrious Napoleon Bonaparte who was so obsessed with what he called petits bâtons de Turin, or"small sticks from Turin," to establish a courier service between Turin and Paris and ensure a steady supply of his favorite snack.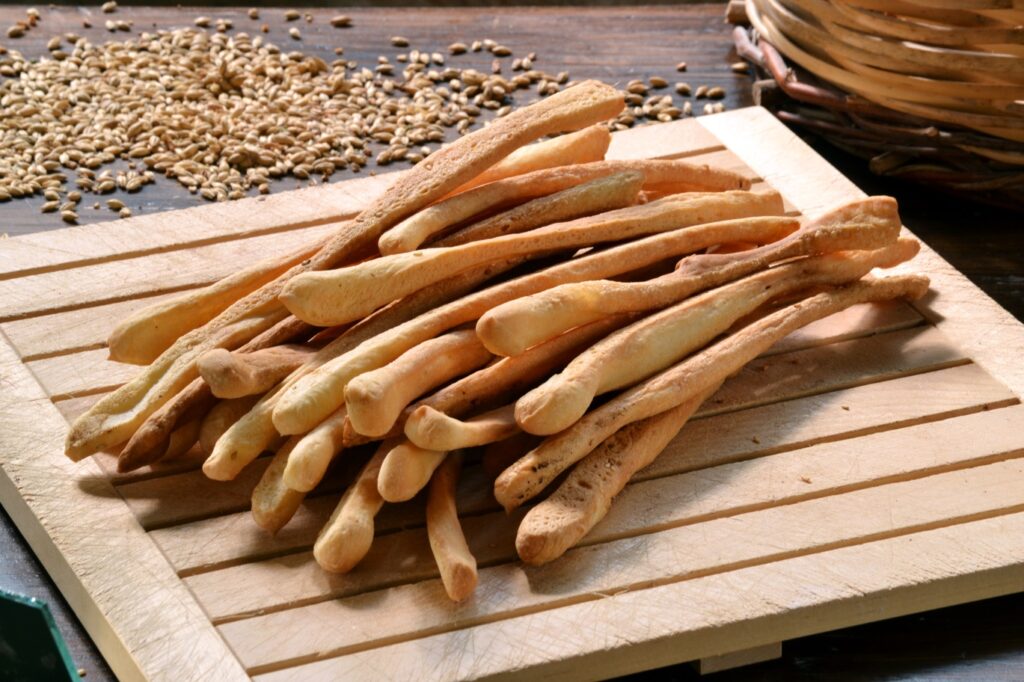 Over the years, the grissino has evolved, reflecting the changing tastes and dietary preferences of its consumers. From wholemeal to kamut, sesame to fennel, and even sweet variants with chocolate, sugar, or caramel, the grissino family has expanded, offering something for everyone. Yet, the traditional robatà grissino, with its characteristic nodosity from hand-rolling, remains a favorite. And as many of you may already know, grissino is pretty versatile and can be both a great complement to a meal or a perfect snack, especially if you dip it in chocolate spread or wrap prosciutto around it!
So, the next time you reach for a breadstick, whether at a restaurant or your local supermarket, take a moment to appreciate its history: each crunch is a reminder of Antonio Brunero's ingenuity, of a young prince's dietary dilemma, and of a culinary tradition that continues to thrive.