The environmental impact of the fashion industry, due to the ever-growing world population and the consequent demand for products, is a much-discussed issue in the textile industry. A solution for what is considered one of the most polluting sectors in the world could come from the introduction and use of vegetable leathers, in particular a new ecological and vegan leather derived from fungi called mycelium leather, a material that imitates the look and feel of animal leather.
Italian Anna Sammarco, engineer, fashion strategist, and sustainability advocate, has been working in the field for years leading strategic initiatives, studying innovations, and teaming up with people who can provide substantial change. After a career in the field of energy production, Sammarco moved on to the fashion industry where she continued to work on innovation and sustainable business strategies for world-famous London fashion house Burberry. After 12 years in the UK, 34-year-old Anna, originally from Naples, moved with her family to Boston, MA, where she has been working for a year. In Boston, she wants to make the world of fashion more sustainable and responsible and, in this optic, mycelium leather could be a game-changer.
"Since we are well aware of our planet's current state of emergency and of the urgency to act, sustainable practices and product innovation play a crucial role in addressing the challenges that lie ahead, " Anna explains to us. "My mission is to help brands, start-up suppliers, manufacturers, and all fashion professionals and students understand how we can regenerate our world and our communities.
Anna, tell us what you do now that you are in the US.
I am currently in Boston and I am a consultant for a startup, Ecovative, which has been on the market for 15 years. We are launching this mushroom-based material, mycelium leather, in the fashion industry because it is very similar to leather. I am helping them develop a strategy and create a product that is vegan, 100% natural, and plastic-free. Something totally new in the fashion industry that can be used to make shoes, bags, belts, etc.
Is mycelium leather used in other sectors?
Yes. The company I work for has been using it for almost 15 years in the food and packaging sectors, respectively for the production of bacon and packaging. We also work with very well-known companies in the beauty sector such as Estée Lauder. My role now is to create a supply chain, thanks to my knowledge in the sector.
What kind of characteristics must mycelium leather have to be used?
It must meet the properties that allow it to perform in a certain way, such as strength and elasticity, characteristics the material needs to meet the standards of most major brands. The interesting thing is that it is possible to modify the properties of these mushrooms by changing temperature, humidity, and light. Research is all carried out in a laboratory in Albany, Upstate New York, where there are many biotechnology companies.
What is the timeline for its commercialization in fashion?
It will be ready in the next year, year and a half.
How is mycelium leather more sustainable than classic leather?
The process to obtain animal leather is as follows: the animal is cleaned, the skin prepared, and sent to the tannery which then transforms it for the finished product. Ecovative manages to produce something that is comparable to the leather that arrives at the tannery, but which is even better from an environmental point of view because there are fewer resources involved in the tanning process. What the tannery gets is something that doesn't have to be cleaned but is ready to be dyed.
Now that you working in the US, what kind of differences do you see with Europe?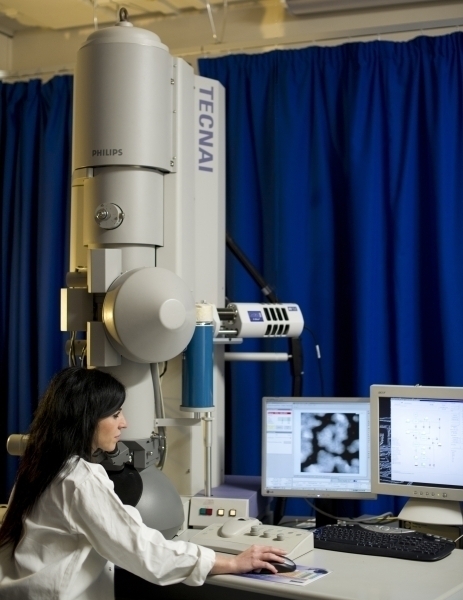 In America, we started a little later but there are the same ambitions about sustainability as in Europe. The same can be said about innovation. The difference lies more in the roles, because being the USA larger, they can become the perfect pole, but Europe is where production is; so the idea can be developed here but the subsequent production phase will still have to be brought to Europe.
Will Italian brands embrace this philosophy?
Yes, of course, we already work with some Italian brands. The company is also trying to bring the production of this raw material to Europe, including Italy, precisely to reduce the environmental impact associated with transport. There are many tanneries here in the USA too, but the main ones for luxury brands are in Italy, France and, to a lesser extent, also in Spain. So the supply chain creation work aims to find partners in Italy who collaborate with Ecovative to refine the material so that it can be presented to luxury brands. On the one hand, work is being done to make partnerships with brands, and on the other to create partnerships with tanneries. In this way, the brands make it clear to the tanneries that there is interest and demand, and the tanneries are encouraged to invest in terms of time and research to obtain this new material.
After your experience at the Center for Sustainable Fashion, London College of Fashion, you are now also collaborating with the prestigious MIT in Boston. In what terms?
The MIT has a sustainability center that is part of the Sloan School of Management, whose MBA is carried out in partnership with a number of companies from various sectors. I am Advisor & Mentor of the Sustainability Lab class in which the MIT partner companies present students with a problem related to sustainability, a problem that students must solve. I support students in finding the solution to these problems.
What is your dream for the future?
More than a dream, mine is a mission. I hope to have an impact on several levels, to help collaboration not only within one sector but also between different sectors. If we think of the idea of circular production, therefore, of the recycling of a finished product, the fashion industry has a limitation, because it insists on considering only the idea of recycling materials to make them re-usable. This is achievable in some cases but not achievable in others because there are technical limitations. On the other hand, if a partnership was made between the fashion and the aerospace sector, or between the fashion and the automotive sector, what cannot be recycled in the fashion world could be used to produce elements of the engine of a car or other components inside and outside the car. What may have no value in the fashion world may have value in another, but the
connections between the various sectors are lacking. My goal is precisely to create them and generate new paths and new exchanges.