Happy Christmas, Buon Natale a tutti!  Festivities, even in this dreadful Covid-19 climate, remain a time to think positive and smile. And is there a better way to celebrate that making a toast? In English, we use the word cheers, in Italy,  we use cin cin (pronounced tcheen-tcheen). Cin cin is so much like cheers that the popular 1980s TV series Cheers was called Cin Cin in Italy.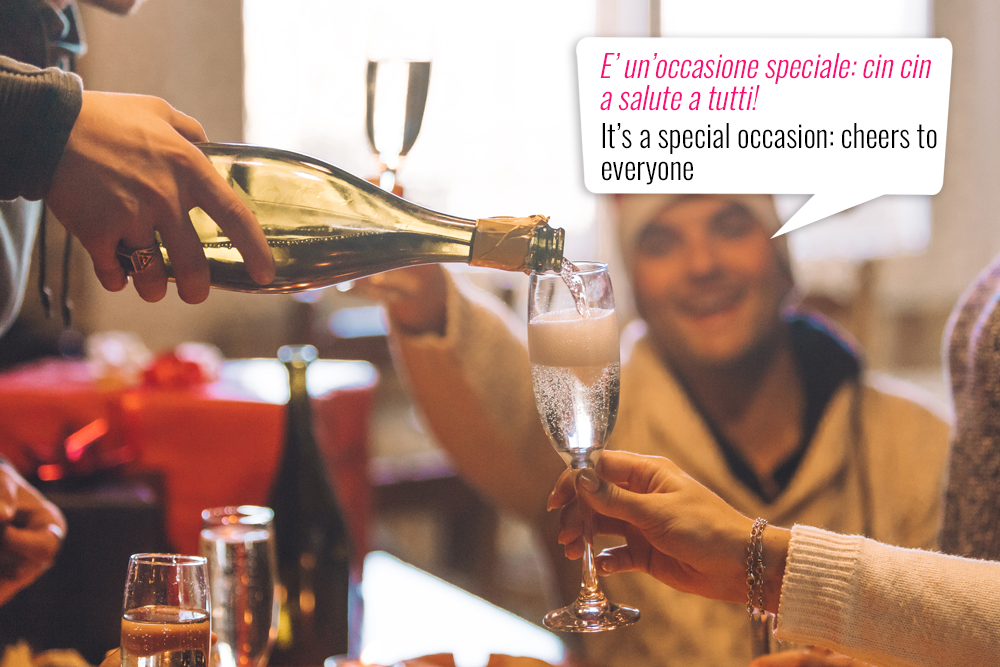 It may be part of our everyday language, but cin cin has a very exotic etymology, one that for once, has nothing to do with Latin. Its origins are, apparently, to be found in the Chinese word ch'ing, "you're welcome," which was usually used twice in a row, giving us ch'ing ch'ing. Victorian sailors and traders started using an anglicized version of it, chin chin among themselves and, soon, the expression landed in Europe following the ways of trade. In Great Britain, even officers of the Royal British Army were known to use it.
The step from the land of Albion to Italy was a short one, and cin cin, which sounded so much like glasses clicking against one another, became synonym with having a toast. The spelling changed, though, because in Italian -ch sounds like -k, so the "h" dropped leaving us with the word we know today.
One last think: according to modern galateo, using cin cin isn't very polite: we should always opt for other options like salute or alla nostra ("to us").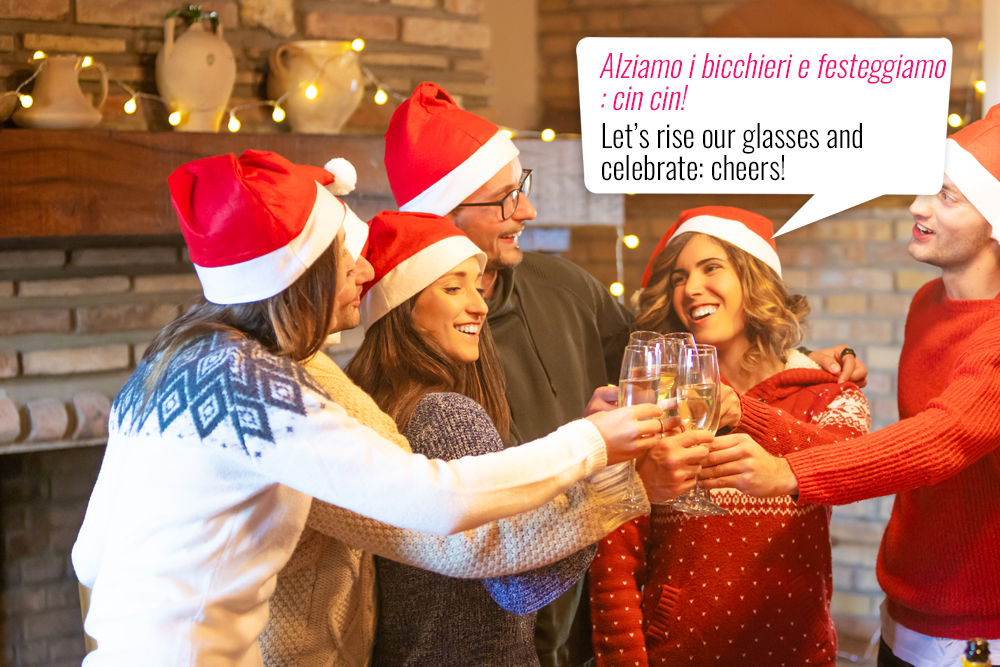 — Alziamo i bicchieri e festeggiamo: cin cin!
— Let's rise our glasses and celebrate: cheers!
— E' un'occasione speciale: cin cin a salute a tutti!
— It's a special occasion: cheers to everyone.
— Ti ricordi Cin Cin, la serie Americana ambientata a Boston?
— Do you remember Cheers, the American sit-com set in Boston?