Poetry is more than the words making its verse, more than rhymes and assonances. It evokes entire worlds, paints feelings, creates sensations. It is, essentially, an expression of the soul, the way feelings communicate, a form of sharing. Poetry must give voice to our emotions, help us see beyond the immediate, sublimate our life experience to leave a trace of it.
The work of musical notes, the power of music, is not that different: it connects us with our soul and leads us to faraway worlds. It makes us dream, soothes the pain, expresses our energy, and changes our sensations. It creates emotional short-circuits. It is an instrument of expression and sharing, a transcendent and aesthetic experience, it is the voice of our thoughts and moods.
Here, beauty, listening, openness to others are the common denominator. They develop our ability to abstract, they increase our analytical and linguistic competencies, they refine our concentration, our self-control, our attention, the way we perceive and analyze our being. They lead us to imagination. Why shouldn't we, then, let poetry and imagination, listening and melodies, guide us?
Claudio Abbado, one of the most famous and greatest conductors in the world, who conducted some of the most prestigious orchestras on Earth, said: "We shouldn't teach music to children to make them great musicians, but to make sure they learn to listen and, as a consequence, to be listened to." Evidently, it isn't only a matter of sounds, chords, harmonies or rhythms. Music, just like poetry and art, means development, it is the expression and transmission of sensibility, perceptions, sharing, and not only of creativity and skills. Abbado continued, stating that "culture is a primary, common good, as essential as water. Theaters, libraries, cinemas are like aqueducts." If water is essential, then the aqueduct is a network that connects all of us, from which we all drink to survive and to receive an essential element. We cannot live without it.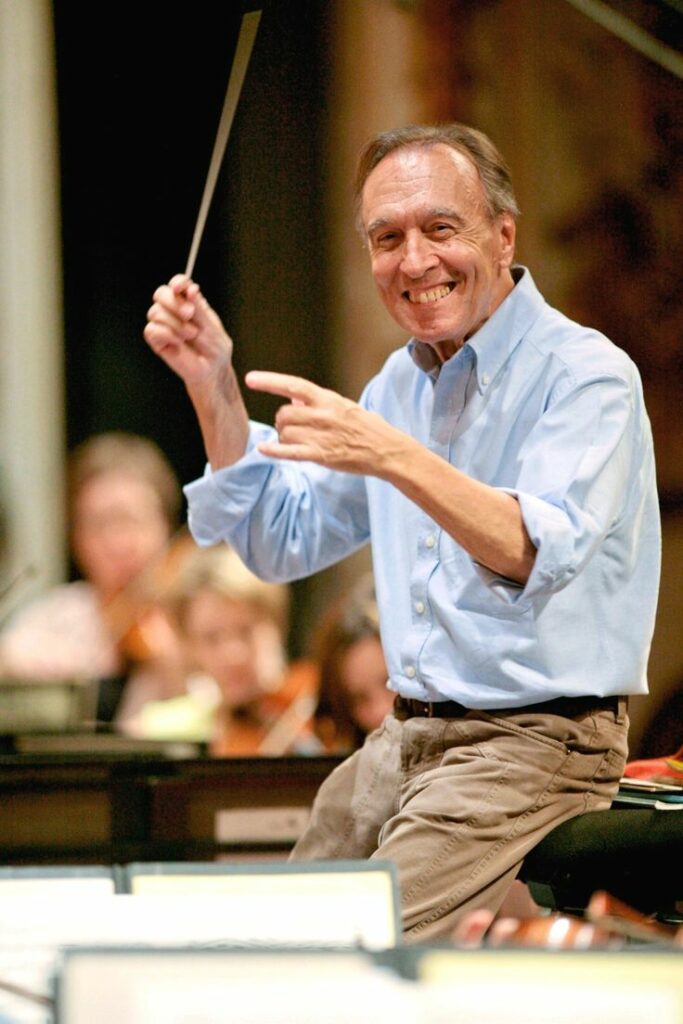 There is more. German philosopher Hans Gadamer, founder of hermeneutics and one of the most important thinkers of the 20th century, said: "Culture is the only thing humanity has that, when shared, grows instead of becoming smaller." This conception sees art as growth; it sees the aesthetic experience as something that can radically change those who create it and those who benefit from it, and that leads us to gain a greater vision of ourselves and the world surrounding us. According to Gadamer's interpretation, art translates as the understanding of reality, that is, it is a hermeneutical act: continuous interpretation, elaboration aimed at understanding. A research method that wants to reach the real core of the matter. In the end, it's the exact same approach that led the creative and expressive art of a musical genius, who contributed to the creation of large segments of popular culture, intended as shared knowledge and beauty: Ennio Morricone.
The creative moment, research: this is his white page. A musical experience that is also visual, empathic, captivating, evocative, that leaves a mark in our memory: this is the result. His soundtracks -hundreds and hundreds of them – the memorable songs he arranged, the music that made him popular not only among the musical élites but also among common people: they left a sign. A sign that goes beyond performers and movies, because they lived independently from them: such autonomy is the result of Morricone's hermeneutic research. His key to leaving a mark in this world is his work on notes and the constant, methodical quest for a perfect sound. A communicative power that transcends the barriers of space and time; music that can touch the heart, the thoughts, and the soul of everyone, because it creates true, extraordinary emotions.
Rolling Stones magazine considers him the best Italian artist of all times and the awards he received (among them, three Grammy Awards, three Golden Globes and five nominations to them, six Baftas, ten David di Donatello and six more nominations, ten Nastri d'Argento and one nomination, two European Film Awards, one Leone d'Oro to lifetime achievements, two Oscars, one of which to lifetime achievements, and five more nominations) do not do him justice. If cinema chose him, if directors so different from one another – from Bertolucci to Tarantino, from Polanski to Almodovar – chose him, it's because of his expressivity, his ability to communicate, to deliver emotions, to be evocative. If they chose him, it means art needs all of these qualities.