The future as we imagined it by watching science fiction movies could be closer than we believe. In particular, a project created in 2012 from a vision of entrepreneur Elon Musk, who hypothesized a super speed ground-level transportation system, in which people could travel in a hovering pod inside a vacuum tube at a very high speed, could soon become reality.
Italian director Andrea La Mendola, who moved from Turin to Los Angeles in 2007 to continue his career in cinema and who started in Italy with his production company, Indyca, is part of the project.
With the skills he learned behind the camera, a degree in engineering linked to the world of software and the world of visual effects, and an innate managerial talent, La Mendola has impressed the top management of Hyperloop Transportation Technology, to the point he not only was asked to direct a documentary on the project,  but also to  be in charge of the company's international engineering team working on the development of the Hyperloop bullet train.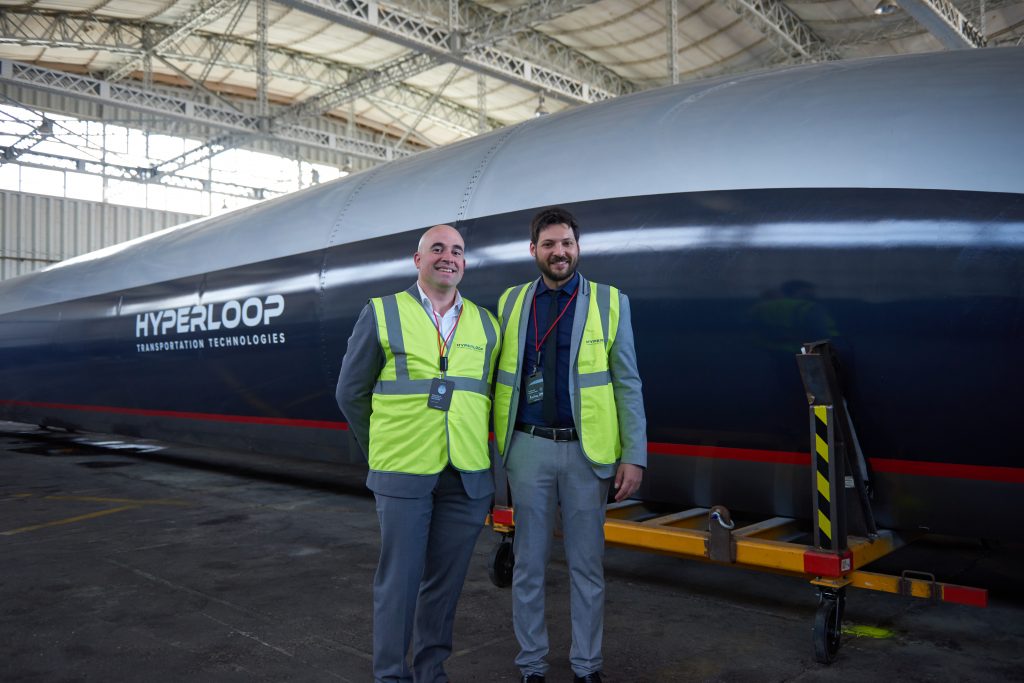 Andrea, you are currently the Chief Operating Officer of Hyperloop TT but when did your adventure in the USA start?
I came to California for the first time when, through the University of Turin, I was asked to direct a documentary about Los Angeles as seen by David Lynch. I stayed in LA for three months and fell in love with the city. Basically, I thought it could have been the right place to achieve my goals. So, in 2011 I decided to enroll in a directing class at UCLA, I graduated at the end of 2012 and from there I began to experience the world of independent cinema in Los Angeles for a while. I started working as an assistant director for short films, music videos and independent film projects.
What did you like about Los Angeles?
The feeling of being able to dream. And that your dream is actually within reach. There is an inclusive energy that makes you try, do even more, push yourself beyond your limits. In my opinion it is not an easy place. You have to be very proactive in your actions.
How did you go from the movie industry to working for Hyperloop TT?
In 2015, I got to know the founder of TT, Transportation Technology, who asked me to help him develop the company's message with a documentary about Hyperloop. We wanted to tell about the experiences of all the people who were working on it. To make this documentary, I practically interviewed scientists from all over the world who told me about the Hyperloop project, and I found myself in a fairly unique position: I was in fact one of the few who really knew all those involved in the project, in various departments and in various fields.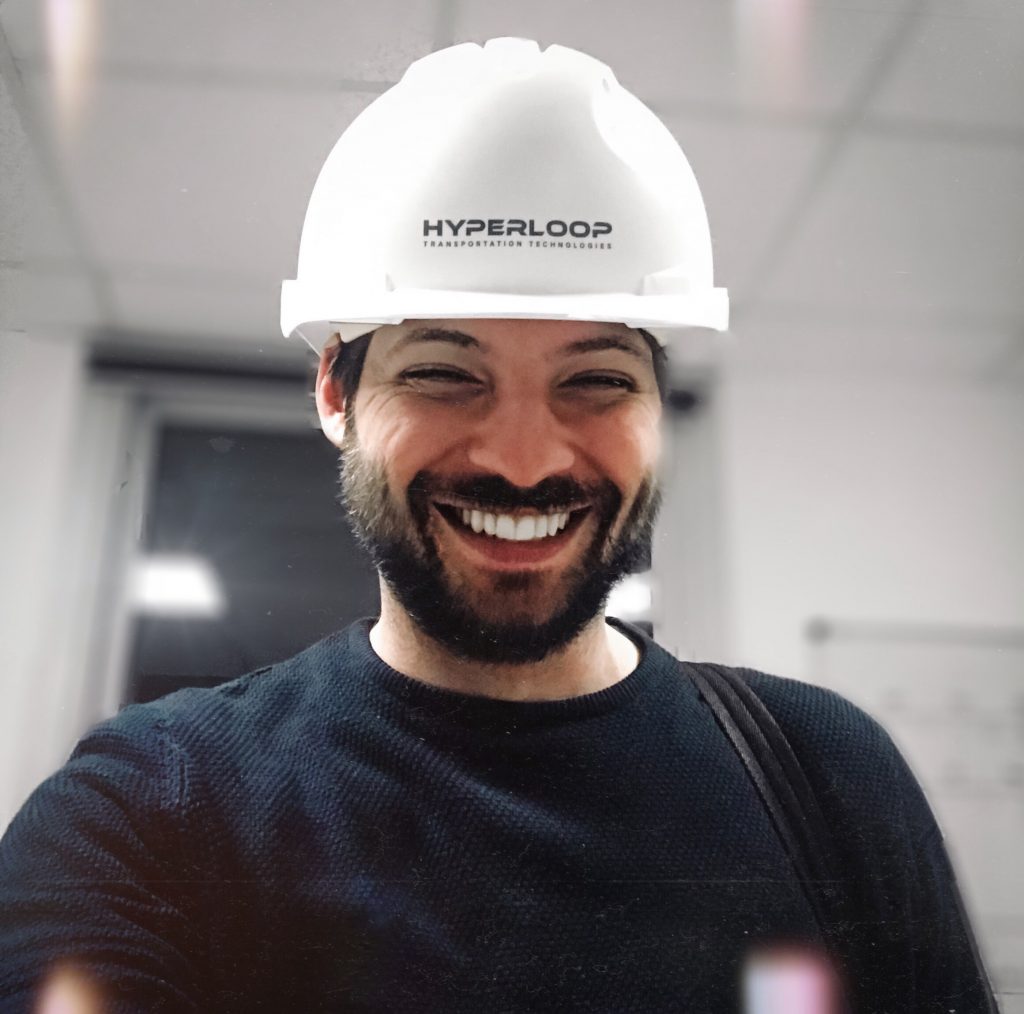 And what happened then?
I realized there were many things that could have been improved within management, organization, product development, so I took my ideas to the CEO of the company. And they told me they were interested in using not only my skills in film, but also in engineering. In fact, I did study engineering and so I was able to combine together creativity and technology to improve the company and create a more efficient management.
What fascinated you about Hyperloop?
It is a project that makes you dream, because it shows how our life can change in a radical way thanks to the introduction of a new, extremely fast transport system that would enable us to travel from one city to another in a fraction of the time it takes nowadays. It's like seeing for real the future we used to see on TV or at the cinema, but even better, because the project is environmentally sustainable. The system produces more energy than it consumes, and it has such a high value and social impact it has to be developed. Personally, I felt I had the duty to be part of it.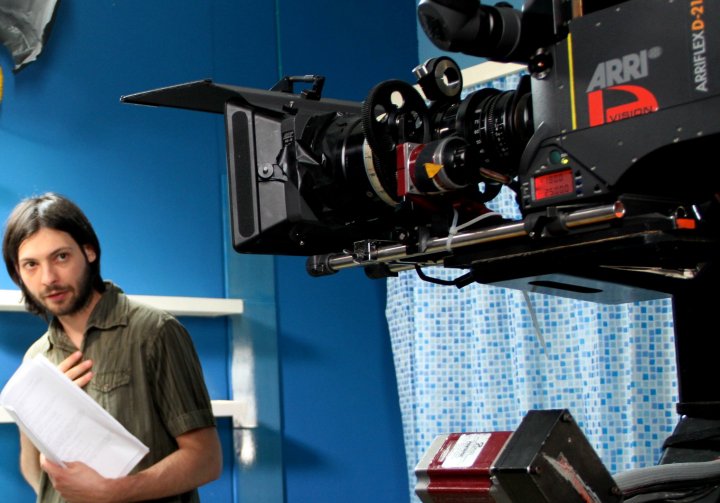 Are you based in LA?
Yes, but we have offices in France, Spain, the United Arab Emirates, the United States, Brazil. To date we have more than 30 countries involved in this project, more than 800 contributors and more than 50 partner companies. We currently have an area where we test the technology in Toulouse, France.
What is the next step?
The next step is creating 5 kilometers of Hyperloop for every day travel. On the one hand, it'll attract people, who will experience this new transport system; on the other, it'll be an opportunity to showcase Hyperloop internationally, so that governments can then propose the project in their own national or regional context.
Is it accurate to call it a superfast train or is it reductive?
It is not a train, it is not a plane, it is a combination of the two. Taking the advantages of one and the other, Hyperloop will be considered a new transport system in all aspects. However, it is clear that, in our collective imagination, it is very much close to a superfast train because it moves just a little above the ground.
The initial project was developed in 2012 by Elon Musk, who then left it open source. He has always been a great supporter.
Yes, according to Elon Musk the Hyperloop would be a valid alternative to a high-speed train to connect Los Angeles to San Francisco. Then he didn't have time to develop the project, because he was busy with SpaceX and our Transportation Technologies company was the first in the world to take the project in hand and develop the group commercially. But Los Angeles – San Francisco is not one of our upcoming projects at the moment. We are moving to other territories. In the United States, we have a project that connects Chicago, Cleveland and Pittsburgh, another in the UAE and also a series of other routes that are in this phase of… let's say… preliminary analysis.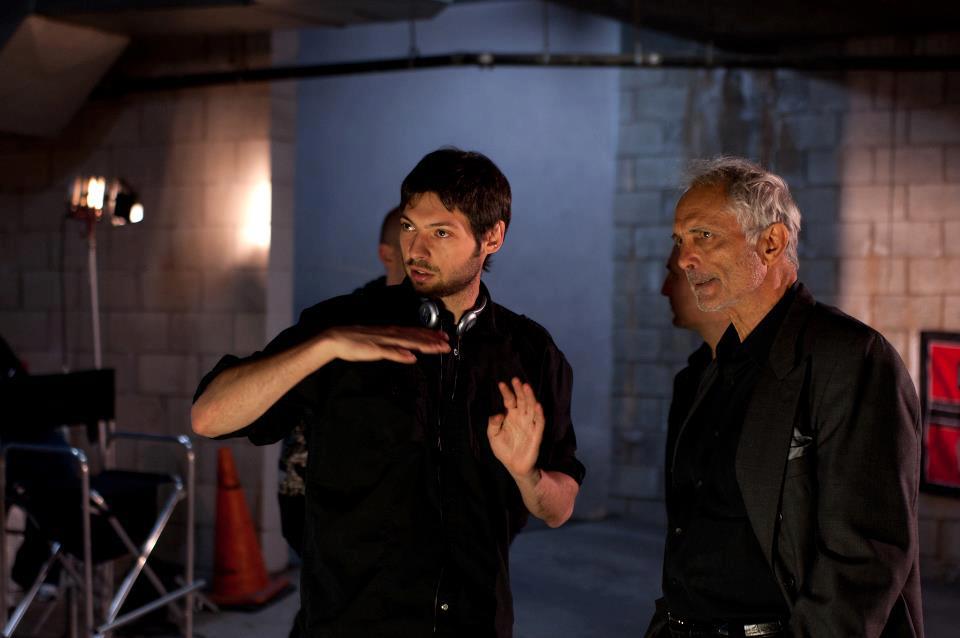 On a personal level, do you feel you have achieved your American dream?
Probably being in the United States led me to see my life in a slightly different way, to make different choices and to re-evaluate a whole series of things that came with me from Italy.  But when it comes to my professional path, I must say that Italy has been equally important in terms of growth, education and culture. I took a bit of the positive aspects of Italy and managed to enhance them in the United States. Clearly, here they give you incredible opportunities that in Italy may be harder to come by.
What is your dream?
My dream is to make an impact on society. One of the reasons I've always loved cinema is because it allowed me to tell stories to a large audience and leave a message. I noticed the same pattern in the Hyperloop project because, through innovation and technology, we can create a message and impact strongly the community.