The Romans certainly knew a thing or two about beautiful yet sturdy, long-lasting architecture: I remember thinking just that the first time I visited the majestic Pont du Gard, in the South of France – closer to where I am from than Rome itself – a colossal aqueduct built in the 1st century AD to carry water to Nemausus, the city today known as Nîmes. Two thousand years old and still standing, just like the Coliseum, the Pantheon, or the Arena di Verona. And there is no magic involved, just concrete. 
Roman concrete has been studied by modern engineers for decades and it is easy to understand why: it lasts. It lasts more than any of our modern buildings will ever do, but why? To be fair, the Romans didn't invent concrete, even though they are certainly the ones who made it famous. According to historians, the first concrete structures date back to 6500 BC and were built in Syria and Jordan: Nabatea traders would make houses, floors, and underground water cisterns with it. Later, around 3000 BC, concrete made its appearance in Egypt and China: Egyptians used gypsum mortars and lime in the construction of the pyramids, and a type of cement was also used to build the Great Wall of China, very much in the same period.
But in these instances, the use of concrete was an exception. What made things different in Rome was that, there, building with it became the norm. Concrete, with its initial malleability and its eternal solidity, became the perfect instrument for Roman architects to exercise their ingenuity and creativity: with it, the sky was the only limit.
But Roman concrete – the one that, with marble and travertine, made the caput mundi eternal – was not the same as the one we use these days and it's all down to chemistry. According to modern researchers, its chemical composition gives it a resistance that modern concrete cannot achieve. Today's concrete is made largely of portland cement –  a combination of baked and crushed limestone, clay, silica sand, chalk, and other minerals – and aggregate, made up of sand and rocks. The aggregate strengthens the concrete and helps save on cement; when, in a final, well-known step, we add water to the mix, chemistry binds together all the elements. Concrete's composition is such that once this initial chemical reaction is completed, no other takes place: in other words, modern engineers want their concrete to be as chemically inert as possible, to avoid changes in composition that could potentially weaken buildings.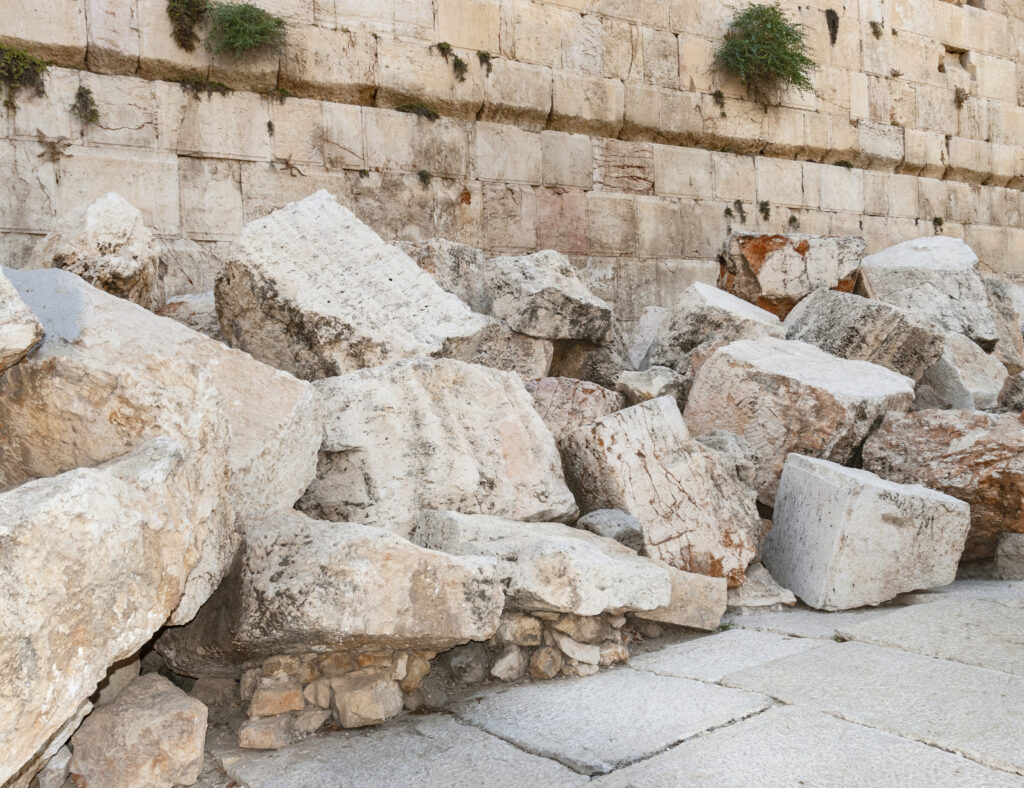 The Romans had a different view of things. Their concrete was a much simpler affair, a mix of limestone and volcanic rock aggregates, easily available around the capital, and this is what made the difference. Contrarily to modern aggregate, volcanic rock is very reactive, which means Roman concrete could remain chemically active even after it hardened. But this was exactly what Roman engineers wanted because continuous chemical activity meant the concrete became harder and stronger in time.
Marie Jackson, a geologist at the University of Utah, whose studies focus on Roman concrete, explained it clearly to BBC Travel's Alex Fox: "Romans wanted their concrete to react. They chose an aggregate that would continue to participate in the concrete processes over time," and through which small cracks and damages, in fact, fixed themselves naturally.
It is exactly this ongoing, long-lasting regeneration made possible by volcanic aggregate, that transformed Roman buildings into the symbol itself of longevity. To say it with Renato Perrucchio, a mechanical engineer at the University of Rochester, NY, also cited by Fox in his article, "Modern concrete construction might last 100 years with maintenance, but some Roman structures have survived 1000 years or more, essentially unassisted." We're looking at you, Pont du Gard, Coliseum and co.
The idea of using again Roman-style concrete is appealing, especially in light of today's efforts to create sustainable buildings. Admir Masic, an MIT material scientist, says that modern concrete may be stable, but its production is far from being environmentally friendly because the production of Portland cement causes around 8% of the world's carbon emissions. Masic and Marie Jackson have been both working on applying their studies on Roman concrete to today's needs, with the aim of making a more sustainable material.
For instance, Roman concrete only needs to be heated at 900C, basically half of the temperature needed for portland cement: this alone could reduce carbon emissions associated with its production greatly. There are some drawbacks, though, because Roman concrete takes much longer to set than the modern: up to six months, against the 28 days of portland cement. Yet, Masic believes today's technology and some research could solve the problem, and he has been working on a potential solution himself: injecting Roman concrete with carbon dioxide could reduce curing time to only a handful of days. As he rightly points out in Fox's article, it isn't a matter of copying the Romans, but learning from them.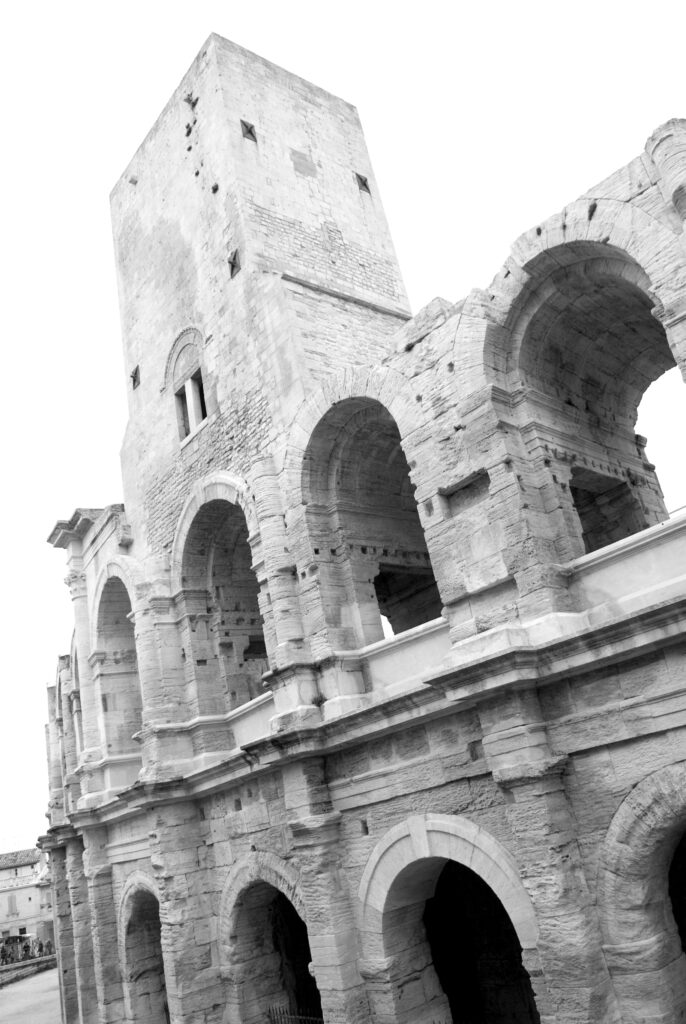 Last but not least, we shouldn't forget that, thanks to its durability, Roman concrete could make structures stronger and reduce the need to replace them, another nod to sustainable architecture. In the end, to conclude with Masic's own words: "Making things last longer is perhaps the simplest way to improve sustainability."