This year, La Serenissima turned 1600, and she carries her age well. According to tradition and historical sources, Venice was founded in 421 AD: it's the Chronicon Altinate, a chronicle dating from the 11th century, that tells us. Of course, as it is easy to imagine, it didn't all happen in a day. Just like Rome wasn't built in 24 hours, neither was Venice, and plenty of light still needs to be shed on the vicissitudes and events that brought to the birth of the city. However, historians agree that the urban nucleus we can consider Venice's forefather still exists, and it's called Altino.
Altino, or Altinum to say it with the Romans, was an ancient city roughly corresponding to modern Quarto d'Altino, in the Venezia province of Veneto. Altino was favored by its position, straight on the Venetian lagoon and the sea, which made it important for commerce and military maneuvers. Archeological discoveries tell us that the first human settlements there date back to the Paleolithic, that is, the Stone Age, and the Paleoveneti – the Indoeuropean people who occupied this area before the Romans – had already made Altino their main port in the 7th century BC. With the construction of the Via Annia (131 BC), the road connecting Atria (today's Adria) to Aquileia, Altino became Roman, even though its people had to wait another century before being granted citizenship, a goal achieved between 49 and 42 BC. At its largest, Altino had a population between 20,000 and 30,000, the same as Pompeii.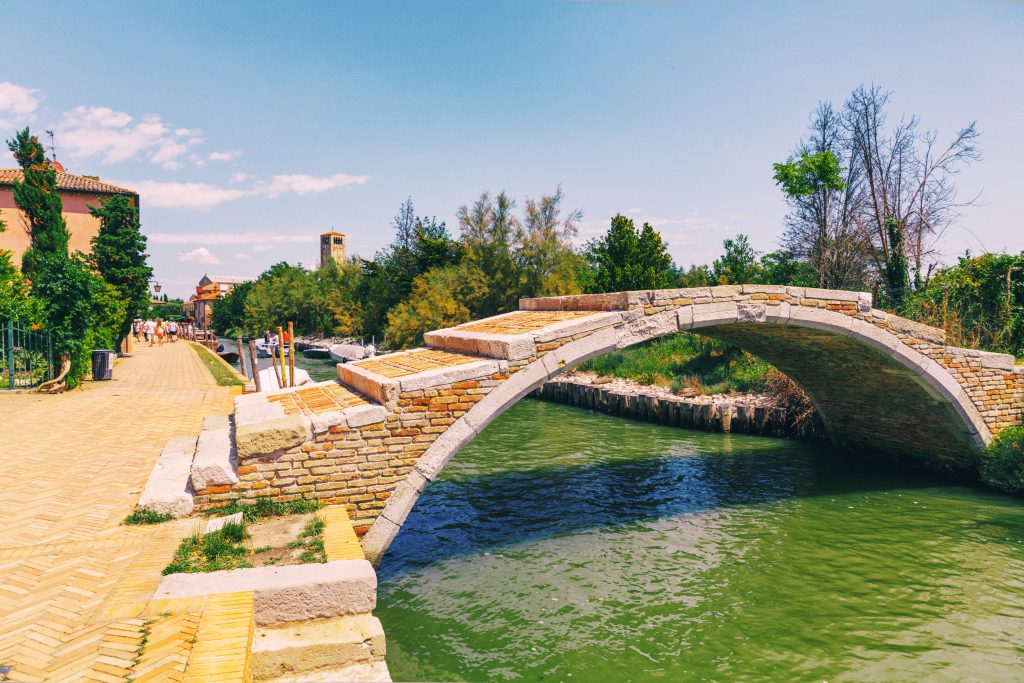 Under the Roman Empire, Altino flourished, developing an economy centered on farming, fishing, and sea trade. It was, by all means, a very wealthy town, and beautiful, too, if we trust the aesthetic taste of coeval historians: it isn't really difficult to believe it, as they tell us of elegant gardens, bridges and porticos, and of a breathtaking view on the lagoon. Just like Venice today.
In a part of the region characterized by marshland, the Romans managed to reclaim vast portions of land to develop Altino, often linking one part of town to the other via bridges, just like it was to happen, some century later, in Venice. With its bridges and boats, Altino must have resembled La Serenissima quite a lot, if not for its architecture, at least for the surreal atmosphere created by the feeling of, quite literally, walking on water. According to Roman historiographers, Altino had a breathtaking town center, and its surroundings were dotted with imposing villas, which had nothing to envy to those of Baiae and Pompeii, sung by Martial and destroyed by Mount Vesuvius.
Altino was, by all means, a rich, well-established city, that based its wealth on activities like trade and farming, both reliable sources of income back in those days. So why did it disappear from history, and why is it considered the "mother" of Venice?
A first theory associated the end of Altino to that of the Roman Empire and, more precisely, to the Barbaric Invasions that had plagued the North-East of Italy since the 2nd century AD. Tired of fending off the enemy – Attila's Huns in particular – and seeing their city ransacked, the people of Altino decided to abandon their homes and settle in an area that offered natural protection from invasions, the island of Torcello, in the Venetian lagoon. That Torcello was one of the first Altinian settlements outside their town is demonstrated by a wealth of archaeological findings. However, recent discoveries have changed slightly the inception of this narrative, as it seems the people of Altino weren't forced to leave their town but decided to move willingly, in an organized, structured, and gradual manner. The town wasn't abandoned in a rush, but throughout the years, perhaps because of increasing sea levels which made living in Altino more and more difficult.
Whatever is the truth behind the end of Altino, its role in the birth of Venice remains clear, because it was its people who created what is, today, the most famous city in Italy, second only in popularity – one may guess – to our capital, Rome.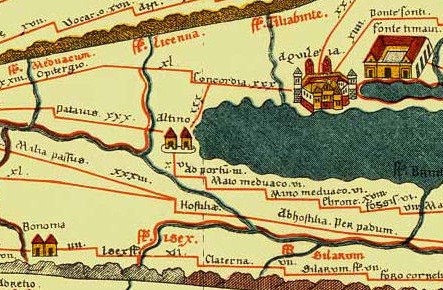 And today, what remains of old Altino?
Well, archaeologists have uncovered streets and some buildings belonging to ancient Altino in the countryside between the northern part of the lagoon and the Parco Regionale del Fiume Sile. While very little is visible to the eye, the use of modern technologies helped investigate the underground and create a map of the old city: Altino, we learn, had a port, defensive walls, and a water system; a forum, a theatre, and an amphitheater as large as the Arena di Verona, as well as a basilica and thermal baths. A true Roman city, wealthy and beautiful, whose vestiges we can observe today at the Museo Archeologico Nazionale di Altino (MANA).
Altino was abandoned by the Late Antique period, most of its buildings used as a source of stone and marbles to build its younger sister, Venice. If very little physically remains of this town, its aura and its ancient soul live in the canals, palaces, and history of La Serenissima.