With its history connected to the mysterious Knights Templar, the walled village of Alberona could easily be used as the set for a neo-noir film. This atmospheric and depopulated Puglia borgo 30 minutes from Foggia would be perfect for an intriguing storyteller such as Brian De Palma, who found his métier in the psychological thriller that artfully combines neo-Hitchcockian style with the operatic sensibility of the Italian gialli genre.
I believe Alberona is an ideal filming location for the prodigiously talented "New Hollywood" filmmaker and screenwriter. A lucidly scary, voyeuristic De Palma tale would work well in this woodland that has suffered substantial depopulation in the last seven decades due to its isolation. Beneath these pristine forests, something terrible could lurk… And a thespian lady personifying beauty and danger would effuse dark eroticism into a wilderness that goes beyond the forces of nature.
Brian's personal history is already associated with this green gem perched on Mount Stilo, in the Daunian Mountains. His paternal grandparents, Pasquale De Palma and Lucia Finoia, were born in Alberona in 1881 and 1885 respectively. They lived in this unspoiled hill village until 1910 when the young married couple fled to New York, then soon settled in Newark, New Jersey.
The Mayor of Alberona, Leonardo De Matthaeis, tells me that years ago Brian De Palma's agent Mark Lombardo reached out to the Alberona city hall to trace Mr. De Palma's family history. "I was not yet mayor, unfortunately," he says.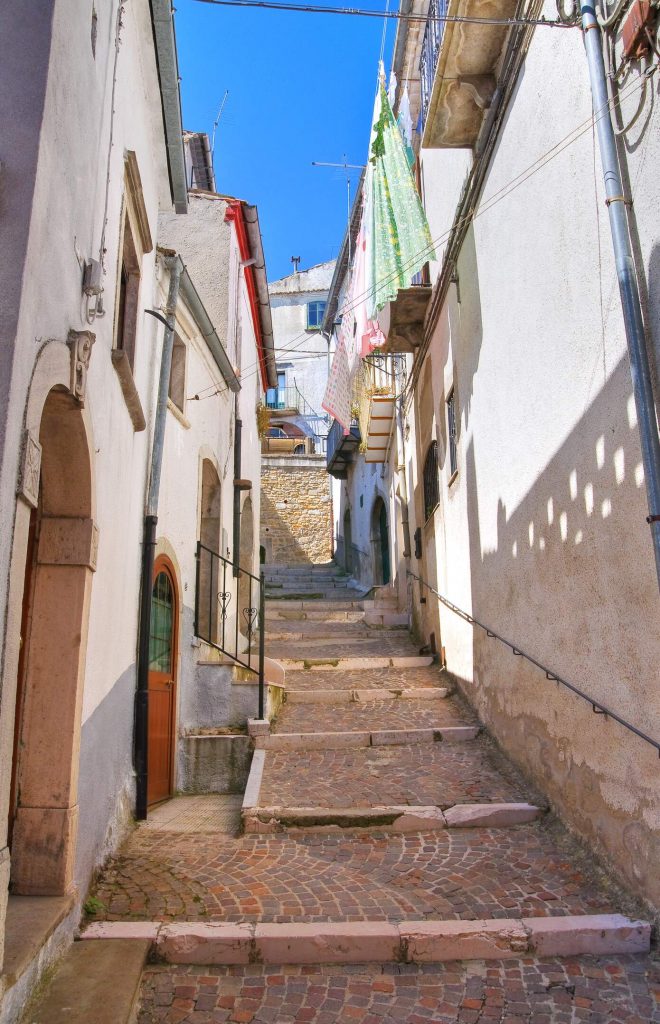 The maverick American film director and screenwriter, the son of Antony De Palma, an orthopedic surgeon, was born in Newark in 1940 and studied physics. But at the same time, he felt a dedication to the movies. He has an extensive body of work but his most iconic films are Carrie (1976), The Untouchables (1987), Carlito's Way (1993), Blow Out (1981), Dress to Kill (1980), Scarface (1983) – written by Oliver Stone – Mission: Impossible (1996) and Sisters (1973).
De Palma will turn 80 on September 11. "We would be honored to have him in our village as his roots are here," the mayor says. "We would love to make him an honorary citizen of Alberona and give him the keys to the borgo. I take this opportunity to send him an invitation message. I have been working on getting in touch with him through my brother who lives in Florida." Mayor De Matthaeis is fond of Mr. De Palma's movies. He adds that "our village is available as a filming location. I would be so thrilled to have one of his next movies shot here."
Perfectly suited to travelers wanting a sense of place and contact with locals, the borgo is the source of a multitude of winding creeks, streams, and rivers that flow through the plain Il Tavoliere delle Puglie into the Adriatic Sea. That is why Alberona has so many fountains, at least a hundred. Located at the gate of the village is the Fontana Muta intended to provide fresh drinking water for horses. Entering the borgo, visitors encounter many other fountains such as the Fontanella, the Fontana Belvedere, the Fontana Pelozze, and Fontana Pisciarelli.
Around the year 1000, Alberona was founded by a Calabrian family who escaped the Saracens' attacks in their region. "They found shelter under a big poplar tree over here," says the mayor. The Alberona gonfalone, the village's official banner, depicts three green mountain peaks on a blue background. On the central mountain stands a big tree with luxuriant branches and leaves.
"Specific traces of our Calabrian origin appear throughout the village," says the mayor. "First of all, there is a road called Via Calabrese and there is a Calabrian arch as well."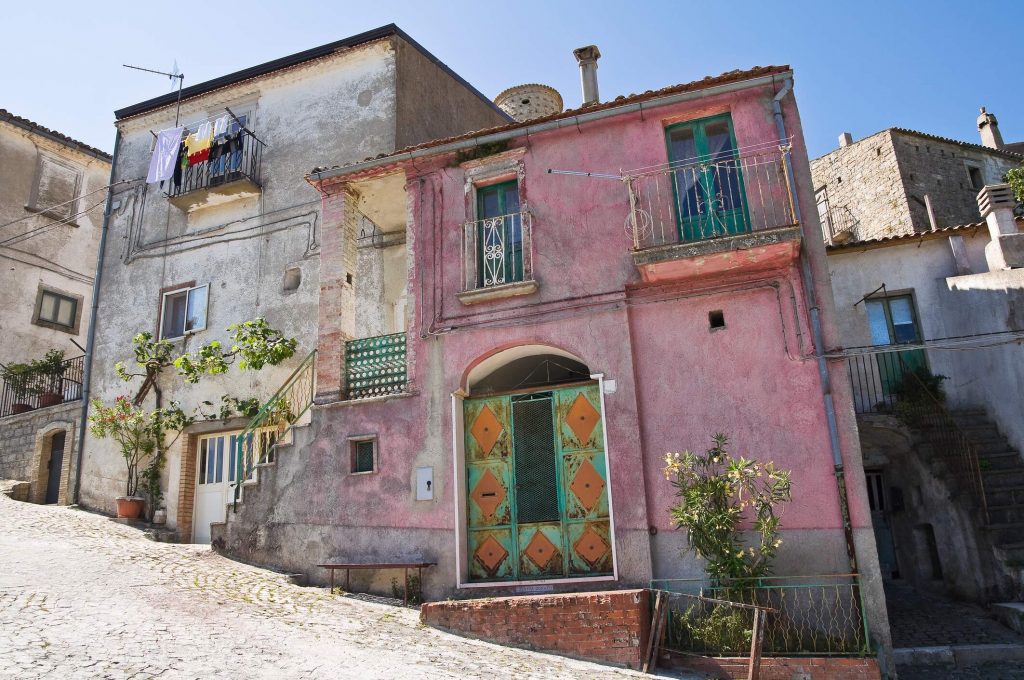 Alberona is not a popular destination for bucket-listers seeking opulent palaces and soaring basilicas. The village's patrimonial treasures are often tucked out of sight as if waiting to be given their moment. One is the intriguing Grand Priore Tower with its underground tunnels and another the Mother Church, both built by the Knights Templar.
The territory was given as a fief to the Order of the Knights Templar in 1197. "The Templars chose Puglia towns including Alberona for strategic reasons," explains the mayor. "They used our woodland because they needed valuable wood to build their Medieval ships ready to leave the ports of Barletta, Trani, and Brindisi." Puglia's ports were well placed for the Crusades. Other Knights Templar sites were Molfetta, Monopoli, Gravina, Sannicandro, Foggia Ruvo, and Minervino.
Pope Clement V perpetually suppressed the order of Knights Templar in 1312 and Jacques de Molay, their last Grand Master, was burned at the stake in 1314. Their assets and property, including Alberona, were given to the Hospitallers, also known as the Knights of Malta, who remained in Alberona until 1808.
The Alberonesi adopted Saint John the Baptist as their main patron and Saint James of Compostella as their co-patron. Both saints were worshipped by the Knights Templar. The patronal feast is held on August 29-30.
Today, the borgo has 996 residents — as of the last census. "It's a nice condo," jokes the mayor who is also a criminal defense lawyer in Foggia. "And it is also a Bandiera Arancione town." The Bandiera Arancione is a recognition of quality awarded by the Touring Club Italiano to small towns in Italy for excellence in hospitality, tourism, and the environment.
Alberona also has a rich literary tradition of local writing talent. Local poets and writers learned from their elders, debated their craft, received comments on their efforts, and took their first steps as performers of poetry. The mayor mentions dialect poet Giacomo Strizzi and literary critic Giuseppe De Matteis among others. The city hall runs an international poetry competition known as Premio Internazionale di Poesia Borgo di Alberona.
Visitors can taste the Alberona specialties such as lamb's stew and cavatelli pasta with wild boar ragù at the village's seven restaurants and trattorias. For a memorable experience, lovers of historical mysteries stay at the boutique hotel I Templari di Alberona that has kept a lot of the original features while turning it from a place of punishment to one of pleasure. Located in a building built by the Knights Templar in 1200s, it was used as a prison from 1860 to 1865. Cells were used to confine those accused of brigandage, a time-honored trade in the area. When Italy was unified in 1861, Alberona was plunged into poverty. "There were only two possibilities: being a brigand or an emigrant," says Filomena Arena, author of a book about the brigandage in Puglia after Italian unification.
But it was especially after WWII that Alberona witnessed a massive migration. Many Alberonesi settled permanently in New Jersey, Pennsylvania, and California. The town of Orange, New Jersey, counts some 4,000 residents of Alberonese descent. "They left because Alberona held little in the way of opportunity," says Mayor De Matthaeis. "Those were tough times. On the contrary, today it feels good here, and when our American brothers visit on the occasion of the Emigrant Festival in August, they see with their own eyes how this place has changed. Frequently, they tell me they would not have left if Alberona had been as it is today."
The residents have built a strong bond with the Alberonesi of America, "especially with our friends in Orange," says the mayor. "We share the religious festival of the Madonna dell' Incoronata taking place on the last Saturday in April."