Exactly one year ago Italy first, then the US found themselves in the eye of a storm caused by a new, incredibly contagious virus. We were hit by a wave of fear. Thick clouds forced us inside our homes, incredulous: is this really happening? It was the beginning of a pandemic that caused the highest death toll in Italy since the last war, and more victims in the US than two world wars and the conflict in Vietnam put together. We're not out of it, yet, even if safety is in our reach with the vaccines: we still need some patience and some sacrifices before we can return to freedom in a world, however, different from the one we left in 2019.
Especially at the beginning, we felt united by the same anxieties, from North to South, from East to West: every country in the world discovered borders didn't exists for this fast, silent disease; they discovered sorrow is the same everywhere and that it doesn't need a language to communicate. Wherever it appeared, everyone had the same fate.
Exactly one year ago, just before Easter, an incredibly powerful, visually striking image, was able to synthesize what we felt. It gave us hope and courage, while transmitting, at the same time, pain, sorrow, helplessness. In an empty Saint Peter's Square, Pope Francis walked lonely, under a thin, persistent rain, while the sky turned the color of lead. While he imparted the Urbi et Orbi blessing, the voice of Rome's church bells mixed with the sound of ambulances. It was a perfect picture of what we were all experiencing: holding hand with our fear of the unknown, with the pain of the dead who, like leaves in the winter, fell and died alone, in silence. Numbers sounded like a wartime bulletin and our nurses and doctors desperately fought bare handed, without any protocol to follow, medications, therapies and even without the most basic personal protection equipment they needed to be safe.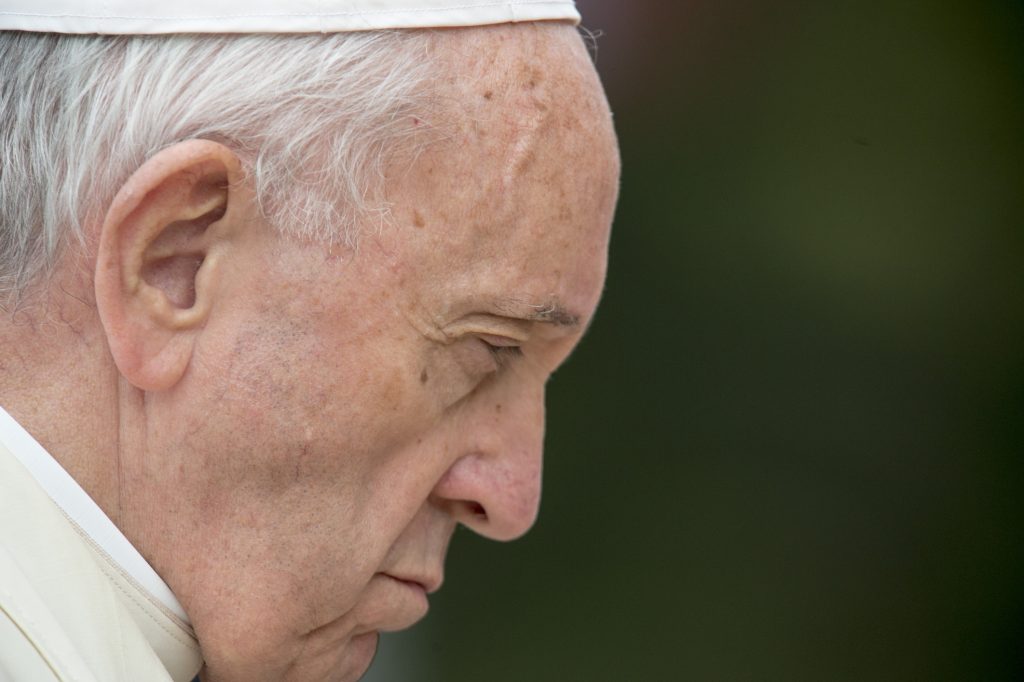 That image became a symbol of our time of pain, illness and lockdown.
It carried an intensely human message, while the earth was paralyzed, something unconceivable in a time when all is a race to produce and consume incessantly whatever thing is around us. For those who believe, it meant much more. Everybody else saw a prayer, of course, but also an old man, tired and fragile, facing the mystery of life and death. That image — the Pope walking alone while pondering on the loneliness of each and every person in front of fear — traveled all over the word. It became a symbol of fraternity and humanity, an expression of sympathetic comfort and, at the same time, a sign of our fragility as human beings.
"If we want to be better after this crisis — the Pope said — we must understand we, as a people, have a common destiny. The pandemic remind us that we can't save ourselves alone."
Not even science can. Of course, it found monoclonal antibodies and messenger RNA incredibly quickly; it created vaccines that can hold this viral army back, but it can't do anything if we — every single one of us— don't do our part. It isn't a simple matter of herd immunity: we must understand we are all on the same boat and that, yesterday just like today, this boat is sailing through a storm. In the darkest moment of this pandemic, during the first lockdown, the world stopped, towns got empty, we were all locked inside. We didn't know what was happening, everything was silent. We put the tricolor on our balconies to feel less alone, we would sing to give each other strength and put children's drawings at the window to reassure them— and us —that everything was really going to be ok. During that first lockdown, we began thinking about the true meaning of our lives, regardless of careers, trips, duties, meetings and timetables. During that difficult, slightly laborious walk in Piazza San Pietro, we found ourselves mirrored in Pope Francis' intense, suffering, frightened humanity. We found ourselves in it because we are all fragile, even if we believe to be wonderfully, audaciously invincible. Romantic souls, just like early 19th century literature taught us with its theory of the absolute and its tension towards immensity, as if we were limitless and infinite.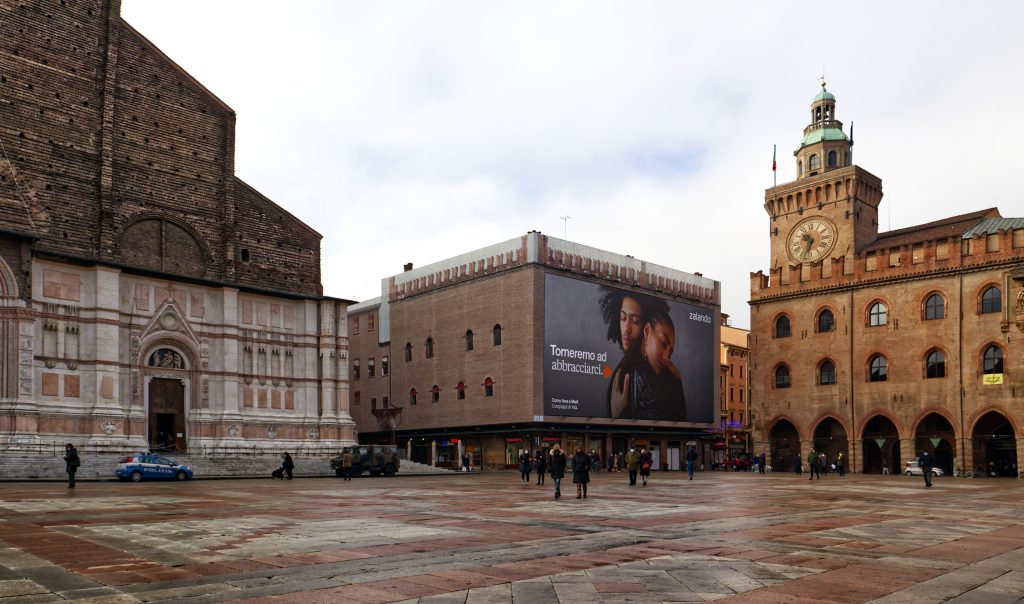 All the answers they gave us — scientists, politicians, experts of all types — about the causes and the solutions to such an unexpected and difficult problem are not enough today, let alone back then. Pope Francis suggested in many an occasion to use the pandemic as an opportunity to reconsider our lives and to be born anew. An opportunity to become better people and change direction.
If, today, we think about that moment, if we go back to one year ago, but we don't stop at its mere commemoration, we'll realize that something did change already inside us: in the way we relate with society, among our priorities, within ourselves. Even if we didn't go anywhere and were stuck at home, we walked a long path of inner change. Our children did it with us. They lost a lot of their carefreeness and innocence, a lot of sociality and normality. Teenagers suffered, because they couldn't engage with one another, they felt lonely and lived in a suspended time: something insufferable for someone who, at that age, is like a river in flood. Even those who didn't get sick, fought against emotional pain.
This prolonged health emergency that has been keeping us at home and far from our loved ones to protect us and them from infection, made us aware that we're facing a huge personal and social challenge. Fragile and alone, on a boat lost at sea. All of us like that, at the same time. Are we tired or do we still have faith? Are we feeling the weight of what we lost, or are we thinking about the moment we'll finally get our lives back? Did we become more selfish, or will we, each one of us, be able to make another sacrifice for the common good?