Sardines in Tomato Sauce Cabrarese Style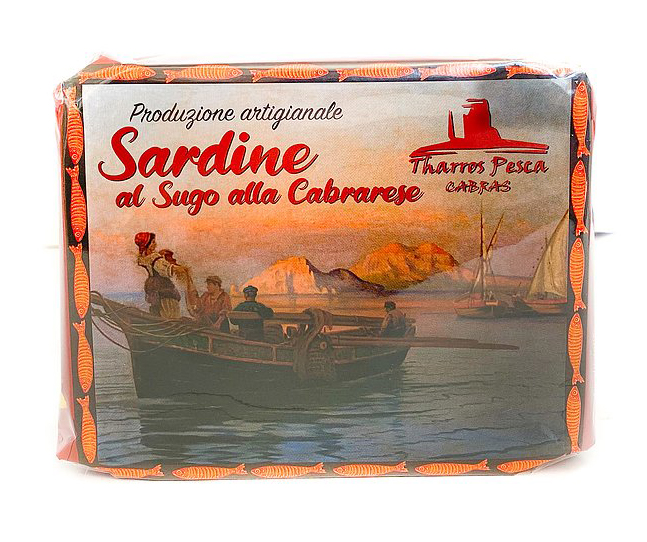 Sardines made with an ancient Cabrarese recipe. After being grilled are placed on a bed of tomato sauce prepared with local ingredients. It is then packaged in tin.
Data sheet:
Ingredients: Sardine (Pilchardus), tomato sauce, olive oil, vinegar, onion, garlic, salt, sugar, citric acid, bay leaf
Without dyes or added preservatives
Storage: Store in a cool and dry place
Storage time: 60 months
Price: 9 Euro
You can contact Gusti Pregiati in English through the form here or visit their website clicking HERE (note: the website is only in Italian).