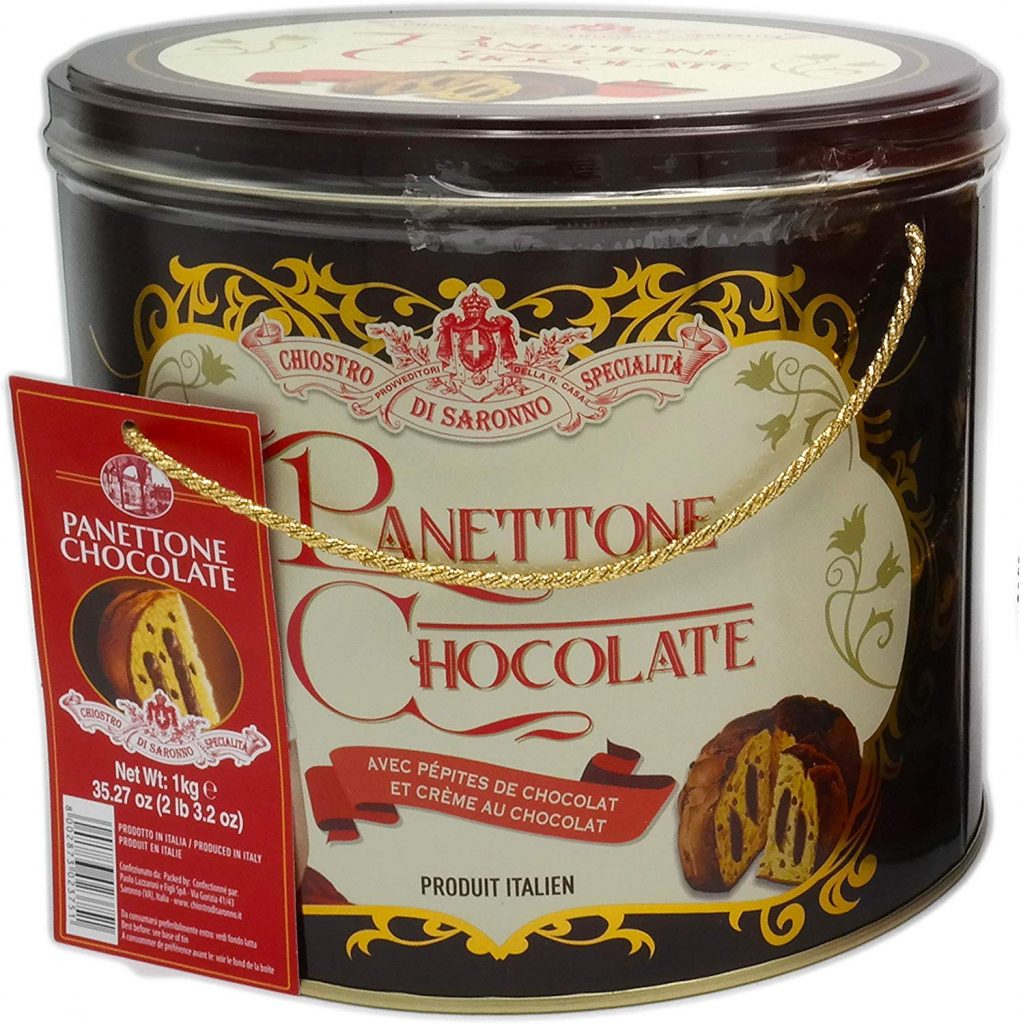 Chiostro Di Saronno Chocolate Panettone THEPANETTONE.COM
$32.00
Chiostro Di Saronno Chocolate Panettone flavour is a gem of his genre. It is filled with chocolate cream and stored in a metal tin; it's naturally leavened oven baked product. The Panettone Chiostro di Saronno is produced according to the traditional recipe, through a slow and natural leavening and all ingredients.
Servings: 1kg serves 10 -12 people
Shelf-life: as mentioned on the package
Made in Italy
Ingredients: Wheat flour, chocolate cream filling 14% [glucose syrup, water, sugar, chocolate 8% (sugar, fat reduced cocoa powder, cocoa butter. Cocoa min. 53%), hydrogenated vegetable fats (palm), dextrose, skimmed milk powder, alcohol, flavoring, stabilizer: pectin, preservative: potassium sorbate, salt], chocolate chips 11% (sugar, cocoa paste, cocoa butter, emulsifier: soy lecithin, flavours. Cocoa min. 46%), sugar, butter (milk), natural yeast (yeast, wheat flour), fresh egg yolks, emulsifiers: mono- and diglycerides of fatty acids, glucose-syrup, milk proteins, salt, flavours, skimmed milk powder.
Contains: Wheat, Eggs, Soy and Milk Products
May Contain Traces of Tree Nuts