Ah! Finally the Fall is here!
After months of unbearable heat, the soft, fresh and fragrant air of the most colorful season of the year feels like a liberation. Our word of the day is quintessentially tied to the Fall, even if it evokes events that, in truth, take place all year round.
Sagra (sah-grah) is the feminine of the early Italian adjective sagro — today we prefer saying "sacro" — which means "holy." We Italians, and the many visitors we (usually) have throughout the year, love sagre (that's the plural, and it's pronounced sah-grai) for many a reason: they're cheap, they're cheerful and they are always dedicated to food. When you go to a sagra, nobody cares whether you wear Gucci or not, nor are they interested in the job you have and how much you make a year. No, at a sagra, we're all the same and we magically become all friends, united by a common love for good food and, often, wine.
In the old times, as the origin of the word hints at quite clearly, sagre were associated with religion: they were organized to celebrate a town or village's patron saint, or a special moment in the liturgic calendar. The presence of good, traditional food was at once a way to honor said saints or, if the sagra took place around harvest time, to enjoy with the rest of the community the results of a long year of work in the fields.
A sagra, indeed, remains a rural celebration and maybe that's why you really feel like letting your hair down when you go to one, because there's no need to put on a mask, when you work in the fields: nature — the most beautiful and gentle of companions —unlike society, doesn't really care about the way you look, move or speak, nor needs she to know your family tree. Your good as anyone else, provided you respect her.
Ah, the  good, old, beloved sagra. The place where you eat as much as you can, and  everything is delicious. The  place where you chat with strangers and  it  feels normal. The  place where you can be yourself, at last.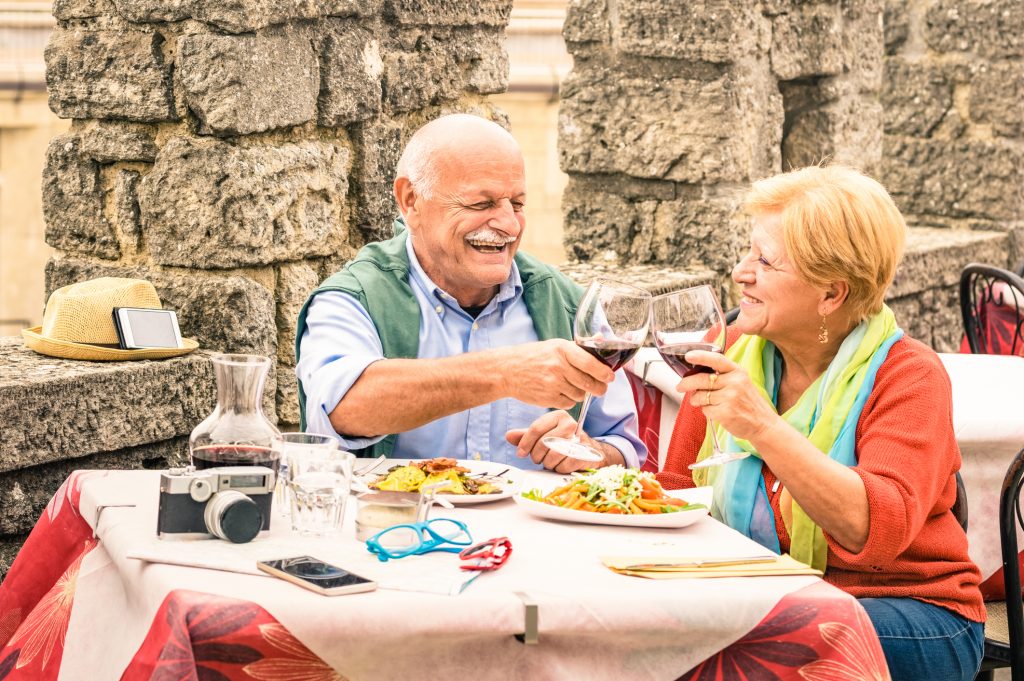 Questo weekend c'è la Sagra del Fungo in paese. 
There's the Mushroom Fair this weekend in town
Vuoi andare alla Sagra del Raccolto quest'anno?
Fancy going to the Harvest Fair this  year?
Siamo stati alla Sagra del Tortellino ieri sera: che mangiata!
Last night, we went to the Tortellino Fair: what a feast!