More than a century ago, Italian immigrants who had settled in the lush green valleys outside Walla Walla in eastern Washington perfected a sweet onion. Once considered just a humble local variety, the Walla Walla onion today is prized for its mild sweet flavor. It commands higher prices in grocery stores and is feature in many high-end restaurant menus. In 2007, Governor Christine Gregoire signed legislation designating the Walla Walla sweet onion as Washington's official state vegetable.
The Italians who settled the land around Walla Walla some 125 years ago came from two distinct regions in Italy. One group was the Milanese who came predominantly from Lonate Pozzolo, today a suburb of Milan. The other was Calabrese, men and women who emigrated from towns in the south of Italy.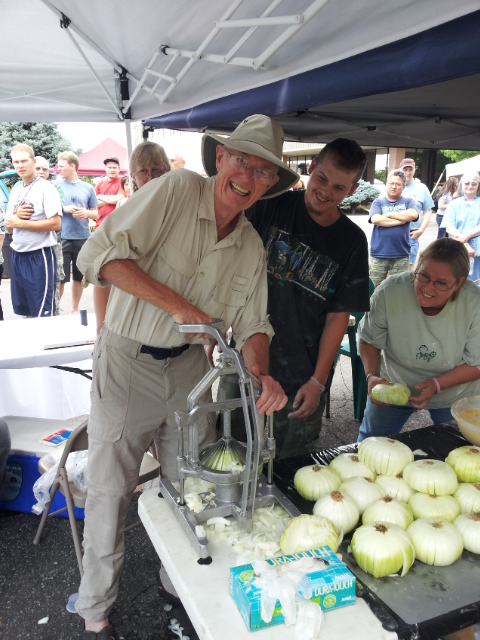 Most of the Milanese immigrants settled in a section called Blalock, west of Walla Walla and north of College Place. The southern immigrants bought land in an area known as the "South Ninth," which ran from Walla Walla south to the state line.
When they arrived in America, the immigrants who made their way out west were employed as cheap labor by more prosperous farmers. They worked hard and saved every dollar until they could purchase their own piece of land. As small-scale farmers, they grew spinach, onions, beets and carrots, and sold them to their friends and neighbors.
Many of these Italian immigrants wanted to fit into their communities so they anglicized their names. Barbieri became Barber; Borgnino became Borgnine; and Saturno became Breen. Wait…how did that happen? According to a story recorded in a 1994 issue of Columbia Magazine, Pasquale Saturno, originally from Ischia, near Naples, settled in Walla Walla and sold his vegetables at the local market. Each day, he would announce: "Today, I breen-ga the spinach. Tomorrow, I breen-ga the onions." Eventually, the locals started calling him Breen and the name stuck.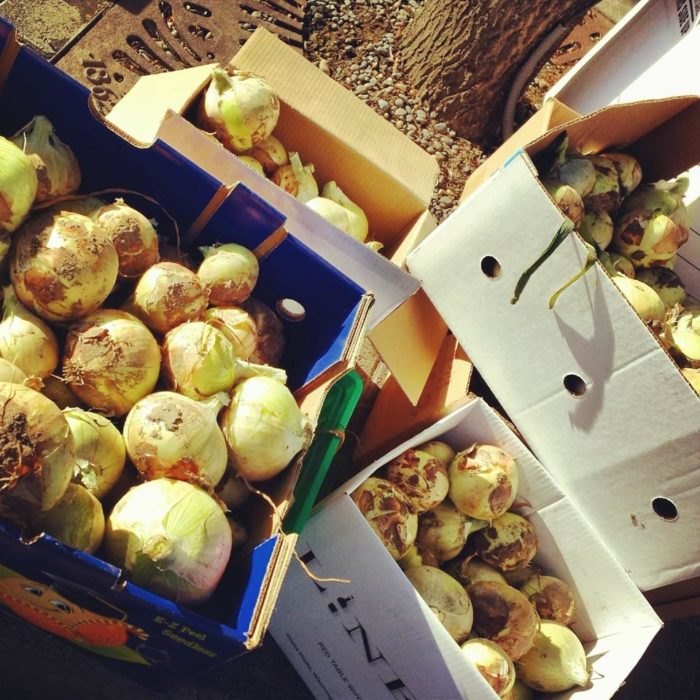 Early Walla Walla onions were harvested by hand. That was partially because of their high moisture content — over 90 percent. Handpicking would damage less of the crop. The onion's mildness is due to its low sulphur content, about half that of an ordinary onion. Less sulphur means less "bite" and no tears. The onion was so sweet, growers claimed you could eat it like an apple.
Although the onion's origins are linked to the early Italian settlers, the sweet onion of Walla Walla actually began in Corsica, a French-owned island off the western coast of Italy. There, a French soldier named Peter Pieri brought sweet onion seeds to the Walla Walla valley. Several Italians were Pieri's neighbors who were impressed by the "French" onion's hardiness, round shape and paper-thin skin. They worked with Pieri to harvest the seeds and propagate the plants.
As more Italians arrived and started small family farms, they united to get fairer prices for their crops. In 1916, Italian growers established the Walla Walla Gardeners Association. The following year, WWGA had its own packing house, and later would add a credit union and a buyers' club. It also operated a retail grocery store. More recently, WWGA established an Italian Heritage Association and Italian Heritage Days.
Planting and harvesting remained essentially the same until the early 1950s. Small farms continued to be family affairs. Children worked side-by-side with their parents, helping to plant, harvest, bag and crate the onions. Italian families shared similar values and traditions and helped each other through difficult times.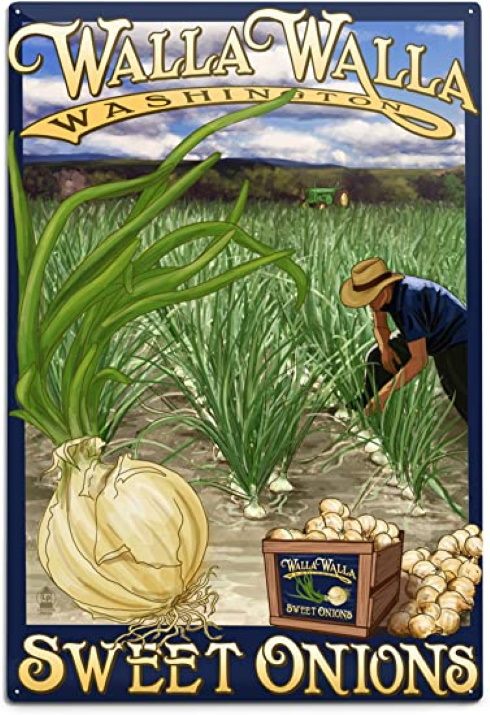 It was not until the early 1960s that the name "Walla Walla sweet onion" was popularized. At that time, the Arbini brothers were asked to ship samples of their sweet onions to markets on the East Coast. As they prepared their shipment, a member of the family came up with the name "Walla Walla sweet onion."
Today, the Walla Walla onion is cultivated by 30 growers on about 1,000 acres surrounding the city. Many are descendants of those early Italian families – such as the Castoldi family, who work the original farm their grandfather Andrea purchased in 1924, and Locati Farms, run by Michael Locati, a fourth-generation Walla Walla sweet onion grower.
In 1995, the Walla Walla sweet onion industry teamed with the US government to create Federal Marketing Order No. 956, whichdesignates Walla Walla onions as a unique variety. The order establishes a federally protected growing area, encompassing the Walla Walla valley of southeastern Washington and northeastern Oregon. Sweet onions grown outside this production area cannot be marketed as Walla Walla sweet onions without facing a stiff fine.
Now into its 37th year, the Walla Walla Sweet Onion Festival is held each summer. This year's event will be held July 17-18, although it might be scaled back because of the pandemic. Over the weekend, restaurants compete to outdo each other in how they feature the signature crop and the smell of onions permeates the air. There are onion-eating contests, onion bowling, onion decorating and onion-sack races.

In 2014, Walla Walla became a sister city to Cannara, a small town in Umbria that, like Walla Walla, is famous for its onions. Cannara's sweet onions include the red, gold and borrettana varieties. The onions thrive in clay-like soil, very rich in water and organic substances. Cannara hosts its own festival (La Festa della Cipolla) each year where locals and tourists alike celebrate the onion by eating specialty dishes made with the beloved vegetable.