A lot of people in Los Angeles, especially baseball fans, will miss eating at the stadium during a Dodgers' match: food has always been part of the experience. Fries, hot dogs, nachos, carne asada, you name it, you could find it all at the stadium.
Michael Jacobs, CEO and founder of LA-based Home Team Kitchens, a company that focuses on creating delivery dishes for chain restaurants and other organizations, decided that the pandemic was not going to rain on fans' parade for the upcoming baseball season. So he teamed up with the Dodgers to make deliveries to Hollywood and West Hollywood by creating a service called Home Plates that can be found on the Postmates app. "To me there's no baseball season without a Dodger Dog and so now we're able to deliver that experience for the fans to their homes," says Mr Jacobs.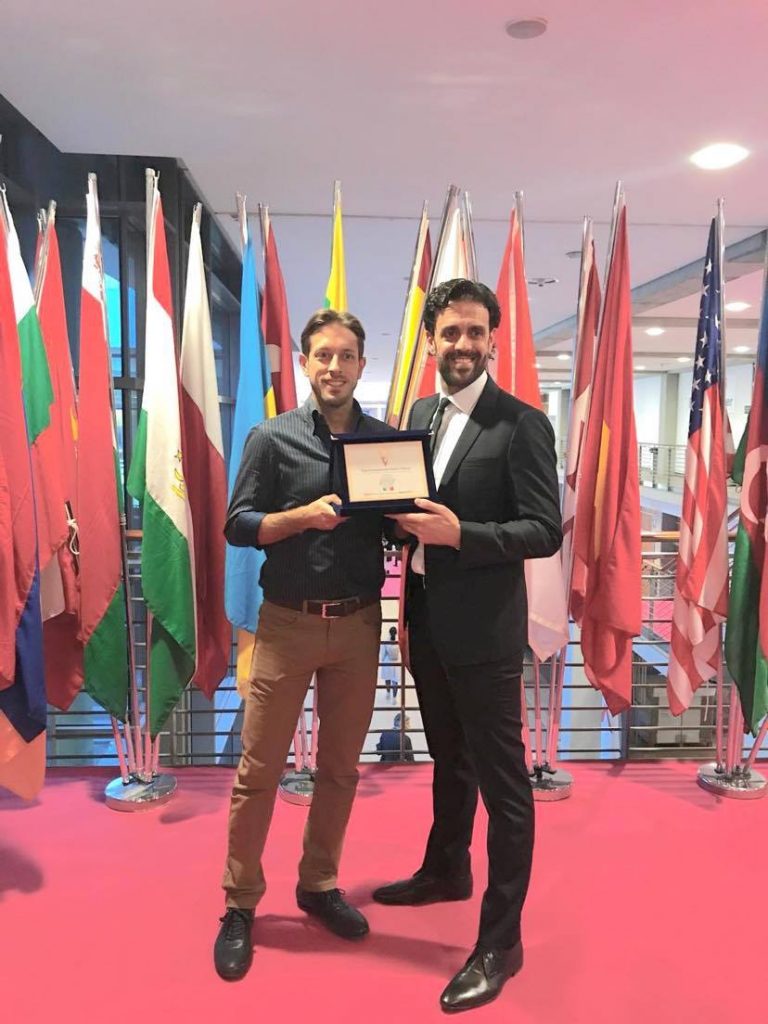 Food is prepared out of a single ghost kitchen in Hollywood, but there are plans to expand it to 25 locations throughout Los Angeles so deliveries can be faster and fresher. Jacobs also wants to partner with sports bars to open several dine-in options: "We intend to enlarge the scale and deliver to many more zip-codes in the city."
"We will bring a unique experience to our customers' doorsteps through this delivery-first concept when LA baseball fans need it most," commented Eric Edge, head of marketing and communications at Postmates.
What's significant is that, behind this great idea, there is Italian creativity, coming from Massimo Noja De Marco, a business man originally from Milan but long resident of the United States. Massimo is co-founder and COO of Home Team Kitchens and has a lifetime of experience in food, having owned many restaurants and worked with industry icons like Wolfgang Puck. He was named one of the ten most powerful people in the foodservice industry by Nation's Restaurant News.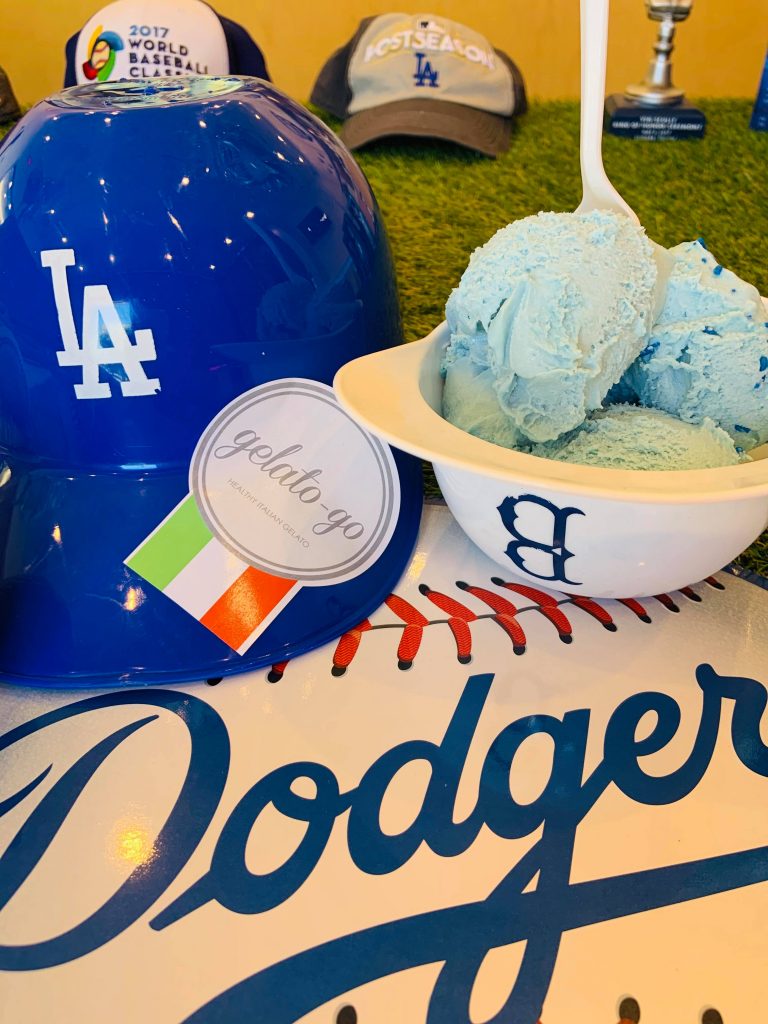 "Bringing the Dodgers Experience to people's living rooms was a dream that Michael and I both shared for a while." Massimo tells me. "So what's on our menu? Well, fans can choose to have Dodgers Dogs, Helmet Nachos, Brooklyn Dodgers Pizza and gelato in the comfort of their home, sitting on their couch."
Exactly, gelato. That's the Italian touch of the Dodger menu that Massimo included to the services, the Dodgers' Blue Gelato. The addition was made possible by an entirely Italian team effort. The flavor was in fact exclusively created by Gelato Go, an artisanal gelato brand with stores that span from Florida, Los Angeles, Hong Kong and, soon, Hawaii. This link between the Italian gelato franchise and Massimo was Mara Olivetta, a philanthropist and investor from Turin, Italy. "I followed all the process between Gelato Go and the Dodgers. They worked in their laboratory for weeks to craft a special flavor, not only with an amazing taste but also beautiful to look at." She says.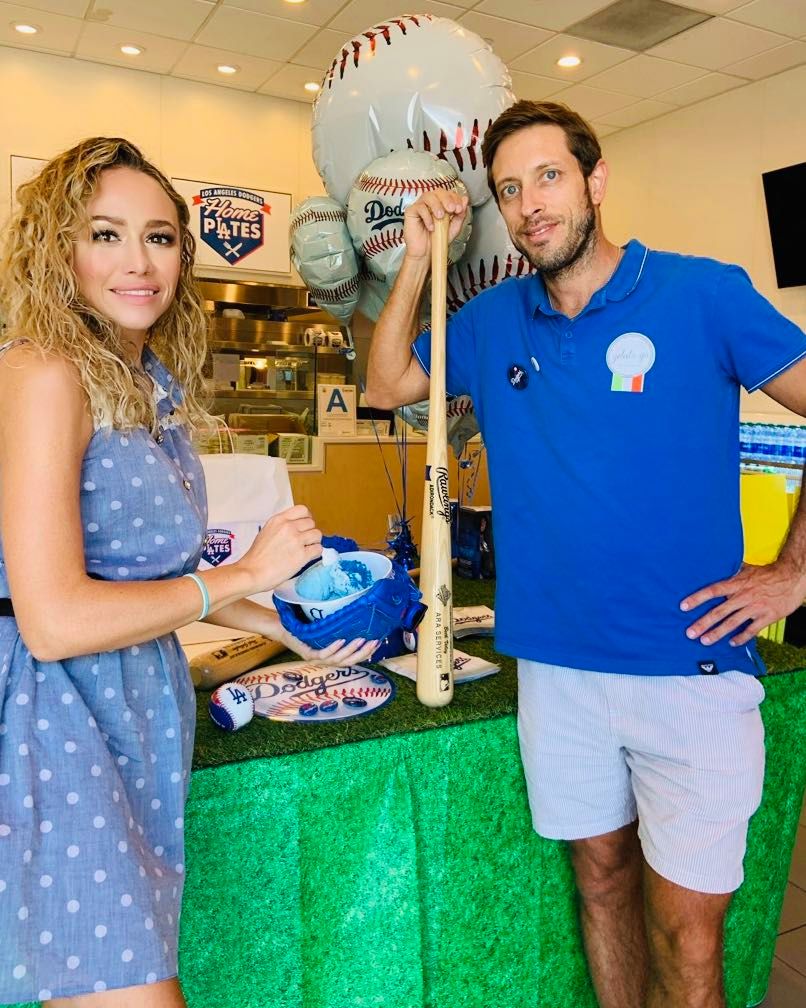 "We created at first handcrafted vanilla with natural blue color, a color that was conceived and created through a combination of natural dyes such as blueberry and red fruits. We imported our gelato machine from Italy so that we can keep our recipes artisanal." Alessandro Alvino, co-founder of Gelato Go, states. "We have also been working on two other flavors, a fancy one, which will have a base of wild berries and cream, while the last one will be chosen by a player every month. The player will tell us what his dream gelato flavor is and we will make it."
"Our gelato is first prepared with selected raw materials, then pasteurized and finally whipped with a creamy result that truly recalls an Italian summer afternoon." He adds. "Our secret is the meticulous search of the ingredients used in each of the recipes, imported from our homeland of Italy and from all over the world. Some of the ingredients we use in the production of our gelato are pistachios from Bronte, Sicily, hazelnuts from Langhe, Piedmont, and we exclusively use Valrhona chocolate, which sources cocoa beans of the finest variety from a plantation in Venezuela."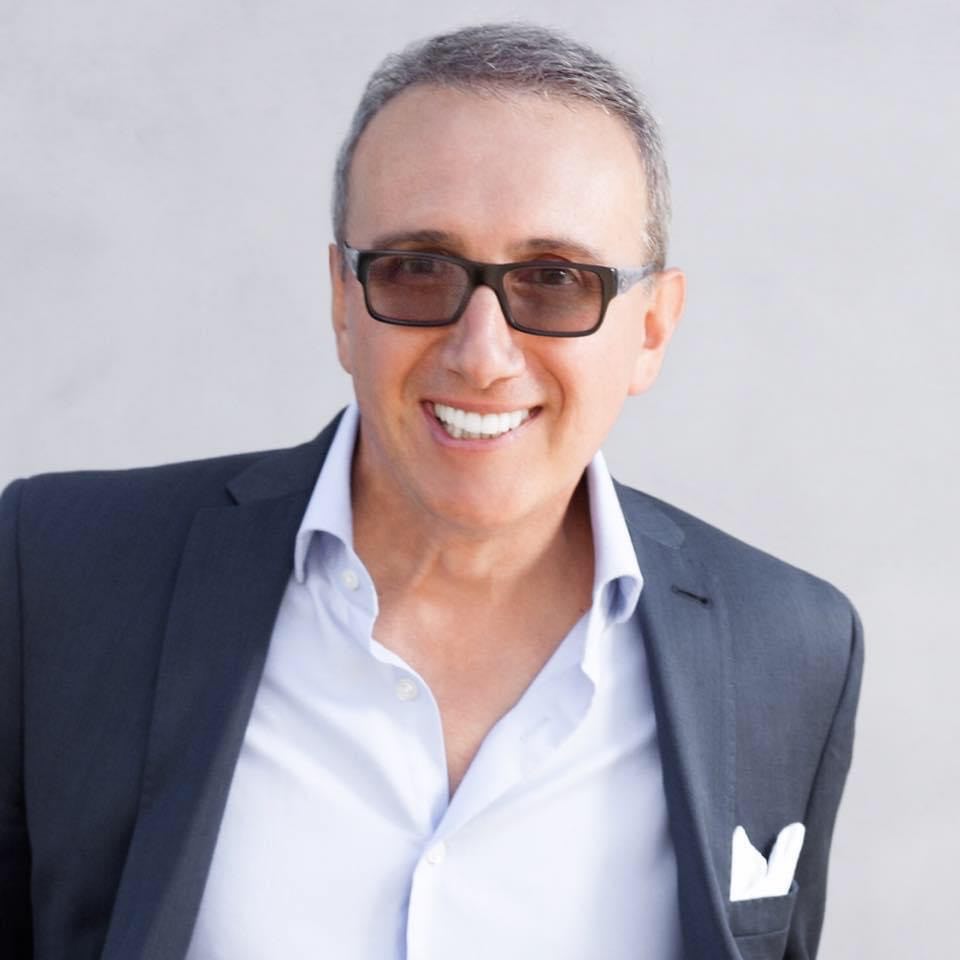 "It's amazing for our company to work with such a great reality in Los Angeles, everybody loves the Dodgers and it's a dream to be part of it. As Italians, it's a great satisfaction that the official Dodgers gelato will be 100% Italian. This is not something completely new for us: we have already experienced multiple partnerships with other brands like Ferrari USA, Bulgari, Furla, Peroni and soon it will be Aceto Balsamico di Modena's turn," says Domenico D'Addio, co-founder of the Italian franchise with Alvino. "We have been working on this project for a while and we are thrilled to launch it – especially in a moment full of uncertainty and with retail sales relying mostly on online delivery platforms."
Beside the Dodgers' Blue Gelato and in addition to the Dodger Dogs and Brooklyn Dodger Dogs, it will be possible to order micheladas, garlic fries, carne asada ,helmet nachos and some dishes created specifically for Home Plates, including a Brooklyn-style pizza. The full menu includes a selection of burgers, tater tots and chicken tenders as well.
All the food will be made at the new Home Team Kitchens restaurant in Hollywood. The restaurant will start with delivery and may open for dine-in service in the future. And the stadium food will be available year-round, not just during the baseball season. Home Team Kitchens employs technical innovations, including healthier air frying rather than oil, and uses moisture-reducing packaging technology to ensure freshness.
"Los Angeles sports fans will now have year-round access to their favorite stadium flavors, whether it's for a gourmet game day, celebration or just to satisfy an everyday craving," said Tucker Kain, president of Dodgers Business Enterprise. "The coronavirus accelerated what we thought was a cool brand extension for us. We want to build a bridge with fans in a meaningful way, given that the live experience isn't available."