Silver and slight, anchovies belong to the Engraulidae family and are common in the seas surrounding Italy, which means they are common also on our tables, regardless of where we are: from North to South, anchovies are perhaps the most ubiquitous of all ingredients, up there with tomatoes and Parmigiano.
 They are incredibly rich in omega-3 and can be used for every dish: you can marinate them in lemon, olive oil, and parsley and have them as a starter; you can sauté them with olive oil and garlic, and add an extra kick to your aglio olio e peperoncino and, of course, you can have them deep-fried, as a main dish. 
Crucially, though, anchovies are also found where you least expect them, like in some traditional dishes from Piedmont — a region that has no sea —  like vitello tonnato or bagnet verde (an aromatic sauce made with parsley, olive oil, garlic and anchovies, and served usually with meats).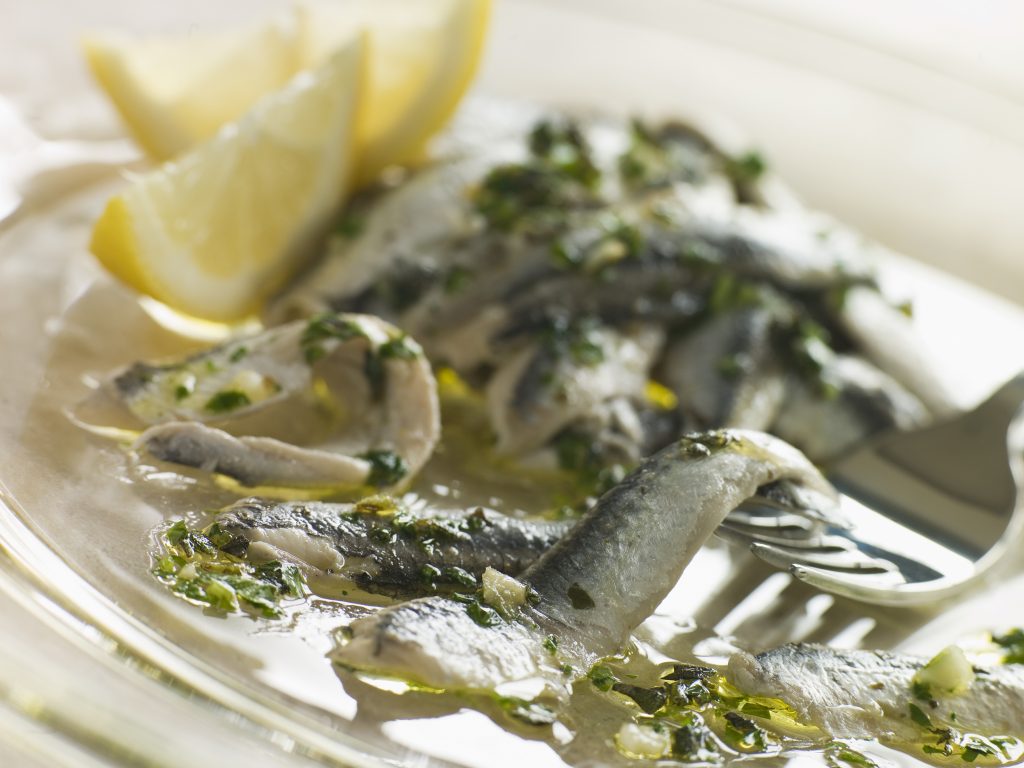 Undoubtedly, the large availability of this type of fish in our seas explains why it became so popular, but there is no denying anchovies are incredibly good, whichever way you decide to have them.
Beside availability and taste, however, there are also other historical and pragmatic reasons behind such popularity. In ancient Greece, people used to love anchovies just as much as the Romans were to do some decades laters. The connection is highlighted by a tradition, that of the Menaica anchovies, typical of Pisciotta, near Salerno. For those among you who may not know, the menaica is a net used to catch anchovies and it is considered the first step in the preservation of this small but delicious fish. Once on board, fishermen use special traditional techniques to clean and preserve anchovies, including — still today — a type of colatura, or fish sauce, made following a wholly-Greek method. This type of colatura is, in fact, different from its more famous cousin, that produced in Cetara, which is made following a Roman method.
Indeed, we can't really speak about anchovies without mentioning garum at least once. This fermented anchovy sauce, which many compare to the traditional Thai fish sauce made in the same way, was, so to speak, the "ketchup" of ancient Rome: it was served with everything, you could add it to virtually all dishes and Romans were crazy about it. In fact, its production made entire areas of the Republic first and the Empire later incredibly wealthy, including the coast of Campania and the city of — yes, you guessed it — Pompeii.
A straight line connects old garum to today's colatura di alici from Cetara (Campania), which is something not far from a myth. Known across the world and revered as much as precious, magic gold, it is a Slow Food Presidium and  obtained a DOP denomination in 2020. It has the color of amber and it is obtained from the maturation of anchovies in salt, following ancient Roman methods: its "younger" variety is light, yet incredibly tasty, and has become a staple in the kitchen of many a famous chef, especially to dress pasta.  However, the aged variety should be approached the way you approach a fine aged whisky, homemade grappa or moonshine: with caution! Its strong flavor is not for the faint-hearted, so much so it is sold only in small, 50 ml bottles.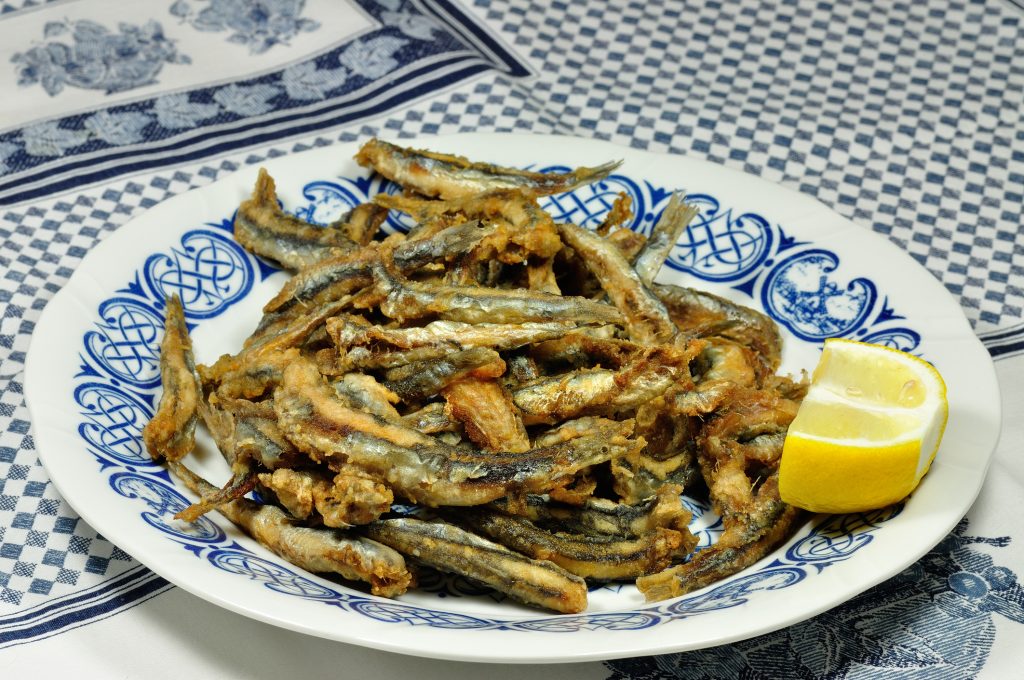 Up North, preservation techniques allowed to transport anchovies inland, following the ancient Vie del Sale, "salt roads,"  commercial routes that connected Liguria and France to the Pianura Padana and Tuscany. In ancient times, when refrigeration didn't exist, salt was the only method to preserve food and was, therefore, an incredibly valuable substance that could be exchanged for cereals, wine and other products typical of the Italian northern regions. Salted anchovies became a staple in the culinary tradition of regions like Piedmont and Lombardy, where the sea was just a far-away image in the mind, and were often used during the war to add flavor to otherwise anonymous  dishes.
Classics like bagna cauda (Piedmont, a warm sauce made with olive oil, anchovies and garlic, and served as a dip with bread and raw vegetables), vitello tonnato (also from Piedmont, thinly sliced veal served with a sauce made with boiled egg yolk, anchovies and olive oil) and ossobuco (Lombardy, a type of braised veal shanks) are all famous dishes that use salted anchovies to strengthen flavor.
But fresh anchovies are just as delicious and they are especially popular in the South: in Sicily, they are used in many pasta dishes and also marinated in lemon and olive oil. In fact, anchovies are incredibly important in the region: they were once known as the "paupers' bread" and they are not only considered an essential ingredient but also central to the Sicilian cultural tradition: here you can even find a museum, the Museo dell'Acciuga in Bagheria,  dedicated to them.
In Calabria, anchovies are roasted with peppers, while in Campania they become one of the main attractions on the Christmas Eve table: fresh ones are cooked alla piattella or fried, while those preserved in salt are an important ingredient in the iconic insalata di rinforzo.
Back up North, in Liguria, they are made into a soup named bagnum, which is served with the typical galletta del marinaio, small, round, dried focaccias particularly popular among sailors of times gone, as they could last long on ships due to their texture.
And then, how can we forget about pizza with anchovies, or salted anchovies on fresh, sliced tomatoes or on roasted peppers? And how delicious are they when served on a slice of homemade bread with lashings of butter? Let's face it, anchovies can make the simplest of meals a feast for kings.