According to Vogue, green is the trendiest color for the 2021-22  fall-winter season. We are all invited to feel comfortable with a nuance we would "usually" associate to spring. Maybe it's  because we are all somehow waiting for a renaissance, even though a quiet return to normality, routine, and to those habits and rhythms we had to abandon because of the pandemic would do just fine. Moreover, we all know we are getting closer to winter, the "worst" season when it comes to the spreading of the virus. Or maybe, it's because, according to chromotherapy, green is the color of calm and serenity, something we all need deeply, as demonstrated by how successful the summer was: everything was  booked up by sea and on the Alps, with record numbers everywhere, hotel rooms overbooked and cafés, bars and restaurant filled to capacity at all hours. We need to relax and to do all that we used to do to satisfy such necessity, which seems all the more urgent these days.
But catwalks gave us daring and unusual colors, too, especially for this time of the year, like fiery red, lemon yellow, digital blue and orchid pink. Fashion, Vogue continues, wants us to fill up with energy and optimism. And, evidently, we need that a lot, as well. But if this "call to be daring" seems excessive to you, don't worry, as more classical nuances, like cream, caramel and chocolate, are also popular. More than a palette, as the famous magazine — which, incidentally, also includes traditional brown and camel in the list — said, these colors are like "tempting nuances we can now wear everyday." In the end, by staying at home so much, many of us discovered the pleasures of domesticity, of baking cakes and cooking homemade meals. We rediscovered our own rhythms, spaces and comfy style.
Regardless of all the delicacies we kneaded, cooked and baked, it goes without saying that food had an important role in the past months. Beside  the many culinary treats we allowed ourselves to enjoy, in Italy the agri-food sector also had a significant economic kickback and, this fall, it's reaping its rewards. It didn't only record a plus sign, but it also helped exports grow  and, even more notably, it's been one of the Sistema Paese leading forces during the pandemic "thanks to its recognized leading role when it comes to quality, food safety, technological innovation, sustainability, biodiversity and respect for territory and tradition,"  as our minister for Foreign Affairs, Luigi Di Maio, said. Di Maio inaugurated, finally in presence, the 20th edition of Cibus, the international fair dedicated to food and nutrition, which reopened in Parma for the first time since 2018, further commenting how the event "is a loud and clear sign of renaissance from Italy, also at international level."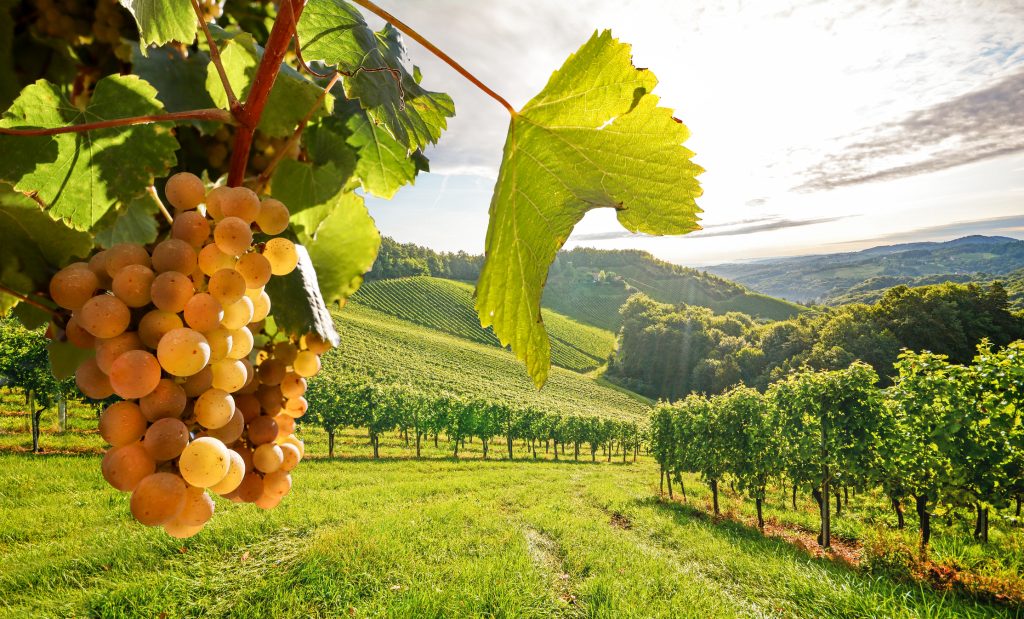 lSTAT confirms the country's economy has been growing steadily also in the second trimester, reaching a +2.7% GDP. The agri-food sector also confirms this positive trend, which brings energy and optimism, just like the colors trending for this fall 2021. According to Federalimentare data, food production could end the year with a growth of 6.5% and revenue could reach 154 billion euro (or 182 billion USD), an 8% increase from the previous year.
But the cool autumnal rains we welcome with joy because they end the excessive heat of August and the devastating summer fires typical of hot season, do also cool our dreams down a little: counterfeit Made in Italy is still a fastidious wound and the Italian sounding keeps stealing important market segments, distributing low quality products, using the attraction power of the tricolor. We Italian-Americans love Italy's food fairs and local products, stalls filled with traditional flavors, and wines that taste like the hills we hike through during our holidays: for these reasons, we are called to contribute by refusing fake Made in Italy and Italian sounding.
If fall is the season of scents and colors, then let's also get inspired by its mild temperatures to tackle the next days and weeks. Let's start slowly, respecting the rhythms of nature, a mother we must learn urgently to respect. Let's take it a notch down on our day to day life, even on social media, and aim at tranquillity and at enjoying better what we have.
It's the very etymology of the word autumn that teaches us that. It comes from the Latin augere, that is, "to increase," to "enrich." In other words, let's invest in ourselves, let's improve our wellbeing and that of our community, let's reduce stress and let's aim, also in the kitchen, at quality. Like this, we'll truly enjoy a season that teaches us not to waste energy but, rather, to use it within, just like leaves do.