I was born and I grew up in one of the most picturesque corners of rural Italy. Up north, tucked away at the feet of the Alps, hills were my childhood home, mountains the first thing I'd see in the morning when opening my windows. I was raised to respect the land, because she feeds us, and to  love and respect animals, because they are creatures, just like we are. 
Decades have passed, but the teachings of those early years of my life, the values instilled in me back then, remain strong: I love animals, I champion their rights, I do firmly believe they do deserve the same respect and love most consider adequate only for humans, so deciding to first reduce and then entirely cut meat and fish from my diet was a natural choice, which I don't regret one bit.
I am not vegan, I still eat cheese. I am just careful about what I buy, I make sure stuff is organic and I buy from producers I know personally as much as I can — another perk of country life: you can see how the cows live. Yes, because there are farmers out there who do care about their animals, too: not everyone focuses on quantity and low prices to appease the  masses, not everyone puts profit above the well being of the animals. Even more crucially in an economic context, many farmers understood that profit and quality can go hand in hand with respect of animals' lives and welfare.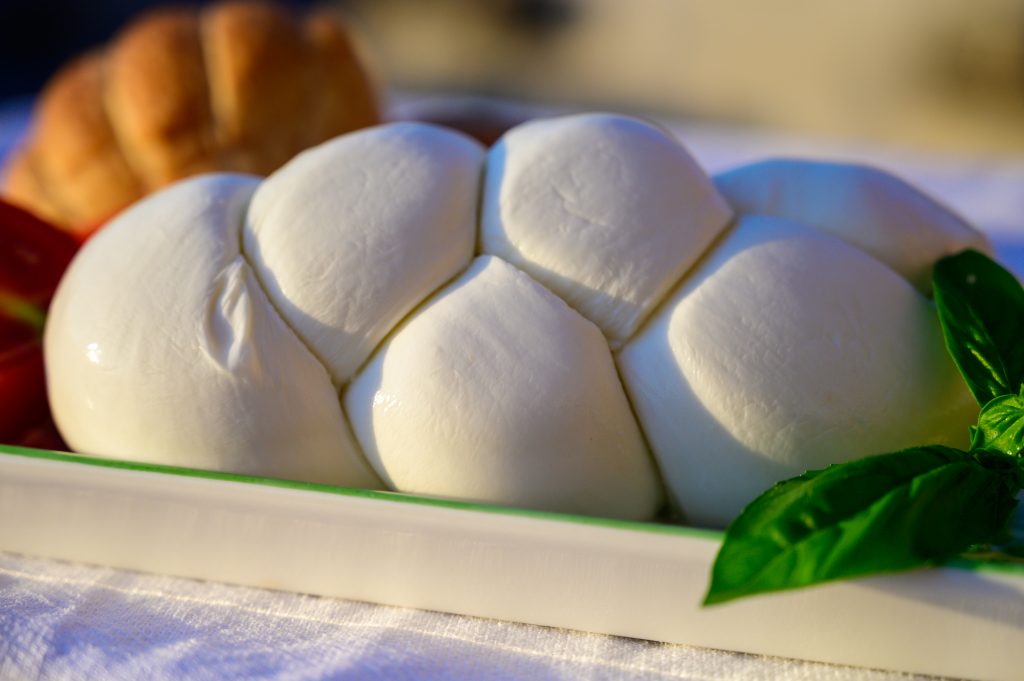 This is very much the way the Palmieri family see things: for more than a century, they have been running Tenuta Vannulo, a five hundred acres' estate not far from Naples, right at the heart of the area of production for mozzarella di bufala campana, and one of Italy's main organic dairy farms. They rise water buffalos — they have 600 at the moment — and use their precious milk not only to make delicious, rigorously hand made mozzarellas, but also other delicacies. "Water buffalos," Stefania De Luca — one of the farm's tour guides with whom we had the pleasure to chat — explains to L'Italo-Americano "originally came from India, but have been here since Roman times. It's a perfect habitat for them: climate and forage make their milk of excellent quality."
Tenuta Vannulo is fully cruelty-free: their animals are treated like friends, not exploited and this is not only good for the buffalos, but also for products' quality. The Palmieris firmly believe that, when the animals are treated right, their milk is better and so are the products made with it; if you consider that the farm makes about 400 kg of buffalo mozzarella every day and that every ounce of it is sold by noon, within 2 and 1/2 hours of their farm store opening to customers, it seems they got it right.
"We started producing mozzarella in 1988," says Stefania, "and went fully organic in 1996."
"We wanted to be different from the rest. We wanted to focus on quality and not quantity. And we love our animals, " Stefania continues. Their well-being and happiness is truly key on the farm, where everything is centered on the animals, and each buffalo is not simply treated with respect and love, but pampered: "Our animals' well-being is very important to us. We want them to be relaxed, so that the quality of their milk is excellent, because this means our products will be, too. This is why our buffalos get massages and listen to classical music: they love Mozart." Yes, you read that right: each of the buffalos on the farm wake up listening to the mesmerizing perfection of Mozart's music while getting — if they want it — a back and shoulder massage, carried out by mechanized rotating bristles.
The same care and respect for the buffalos' natural rhythms and necessities are found in the milking process, which is performed "by robots, so it's the animals to decide when they want to be milked. They are not forced, it's up to them," Stefania explains. It's called VMS, or Voluntary Milking System and it's been created in Sweden by DeLaval: when they feel ready to be milked, buffalo get near a barrier where their udders are scanned to see if they are full. If that's the case, then  the barrier opens and milking takes place thanks to a robotic arm. Easy-peasy, really. There is also an automated cleaning system to guarantee everything is kept hygienic and sanitized. If their udders aren't full, then the buffalos are gently redirected towards the fields, where they can continue eating and relaxing.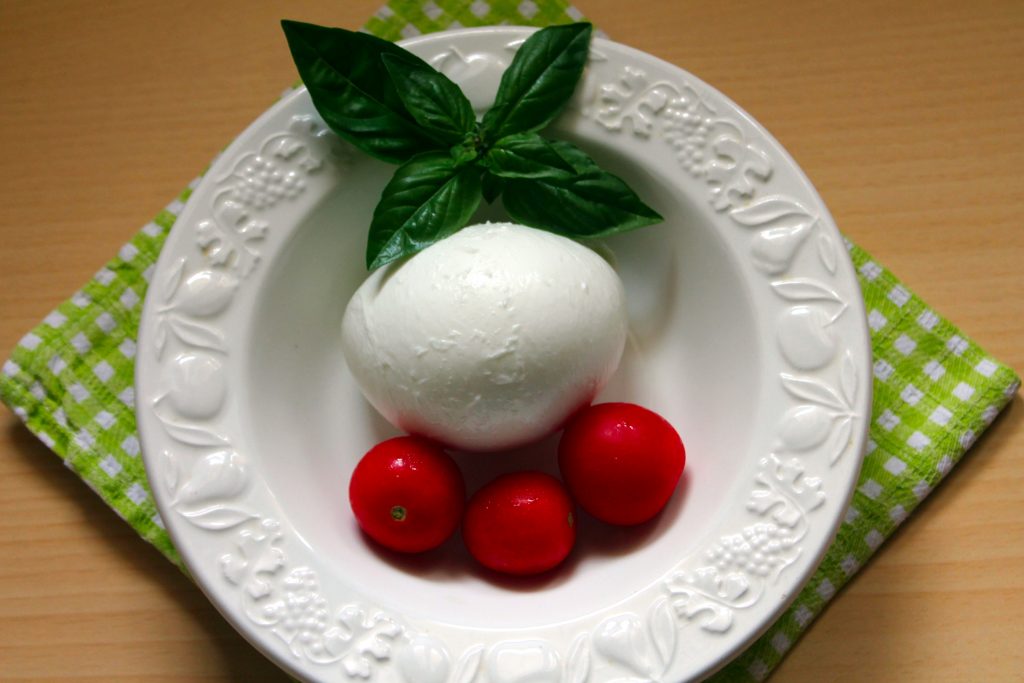 This attention to animals' well-being is matched by great creativity when it comes to products' selection. While it is famous for its mozzarellas of all shapes and sizes, Tenuta Vannulo has been successfully experimenting with a plethora of other interesting buffalo milk products: "We make mozzarella, ricotta, butter, caciocavallo, yogurt, puddings, spreads and ice creams. We decided to branch out and make new products to give more options to our customers," Stefania points out. A great idea for sure, as all Tenuta Vannulo's products sell very quickly indeed.
At the end of our brief, but interesting conversation, we couldn't help but ask about this difficult period and how Tenuta Vannulo has been faring: "Since the pandemic hit, all guided tours booked by foreigners have been cancelled. But we kept up those in Italians: face masks, social distancing… and life goes on."