"Working to this movie is already an Oscar to me. I don't even want to think about it. I mean, the idea makes my heart race. We'll see, we'll see, we'll see."
Italy is already cheering its favorite movie icon, and pictures Roberto Benigni, smiling and enthralling, shouting "Sophia!" from the stage of the Academy Awards. A way to return the favor and the happiness she gave him, 20 years ago, with that announcement, after which he stood and walked over the seats of the Dolby Theatre, showing all his uncontrollable enthusiasm.
At 86, charming and always incredibly talented, Sophia Loren returned to the silver screen with a great movie La Vita Davanti Sé — The Life Ahead. She — who was the first woman, in 1962 — to win an Oscar for Best Actress in spite of being in a foreign language movie (La Ciociara— Two Women)— would definitely deserve a third statuette. Thirty years ago, in 1991, she received her second, to honor her extraordinary career. Sophia's return to cinema, enabled by her love for her son Edoardo Ponti, is a gift for us all.
The movie looks ahead, with hope and humanity. Filmed between July and August 2019, when no one imagined what was about  to happen, it takes us beyond the pandemic and sends a message to  the world to come, to the society that will develop after this time of confinement,  of  social and physical distancing  that forces us away even from our loved ones. La Vita Davanti a Sé is about a society that learns to listen to itself, to understand itself and to support itself.  "This movie has a message of tolerance, forgiveness, love. All of us — Loren explained — have the right to be seen and  be  listened to. Otherwise, life is impossible. We all have the  right to be loved and to see our dreams come true. All of us,  all." Without differences of color, religion, social status, age.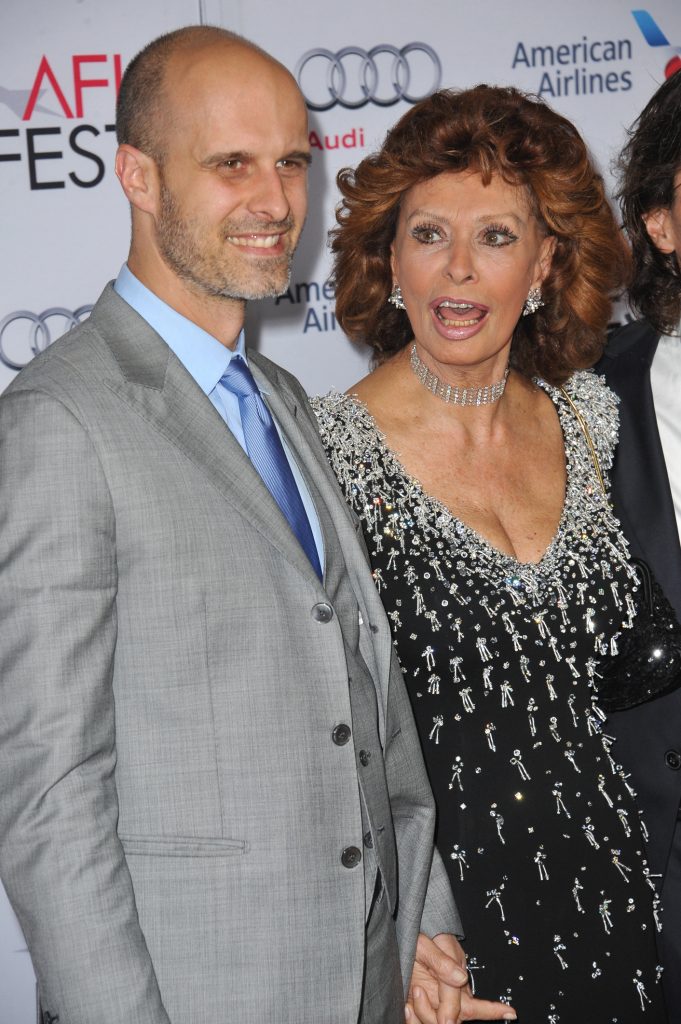 Indeed in the movie, adaptation of Romain Gary's award-winning novel, there are quite a few reasons for conflict: Madame Rosa is an elderly Jewish ex-prostitute who, to make ends meet, hosts difficult children abandoned to their fate, of various ethnicities and religions, not really model kids. There are quarrels and discussions, but little by little connections are created, friendship and affection are born. There are invisible scars, tattooed numbers that refer to a painful past which is distant in time, but not emotionally. Yet, slowly everything is soothed by the feeling of "home," the meaning of family, the warmth of a hug, by the slightest touch, able to change things deeply. As Madame Rosa says, with compassion and tenacity "it's when you no longer believe in it, that the most beautiful things happen."
Sophia Loren, here, cites her own mother Romilda: "my mother used to say it all the time, when she felt down and things seemed all dark and negative." On the screen, we see a young boy who lives in the street, among prostitution, illegal immigration and criminality. But it's in this difficult environment that Momo, interpreted by Ibrahima Gueye, learns important life lessons. "What begins as a tense relationship ready to explode turns into an unexpected, heartfelt friendship. Rosa and Momo are different in many ways: their culture, race, religion and generation are different, yet they realize to have things in common. These two souls — director Ponti, who studied at USC notes — are two faces of the same coin. They struggle through life, collecting pain and anguish, until they find in each other a common destiny, bound to change their lives for ever."
That's what the movie teaches: to listen to oneself and understand we are souls, more alike than what we believe.
"La Vita Davanti a Sé — continues the 47 years old, who began his career with Michelangelo Antonioni and Robert Altman — is a poignant modern tale of tolerance and inclusion. In a world where many people escape from their fatherland to seek refuge and safety somewhere else, the journey of each and every migrant is different. Some only meet disillusion and desperation, others find hope and peace. The most common result is the evolution of how we consider ideas like home and family, ideas that are challenged and discussed a lot in the movie. And so, our young migrant from Senegal learns that 'home' is not only the place where you were born, but also the one where you are accepted unconditionally. That 'family' is not solely the nucleus that brought you into this world, but also the people who give meaning to your life."
L'Italo-Americano met Loren on video-conference. During the presentation of the movie, out on Netflix on the 13th of November, she kept protectively a hand on her son's shoulder. An affectionate, natural gesture, one that tastes like home. And in times such as these, when we all had to learn and keep our distance, it also delivered a comforting message of love, safety and bonds that can win against distance. It really shows how these are the authentic, true relationships we must keep close to our hearts, that love is what really matters and that we can find strength in one another, also to fight against the virus: "I am afraid of everything, I don't go out much, I follow the rules. Being connected with people is important, but up to a certain point. I do what the laws say and I am careful about what we can't do."
It wasn't only a director and a great actress we spoke to during the press conference, but also a son and a mother. During the live streaming from her home in Geneva ("all my awards are in the corridor"), the familial, relational aspect of the movie came to light: "It's true – she said – I stayed away from the set for many years, but I didn't even notice it. I needed to take a break for my head, for myself. I needed silence, to be with my children, to watch them growing up. I embraced family life, as if I were a lady who worked, but then stopped for a while, thinking 'we'll see what happens.' But when my son came around with this story, a story I knew already and that had moved me very much, I started thinking about the time when I began working in cinema and about how important cinema is to me, and I felt the need to go back. Because the story was really worth it. It is an important story, for me, for my things."
Edoardo — who already directed her with ability and tenderness in 2002's Cuori Estranei- Between Strangers, his cinematic debut presented in Venice, and also in 2014's Voce Umana— Human Voice,  for which Sophia won a David di Donatello — returned the favor with a surprise. When she explained  a difficult scene set on a terrace, he revealed  how "that scene is an homage to Una Giornata Particolare,  my favorite movie of hers. I set the scene up there, with all that laundry hanging, to remind the  public about it, but also to create an itinerary of my mother in movies. I  never told her, really. It's a scoop!" Sophia thanks him, sweet and surprised: "I didn't expect that!"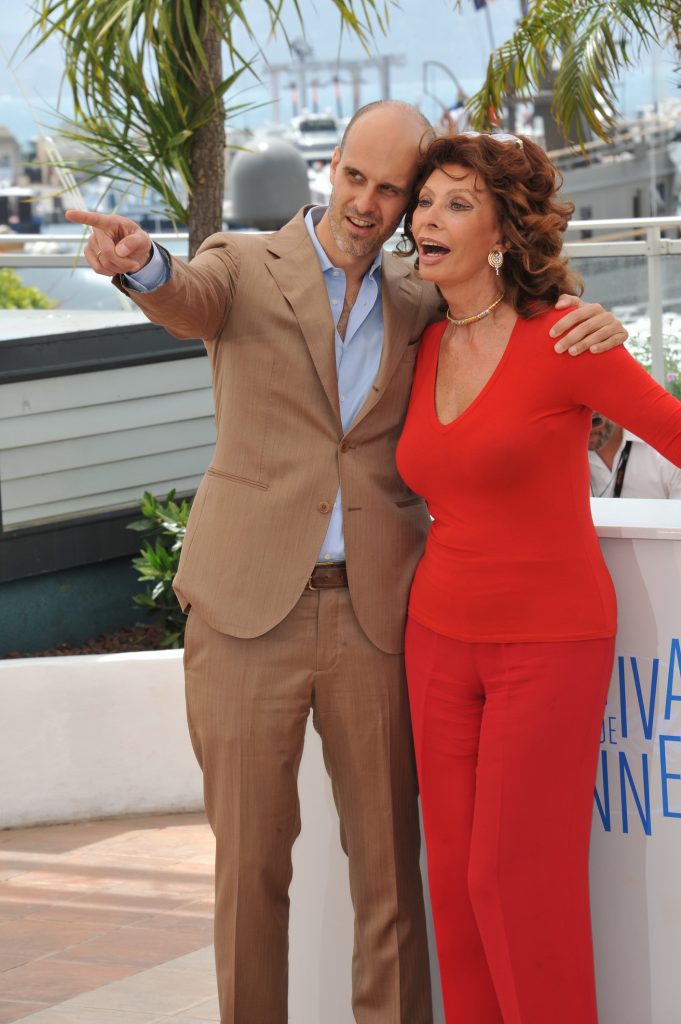 The intensity of their relationship, both as mother and son, but also as director and actress, is clear also in what they say to the press. "Working with my son is always a challenge, because he wants me to reach high when I act, as high as he knows I can reach. But that's not necessarily easy," Loren says. "Nevertheless, we both know that, if I manage to get there, it's going to be special for both of us. And I trust him, of course. I believe that, if a director manages to look at an actor with true love when filming, really focusing on what she or he can do, then that actor can do anything." Edoardo answers: "The reason we work well together is that, when we are on set, she isn't my mother and I'm not her son: she is an actress, she is Madame Rosa, and I am the director. I know everything about her and she knows me like the back of her hand so, sometimes, I only need to look at her and she understands straight away what I need."
A complicity that becomes clear also during the press conference: "My mother tackles every movie as if it were the first one, with anxiety and spontaneity. She doesn't take anything for granted. Her commitment to the movie is always total, as if it were the first and only movie of her life, not one in a hundred. And the same will be true for her next movie and the one after that. This is what makes her the person and the artist she is." She smiles and looks down, visibly touched.
And then, a declaration of love: "Everyone asks me how working with her is. Truth is, nothing I say can explain it properly. She gives me strength, the connection we have is incredible. I can't find the right words — maybe I'll get them right in 30 years time — to describe how we trust each other, the level of strength we give to each other. It's very special. And I get very emotional discussing this, but if I cry, I can't talk about it."
We are all aware something exceptional, magic even, has taken place. We are all aware that La Vita Davanti a Sé is a gift, and this becomes evident in another moment of the interview: "I wanted to bring to the screen with accuracy situations I had never encountered in my carrier," Loren explains. "I am talking about the moment when the first symptoms of brain cancer appear in Rosa, about the scene under the rain on the terrace and when she gets lost in the olive grove." When asked about his mother playing a woman who is slowly dying, Edoardo says: "Now, it brings me to tears, but if you ask me how I managed to direct my mother in those scenes, the answer is simple: that wasn't my mother, it was Madame Rosa."
To Edoardo Ponti, though, Madame Rosa is also a piece of his grandmother. Sophia explained  how the character reminded her a lot of her own mother, who was a combination of irreverent vitality and fragility, too: "That's how she was, a woman who spoke a  lot, who wanted to be heard. She was an artist  and could play the piano wonderfully. When the Americans arrived, we were surviving thanks to her piano. She was fundamental for our family, because of her beauty and her talent."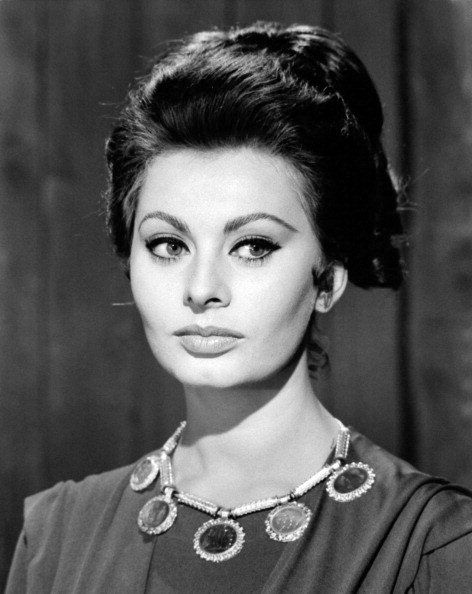 One last curiosity. It's not Naples on the screen, but Bari. Yet, to Sophia it's just the same because "When you were born in Naples, you never forget it and I am 1000% proud to be Neapolitan." Bari was chosen for its vivacious color palette, which includes the green of olive trees, the many nuances of its alleys and the warm oranges of its sunsets: "We needed to find — Ponti explained — a place that was a crossroad of ethnicities and cultures, a mosaic of religions, but also aesthetically warm, human, filled with light and colors. I wanted a lively background to speak about people who lived live to the full and Bari was just perfect for the atmosphere I wanted to create."
Bari's beauty, which Loren discovered among "silence, time, the sea" is set against the touching Io sì (Seen), performed by Laura Pausini, whose video has been directed by Ponti himself and where Loren plays a cameo. The movie's soundtrack, written by Diane Warren, is also running for the Oscars. Indeed, La Vita Davanti a Sé has so many good reasons to win a statuette.