Santo Versace enters the Milan cathedral in silence. It is July 22, 1997, the day of his brother's funeral, the fashion guru Gianni Versace. The mass is at 6:00 p.m. "Donatella clings to my arm; the veil covers her gaze. I try to be strong. I encourage her to stay strong. Many people surround us, but we feel deeply alone." These words are from an intimate memoir by Santo Versace: Fratelli. Una Famiglia Italiana, just released in Italy by Rizzoli publishing house. The book is a gentle meditation about the chaotic nature of trauma – the shock of an unexpected, unnatural, heartbreaking loss. It marks the 25th anniversary of Gianni's violent death. A spree killer murdered Mr. Versace on the steps of his Miami mansion, Casa Casuarina, on July 15, 1997. Gianni was returning home after a morning walk. "That day, a part of me also died," Santo writes.
Gianni was a radiant, innovative, spectacular designer when they deprived him of life. He was 50 and at the peak of success and fame. His empire was worth eight hundred million dollars.
Santo has always been the responsible older brother. In the 70s, he co-founded with Gianni the Haute couture's most flamboyant fashion brand. Gianni and Santo were two opposites that complemented each other. With a degree in economics, the latter oversaw the company's financial activities and kept the organization prosperous. He was the family glue "and a bit like Mr. Wolf from Pulp Fiction, the one in charge of solving problems," he writes. He always encouraged Gianni's and then Donatella's projects.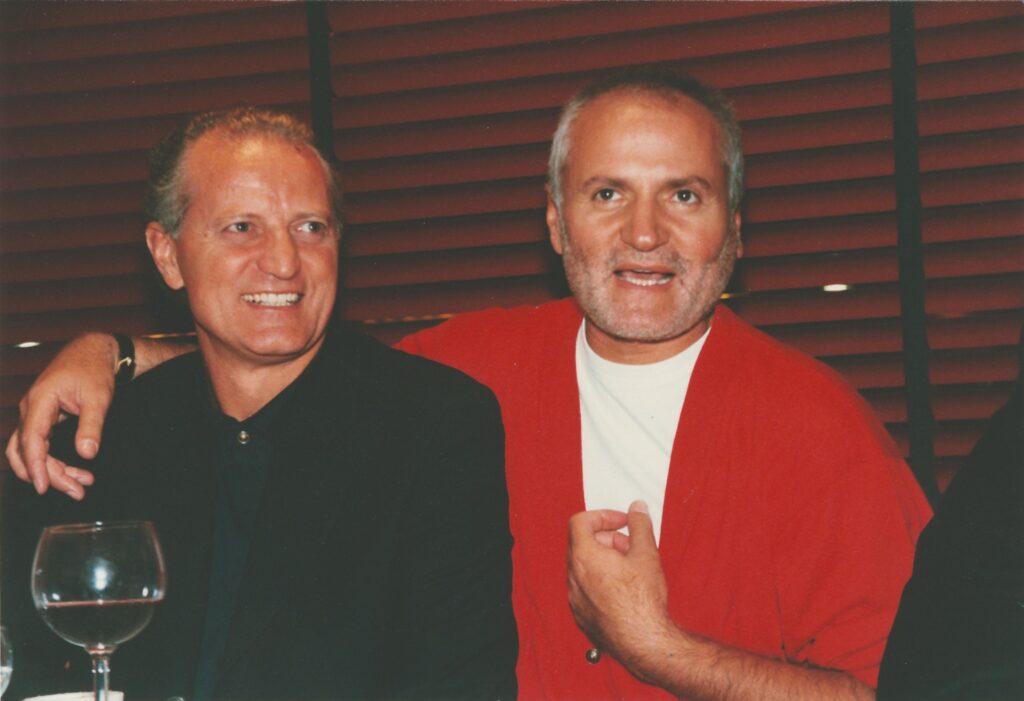 The relationship with Gianni was profound. Santo recounts their childhood and his brother's creative genius. "The one who hesitates is lost," Gianni famously said. "There are no taboos in my work. I intend to own fashion, skin it alive, extract its soul." His style was unorthodox and ultra-glam. He had a modernity nobody had seen before. His flashy, wild, provocative clothes defied convention. The novelty he represented in the fashion world was also related to his connection to the rock music scene. His detractors derided his work as vulgar, but Gianni looks now to have been way ahead of its time. He was friends with Elton John, Prince, George Michael, Madonna, Jon Bon Jovi, Eric Clapton, Sting, and Springsteen, and some also posed for his aid campaigns. He hosted parties for them in his fabulous homes on Lake Como, in Milan, Miami Beach, and Manhattan. But his closest friend was Princess Diana, who made Versace an essential part of her sleek 90s look after her divorce from Charles. "For Gianni, dressing the most photographed woman on the planet meant having conquered the holy grail of fame," writes Santo. From her part, "Lady Diana celebrated the beauty of Gianni's creations signaling her newfound freedom to the world."
Six weeks after Gianni's death, she would also be gone, "that hellish summer, in which a world crumbled, not just ours."
Santo cannot forget an image from the funeral liturgy: "Elton John's heartbroken face. To her right, Lady Diana was stroking his arm to comfort him with maternal tenderness." I remember that live tv footage of a beautiful, bereft Princess Diana next to a weeping Elton John.
Versace was the first to fully recognize the potential of supermodels to become significant players in the fashion industry. He "invented" them. Naomi Campbell was his favorite girl. Other loyal top models were Claudia Schiffer, Cindy Crawford, Carla Bruni, Linda Evangelista, Christy Turlington, and Kate Moss. "They weren't just mannequins; they were muses, stars that made our brand shine even more. Gianni knew it and spoiled them a lot."
Santo and Donatella were getting ready for a tv fashion show set on the Spanish Steps in Rome when their secretary called, screaming in terror, "Gianni was shot!" Forty-five minutes later, another phone call arrived, announcing Gianni's death. "In a state of shock, I could only say: "Gianni is not dead. Gianni is immortal."
Brother and sister left immediately for Miami in a private jet with Emanuela Schmeidler, the Versace PR maven who had worked closely with Gianni. Once in Miami, they saw the body. When Santo touched Gianni with one hand, he was stunned to see traces of blood remaining on his fingers. He was shaken as the FBI agents walked around the villa asking questions.
Twenty-four hours later, they went to Fort Lauderdale for cremation. "I put the photos of my children and Donatella's children in the crematorium next to him. I can't say why I did it," Santo writes. "Perhaps my unconscious thought of the funeral rites of the ancients, who conceived of death as a continuation of life. The Egyptians placed in the tombs what they considered useful for the dead in the afterlife. I must have thought that gesture meant telling him: "You are not alone. You will have the company of your nieces and nephews who love you so much." The more the hours went by, the more Santo experienced hallucinations.
Santo broke inside for months and years, trying to understand the incomprehensible. "There are no burning revelations," he writes. "Gianni was targeted by a deranged criminal who chose him as a symbol of fame, success, and fortune." Santo compares his brother's killer to John Lennon's murderer, Mark Chapman. "A death like that of Gianni represents the sick face of celebrity culture, the desire to appear to exist, to constitute media material, even as assassins," he remarks, believing he will never know why Andrew Cunanan chose to kill his brother. Cunanan was "a small-time drug dealer, prostitute, probably drug addict, certainly a psychopath. A sleazy guy who lived a sleazy life, on the edge of everything." In 1997, Cunanan went on a cross-country murder spree, killing four other men before murdering Gianni. A few days later, he took his life on a houseboat.
Santo never wanted to read all the analyses criminologists and journalists have dedicated to Gianni's death. "The ones I've read, I don't remember. None of their words could have consoled me then, and I won't be able to do so in the future."
Gianni was born soon after WWII in 1946, in the town of Reggio Calabria, the toe of Italy, all dotted with Magna Graecia archeological sites. "When you are born in a place such as Calabria, and there is beauty all around – a Roman bath, a Greek remain – you cannot help but be influenced by the classical past," he once said. He was so obsessed with Greek and Roman mythology that he wove those symbols into his avant-garde collections alongside the themes of today: celebrity, pop culture, rock music, street art and even bondage. His models wore black dresses adorned with golden studs, diamond buckles, belts and high heels. He pioneered Oroton fabric, perfect for party dresses made with panels of pliable metal mesh, a sparkling chainmail that is now a red-carpet classic. He deconstructed volumes by cutting away fabrics as Picasso did break down his figures into geometric shapes. His signature was a mix of opposites, as evident in the iconic black dress held together by several oversized gold safety pins that Liz Hurley wore in 1994 at the premiere of Four Weddings and a Funeral, at the squeeze of her fiancé Hugh Grant. She went from obscurity to stardom thanks to that Versace dress.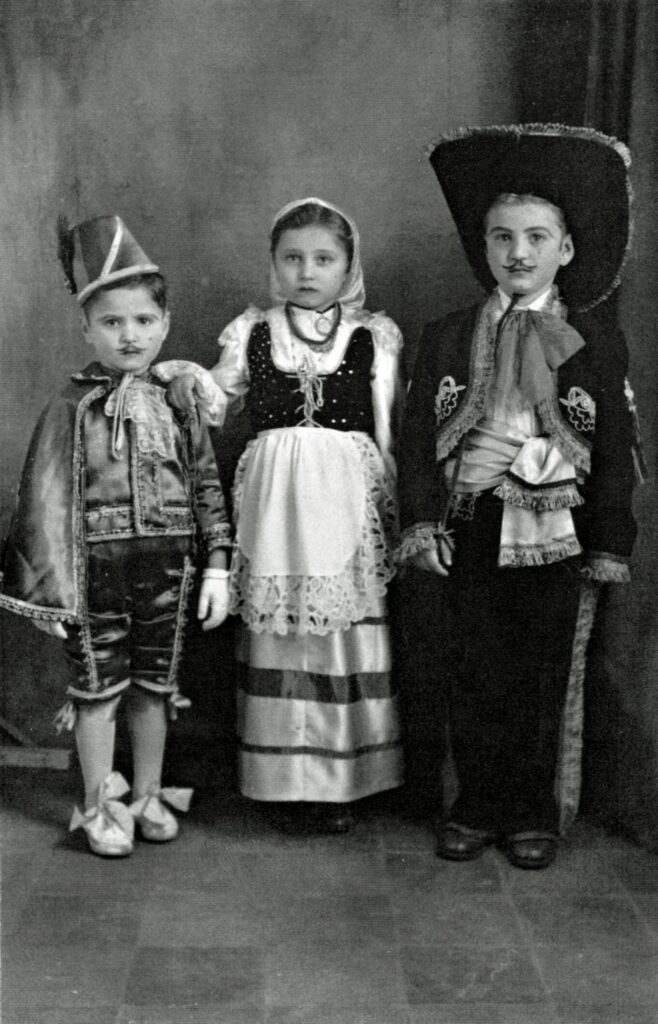 The Versace logo is Medusa of waving tentacles, in Greek mythology, a monster with a female face and snakes instead of hair. An ancient bas-relief of Medusa is on the entrance door to Palazzo Versace in Milan, at Via Gesù 12, where Gianni lived and worked. "The Medusa was there before we arrived," reveals Santo. Gianni once said, partly joking: "When people look at Versace fashion, they must feel terrified, petrified, just like when you look into the eyes of Medusa."
A Medusa statue also stood in the pool garden of Casa Casuarina. Gianni filled the Art Deco Miami villa with opulent artworks and antiques and added the south wing made of small mosaic tiles. In 1992, while on vacation in Miami Beach, Versace took a walk down Ocean Drive and was immediately attracted to the house by a kneeling Aphrodite statue. He soon purchased the mansion and completed the renovation in 1995.
"Versace's vision," noted Vogue of Gianni Versace's Spring 1997 Paris fashion shows, "is a sky blue wraparound dress of matte jersey." Gianni would knock on heaven's door in less than a month.
During those hectic Parisian days of June, Gianni and his companion graciously refused an invitation from Elton John, who wanted to host them in his French Riviera home. But Gianni was yearning for serenity and relaxation in his Miami villa. "Who knows, maybe a change of plans would have changed his fate," writes Santo.
Their mother, Franca Olandese, worked as a dressmaker with 45 seamstresses in her atelier. Gianni once recalled that the couture workroom was his playground as a child. "He fell in love with fashion in that riot of colors and rustling of fabrics: my brother crawled among the laces while my mother stuck pins on her customers' fitting dresses," Santo recalls. Gianni never gained a high school diploma. "He was a frail boy, however vivacious, a free spirit, and very rebellious." He had other things on his mind.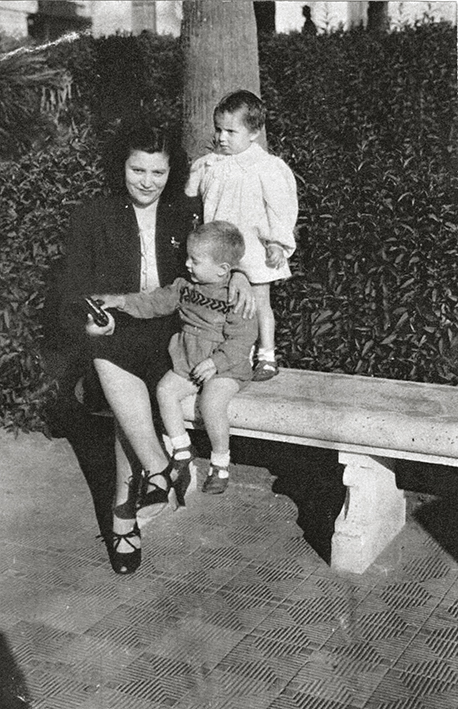 In 1972, he left Reggio Calabria for Milan, where he began designing collections for fashion industrialists. Hebe Dorsey, the late influential fashion editor of the International Herald Tribune, discovered Gianni in those years. She noticed his work at Pitti Uomo in Florence. In the meantime, Santo was a Reggio Calabria commercialist who also did bookkeeping for his younger brother.
In 1976, Santo left his job in Reggio to join Gianni in Milan, and in 1978 the two founded the Gianni Versace company. Santo served as CEO, and their youngest sister Donatella was a company designer. The first Versace fashion show occurred on March 28, 1978, at the Palazzo della Permanente in Milan.
Donatella, currently the iconic creative director of Versace, was born to be a blessing, two years after the death of Tinuccia, their oldest sister, who passed away at the age of 10. "Donatella was a magical little girl whom we adored right away. She would become the most pampered little sister," writes Santo.
Gianni made his will in September 1996, less than a year before his death, and left all his shares of the Gianni Versace to his favorite niece, Donatella's daughter Allegra, who was eleven when Gianni was killed. "Gianni loved all his nieces and nephews, but Allegra had always been his princess, the center of his world, the magical child, a bit like Donatella had been when we were little."
Santo believes that Gianni's decision resulted from a moment of tension between them. As the oldest brother, sometimes Santo scolded his younger sibling when he overspent alarmingly. But Gianni replied that money is meant to be spent. "We would send ourselves to hell, and it ended there," recalls Santo.
Today Santo, 78, is a cinema producer and philanthropist who lives in Rome with his second wife, Francesca. She helped him heal from a trauma that was very visceral and very raw. "On Friday evening, I would escape from Milan, go to Moltrasio, and close myself up in infinite sadness and silence. I was sleeping in Gianni's bed, alone," he writes. Gianni's ashes rest in the Moltrasio cemetery. The Moltrasio villa on Lake Como was "the place that had seen us together many times, so happy."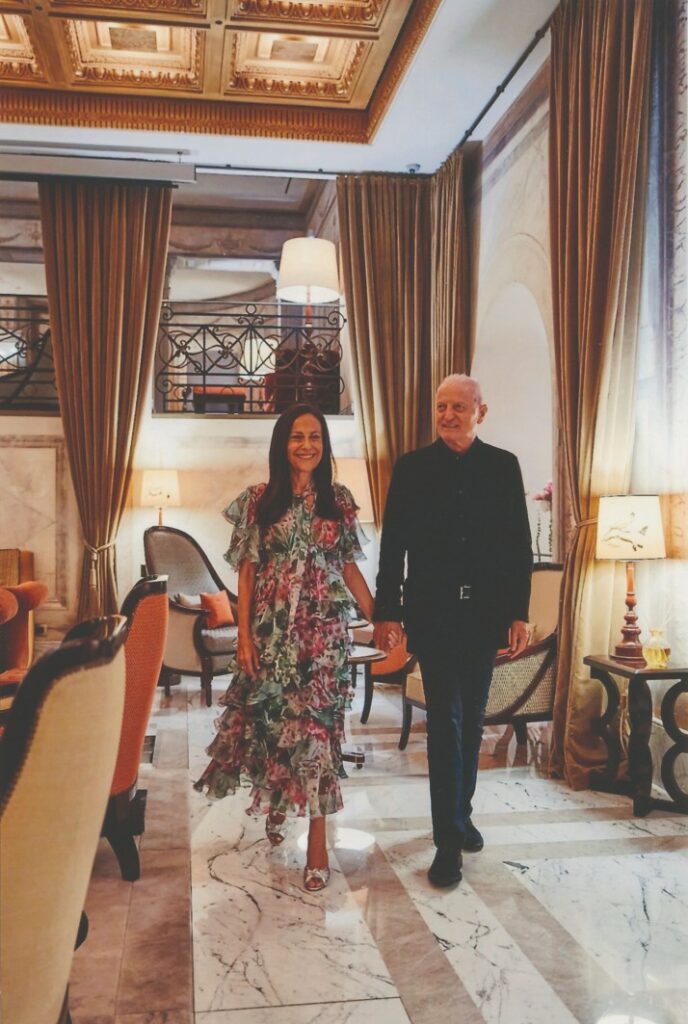 Today, the Gianni Versace fashion house is part of the Capri Holdings group, a luxury hub that includes the brands Michael Kors and Jimmy Choo. Donatella is the creative director. "She keeps the brand flying high and does an excellent job. She is a star surrounded by stars," says Santo. "Versace excels on the red carpets of the Golden Globes and the Oscars," and still, "young people wear Versace and dream Versace."
But Santo misses his brother's genius, his smile, his inspiration, and above all, his affection.